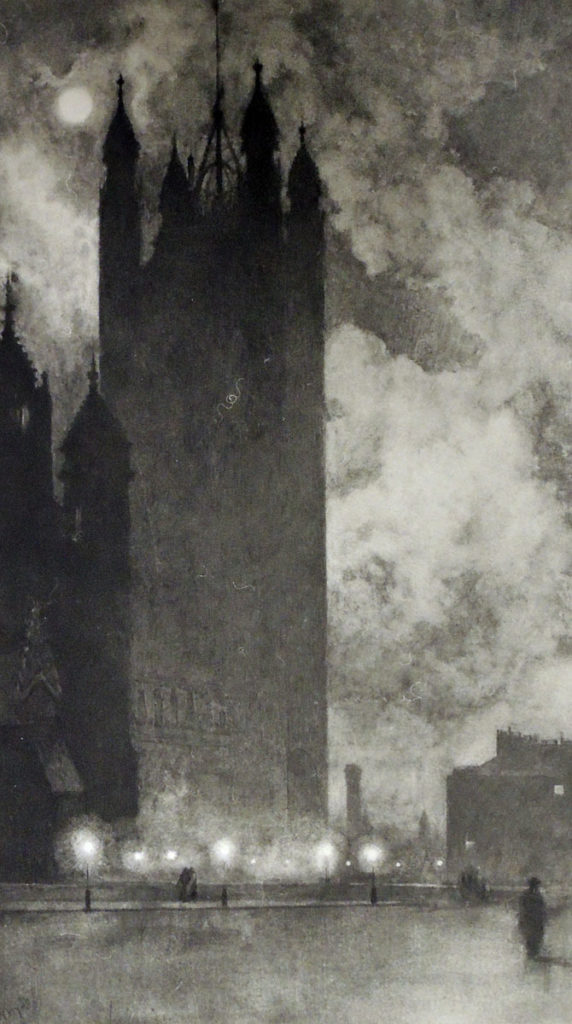 The American artist William Henry Hyde (1858-1943) studied in Paris from 1888 to 1893 before returning to New York City, where he managed a successful portrait studio. Today, Hyde is often referred to pejoratively as a magazine illustrator (with an incorrect death date), but together with the Swan Electric Engraving Company, he was responsible for many beautiful books filled with rich photogravure plates, beginning in 1894 with An Imaged World; Poems in Prose by Edward Garrnett. [not pictured here]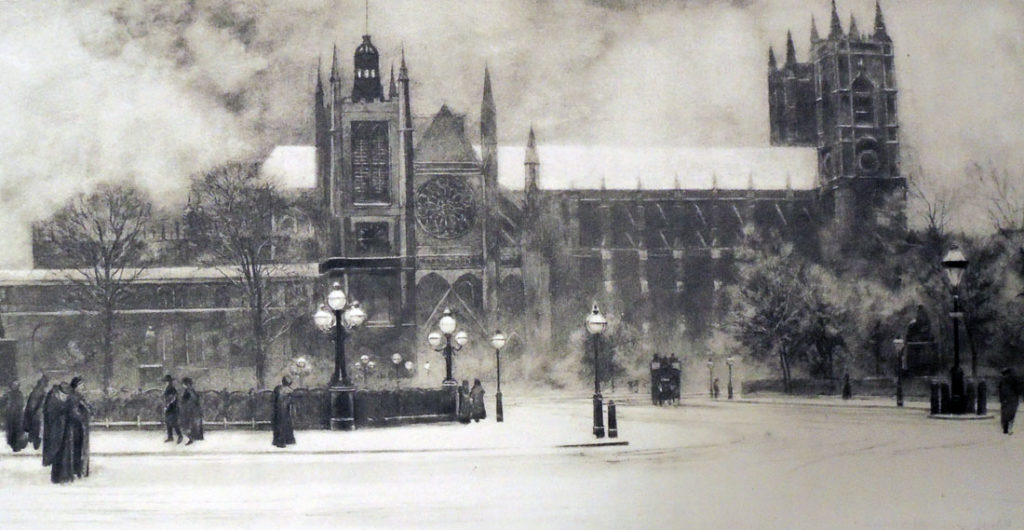 Next [seen below] came The Nature Poems of George Meredith, with 20 full-page pictures in photogravure by William Hyde. There were two editions of this book, both published in July 1898 by Archibald Constable. The first was a royal octavo with an edition of 375 copies, sold for £2, 12 s. 6d. The second was an imperial octavo, called the large paper edition, in an edition of 150 copies sold for five guineas.
For each, the 20 photographs and drawings by Hyde were printed in photogravure by the Swan Electric Engraving Company, overseen by Donald Cameron-Swan (1863-1951). Princeton holds both editions.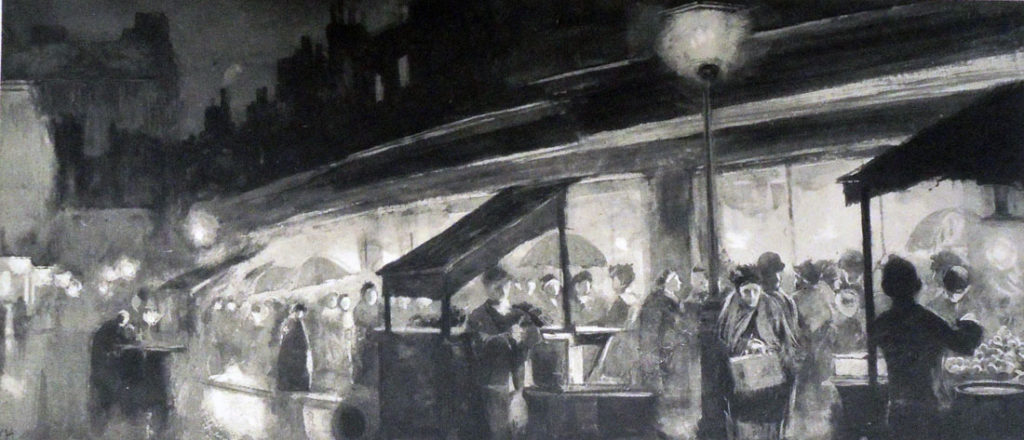 That same year, Cameron-Swan, Constable, and Hyde worked on a second book [seen above] entitled, London Impressions, with essays by Alice Meynell (1847-1922). The Royal Quarto volume had 14 plates in photogravure printed on handmade paper in an edition of 250 copies, selling for £8 8s.
Hyde was not an accomplished photographer but a painter and watercolorist who worked with Donald Cameron-Swan (1863-1951) to transfer his images to copper plates and then, intaglio prints. Here is part of one obituary for Cameron-Swan, son of Joseph Wilson Swan (1828-1914), the inventory of dry plate negatives and the incandescent light bulb:
"It was with the photographic side of his father's work that Donald became associated soon after he had finished his training as a mechanical and electrical engineer at the University College, Bristol. In 1885, Swan joined Thomas Annan of Glasgow to form a company to exploit the process of photogravure. This company was managed by J. Craig Annan and Donald Cameron-Swan, the sons of the two partners, and many fine works of art were produced at the firm's studio at Lambeth.

In 1893, after the death of Thomas Annan and the withdrawal of his son to Glasgow, Donald was taken into partnership with his father and the name of the firm was changed to "The Swan Electric Engraving Company." The manufacture of half-tone blocks was added to photogravure at the company's new premises in the Charing Cross Road, and later typographic printing form "Swan-type" blocks was undertaken. Donald was the Managing Director and later the proprietor of this business. He invented and patented several improvements in photo-engraving and at various times was a Medallist of the Royal Society of Arts and of the Royal Photographic Society of which he was a Fellow." — Obituary Notices: Donald Cameron-Swan in Journal: Monthly Notices of the Royal Astronomical Society, Vol. 112, p.274-75.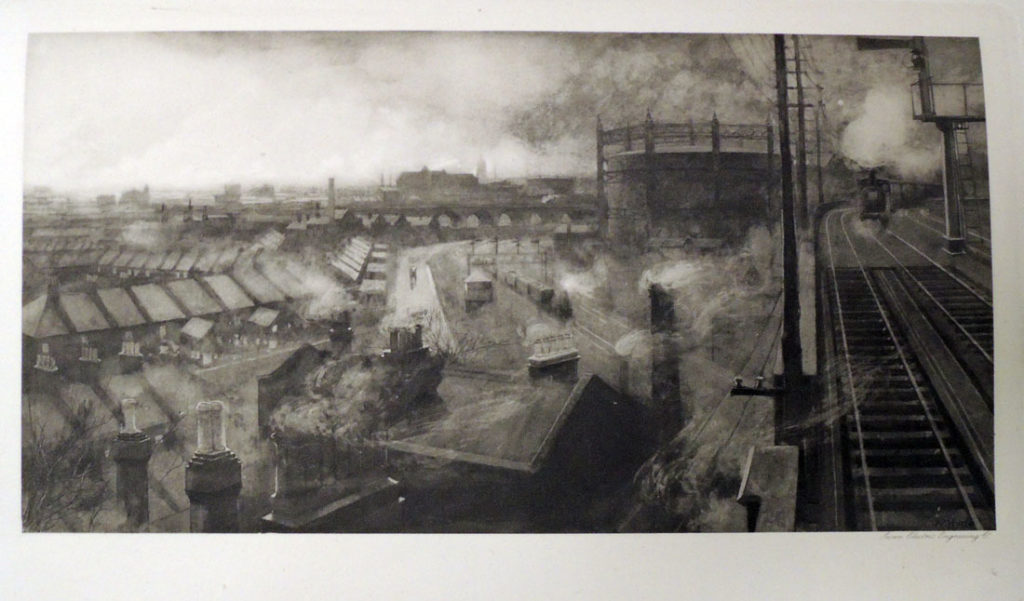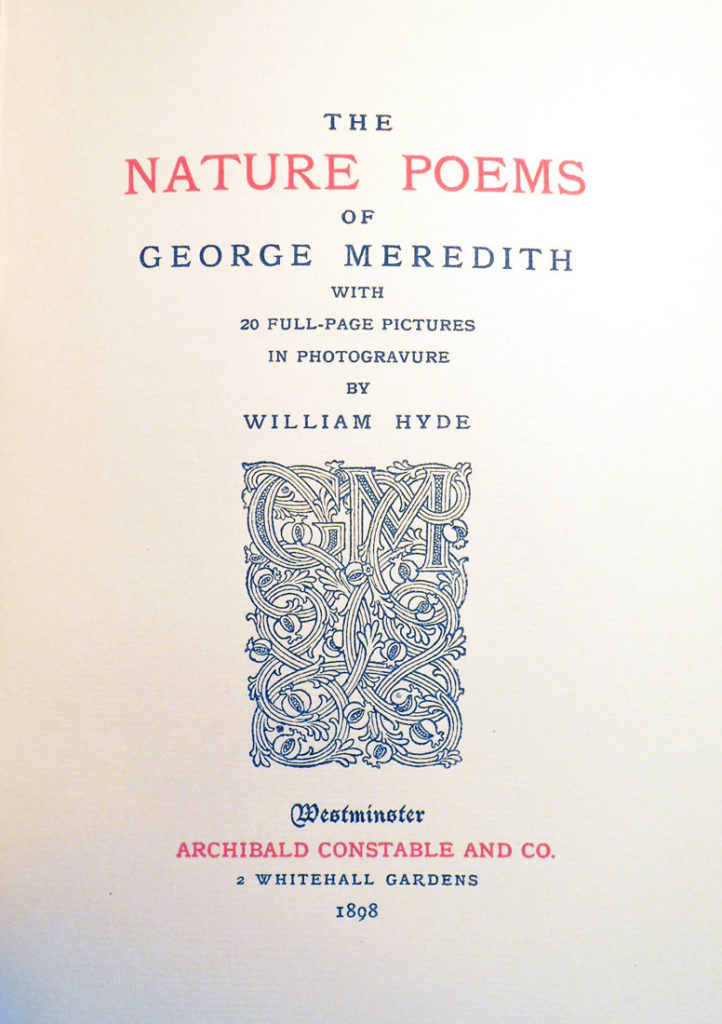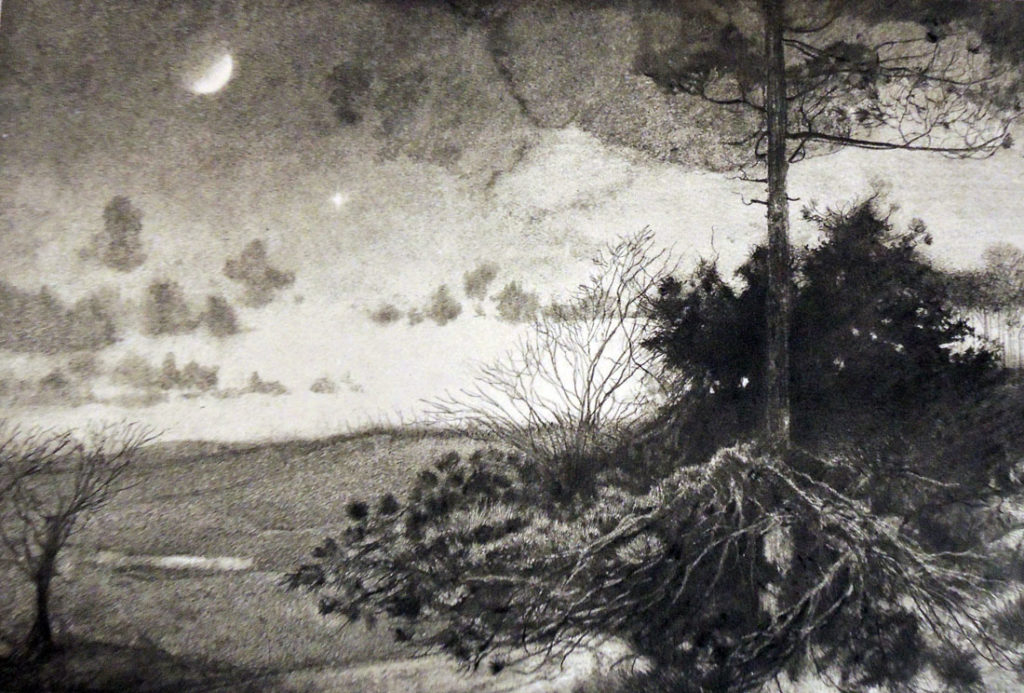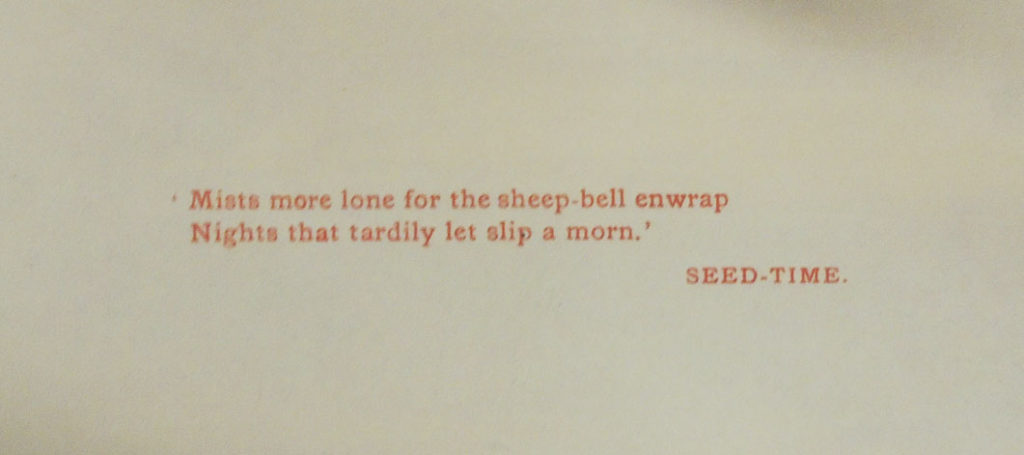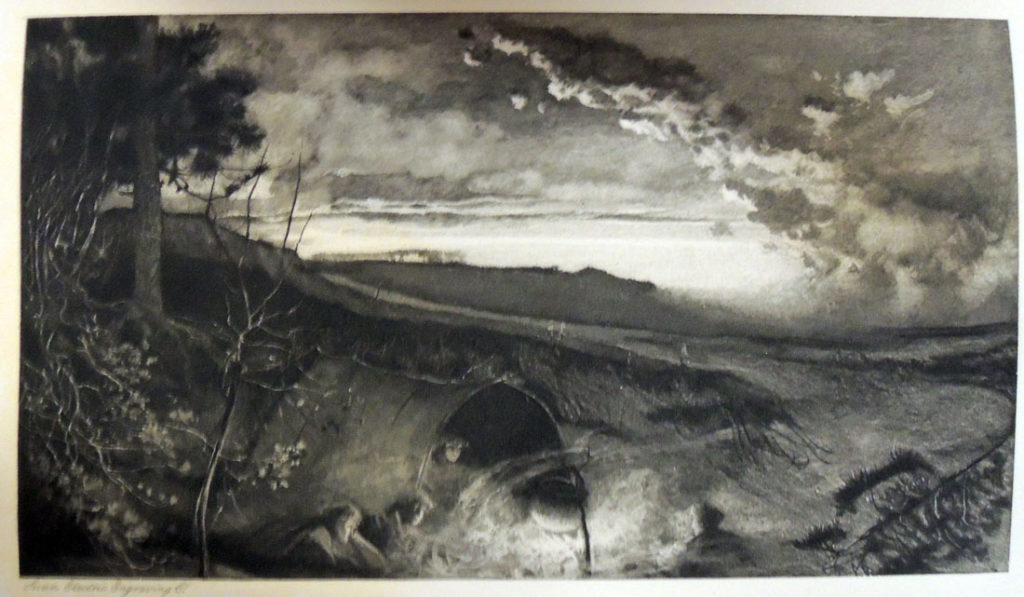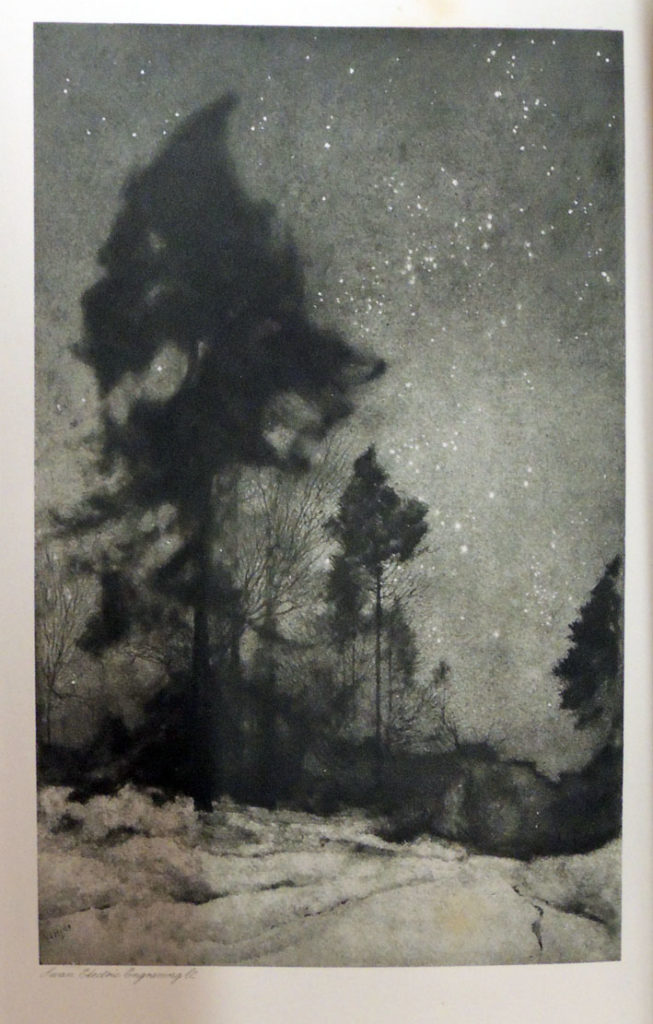 All Hyde's books are worth exploring:
Edward Garnett (1868-1937), An Imaged World; poems in prose, with five drawings by William Hyde (London: J.M. Dent & co., 1894). Drawings by William Henry Hyde (1858-1925) printed in photogravure by Swan Electric Engraving Company. RECAP 3750.1.349
Alice Meynell (1847-1922), London Impressions, etchings and pictures in photogravure by William Hyde and essays by Alice Meynell (Westminster: A. Constable, 1898). Rare Books (Ex)
Oversize 2015-0138F
George Meredith (1828-1909), The Nature Poems of George Meredith: with 20 full-page pictures in photogravure by William Hyde (Westminster [Eng.]: Archibald Constable and Co., 1898). Rare Books: Morris L. Parrish Collection Meredith 90Q and Rare Books: South East (RB) RHT 19th-344
Ford Madox Ford (1873-1939), The Cinque Ports: a historical and descriptive record; illustrated by William Hyde (Edinburgh; London: W. Blackwood and Sons, 1900). Rare Books (Ex) 14643.255.354
Hilaire Belloc (1870-1953), The Old Road, by H. Belloc; with illustrations by William Hyde (London: A. Constable and company, limited, 1911). Firestone Library (F) DA630 .B455 1911
Hilaire Belloc (1870-1953), The Stane Street; a monograph, illustrated by William Hyde (London: Constable & company ltd., 1913). Firestone Library (F) DA630 .B43 1913