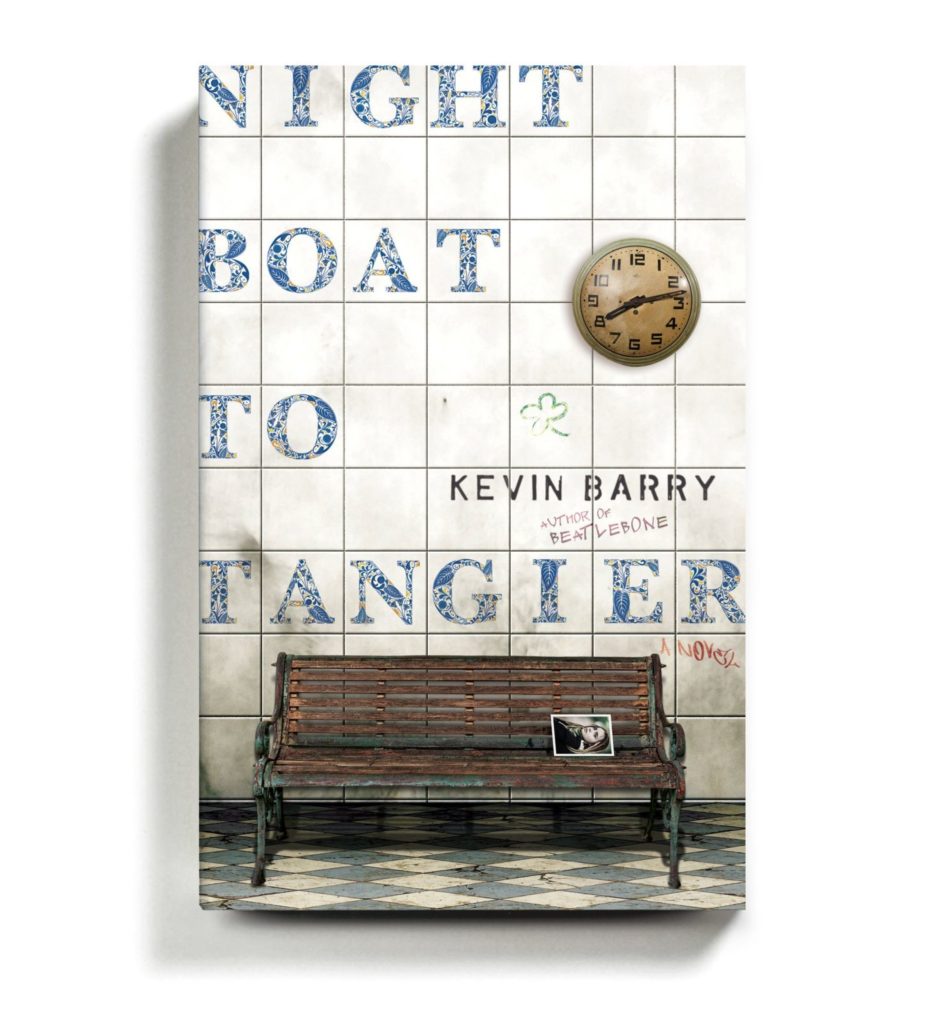 Congratulations to Kevin Barry, whose latest novel Night Boat to Tangier was named one of the 10 best books of 2019 by the New York Times. https://www.nytimes.com/2019/11/22/books/review/best-books.html. Listen to Barry on their podcast: https://www.nytimes.com/2019/09/27/books/review/podcast-samantha-power-education-idealist-craig-johnson-longmire.html
Save the date:
On Thursday, 2 April 2020, Barry has kindly agreed to be the fourth Gillett Griffin Memorial speaker at Princeton University, co-sponsored by our wonderful Fund for Irish Studies. The free event will be held at 4:30 p.m. in the Lewis Center for the Arts' James M. Stewart '32 Theater located at 185 Nassau Street. https://fis.princeton.edu/
Publishers Weekly reviewed Night Boat to Tangier, noting:
A pair of Irish drug runners who've seen better days haunt a ferry terminal in southern Spain in search of a missing woman, in Barry's grim and crackling latest (after Beatlebone). Maurice Hearne and Charlie Redmond had a long and profitable run in drug smuggling, but now, with both just past 50, they are out of the business after a decline in their fortunes. The two stalk the ferry terminal in search of Maurice's daughter, Dilly, whom they haven't seen for three years but believe will be showing up on a ferry there, either coming from or going to Tangier. As the men wait and scan the crowds, they reminisce on better days and an unfortunately textbook betrayal, and flashbacks to pivotal moments in Maurice's adult life reveal a torturous history. Whether Dilly is actually Maurice's daughter is an animating question of the narrative, along with what the men's true intentions are. Barry is a writer of the first rate, and his prose is at turns lean and lyrical, but always precise. Though some scenes land as stiff and schematic, the characters' banter is wildly and inventively coarse, and something to behold. As far as bleak Irish fiction goes, this is black tar heroin.
Writing for the Brooklyn Rail, Weston Cutter called Barry, "the only author I know of (currently working) whose work equally inspires and inundates any aspirant with dread. His latest novel, Night Boat to Tangier (2019) is undoubtedly his best novel yet, and, I'd argue, his strongest fiction, period—which is saying something, given that Kevin Barry's one of the best short story writers alive."– https://brooklynrail.org/2019/11/books/Night-Boat-to-Tangier
We are longtime fans of the author. Barry visited Princeton in 2017 to read from his novel, Beatlebone and in 2013, he read from his short story collection, Dark Lies the Island, which has recently been translated to film, (hopefully) coming to US theaters soon.