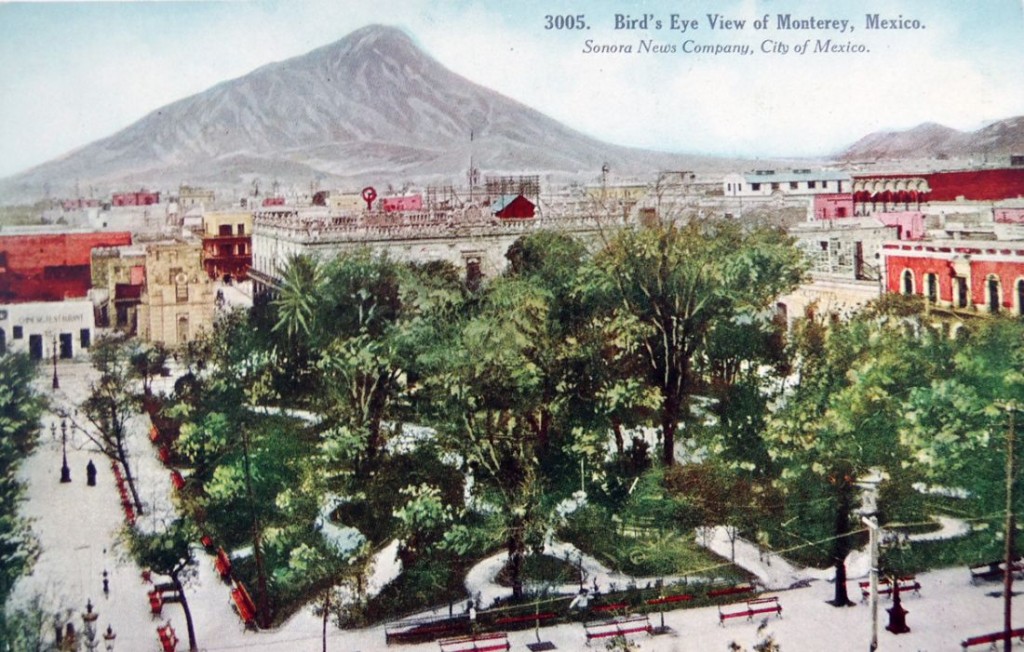 Mexican Postcards Collection, 1890-2000. Graphic Arts Off-Site Storage, RCPXG-5830371
After years of researching, tracking and collecting, the antiquarian book/print dealers David Margolis and Jean Moss filled twenty-five boxes with a fascinating collection of Mexican postcards. Dating from 1890 to 2000, the material is now at the Princeton University Library and available to all researchers through the RBSC reading room. Included are prints, photographs, collotypes, maps, tourist souvenirs, landscapes, and traditional postcard views, each organized under either the cities or the genres represented.
This fall, images from our Mexican postcard collection will play a small part in the Princeton University Art Museum's exhibition: The Itinerant Languages of Photography, on view Saturday, September 7, 2013 to Sunday, January 19, 2014. The show and catalogue examine the movement of photographs, as disembodied images and as physical artifacts, across time and space as well as across the boundaries of media and genres, including visual art, literature, and cinema.
The culmination of a three-year interdisciplinary project sponsored by the Princeton Council for International Teaching and Research, the exhibition traces historical continuities from the 19th century to the present by juxtaposing materials from archival collections in Spain, Argentina, Brazil, and Mexico and works by modern and contemporary photographers from museum and private collections including Joan Fontcuberta, Marc Ferrez, Rosâgela Renno and Joan Colom. A fully illustrated catalogue accompanies the exhibition, in the shop or by mail.
In particular, mark your calendar now for the related symposium that will be held at Princeton November 20-22 (the keynote will be artist Joan Fontcuberta). For more information about the exhibition, see: http://artmuseum.princeton.edu/art/exhibitions/1550