Slavic, East European and Eurasian Studies Librarian, Princeton University Library
A survey of the history of dance written by the Russian dance critic Sergei Khudekov, who was also a collaborator with Marius Petipa on the libretto for the ballet La Badayère. These volumes were produced in a volatile sociopolitical and cultural environment: St. Petersburg at the end of the First World War, less than ten years after the 1905 Revolution and less than 5 years before the 1917 Revolution.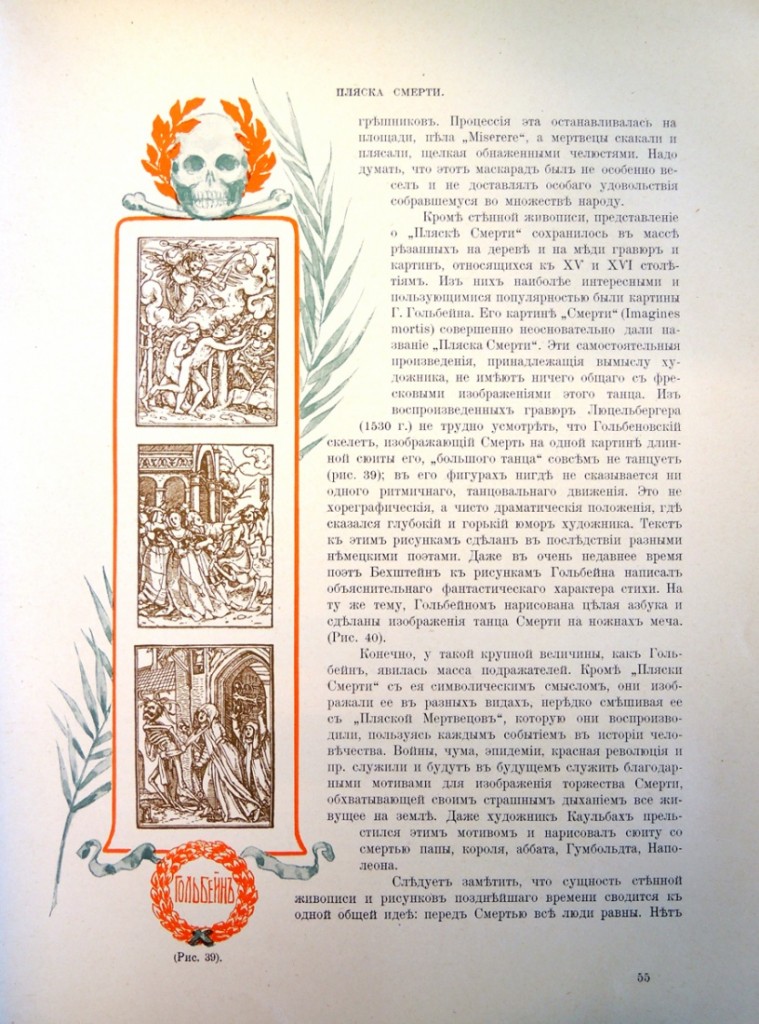 From a balletic point of view, Khudekov's stock-taking of the history of dance appears at the time when Sergei Diaghilev was exporting a new Russian ballet that in many ways represented an aggressive departure from the academic narrative balletic tradition of which Petipa had been the most famous exponent.
Khudekov's first volume, which covers the history of dance in the ancient world, opens with the declaration "Dance is the first chapter of human culture", which is interesting given that it was published in 1913, the same year that the Paris première of Ballet Russes' Le Sacre du Printemps scandalized its audience with the jarring primitivism of its rhythmic, tonal, and choreographic representation of pre-civilized man.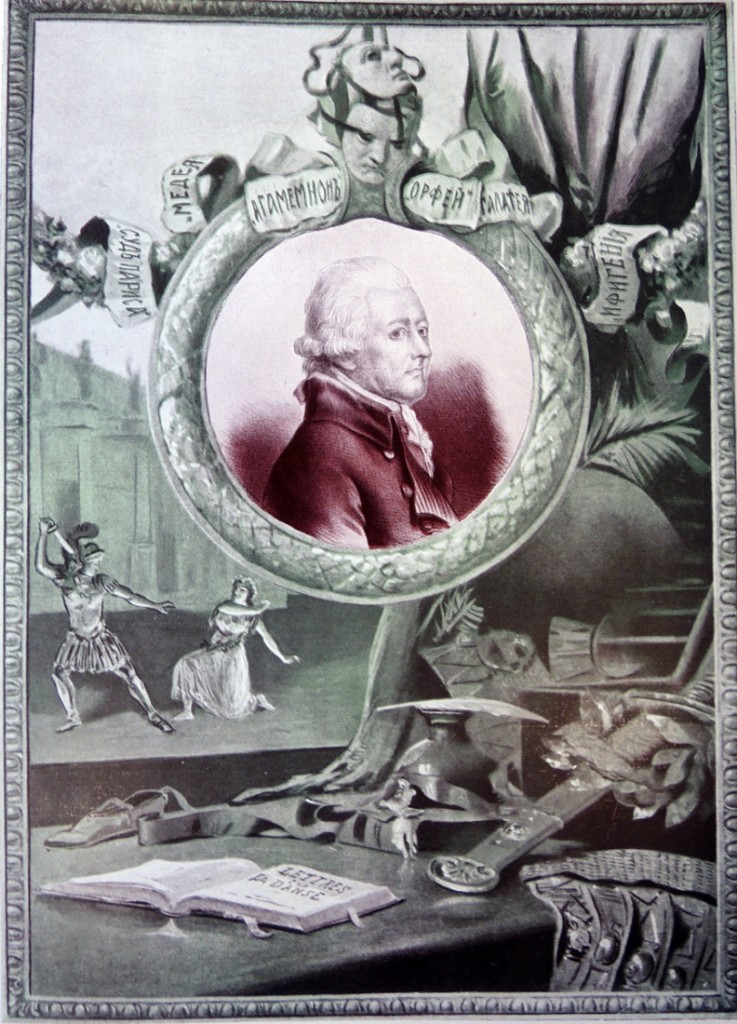 Slavic, East European, and Eurasian Studies also collaborated with Graphic Arts on this delightful volume:
A small book produced by the English bookseller and dance historian Cyril Beaumont with hand-done watercolor illustrations by the painter Adrian Paul Allinson. The book is a response to a 1918 London performance of the Ballets Russes production of Les Femmes de Bonne Humeur choreographed by Leonide Massine. The ballet, based on a Goldoni play with music by Scarlatti, was the first of Massine's to be staged in London.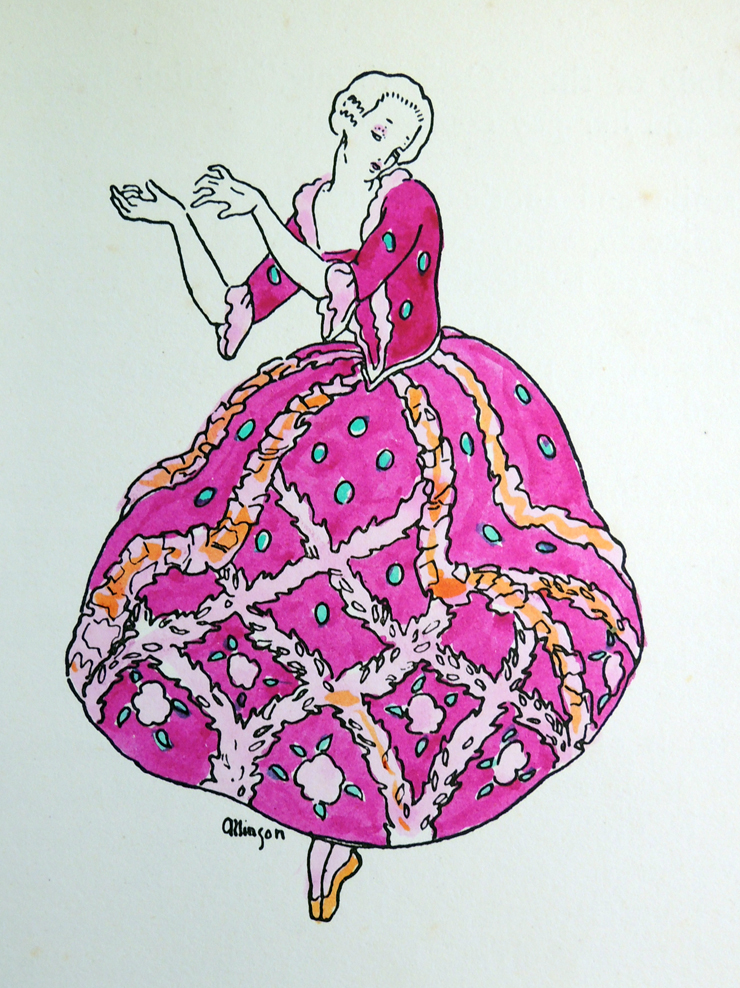 After the initial breach with Nijinsky in 1913, Ballets Russes impresario Serge Diaghilev had reinstated Michel Fokine as the company's principal choreographer. Massine, who had been discovered as a dancer by Diaghilev in 1913, replaced Fokine and made his debut as choreographer with Le Soleil de Nuit in 1915.

Cyril W. Beaumont set up shop in 1910 in Charing Cross Road as a bookseller specializing in literary classics, but switched his focus to dance after being profoundly impacted by performances of Diaghilev's touring Ballets Russes company. Beaumont documented his early fascination with the Ballets Russes in a series of short illustrated books, each dedicated to an individual production.

For the books in this series Beaumont worked with a number of artists, including Ethelbert White and Randall Schwabe. The Good Humored Ladies, with illustrations by Adrian Paul Allinson, is the second in this series. Among the many monographs on ballet written by Beaumont, who would go on to become one of the most important dance historians of the twentieth century, are two on the Ballet Russes: Michel Fokine and His Ballets (1935) and Diaghilev Ballet in London (1940).

Written by Thomas Keenan