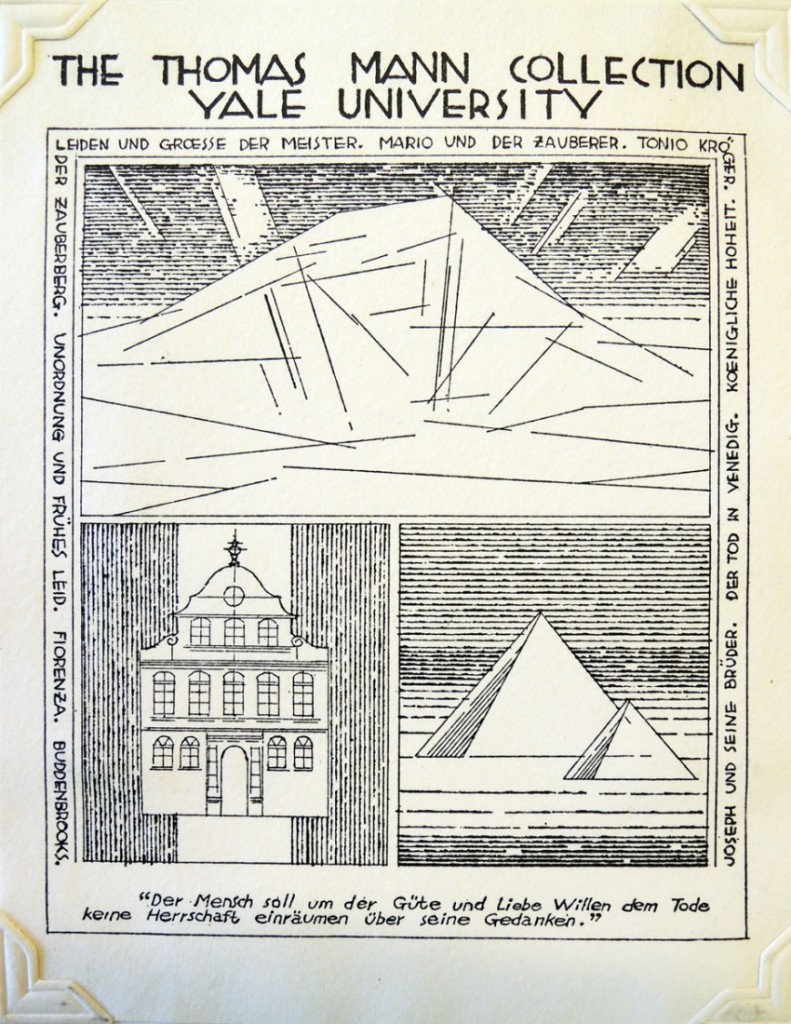 Our collections hold about 243 catalogued volumes, 130 uncatalogued volumes concerning bookplates, supplemented by approximately 12,000 individual bookplates and still growing.
A large part of the collection was the gift of Janet Camp Troxell, Rosette expert and wife of Gilbert McCoy Troxell (1893-1967), curator of the Yale Collection of American literature and librarian of the Elizabethan Club of New Haven. For a fun read, see his article "The Elizabethan Club of Yale University," The Papers of the Bibliographical Society of America 27 (Jan 1, 1933): 83. http://search.proquest.com//docview/1301161873
Within the Troxell Bookplate Collection (GC147) is volume 127: College bookplates and volume 108: University bookplates. Here are a few samples.