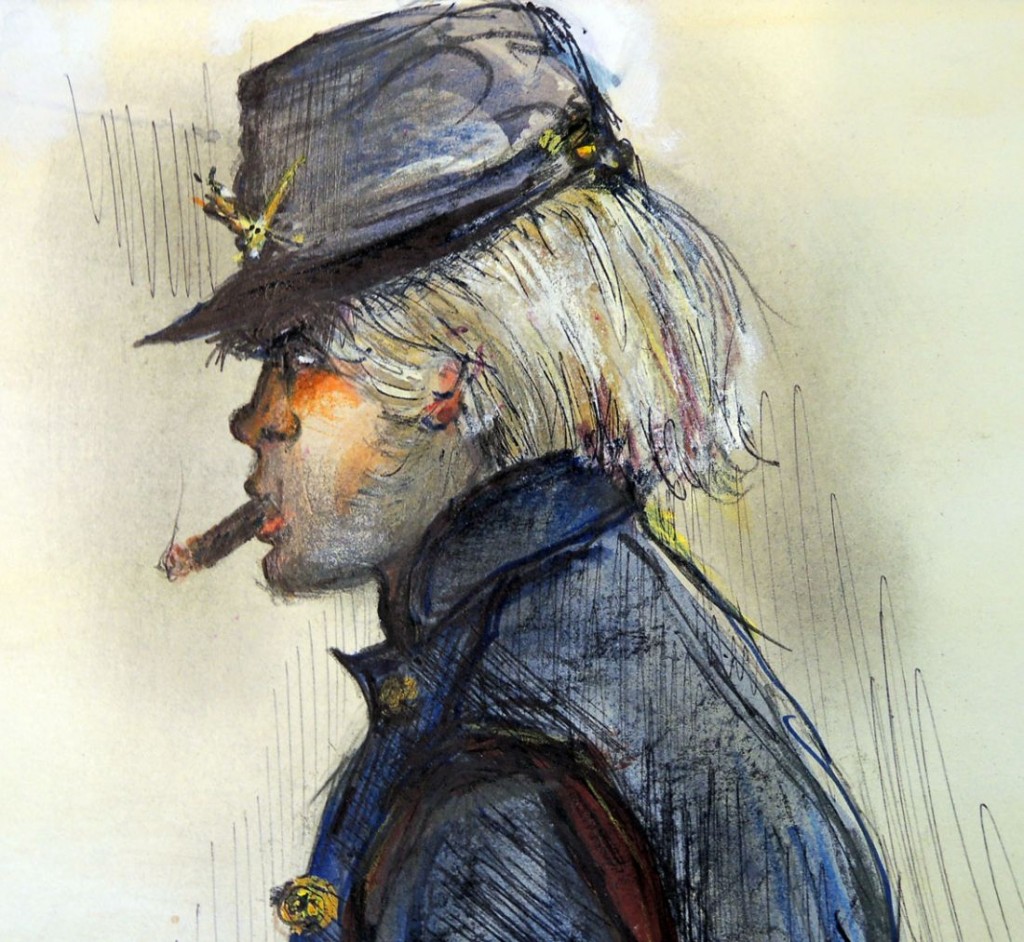 W. Robert LaVine (died 1981), Design for the Union Soldier's costume in Maggie Flynn, ca. 1968. Ink and watercolor. Graphic Arts Collection shell ff.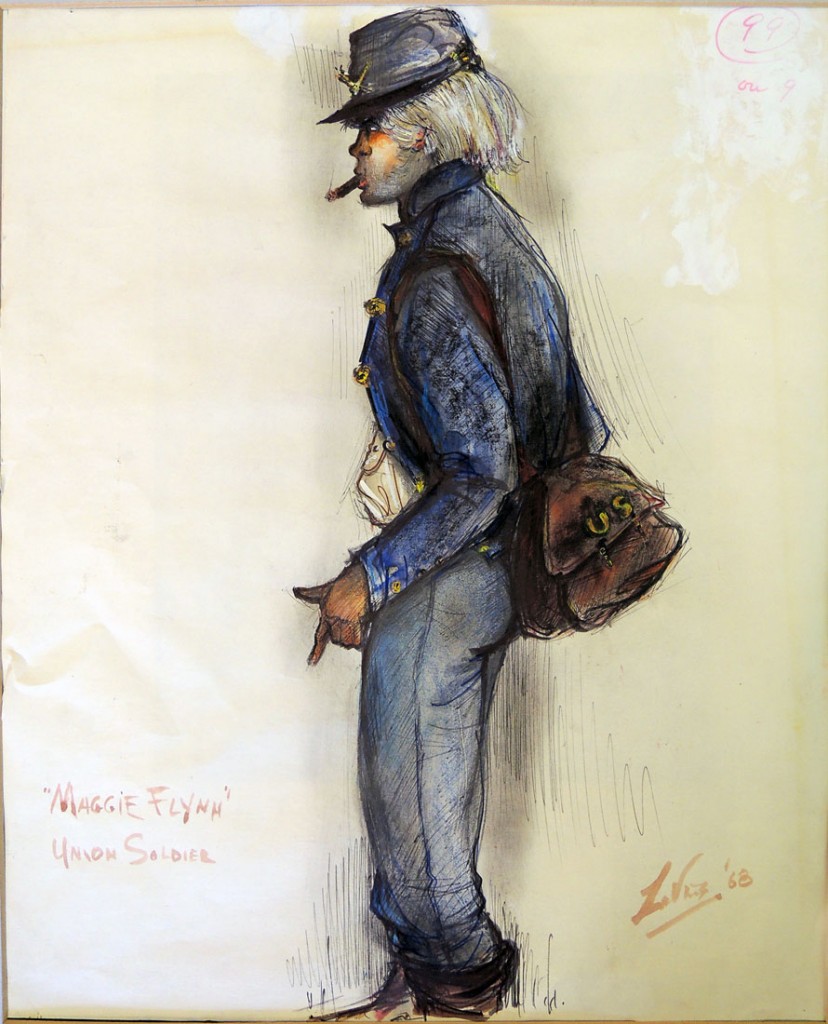 The musical Maggie Flynn opened at the ANTA Playhouse in New York City on October 23, 1968 and ran for a total of 82 performances. It is one of three Broadway musicals with costumes by LaVine. The show's book, music, and lyrics were written by Hugo Peretti and Luigi Creatore.
Besides designs for Broadway, LaVine also worked in movies, television, and high fashion. Shortly before his death in 1980, he published In a Glamorous Fashion: the Fabulous Years of Hollywood Costume Design (New York: Scribner, 1980). Firestone TT507 .L36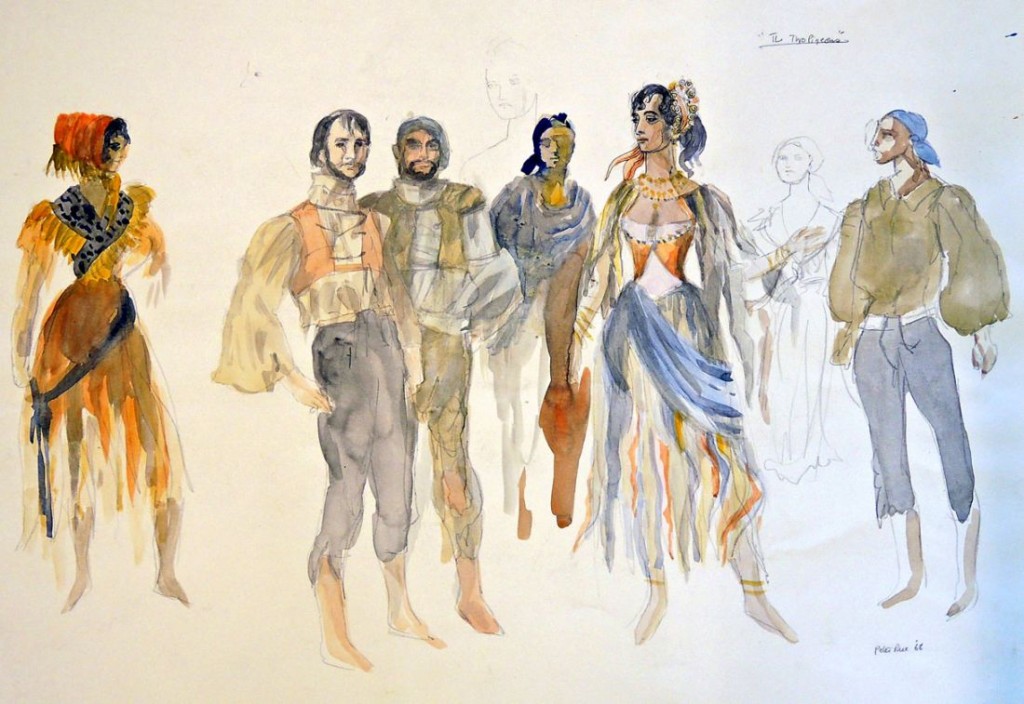 Peter Rice (born 1928) designed the costumes for Les deux pigeons (The Two Pigeons) in 1961. This allegorical ballet was based on the fable of Jean de La Fontaine (1621-1695) was first performed at the Paris Opéra in October 1886. Frederick Ashton later created a new ballet to the same music, danced by the South African National Ballet.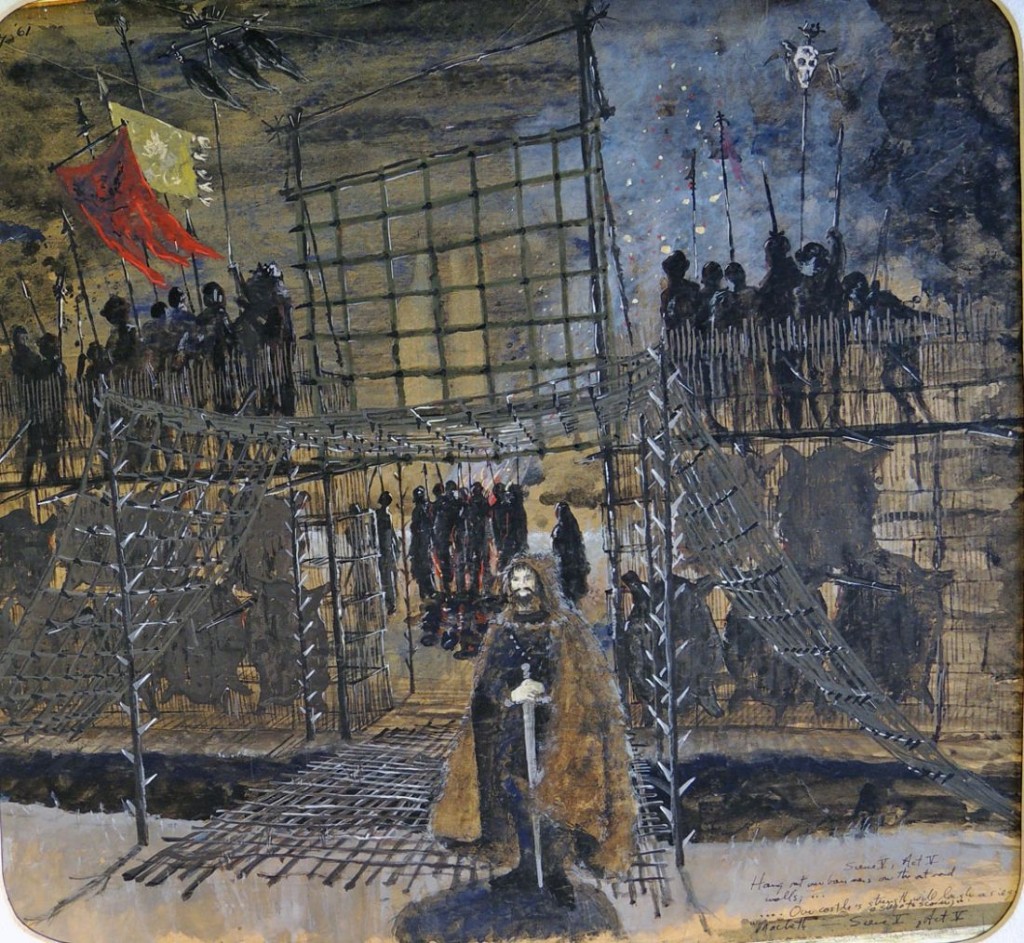 Macbeth, Scene V, Act V "Hang out our banners on the outward walls. / The cry is still "They come!" Our castle's strength / Will laugh a siege to scorn; here let them lie / Till famine and the ague eat them up: / Were they not forced with those that should be ours, / We might have met them dareful, beard to beard, / And beat them backward home."
Unfortunately, the bottom of this set design for a production of Macbeth has been cut off, leaving the sketch without the artist identified.