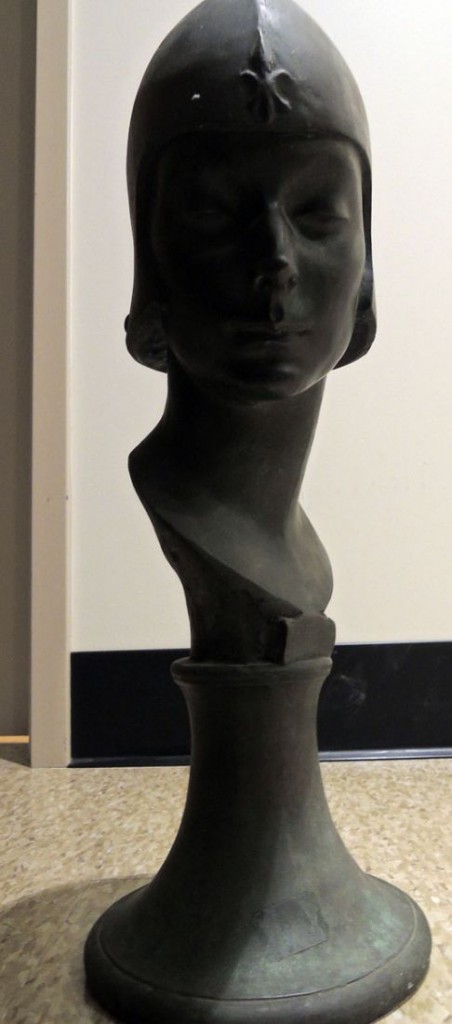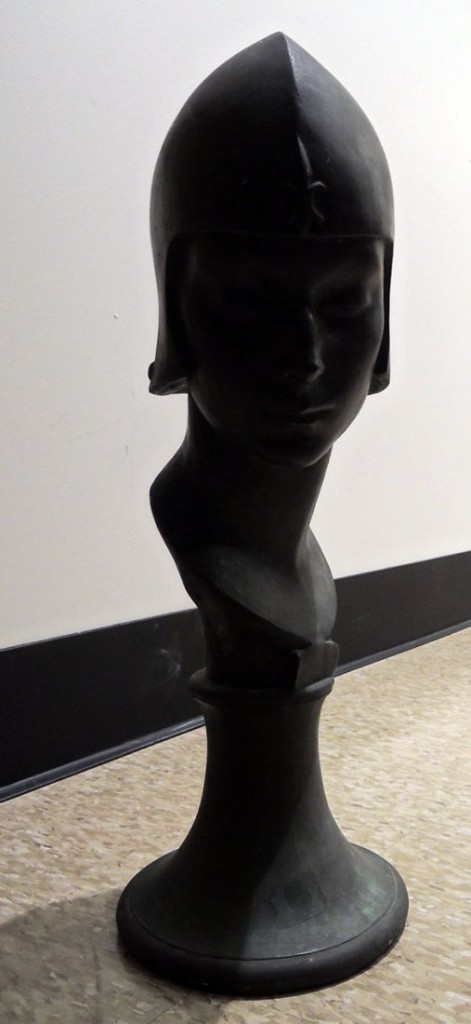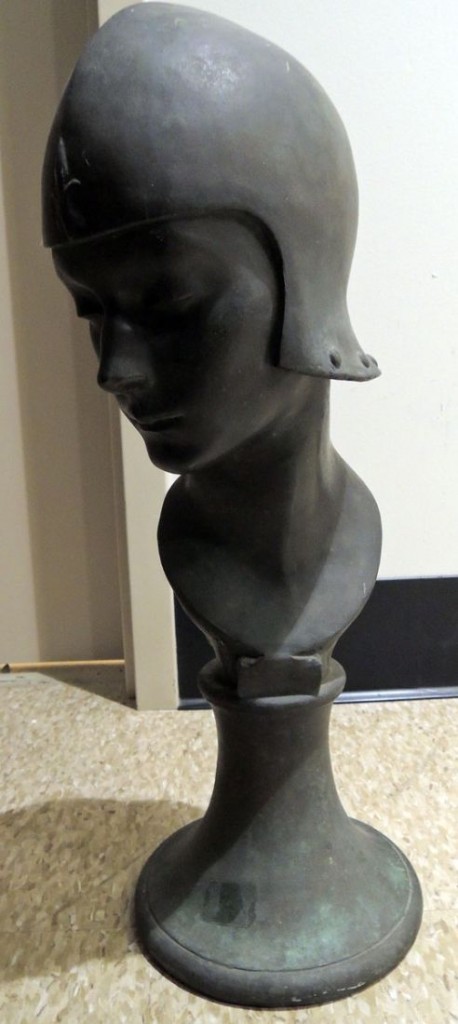 "Two or three winters ago," wrote Royal Cortissoz, art critic for The New York Times, "Mr. Gerome Brush left a new and delightful impression in one of the exhibitions with a bust of Joan of Arc. We have seen nothing of his work since, but now about a dozen examples of it have been brought together at the Knoedler gallery and it is possible to form a fuller judgment on his talent. The talent is there, beyond a doubt, and the first thing we observe about it is its original grain." (November 24, 1918)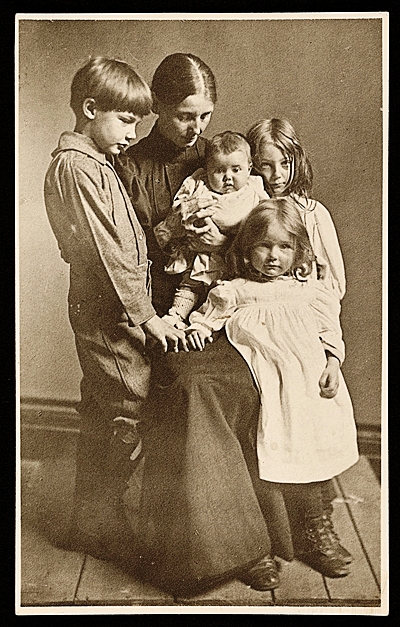 The son of painter George de Forest Brush (1855-1941) and sculptor/aviator Mittie (Mary) Taylor Whelpley Brush (1866-1949), Gerome grew up in the artists' colony in Dublin, New Hampshire, next door to Samuel Clemens. He was named after his father's painting master, Jean-Léon Gérome and apprenticed with his father as both a painter and sculptor.
When Gerome Brush and his wife, actress Louise Seymour, settled in Boston, he accepted several civic commissions, including murals for the Children's Hospital and individual portraits of the entire Boston Symphony orchestra. These charcoal drawings were later published in a 1936 trade edition with biographies of each musician.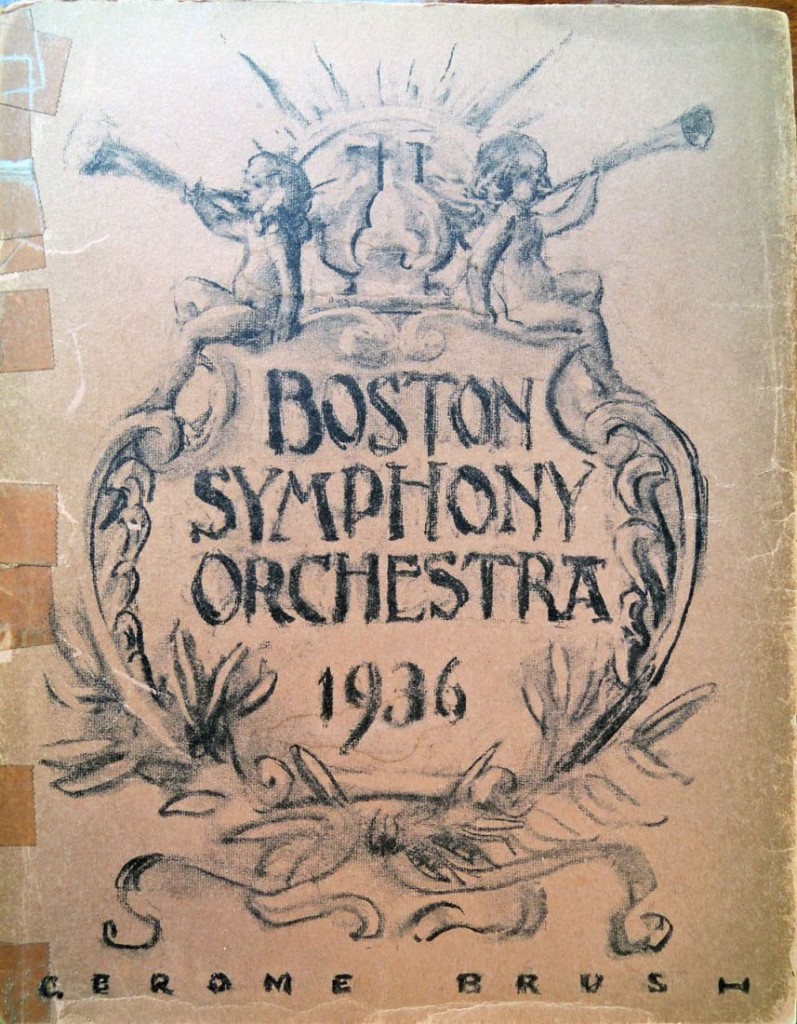 Gerome Brush (1888-1954), St. Joan, 1915. Bronze. Signed and dated in the base. Cast at A. Kunst Foundry, New York. Graphic Arts Collection Museum Objects