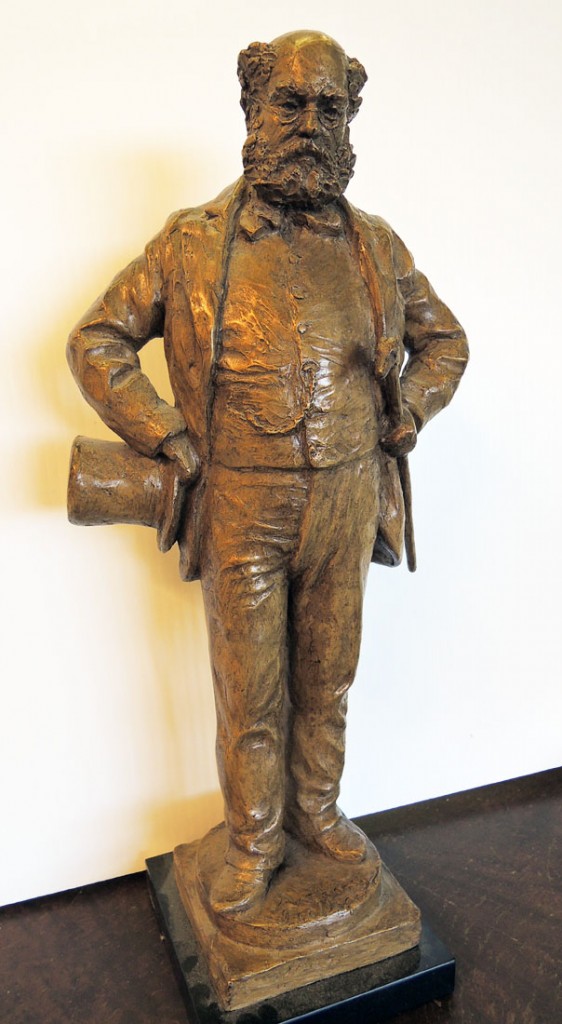 Gertrude Fass, Statuette of Anthony Trollope (1815-1882), no date [1900s]. Cast bronze on black micarta base. Cast in the workshop of Domenico Ranieri (Long Island City). Copy no. 4 of 250. Princeton University Library museum object collection.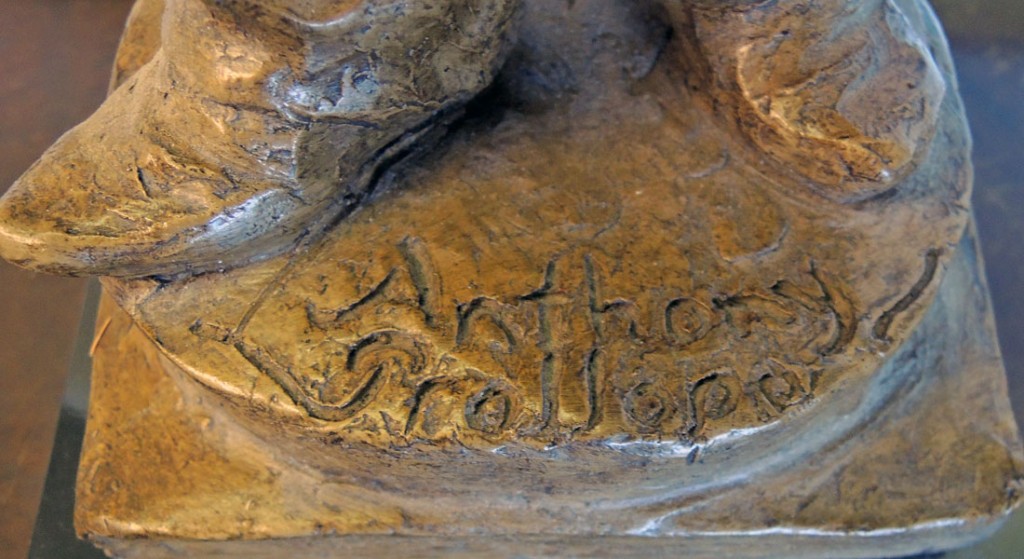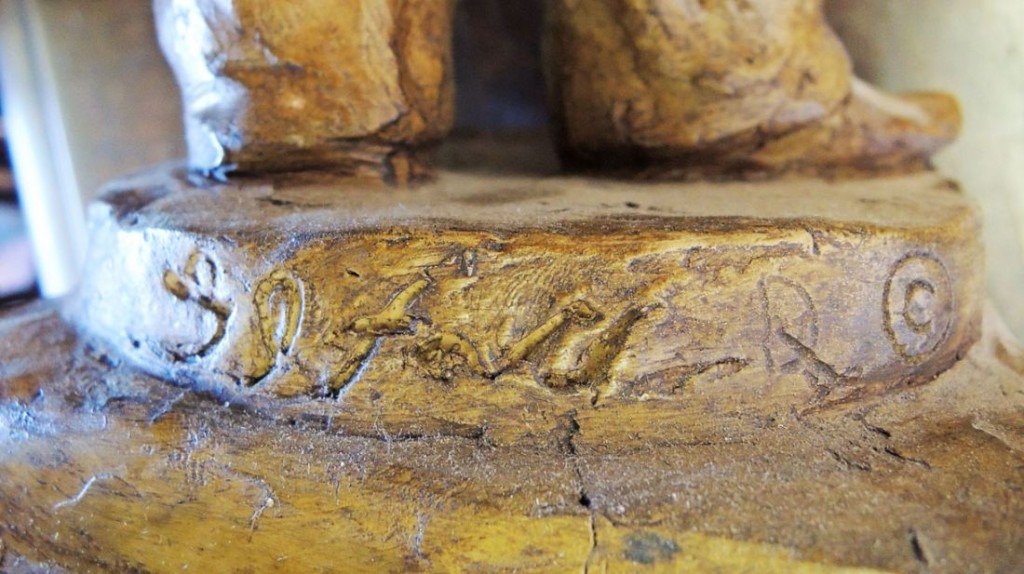 As noted in a recent New Yorker, this is the bicentenary of Anthony Trollope's birth.  http://www.newyorker.com/magazine/2015/05/04/trollope-trending
The Princeton University Library owns 554 books by, about, or owned by Trollope, not to mention numerous portrait drawings, paintings, and sculptures. This one moved downstairs recently and so, we took a quick photograph.