We had a question recently about our collection of Princeton University campus views by Julian Ellsworth Garnsey (1887-1969). From 1941 until his death, Garnsey lived and worked in Princeton as Associate Professor at Princeton University's School of Architecture, as well as serving as a color consult for the city of Princeton. Many exhibitions of his watercolors have been held over the years in University and city venues.
In the summer of 1944, Garnsey began making a pictorial record of the Princeton campus. As W.E. Wagner Jr. wrote "Perched on a totally inadequate stool and surrounded by many onlookers, Associate Professor Julian E. Garnsey may be found, on clear days, continuing his work of making a picture record of the campus in full color. The Princeton campus which, being a Harvard man, he still is apt to call 'the yard,' in unguarded moments has, according to Professor Garnsey, vistas of unequalled beauty. In his water-color paintings of the campus he takes no liberties, and sometimes finds the exact copying 'quite monotonous.'"
"…Painting in water color is merely his hobby, and he does not wish to be known as a painter. He came to Princeton two and one half years ago after a busy life as a mural painter and color consultant. Among his commissions before coming to Princeton, was the decoration of an entire group of new buildings for the University of California at Los Angeles. In one of his mural paintings there he painted Dr. Einstein for probably the first time. He was color consultant to the New York World's Fair and was responsible for the color of all the buildings at the fair."–Princeton Bulletin 2, no. 87 (28 August 1944)
Here are a few of the Graphic Arts Collection's eight watercolors by Garnsey.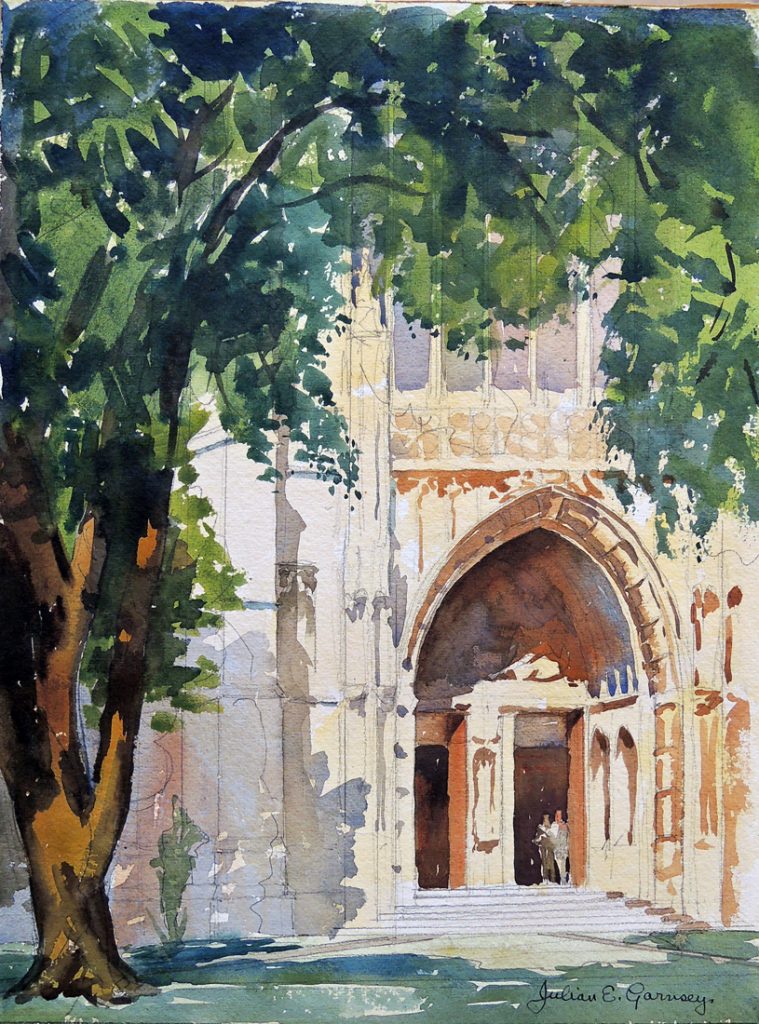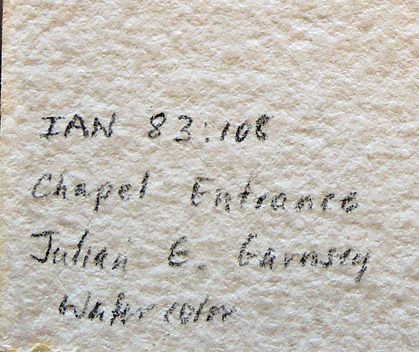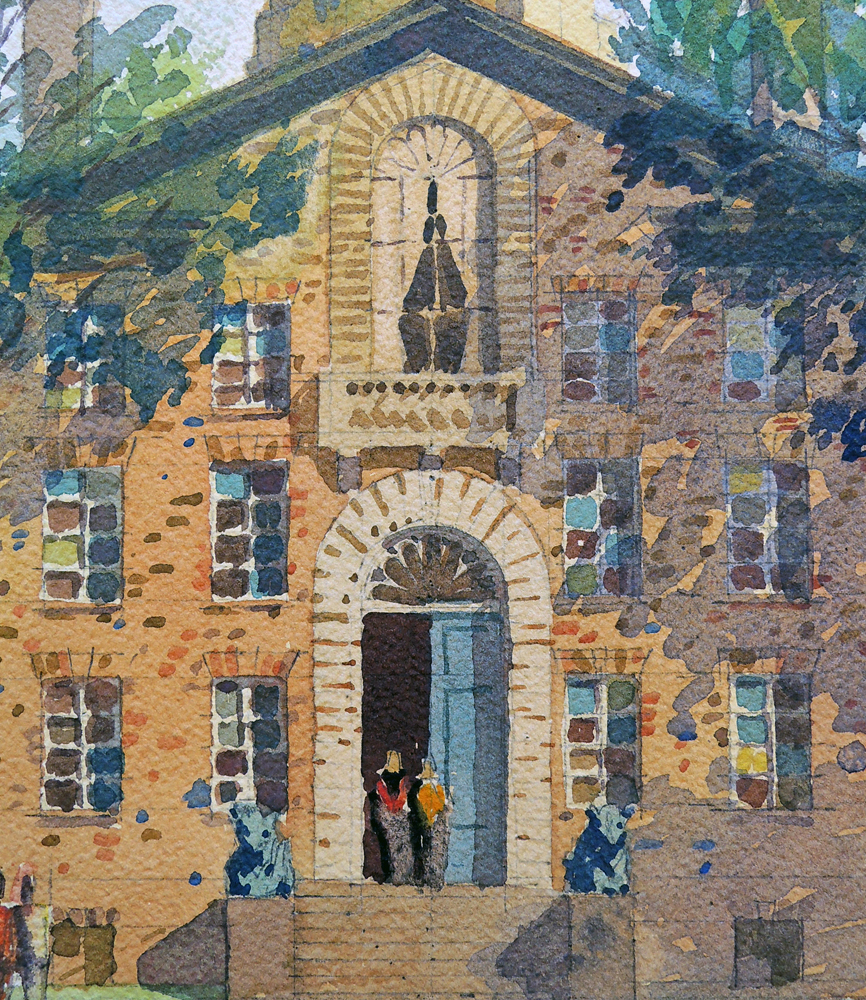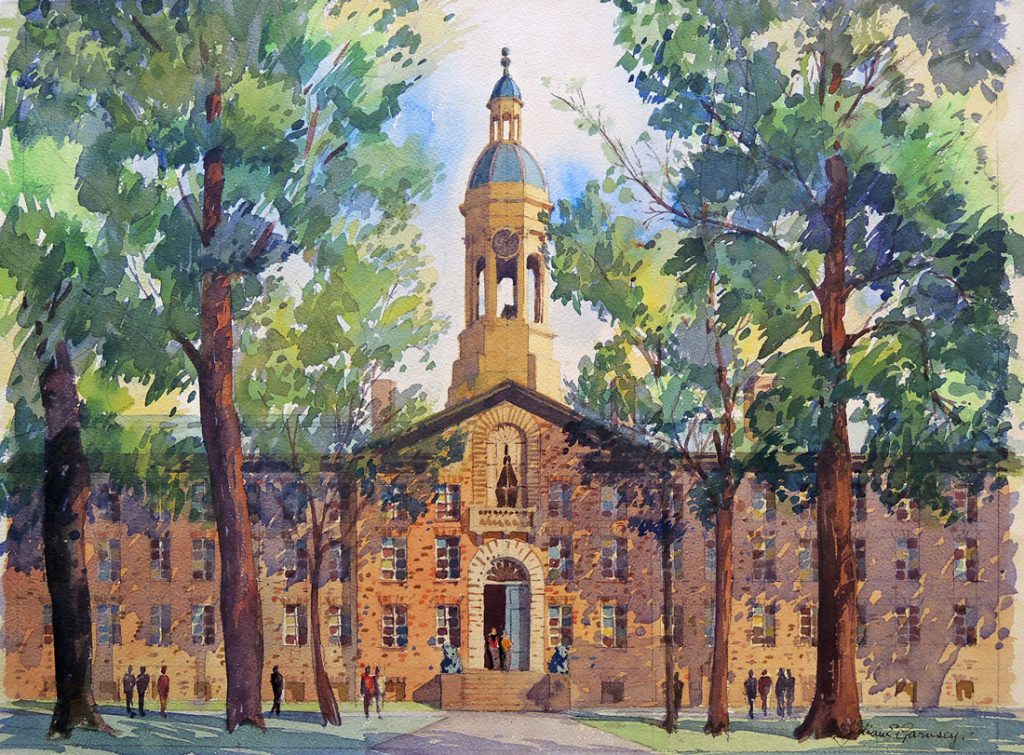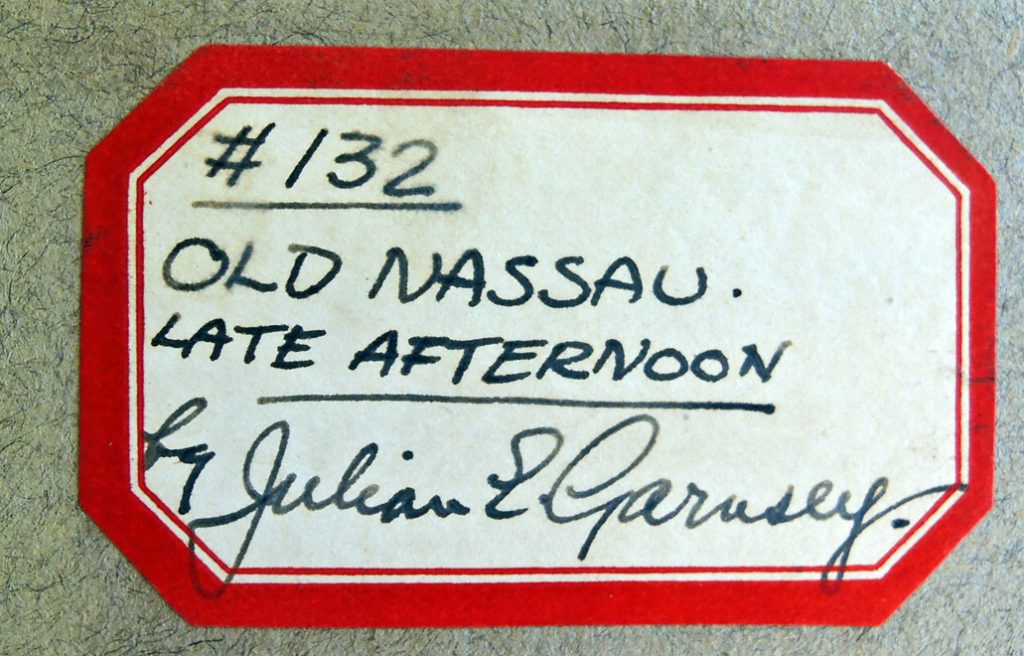 At one time, Garnsey sold his views as greeting cards through The Little Gallery at 39 Palmer Square. There may still be copies of these in personal collections around Princeton.