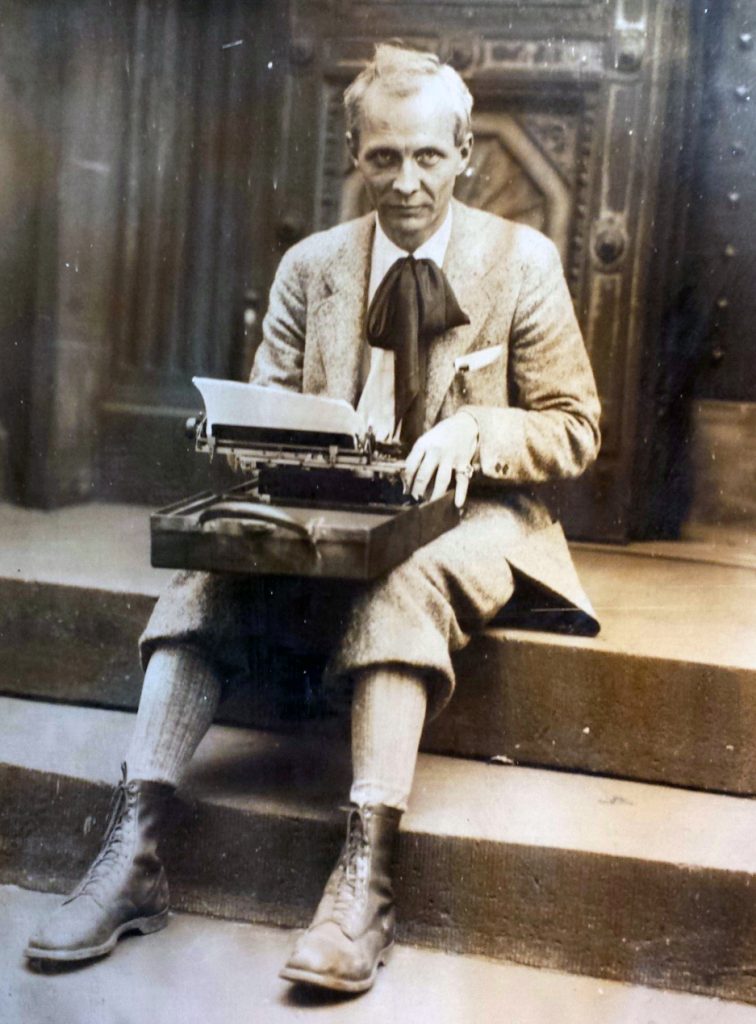 My thanks to a colleague who sent this February 1950* broadside by Lew Ney (Luther Emanuel Widen, 1886-1963), Greenwich Village printer and celebrated bohemian. The New Yorker took up hiking in the 1940s, briefly publishing Camp and Trail magazine with Writers' Union founder Robert Whitcomb (Ex LM Little Magazine).
At 65 years old, Lew Ney is still working on his autobiography Mad Man, as well as other memoirs including Nuts I Have Known; It Had to Happen to Me; and I Married the Niece of Gertrude Stein. Unfortunately, none of these were published.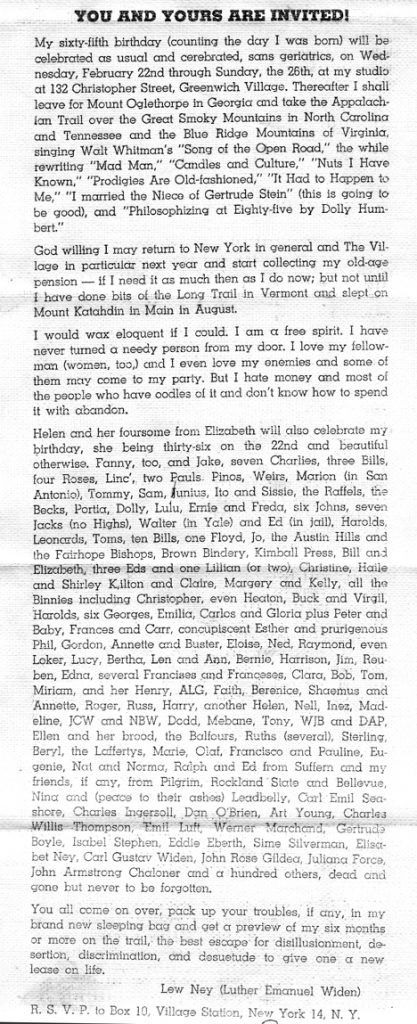 It is interesting that Lew Ney (pronounced looney) has finished downsizing, sending his personal collection of over 100 books and magazines to Princeton University Library between 1947 and 1949. Now, he is heading out of hike the Appalachian Trail, not expecting to return for one year.
*counting the day he was born