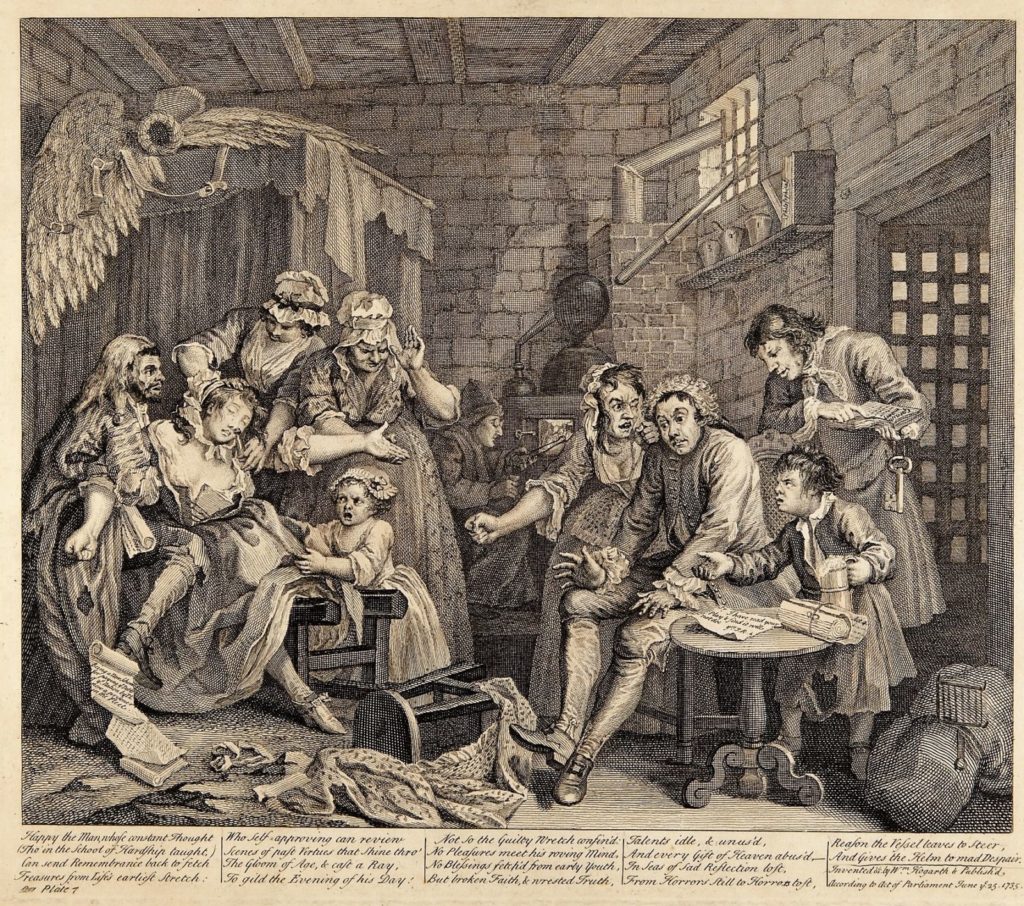 Our copy of William Hogarth's "Prison Scene," plate seven from "A Rake's Progress," is going to New York City to join the exhibition, "Taming Traders: Origins of the New York Stock Exchange," at the New-York Historical Society from March 31 to June 11, 2017. http://www.nyhistory.org/exhibitions/taming-traders-origins-new-york-stock-exchange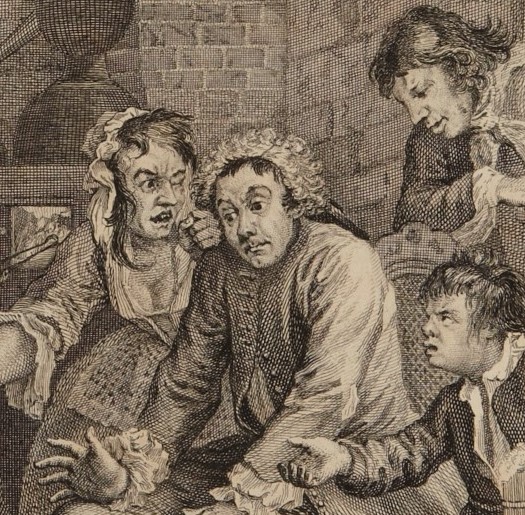 Mounted on the 225th anniversary of the New York Stock Exchange, the exhibition charts the development of this crucial trading institution. Objects on display include early bond and stock certificates, correspondence, portraits of traders, and views of Wall Street and the Tontine Coffee House. The exhibition is curated by Dr. Michael Ryan, New-York Historical vice president and director of the Patricia D. Klingenstein Library.
Their website tells the story:
On May 17, 1792―under a buttonwood tree, the site of street trading at the time―24 stock brokers signed an agreement that regulated aspects of trading, thus creating the New York Stock Exchange. Before then, in the early days of the new republic when the United States was deeply in debt, it was Alexander Hamilton's job as the first Secretary of the Treasury to persuade his colleagues in the first Congress that debt could be a beneficial commodity that could be sold and traded. But rampant speculation in war debt and bank stock turned to financial panic and provided the cautionary backdrop for the drafting of the Buttonwood Agreement in May 1792, which would change global commerce forever.
William Hogarth (1697–1764) engraved the eight plates of "A Rake's Progress" in 1735 and we had the entire set on view back in 2011 in our own exhibition Sin and the City: William Hogarth's London: http://rbsc.princeton.edu/hogarth/events