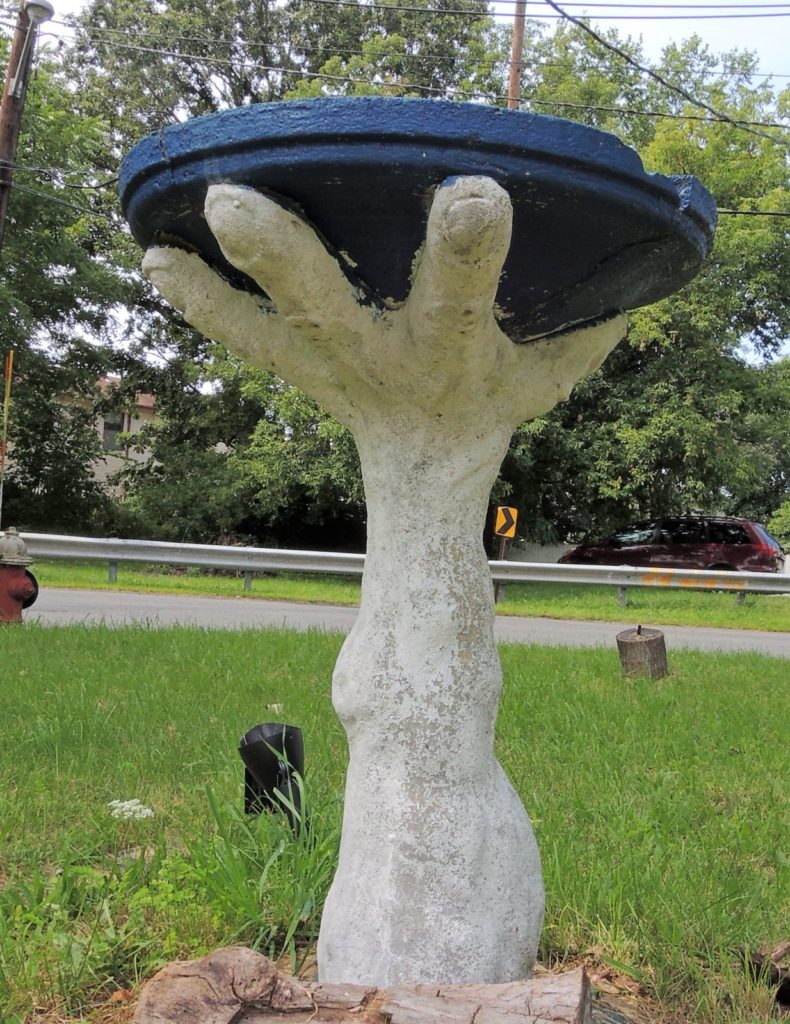 Bird bath in the front yard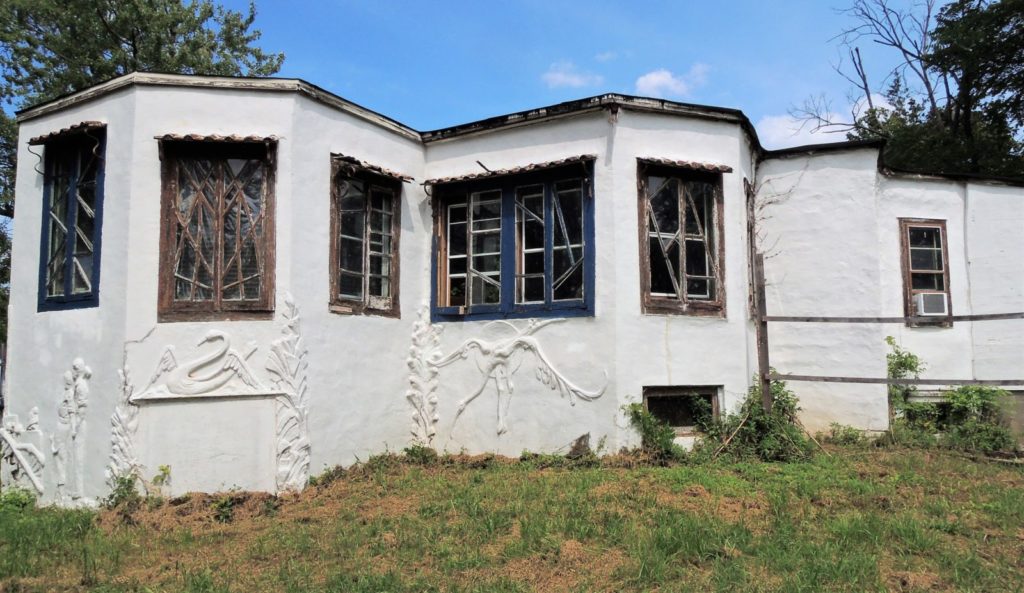 In 1915, Samuel Goldman (1882–1969) constructed and then carved reliefs into the exterior of his stucco home at 143 School Street, in the North Stelton neighborhood of Piscataway Township, New Jersey. The symbols reflect his Marxist beliefs and membership in the Francisco Ferrer Association, founded in 1901 by Emma Goldman and Alexander Berkman.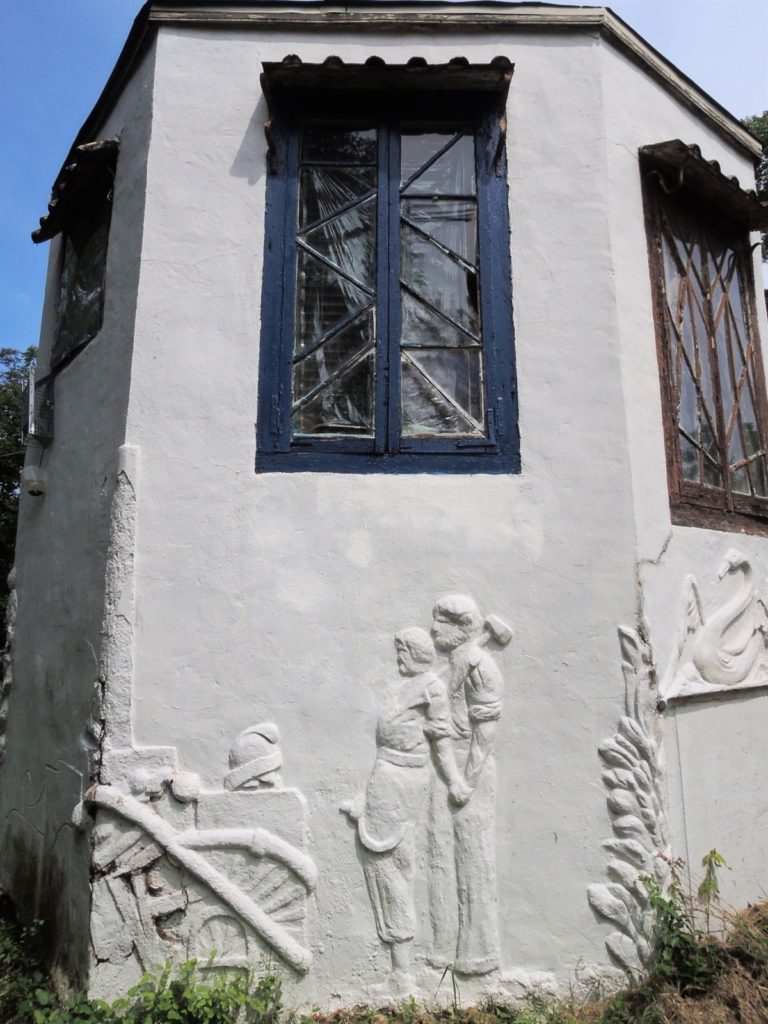 The Ferrer Colony was a libertarian community where, among many programs, they established the progressive Modern School, an alternative to public schooling and traditional living arrangements. At its largest, the Stelton Colony included 90 houses, although most residents only occupied their homes on the weekend.
Thanks to the generous donations of Donald Farren, Class of 1958, the Graphic Arts Collection holds a nearly complete run of The Modern School: A Monthly Magazine Devoted to Libertarian Ideas in Education, edited by Carl Zigrosser and printed by Joseph Ishill.
The magazine includes linocuts (primarily) by many contemporary printmakers, such as William Zorach, Man Ray, and Rockwell Kent, who designed its logo and chapter initials. Man Ray was also one of the first adult students to attend night classes at the Modern School, while it was still in New York City.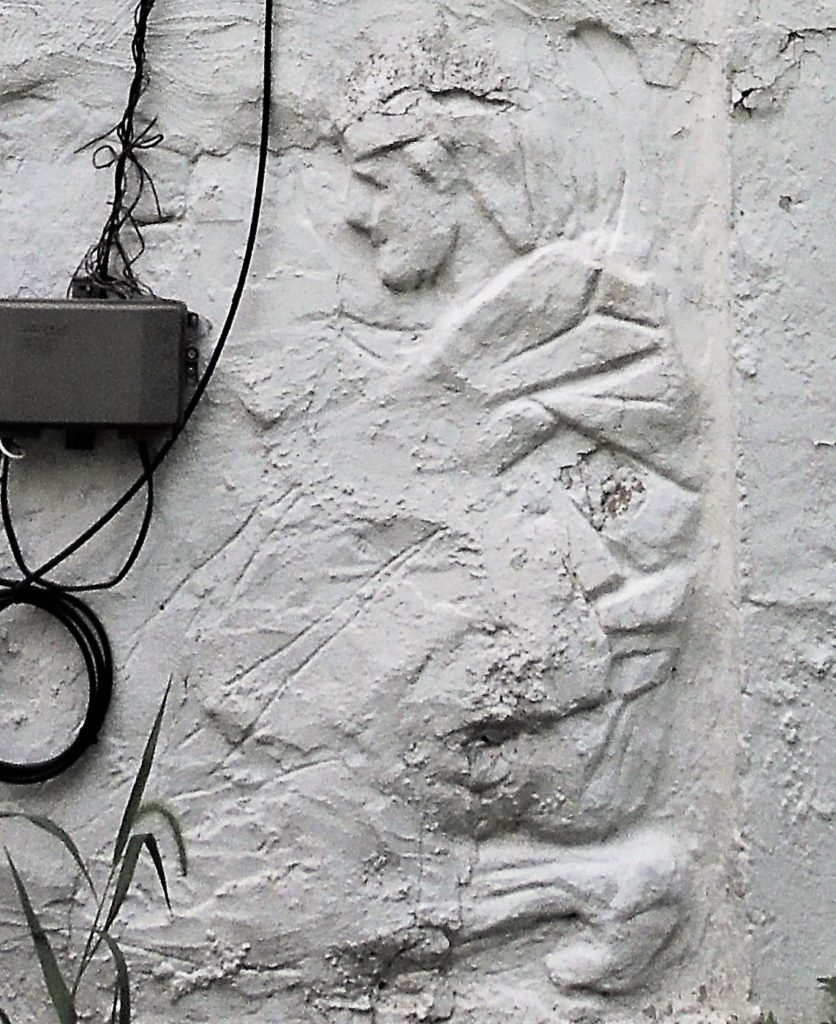 On Friday afternoon, October 27, 2017, the Friends of the Modern School hold their 45th annual meeting at Alexander Library, Rutgers University, also the home of the Modern School archives.
For more information, see:
http://friendsofthemodernschool.org/wp-content/uploads/2017/08/FMS-2017-Meeting-Announcement.pdf
For more photographs, see: http://www.talkinghistory.org/stelton/modschoolmag.html
The Modern School. Graphic Arts Collection (GAX) 2009-2180N and 2015-0579N