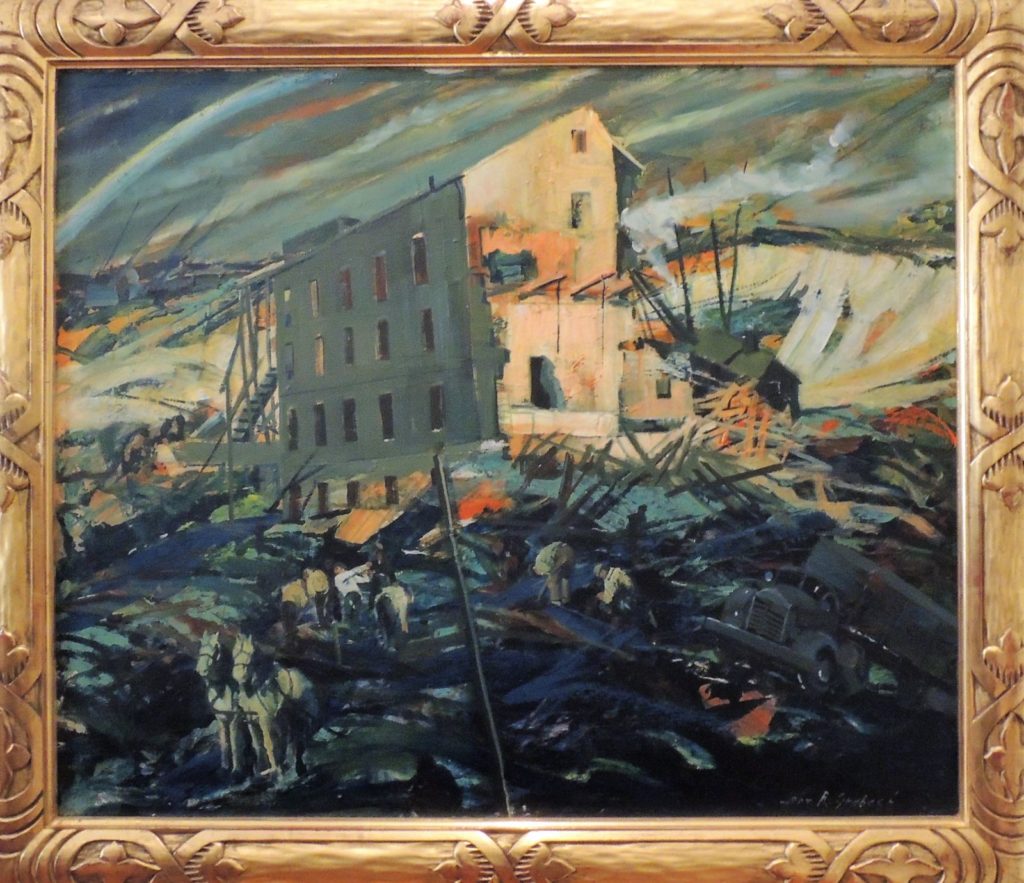 John Grabach (1886-1981), Building the Garden State Parkway, 1952.
There are only a few weeks left to see Newark and the Culture of Art: 1900-1960 at Morven Museum & Garden. The exhibit celebrates the early cultural history of Newark and the seminal accomplishments of John Cotton Dana (1856-1929).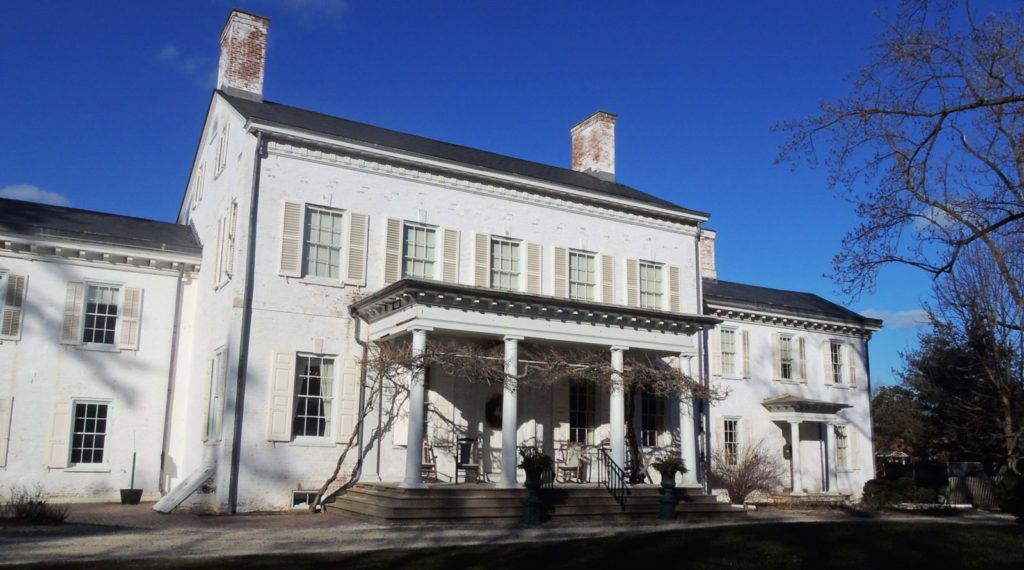 Dana studied law and passed the bar in New York before switching careers and becoming director of libraries in Colorado, Massachusetts, and finally Newark, New Jersey, from 1902 until 1929. During his early years at the Newark Public Library, Dana drew exhibits from their large collection of graphic arts and by 1909, converted the library's fourth floor into a museum. It is thanks to his leadership, Morven's exhibit shows us, that many–now famous–artists got their start.
Like Princeton University Library (which loaned one small volume) and many other library collections in the early twentieth century, prints and photographs were collected, housed, and made accessible to the general public from the local library, long before local museums were established. Under Dana, the Newark Library also started a loaned program to distribute fine art prints to the public, just as Princeton once did for its students.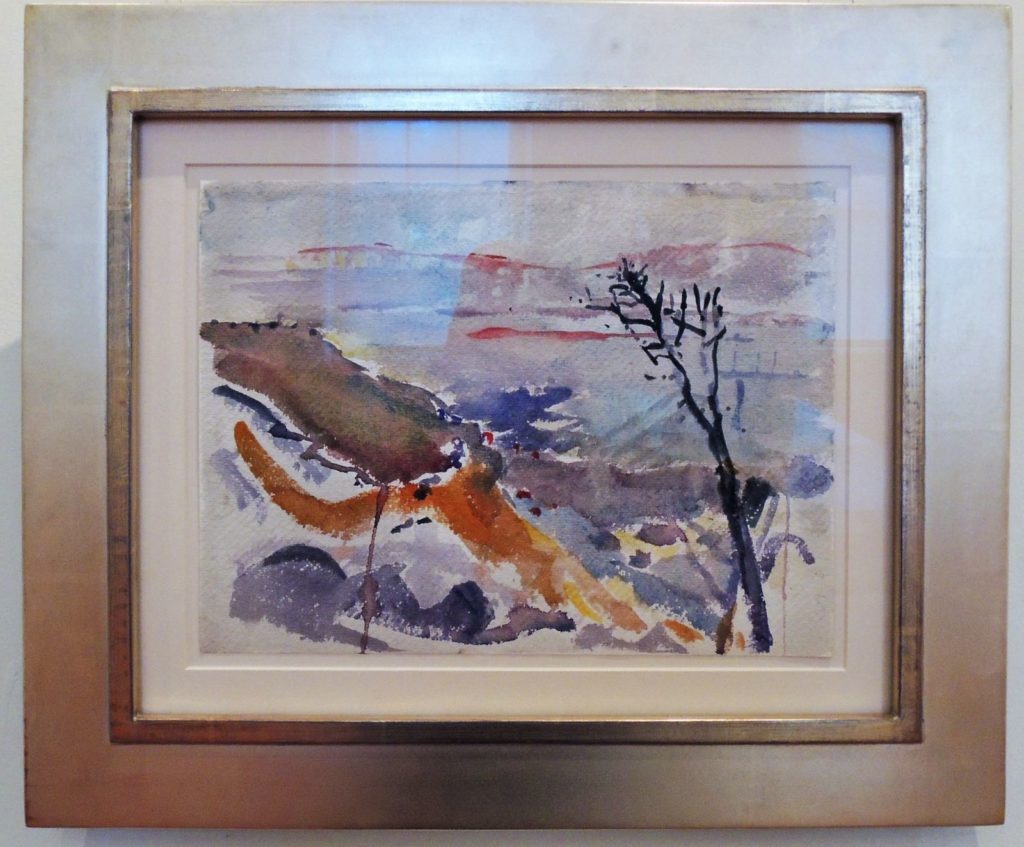 Morven's exhibition hosts many of the great early American modernists, including John Marin, Max Weber, and Stuart Davis. Near the Davis canvas, the curator has given us information about the mural he painted in the 1920s behind the soda fountain at Sparks Nut Shop for his friend Gar Sparks (preserved only by a photograph Mrs. Davis kept).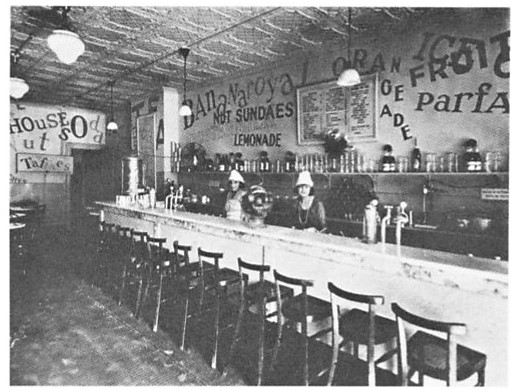 There are many works by local New Jersey artists, such as Building the Garden State Parkway (1952) by John Grabach (1886-1981) [seen at the top and below left], who was born in Newark and moved north as far as Livingston. Grabach was one of the dedicated and beloved teachers at the Newark School of Industrial Design, which evolved from classes Dana initiated.
As he came and went each day, only two miles from the Garden State construction site, Grabach may have painted this scene on site rather than from memory.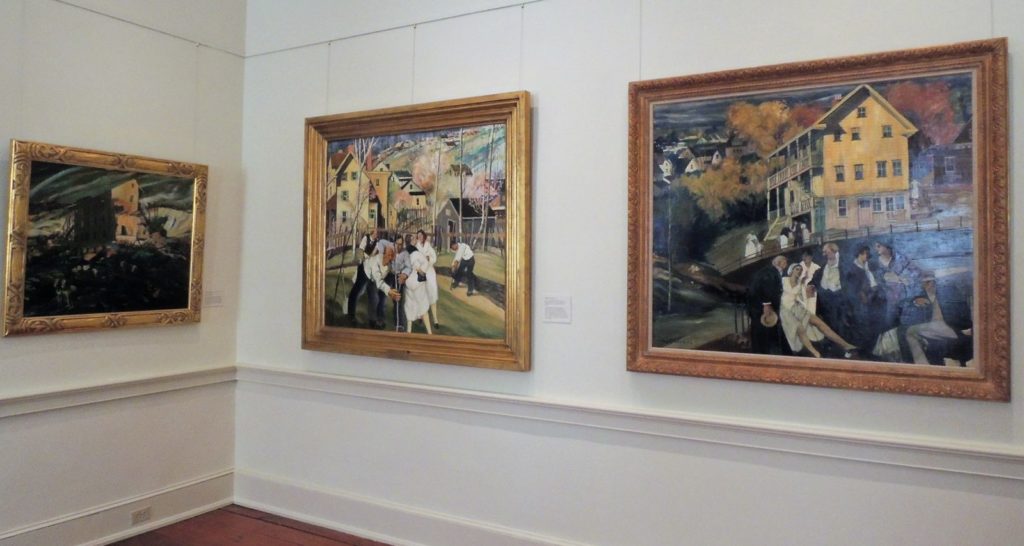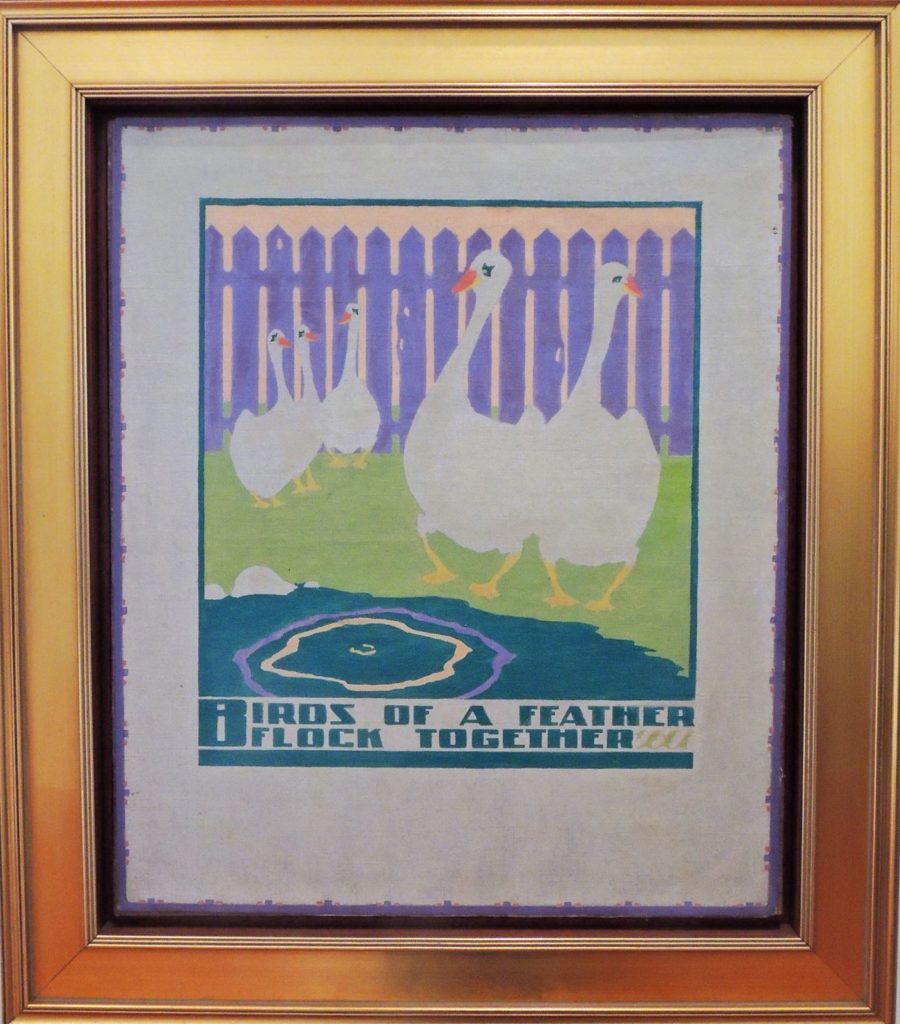 There are also many female artists highlighted, such as Marjorie Lovelock (born 1907) seen here, along with multi-media work, textiles, sculpture, and furniture.
Playing on the second floor is the 1926 film Sightseeing in Newark, which is also available on YouTube and elsewhere online.