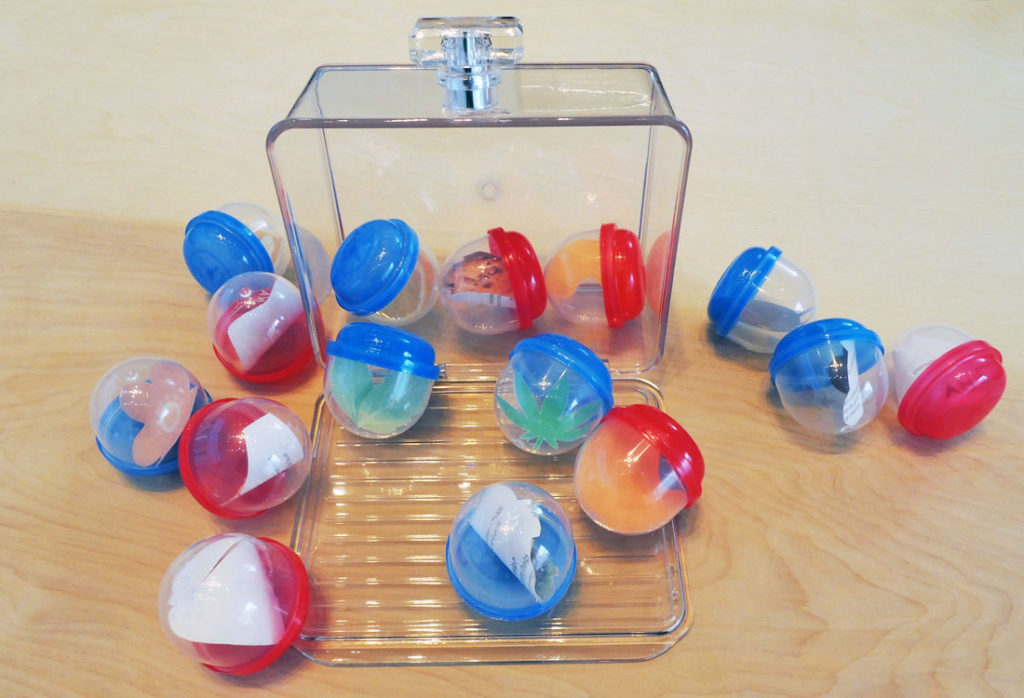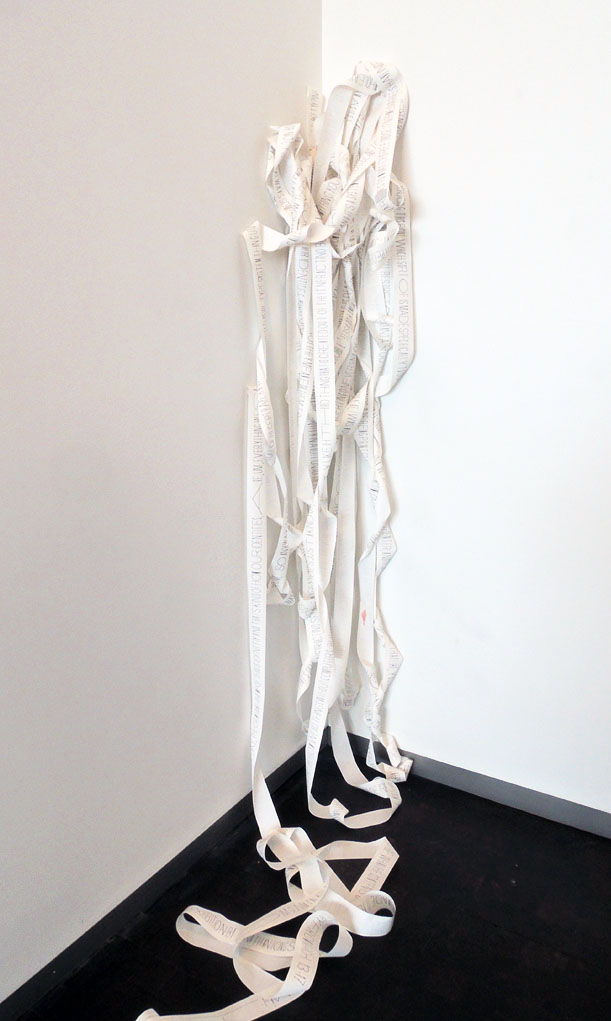 The exhibition "This font was handmade by literally chopping off the serifs of Princeton Monticello," is on view at the Hurley Gallery in the Lewis Arts complex now through February 23, 2018.
The show includes hand-made posters and artists' books by Princeton University seniors and juniors in the Program in Visual Arts, curated by faculty member Pam Lins. In both, the students explore unique formats for image and text combinations, many going far beyond the usual codex format or flat sheet of paper.
Their website notes, "The senior posters are a response to a project for the students in the Exhibition Issues and Methods Seminar to make a "handmade" poster while considering their upcoming spring thesis shows. The students determined what "handmade" could mean to them at this point in digital culture and gave them a chance to contemplate the history of artists producing their own visual aids in regards to their exhibitions."
For these class, students also view and study the historical artists' books in the Rare Book and Special Collections Library at Princeton University. Here are a few samples of their work.
http://arts.princeton.edu/events/junior-book-senior-poster-show/2018-02-07/