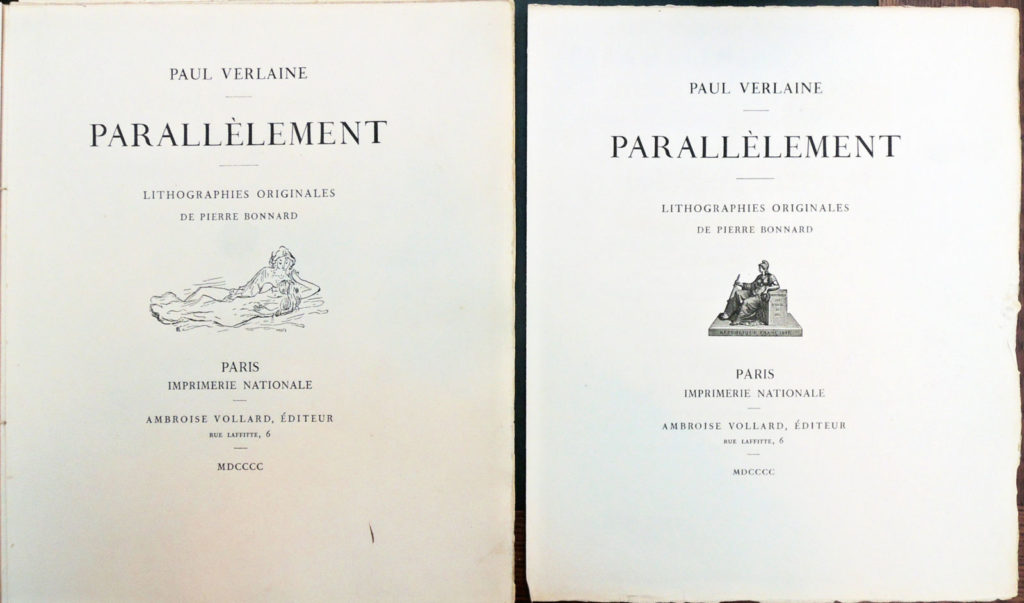 Pierre Bonnard (1867-1947) and Paul Verlaine (1844-1896), Parallèlement. Lithographies originales de Pierre Bonnard (Paris: A. Vollard, 1900). "Deux cents exemplaires numérotés. Nos. 1 à 10 sur chine chine, avec une suite de toutes les planches sans le texte. Nos. 11 à 30 sur chine chine. Nos. 31 à 200 sur vélin de Hollande." Copy 67.  Graphic Arts Collection 2011-0160Q. Title page with and without the symbol of the Republic, the privilege from the "garde des Sceaux" at the presses of the Imprimerie Nationale, which was withdrawn.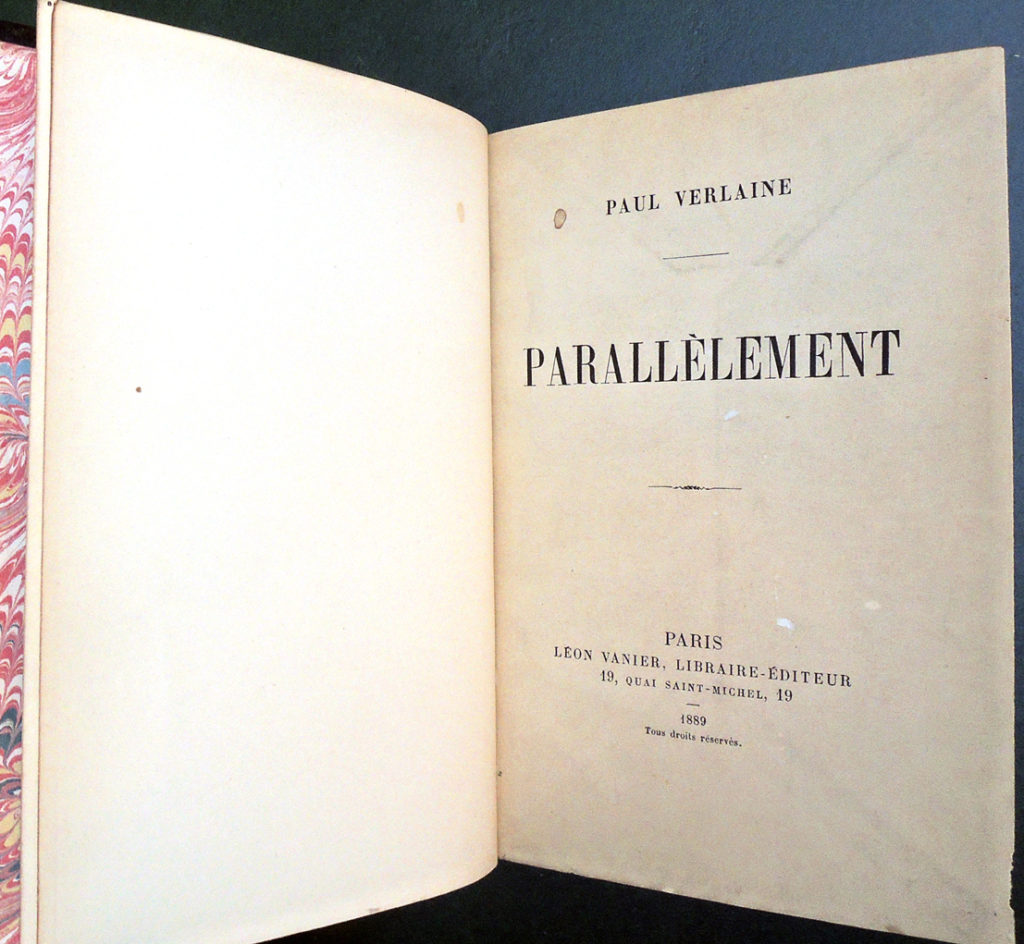 Paul Verlaine (1844-1896), Parallèlement (Paris: L. Vanier, 1889). Ex copy. Presentation copy to Edmund Gosse with inscription by the author. Rare Books PQ2463 .xP3 1899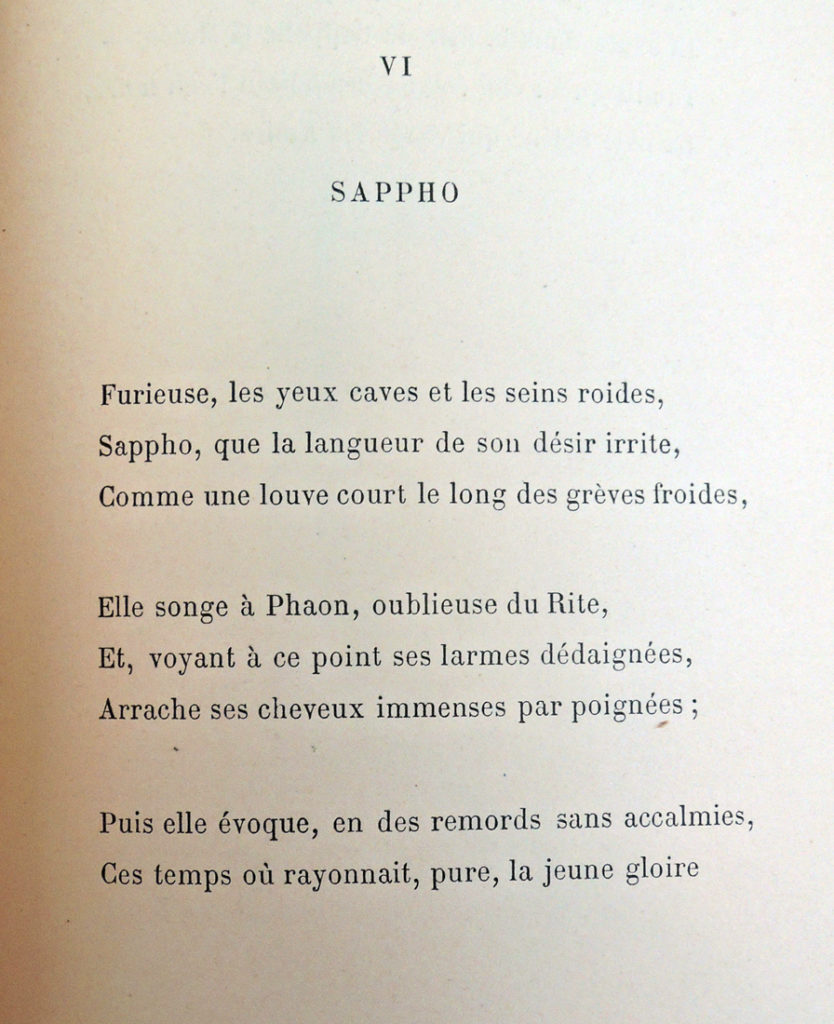 In 1896, the year of Paul Verlaine's death,  Parisian publisher Ambroise Vollard (1867‐1939) was one of three thousand people who attended the poet's funeral. Wanting to do something in honor of Verlaine, Vollard contacted his friend Lucien Pissarro (1863-1944, son of Camille Pissarro) and proposed a deluxe livre de peintre with Pissarro's woodcuts and Verlaine's poem Parallèlement.
It is thought that Pissarro's father dissuaded the young artist from working with such controversial subject matter — a series of erotic and religious poems, some involving a love affair between two women — but for whatever reason, Pissarro turned Vollard down.
Pissarro went on to completed woodcuts for a fine press edition of La belle au bois dormant with Charles Ricketts (1866-1931) under his own imprint Eragny Press (among many other projects). Heavily influenced by William Morris, this is probably the style he would have used for Vollard's edition of Parallèlement, had it been completed.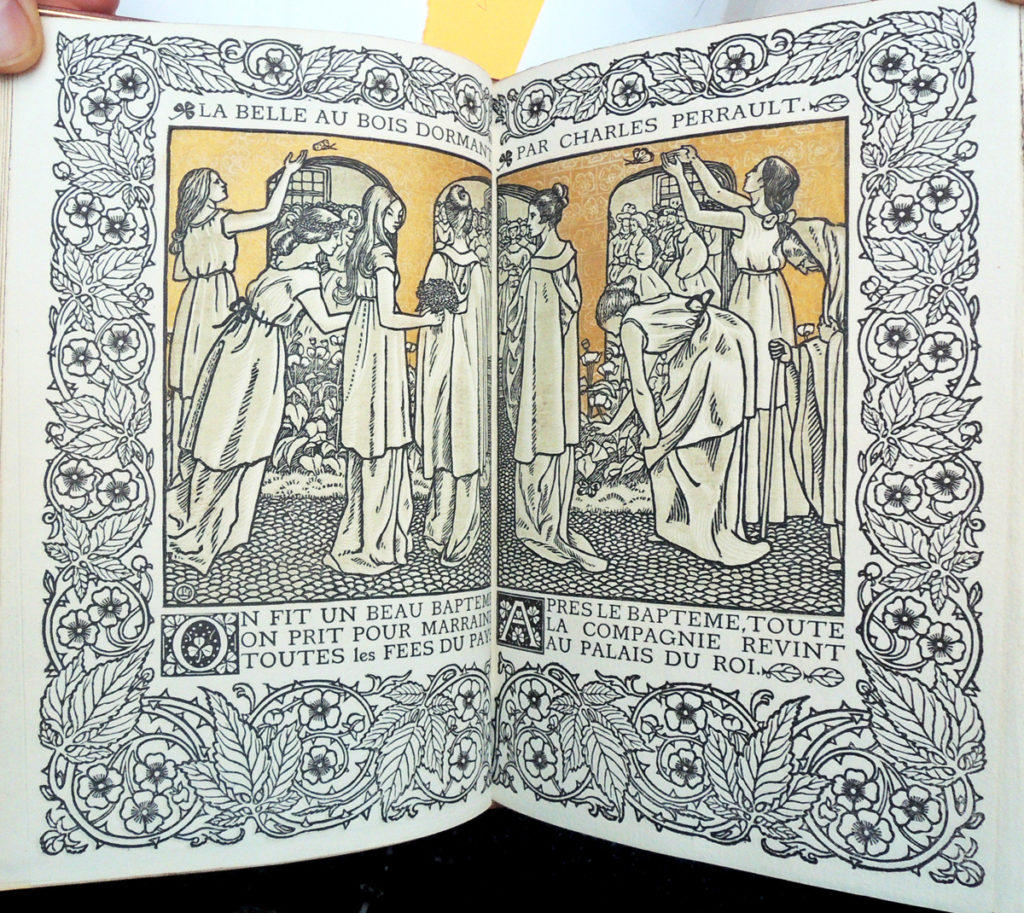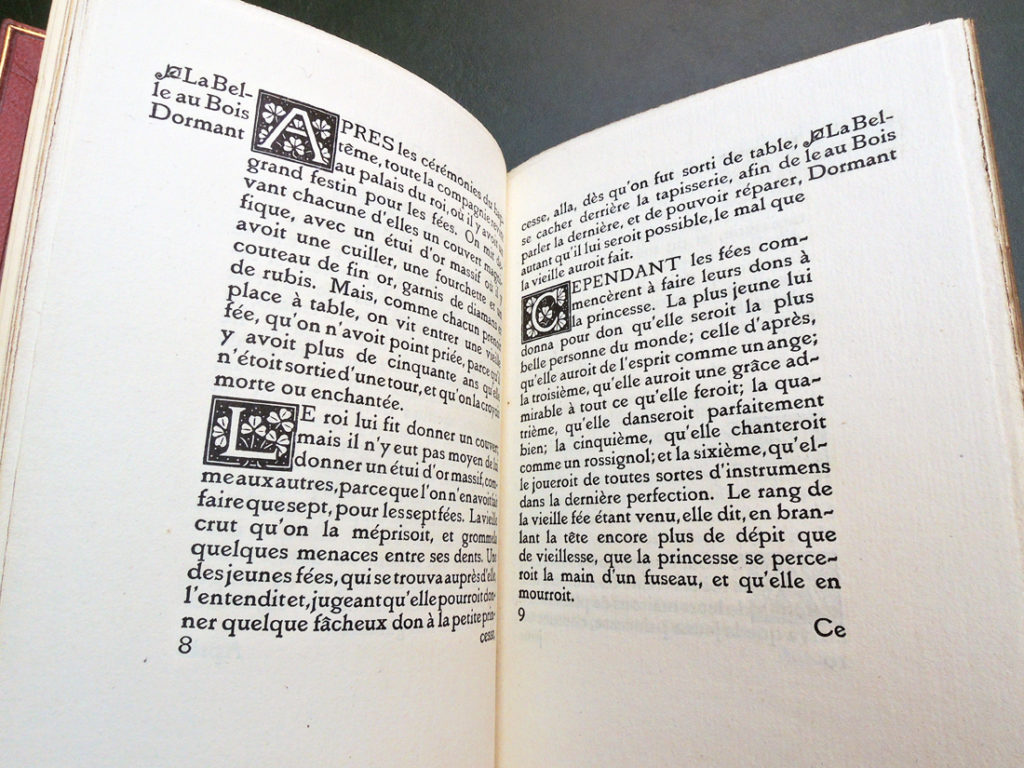 Lucien Pissarro (1863-1944) and Charles Perrault (1628-1703), La belle au bois dormant; &, Le petit Chaperon rouge: deux contes de ma Mère l'Oye par C. Perrault de l'Académie française ([London: Hacon & Ricketts], 1899 ([London: Eragny Press]). Graphic Arts Collection Z269.P95 P47 1899
Vollard turned to Pierre Bonnard (1867-1947) and proposed the same project but this time with lithographs, Bonnard's preferred medium. The artist was given proof sheets of the letterpress text and experimented with designs across the double page spread before drawing on the lithographic stones. Space had been left for a traditional illuminated letter at the beginning of each section (similar to those seen above) but these were thankfully omitted.
Both volumes were pulled and compared today by the students, demonstrating the radical innovations of Bonnard's designs and the reason we call Parallèlement the beginning of the modern artist's book.