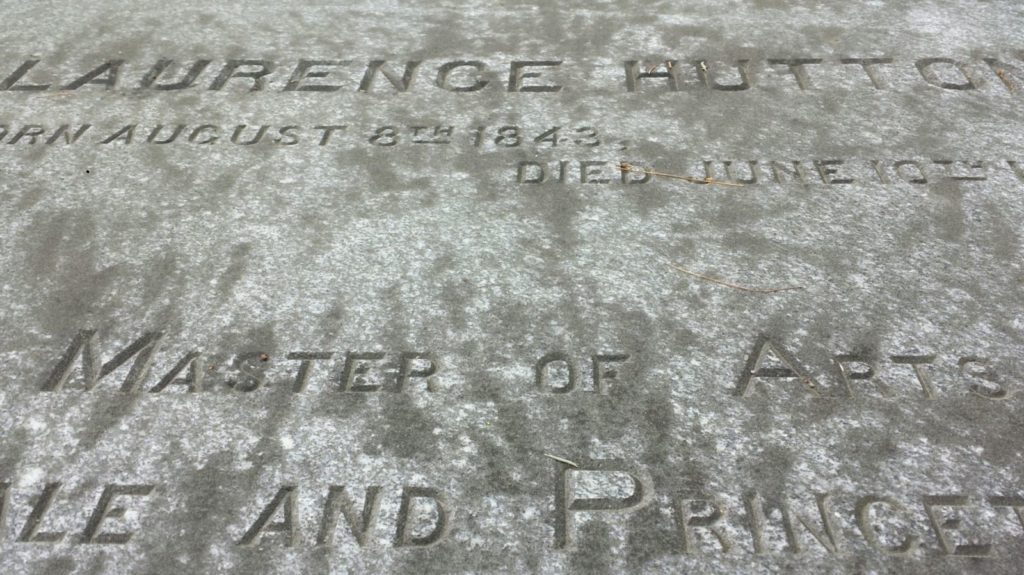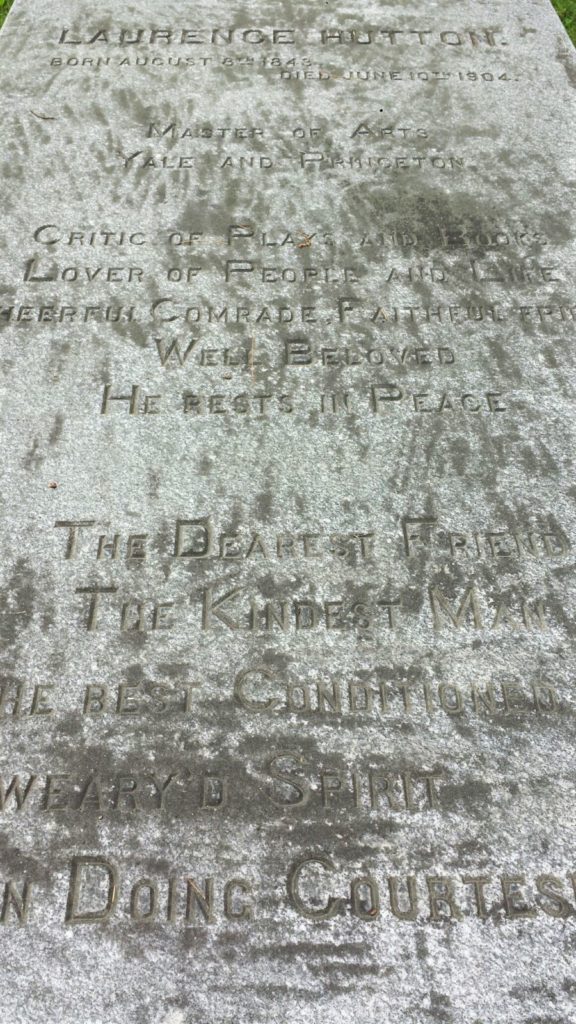 Drama critic, journalist, and collector Laurence Hutton received an honorary Master of Art degree from Princeton University in 1897, where he returned to lecture in English from 1901 until his death in 1904. He is buried in the Princeton cemetery.
Hutton left his collection of manuscripts, rare books, and life/death masks to the Princeton University Library, including two books that describe his obsession with death masks: Talks in a library with Laurence Hutton, recorded by Isabel Moore (New York: G.P. Putnam's Sons, 1905) and Portraits in plaster: from the collection of Laurence Hutton (New York : Harper & Brothers, 1894). Images of the mask can be found at https://library.princeton.edu/libraries/firestone/rbsc/aids/C0770/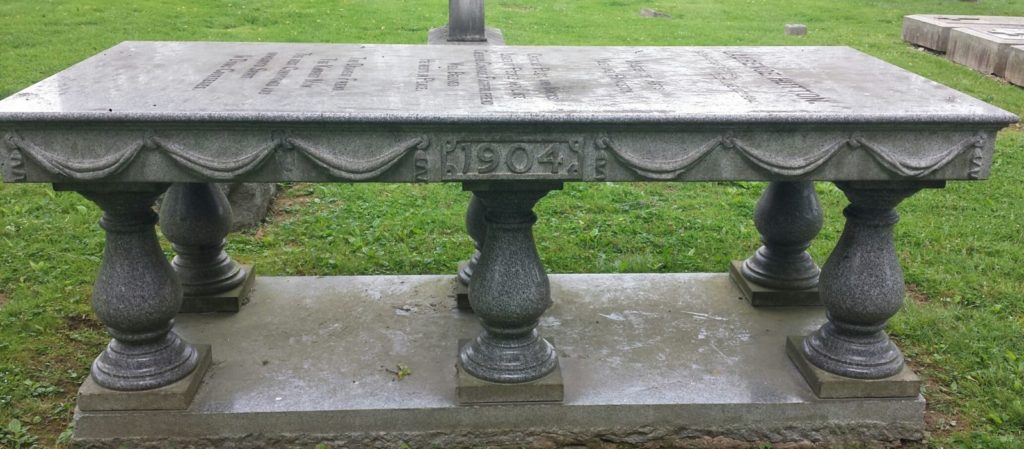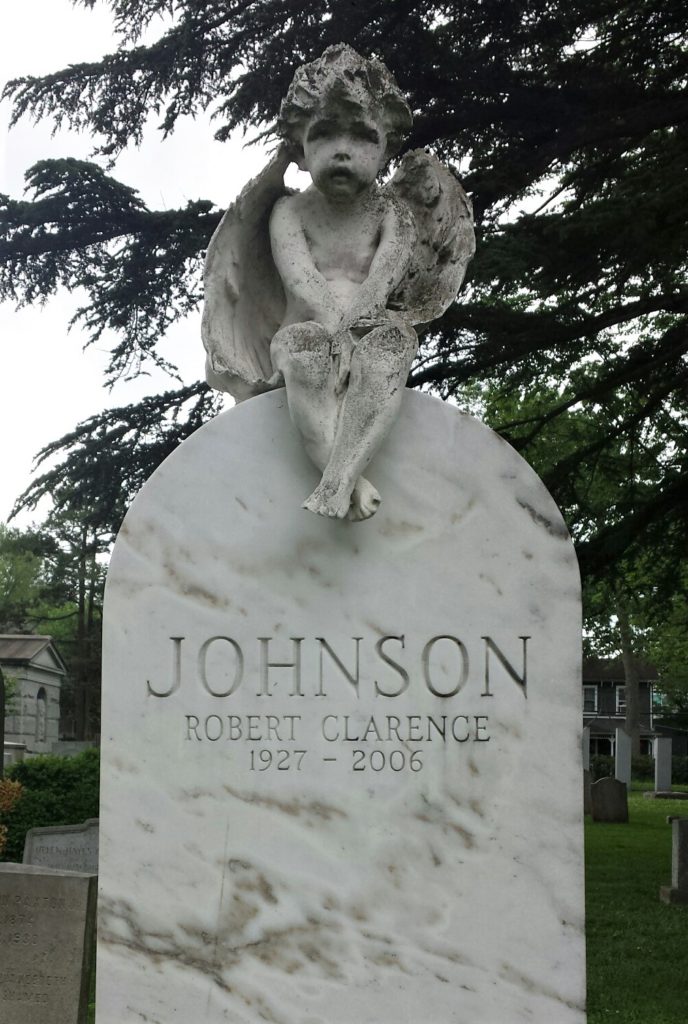 Here are a few of the other notable gravestones at the Princeton cemetery. An online brochure has more information: https://nassauchurch.org/about/princetoncemetery/brochure-and-map/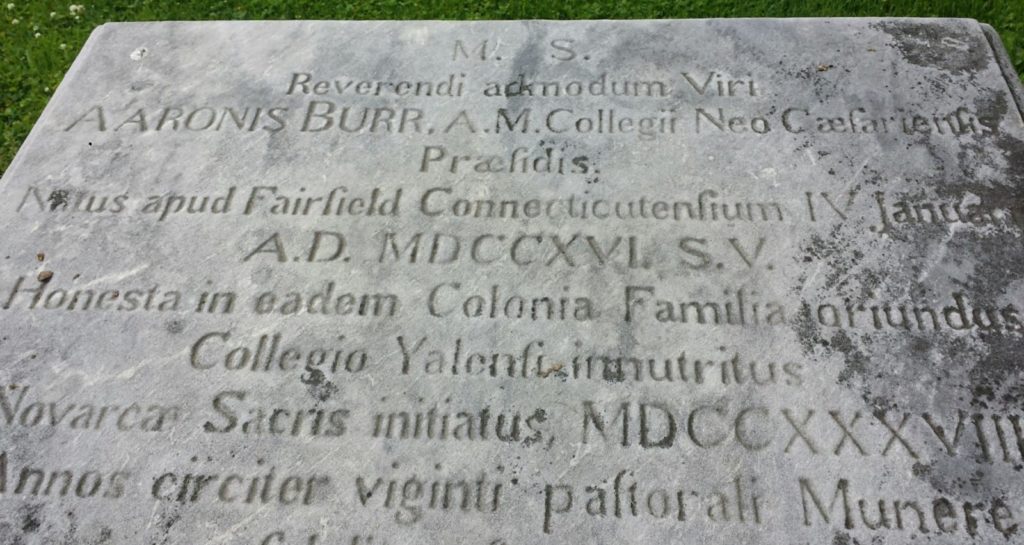 Both john Aaron Burr, Jr. (1756-1836), a colonel in the Army of the Revolution and vice president of the United States from 1801 to 1805; and his father Aaron Burr, Sr. (1716-1757), the second President of Princeton University (1748-1757) are buried in the Princeton cemetery. Burr Sr.'s grave is the oldest grave in the cemetery.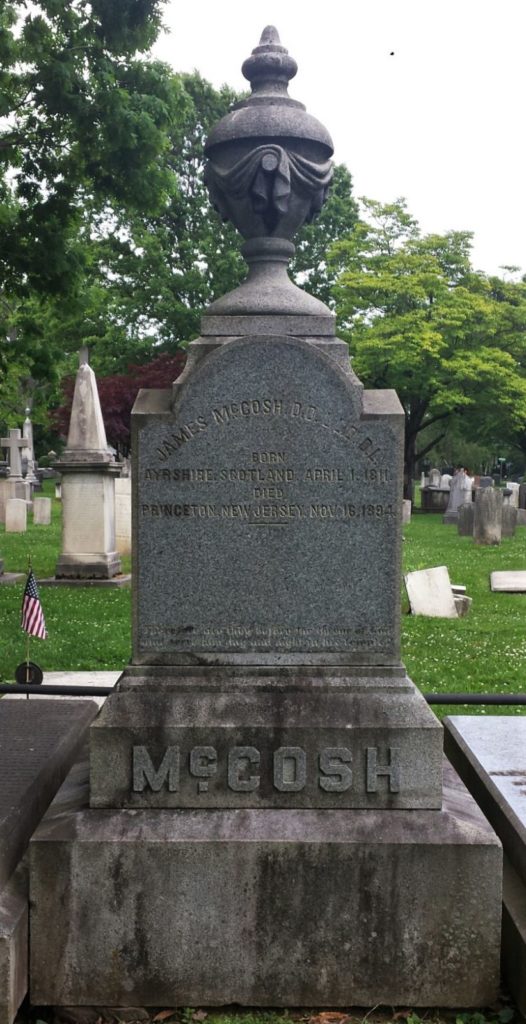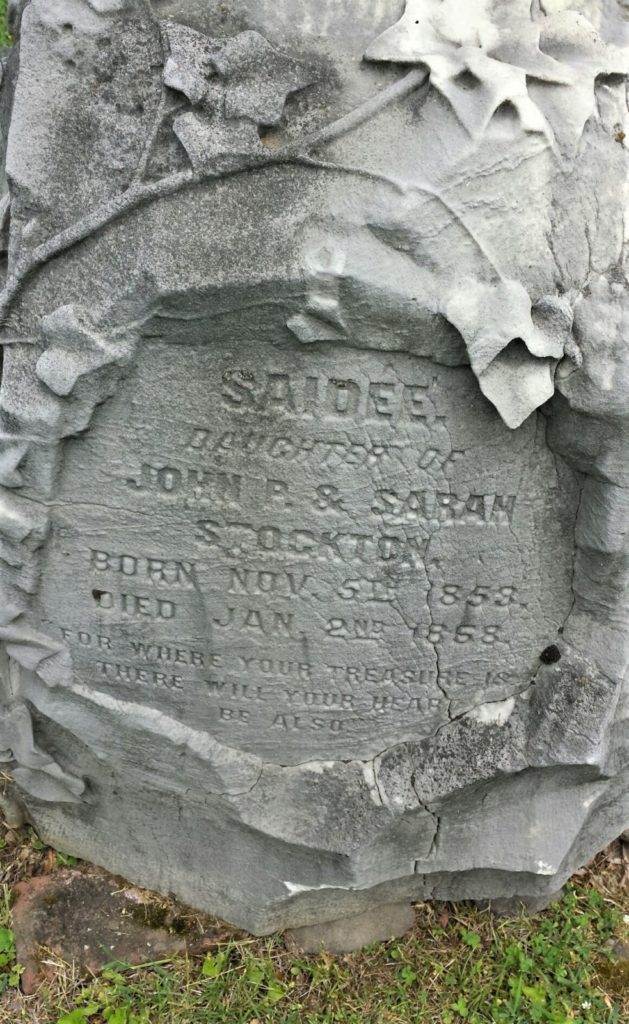 A large plot in the Princeton cemetery holds the graves of Richard Stockton Jr. (1764-1828), a lawyer and son of a signer of the Declaration of Independence. He was a Federalist statesman who served his native New Jersey nationally, first in the Senate (1796-1799) and then in the House of Representatives (1813-1815). Nearby is Robert Field Stockton (1795-1866), son of Richard Stockton, Jr., who was a United States Senator (Democratic) from New Jersey (1851-1853). He was also president of the Delaware & Raritan Canal. Here is the grave of granddaughter Saidee.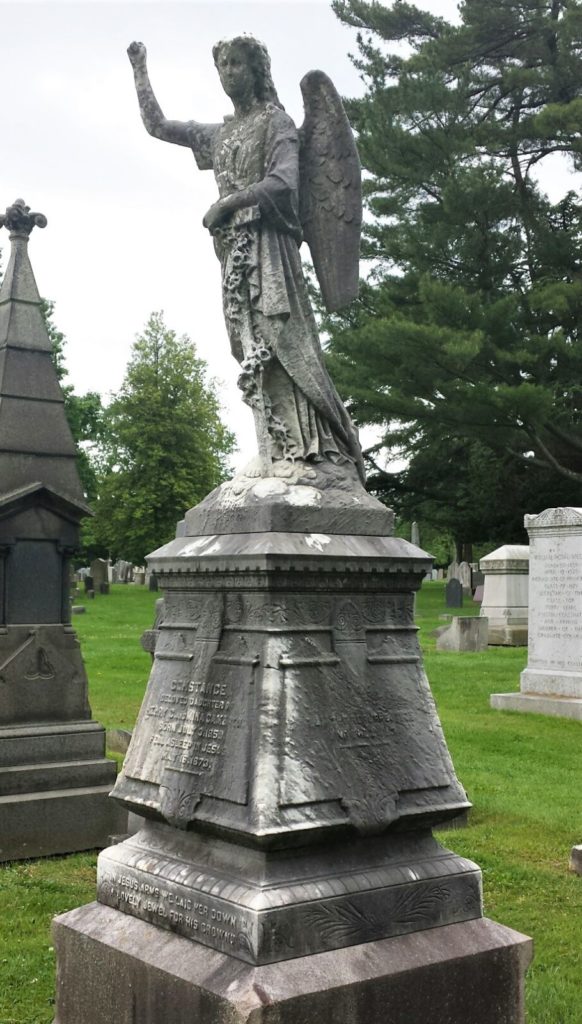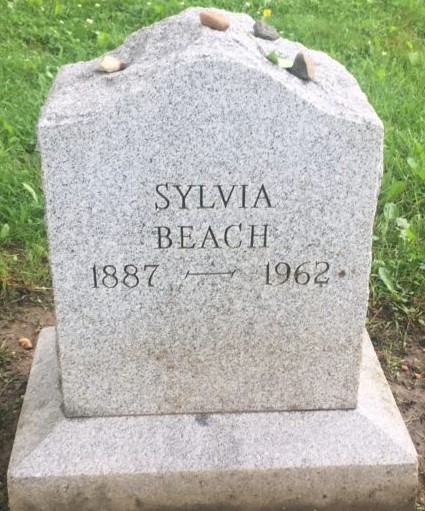 Sylvia Beach (1887-1962), whose father was pastor of the First Presbyterian Church, founded Shakespeare & Company, a Paris bookshop which became a focus for struggling expatriate writers. In 1922 she published James Joyce's Ulysses when others considered it obscene. At her death, a large collection of manuscripts, books, and other material came to Princeton University Library. https://library.princeton.edu/special-collections/collections/sylvia-beach-papers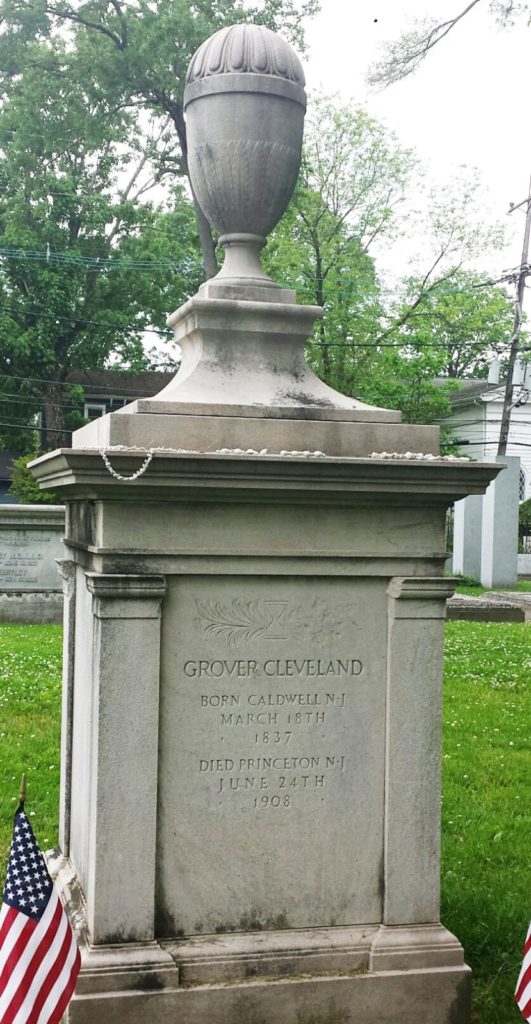 Grover Cleveland (1837-1908) was a New Jersey native and lawyer. He was the Mayor of Buffalo, Governor of New York, and elected President of the United States twice from 1885 to 1889 and from 1893 to 1897. He remains the only President of the United States to win the popular vote in three consecutive elections and serve two non-consecutive terms. His birthday (March 18) is celebrated annually at the Princeton Cemetery with a short eulogy and wreath-laying ceremony.
"Cleveland's introduction to Princeton came during his second presidency when he spoke at the University's 1896 sesquicentennial celebration. So enamored with Princeton were the Clevelands that in 1897 Grover and wife Frances Folsom purchased a mansion on Hodge Road, dubbing the estate "Westland." As a resident of Princeton the ex-president became deeply involved in University affairs and was a staple on campus, lecturing once or twice a year and taking part in annual Commencement ceremonies. He was elected a trustee in 1901 and until his death seven years later was one of the Board's most visible members, contributing vocally to the tumultuous debate on the graduate school and acting as chairman of the trustees committee on that topic (Cleveland sided with Dean Andrew Fleming West's plan)".–https://findingaids.princeton.edu/collections/AC348#description.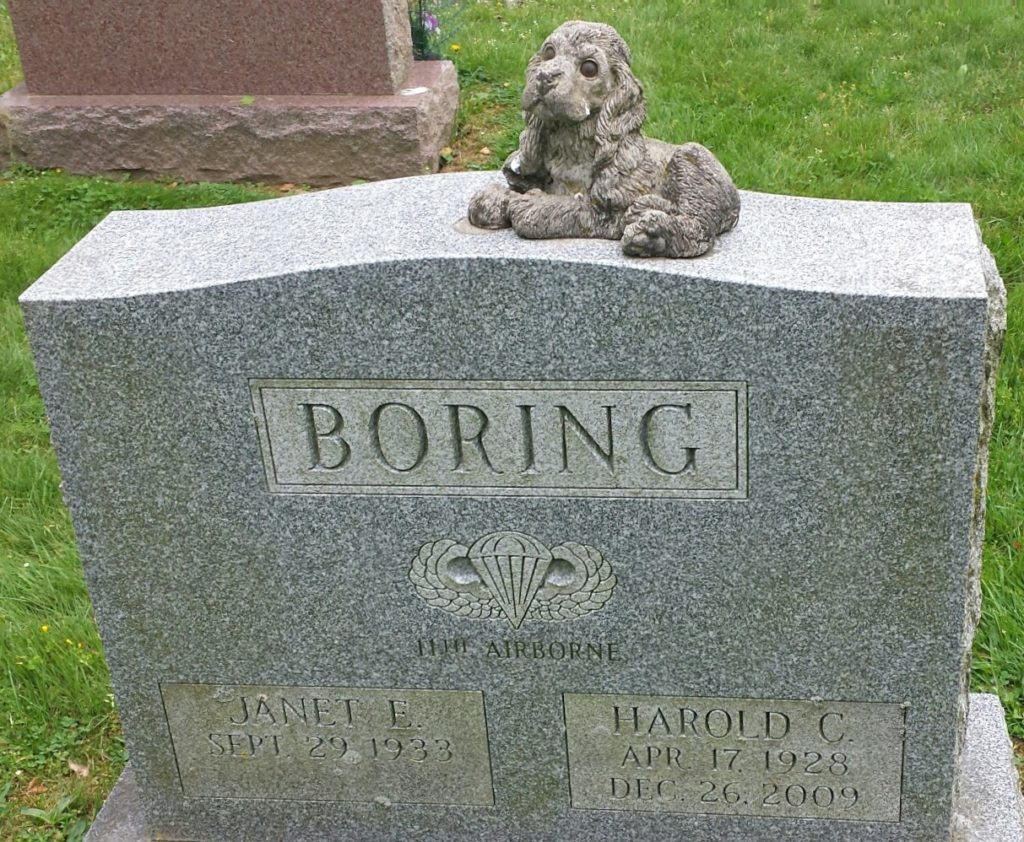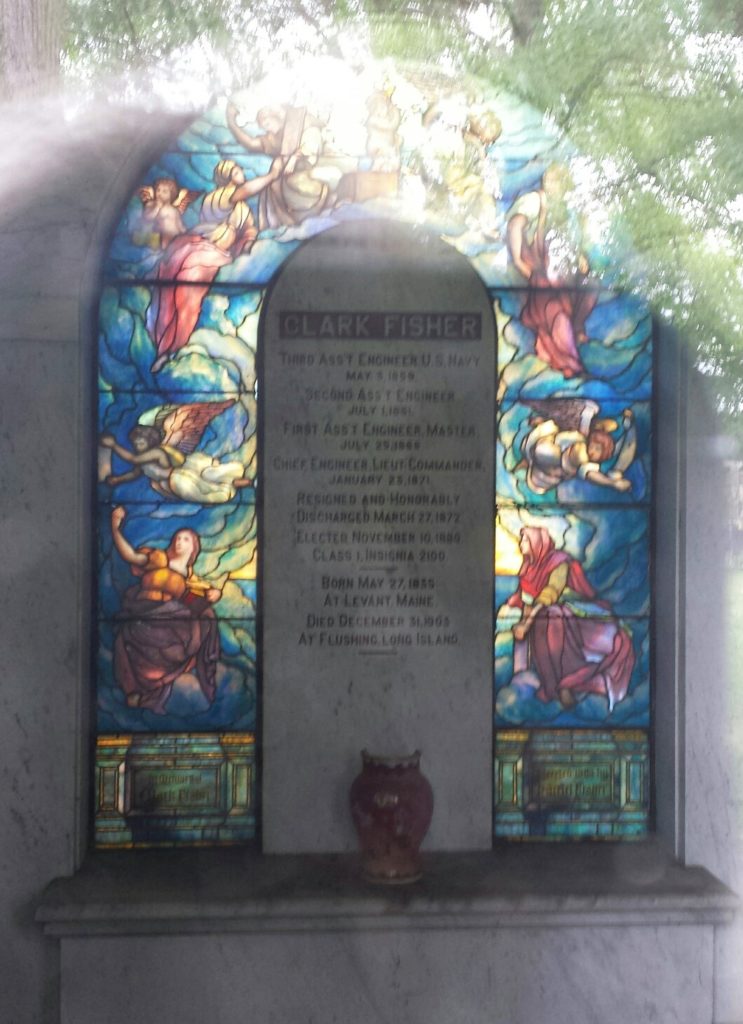 Clark Fisher (1835-1903), founded the Eagle Steel Works (later named Fisher & Norris Anvil Works) in Trenton, New Jersey. His wife Harriet White Fisher Andrew (1861-1939) was known for being the first woman to circle the globe in a automobile. After her husband's death, she took over the management of Eagle Steel Works and was the only woman member of the National Association of Manufacturers.