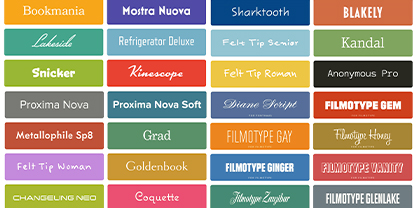 The following is a selected list of notable female type designers who might have been considered for the typographic exhibition at the Grolier Club, New York City. It has been compiled from many sources including:
https://www.printmag.com/post/10-wildly-talented-female-type-designers10 Brilliant Female Creatives …Women of Words by Rebecca Bedrossian
https://www.cphc.org.uk/the-typographic-hub-affiliate The Typographic Hub
https://femme-type.com Femmetype
https://www.printmag.com/post/10-wildly-talented-female-type-designers10 Women Type Designers by Shelley Gruendler
https://typequality.com/ A platform for discovering and sharing typefaces designed by women
https://fontsinuse.com/sets/5247/type-designs-by-women Type Designs by Women, created by "Fonts In Use" staff
https://eyeondesign.aiga.org/that-type-of-women/Eye on Design
https://www.ideo.org/perspective/9-typefaces-designed-by-womxn Nine typefaces designed by women
https://bookshop.org/books/how-many-female-type-designers-do-you-know-i-know-many-and-talked-to-some/9789493148321
How Many Female Type Designers Do You Know?: I Know Many and Talked to Some! by Yulia Popova (Author, Editor), Gayaneh Bagdasaryan (Author), Veronika Burian (Author), Maria Doreuli (Author), Louise Fili (Author), Martina Flor (Author), Loraine Furter (Author), Jenna Gesse (Author), Golnar Kat Rahmani (Author), Indra Kupferschmid (Author), Briar Levit (Author), Zuzana Licko (Author), Ana Regidor (Author), Fiona Ross (Author), Carol Wahler (Author). Onomatopee Projects, 2021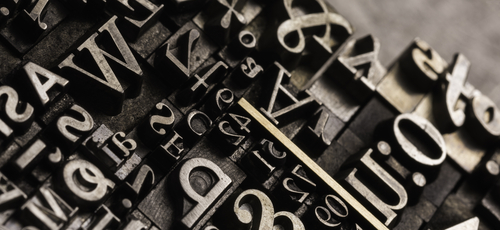 Get to know them:
Alice Savoie
Notable typefaces: Capucine, Fred Fredburger
Thanks to a teacher who passed on his love of letters, Lyon, France–based Alice Savoie found design at an early age. "There were very few institutions where you could learn typeface design back in the early 2000s," recalls Savoie. Lucky for her, she picked up the basics of calligraphy and type design in a two-year course at École Estienne in Paris. "This experience comforted me," Savoie says, "in the idea that typeface design might be the right path." And like many designers, she then moved to the United Kingdom to study in the master's type design program at the University of Reading. After graduating in 2006, Savoie joined Monotype, setting her career off to a solid start.
Jessica Hische
Notable typefaces: Tilda, Minot, Brioche, Snowflake, Buttermilk
Art meets type in the work of Jessica Hische. She wears many hats—letterer, typographer, illustrator—and her output reflects this. From stamps, movie titles and books to branding and packaging, Hische blends fresh elements of fun and grace in her illustrative work. While Hische is best-known for her elegant lettering, she has also adapted it into a number of beautiful typefaces.
Ksenya Samarskaya
Samarskaya learned type design while working at Hoefler & Frere-Jones. While she hadn't expected to pursue type design, it fit well into her ideas regarding communication, culture, translation, and form. (Her typeface Wyeth is below.) Since starting her own studio, she has consulted with the world's top foundries on multi-script typography.
Laura Meseguer
Notable typefaces: Multi, Lalola, Cortada Dos
Meseguer calls Barcelona, Spain, home, so it should come as no wonder that shapes and forms move her. She is surrounded by them—in nature, architecture, design, painting, lettering and calligraphy. The city touts not only Basque and Catalan influences, sitting between the Mediterranean and Europe, but the surreal architecture of Antoni Gaudí.
Laura Worthington
Notable typefaces: Adorn, Charcuterie, Mandevilla
Worthington lives in the Pacific Northwest, which makes one wonder if Seattle's short, dark winter days account for her prolific output. She's been on a roll since she released her first typeface in 2010. Worthington's interest in calligraphy started early, while learning penmanship at age 9 in school. Like many of her peers, she found typography through design. "My father encouraged me to pursue graphic design, a career I engaged in from 1997 till late 2010. During that time, I kept looking for more opportunities."
Liron Lavi Turkenich
Notable typefaces: Makeda, Aravrit, Lefty
"I get angry, I smile to myself, I get sad, I get energized," says designer Liron Lavi Turkenich, referring to the multilingual signage in her native Israel. Every sign features three scripts—Hebrew, Arabic and English—some with typefaces chosen without care or respect; some with slightly different translations; others with too small or cramped scripts; while some are painted with a single brush for all scripts. Those signs are a huge source of inspiration and, she says, "such an important visual of our urban space. They say a lot about it."
Luisa Baeta
Notable typefaces: Bligh, Arlecchino
Baeta has always been about evolution. After graduating with a degree in graphic design, she fell down the typographic rabbit hole. "I got this idea that if I learned to design type, I would gain a structural understanding of typography and would become a better graphic designer as a consequence," she says. And so this Brazilian-born designer entered the University of Reading, which resulted in a master's degree in type design. Upon completion, the perpetual student felt that there was still more to learn.
Lynne Yun
Notable typefaces: Constant, Ampersandist
Spend a little time with Lynne Yun, and you cannot help but be taken by her thoughtful, curious nature. "I often ponder the role of calligraphy in design, both in terms of its historical significance and its practical applications in modern-day design," says Yun. "It used to be that calligraphy, lettering, type design and typography were practiced by a similar group of people. Somehow they split apart over the years, but the time is ripe for them to converge again. They are all branches of letterform design."
Marina Chaccur
Chaccur earned a graphic design degree in Brazil, then moved to England for a master's degree in the field. After working as a designer, design instructor, hand letterer, and letterpress printer, she realized that she wanted more and travelled to the Netherlands for the Type and Media MA at the Koninklijke Academie van Beeldende Kunsten (KABK).
Nadine Chahine
Notable typefaces: Frutiger Arabic, Neue Helvetica Arabic, Univers Next Arabic
Lebanese designer Dr. Nadine Chahine cites her studies with Samir Sayegh, a calligrapher teaching Arabic Typography at the American University of Beirut, as the catalyst for her interest in type design. "The beauty of the shapes, coupled with the desperate need for well-designed Arabic typefaces, got me hooked very quickly," says Chahine.
Nicole Dotin
Dotin was a graphic designer before she transitioned into typography. Once she completed the Type Design Master's program at the University of Reading, she became a type designer at Process Type Foundry. She says that the intrinsic nature of the method of type designing drew her to the profession; the independence afforded by type design is an added bonus.
Nina Stössinger
Notable typefaces: FF Ernestine, Nordvest, Sélavy
Swiss-born Nina Stössinger found type while studying graphic design in Germany. One thing led to another, and she enrolled in the postgraduate TypeMedia Program at the Royal Academy of Art in The Hague, Netherlands.
Sara Soskolne
Soskolne has one of the most coveted type design jobs in the world: Senior Type Designer at Hoefler & Co. She has collaborated on some of the most popular typefaces of the past decade, including Gotham, Tungsten, and Sentinel.
Pooja Saxena
Saxena created her early type designs while earning a Communication Design degree in Delhi, India. (She describes the work as naïve, but I find it energetic.) Because she knew she wanted more for her letterforms, she earned a Master's Degree in Type Design at the University of Reading and followed it with a typographic internship at Apple, where she learned about large-scale projects as well as collaborative type design teams.
Veronika Burian
Notable typefaces: Abril, Adelle, Bree
Who would have thought that a Prague-born product designer living in Milan would fall hard for type? Well, that's exactly what happened to Veronika Burian. And all it took was a fellow designer teaching her how to draw in FontLab. "It was like falling in love," recalls Burian. "I was already disillusioned with product design, and I wanted to change careers. So I started looking into the possibility of doing a [master's] in graphic design." After a bit of research, she found the type design program at University of Reading, visited the campus, spoke to professor Gerry Leonidas, and had discovered her path.
Victoria Rushton
Rushton was an Illustration major in college until she took a graphic design class. There, she discovered that type design was the best direction for her. While in school, she began working on the typeface that would become Marcia. When she encounters Marcia now, she sees the bad ideas, redraws, and subsequent fixes along with the resulting learning, practice, and success.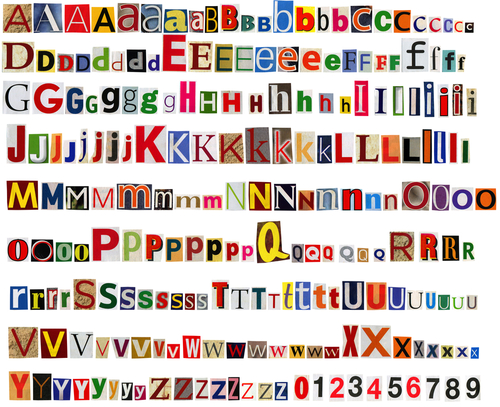 Also:
Alessia Mazzarella
Alexandra Korolkova
Alice Tebaldi
Alisa Nowak
Amélie Bonet
Andrea Tinnes
Carol Twombly
Carolina Marando
Elena Albertoni
Elena Schneider
Erin McLaughlin
Francesca Bolognini,
Glenda de Guzman
Gudrun Zapf von Hesse
Jane Patterson
Joana Correia
Jungmyung Lee
Justyna Sokolowska
Karolina Lach
Kris Holmes
Liya Ophir
Martina Flor
Medeina Musteikyte
Milena Brandao
Nadia Knechtle
Nicole Dotin
Nicole Fally
Nicolien van der Keur
Pria Ravichandran
Sibylle Hagmann
Sofie Beier
Stefanie Preis
Susan Kare
Trine Rask
Vanessa Farano
Vera Evstafieva
Zuzana Licko

Simon Beattie adds the following: Margaret Calvert. She designed all the UK road signs, as well as the lettering for British Rail (which is also used on the UK Government website, gov.uk). Hers is surely among the most-seen lettering/design work in the country, and yet most people probably haven't heard of her. https://en.wikipedia.org/wiki/Margaret_Calvert
https://designmuseum.org/exhibitions/margaret-calvert-woman-at-work​https://my.matterport.com/show/?ref=em&m=Lz47nCpTeLS
https://designmuseum.org/exhibitions/margaret-calvert-woman-at-work-the-virtual-experience