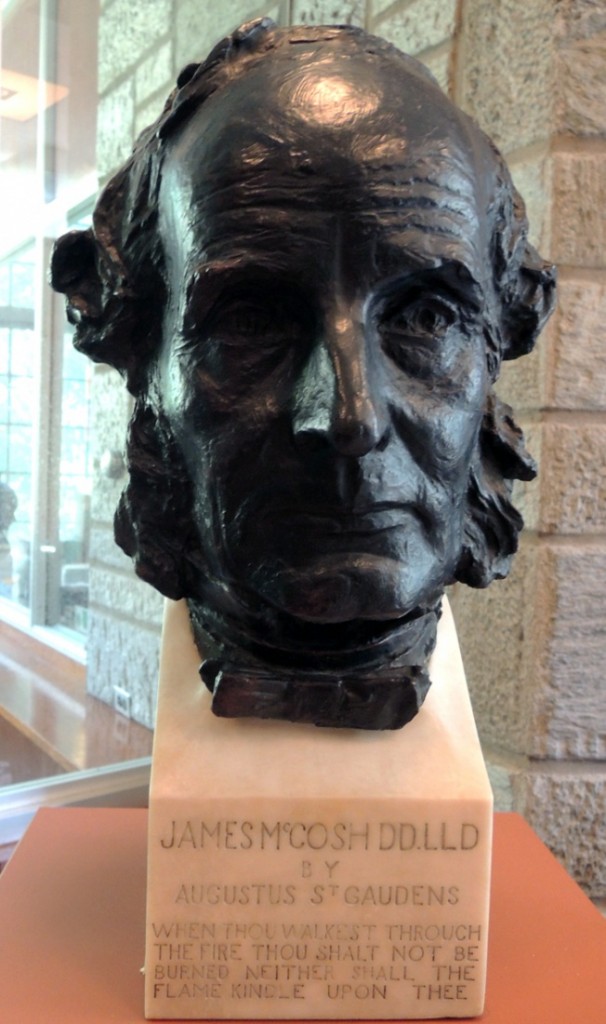 There was a leak recently in Rare Books and Special Collections. Unfortunately, the water chose to come down directly on Augustus Saint-Gaudens' 1889 bust of James McCosh, the eleventh president of Princeton University. The bronze was not damaged in any way, as confirmed by our excellent sculpture conservator John Scott.
While examining the back of McCosh's head, Scott noticed that there was an indentation for the brace that holds it in place and inside the head were two tiny pieces of paper. With thanks to our reference librarian, Gabriel Swift, for his investigative probing and to Charles Greene for his flash light, we were able to remove the material.
Here's what we found.