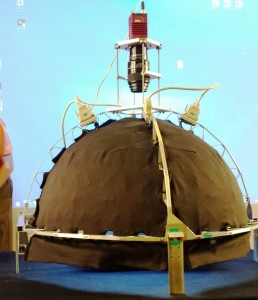 At the New Bownde pre–conference workshop today, we were introduced to the features of omnimulti–directional lighting (mini–dome) for digitizing bindings and other relief surfaces. Thanks to the hospitality of the Folger Shakespeare Library and Andrew W. Mellon Curator of Rare Books Dr. Goran Proot, a group of bibliophiles met in Washington D.C. for this unique demonstration.
Dr. Lieve Watteeuw (Illuminare, Centre for the Study of Medieval Arts, KU Leuven, Belgium) and Dr. Hendrik Hameeuw (Ancient Near Eastern Studies, KU Leuven, Belgium) presented the innovative digital imaging tool and led a discussion of possible future uses. 260 images are made lit from 260 different angles, combined to make a 80-100 mg file uncovering amazing visual information.
A blog about their research and some of the images they have been able to capture, can be found here: http://portablelightdome.wordpress.com/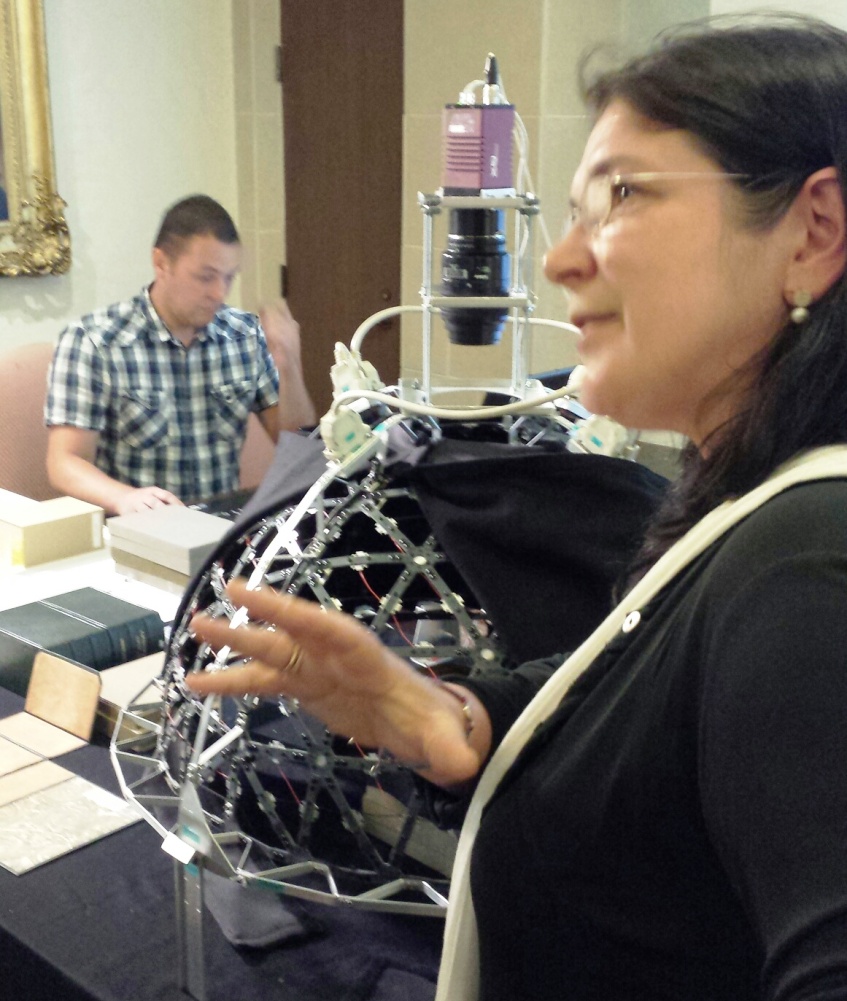 Their web viewer is freely available at this address: http://www.minidome.be/v01/viewer.php
Note, this viewer only works with Mozilla FireFox, and NOT with Internet Explorer. We are told some of the files we saw today will be available here soon: perswww.kuleuven.be/~u0045269/PLD/Folger. These are large files and downloading may take a little while.