Hamilton51(3) not later than 1810; Hamilton51(1) not later than 1769; Hamilton51(2) 1735-1769?
Princeton is fortunate to own three early American illustrated editions of The Prodigal Daughter, thanks to collector and donor Sinclair Hamilton. In the introduction to Early American Book Illustrators and Wood Engravers, Hamilton writes,
Thomas Fleet of Boston and, after him, his sons, Thomas Fleet, Jr. and John Fleet… owned several Negroes, one of whom was an ingenious man who cut on wooden blocks the pictures which Fleet published. Two sons of this ingenious Negro, named Pompey and Cesar, were also employed at the printing office. We find some editions of that well-known chapbook "The Prodigal Daughter" issued from the Heart and Crown certainly not later than 1769 with a woodcut bearing the initials "P.F." and it is possible that this is the work of Pompey Fleet, or perhaps the work of that ingenious Negro himself, Pompey's father, who may have borne a similar name.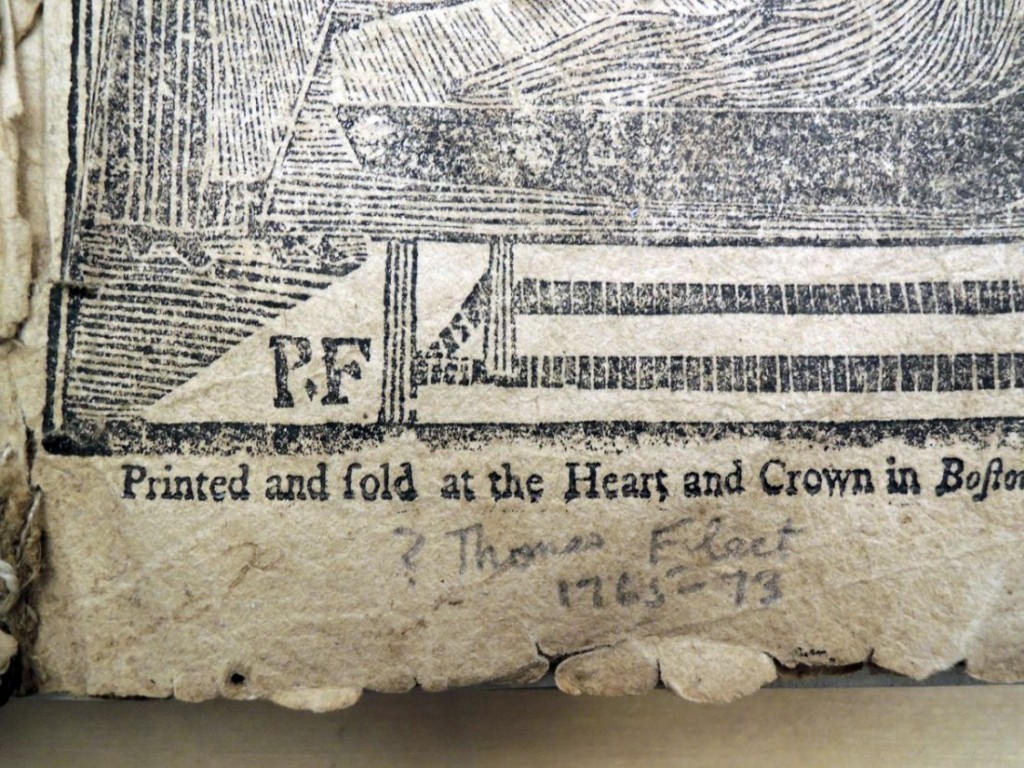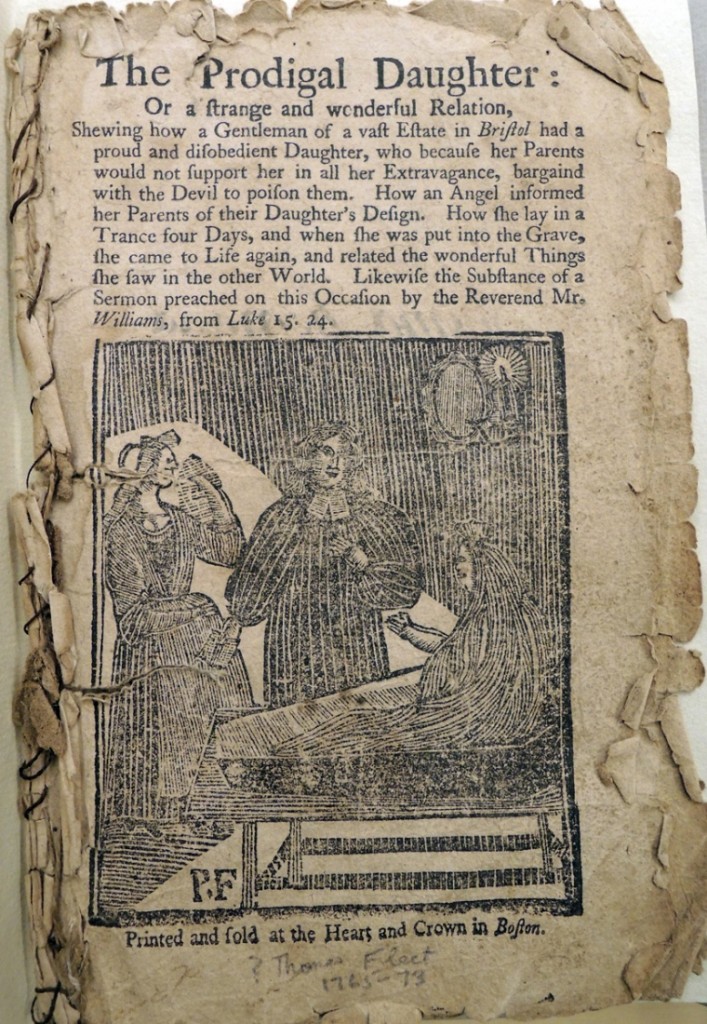 The Prodigal Daughter; or a strange and wonderful Relation, Shewing how a Gentleman of a vast Estate in Bristol, had a proud and disobedient Daughter, who, because her Parents would not support her in all her Extravagance, bargained with the Devil to poison them. -How an Angel informed her parents of her Design.-How she lay in a trance four Days; and when she was put in the Grave, she came to Life again, and related the wonderful Things she saw in the other World. Likewise the Substance of a Sermon preach'd on this Occasion by the Rev. Mr. Williams, from Luke XV, 24. Sold at the Heart and Crown, in Cornhill, Boston. Graphic Arts Hamilton 51.1-3.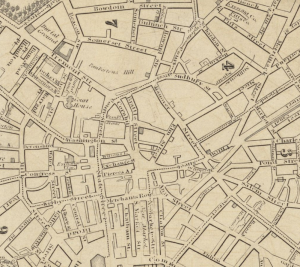 Thomas Fleet, Sr. had his printing and publishing house at the Heart and Crown, Cornhill, from 1731 to 1751 and thereafter Thomas Fleet, Jr. and John Fleet had their establishment at the Heart and Crown from 1757 to 1776. Cornhill ran from Water Street to Dock Square, laid out in 1708 as part of a winding road between Roxbury and Boston.
Evans lists an edition of The Prodigal Daughter with cuts, printed in Boston by T. Fleet in 1736, but locates no copy. Evans lists no other editions prior to 1770.