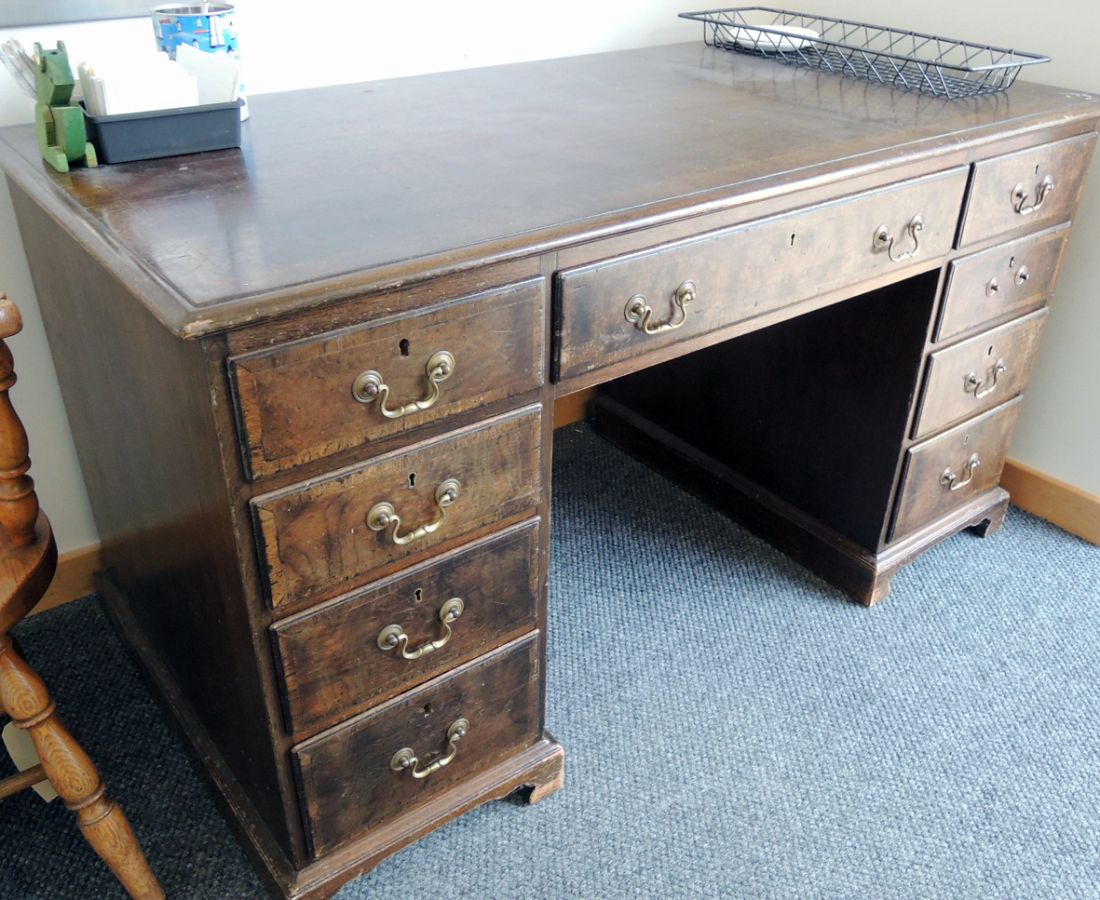 When is a desk more than just a desk? When it belonged to Morris Longstreth Parrish (1867-1944), Class of 1888, extraordinary collector of Victorian literature.
Assistant University Librarian Alexander Wainwright (1918-2000) wrote a wonderful essay about the man and his collection, which was bequeathed to Princeton in 1944 along with the library furniture from Mr. Parrish's home, Dormy House, in Pine Valley, New Jersey. http://libweb2.princeton.edu/rbsc2/libraryhistory/195-_ADW_on_Parrish.pdf
I learned today that over the years, several of the taller librarians at Firestone Library  complained that the desk was uncomfortable because it allowed for so little "leg room." After floating around from office to office, it ended up with our colleagues in the Mendel Museum Library. Happily, the desk came back to Firestone today and will reside in the new/temporary graphic arts collection space being organized behind the circulation desk.
I will let you know if I find a Lewis Carroll or an Anthony Trollope in the bottom drawer.