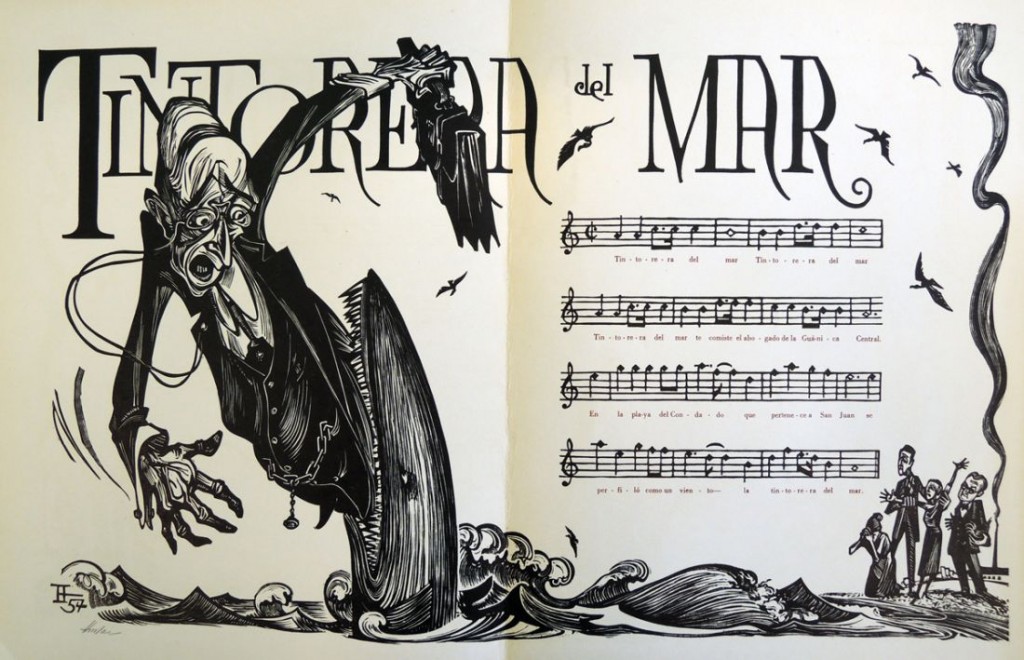 2013 is the centenary of the Puerto Rican artist Lorenzo Homar's birth. In his honor, Arcadio Díaz-Quiñones will bring his Latin American Studies Seminar: Islands, Literature and History in Latin America and the Caribbean to graphic arts and we will view some of Homar's wonderful prints, posters, and books. Here's one we already pulled.
Lorenzo Homar (1913-2004) and Rafael Tufiño (1922-2008), Plenas: 12 grabados de Lorenzo Homar y Rafael Tufiño. Introducción por Tomás Blanco; Diseño de Irene Delano; Dedicado a Manuel Jiménez (Canario), quien tanto hizo por dar a conocer la plena puertorriqueña y a todos los otros compositores y músicos que han cultivado este género- entre ellos Rafael Hernández, "Bum Bum", "Jarea", Augusto Cohén, Julio Alvarado, "Malango", "Tripope" y muchos otros (San Juan, P.R., Editorial Caribe, 1955). Copy 540 of 850. Graphic Arts Collection GAX Oversize NE585.H66 A4 1955q
Each signed print illustrates a Puerto Rican folk song, including the melody with Spanish words.