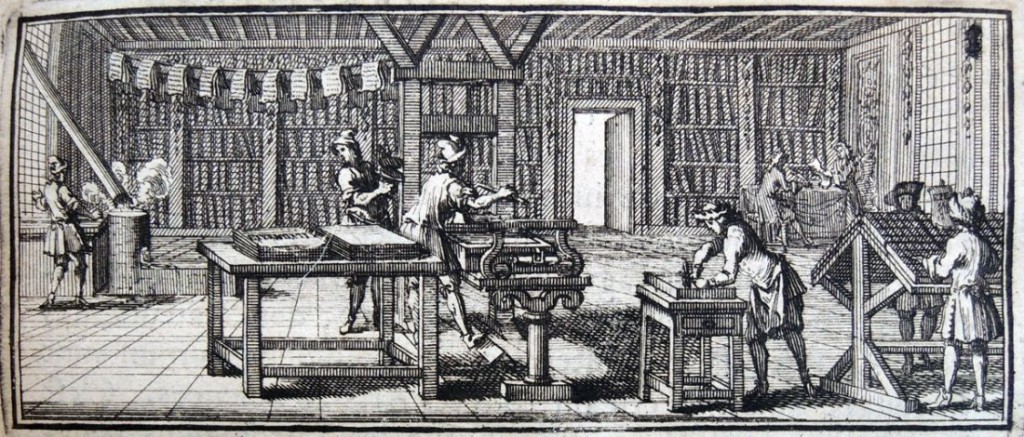 Jean de La Caille (1645-1723), Histoire de l'imprimerie et de la librairie, où l'on voit son origine & son progrés, jusqu'en 1689. Divse'e en deux livres [History of Printing and Bookselling, as seen from its origin and its progress until 1689. Divided into two books] (Paris: Chez J. de La Caille, 1689). Graphic Arts Collection (GAX) 2004-4184N. Gift of Junius S. Morgan, Class of 1888.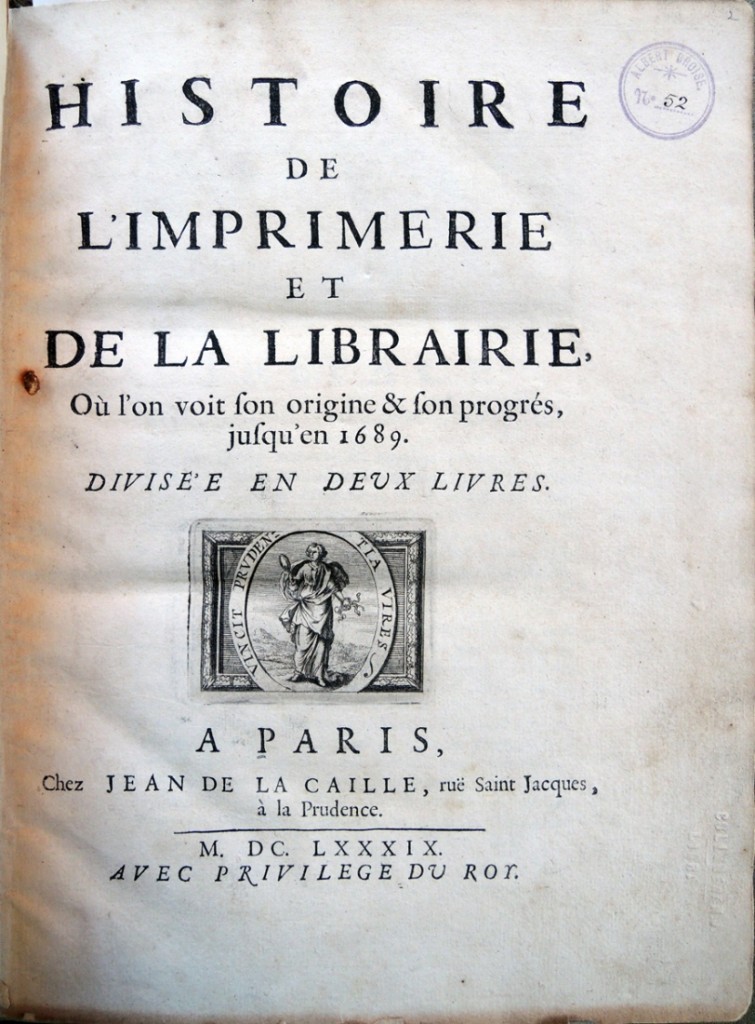 Like his father, Jean de La Caille was a Paris bookseller with a shop on Rue Jacob in fashionable St. Germain des Pres. In 1689, he wrote a history of printing and publishing, which included a biographical dictionary of all the Parisian printers and booksellers from 1469 to his own time.
In his preface, La Caille wrote,
"I know that the enterprise is beyond my power, but the zeal with which I am going to portray to posterity the great men to whom we owe the discovery and the progress of this beautiful art cannot be turned aside by fear of the criticism this history may receive…. If the ignorant regard printing without admiring it, this is because they see it without understanding it. …the human mind has never invented anything more blessed nor more useful. This truth is so universally recognized that there is no need of proof. Everyone knows that without this marvelous art the researches and works of the great men would have been useless to posterity."
–Translation by Henry Lewis Bullen in Inland Printer/American Lithographer 62 (November 1918): 194.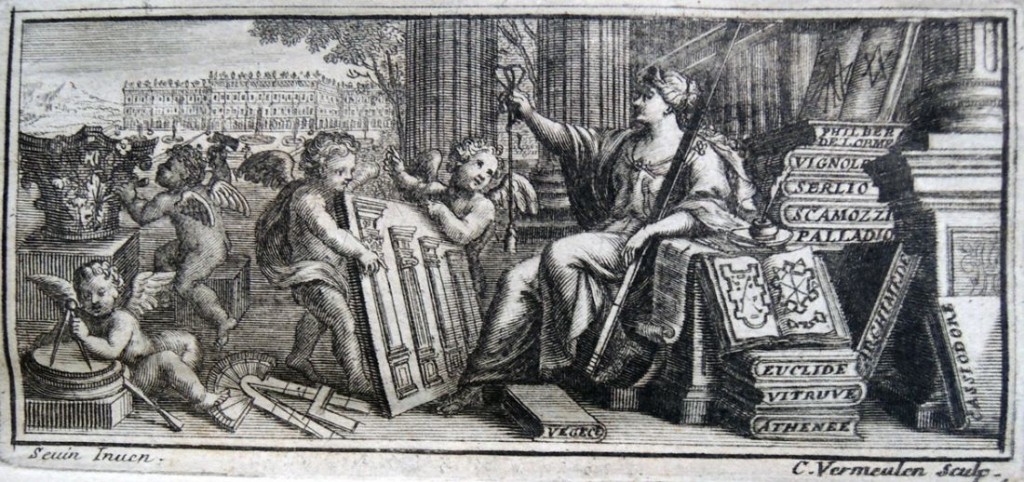 Princeton's copy was given by Junius Spencer Morgan, class of 1888 (1867–1932), nephew of J.P. Morgan. We know the young bibliophile donated the volume while still in his twenties, before 1896 when the name of the College of New Jersey was officially changed to Princeton University. The book was later rebound by Jamie Kamph at her Stonehouse Bindery in Lambertville, New Jersey.