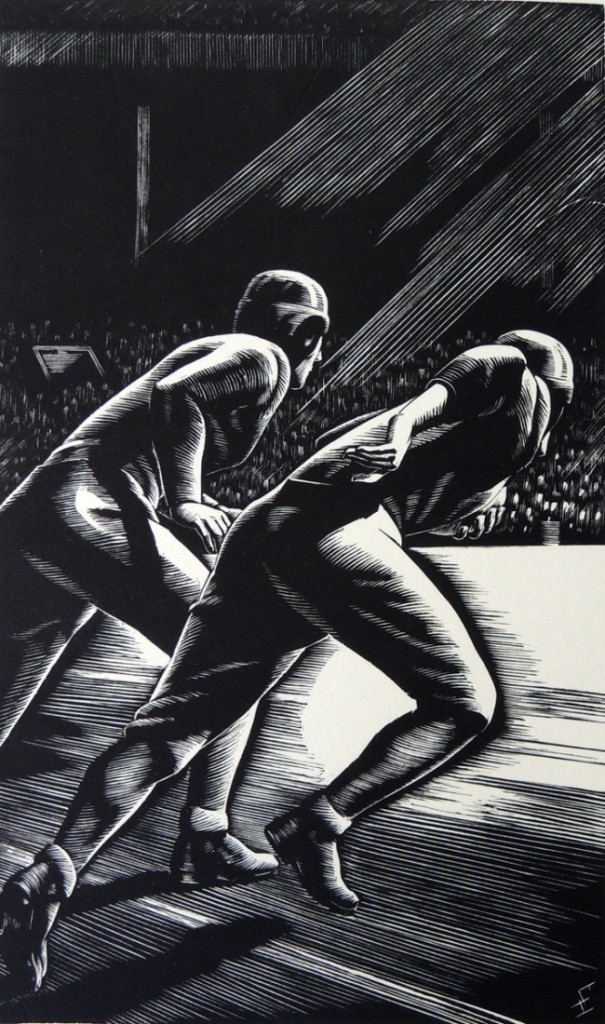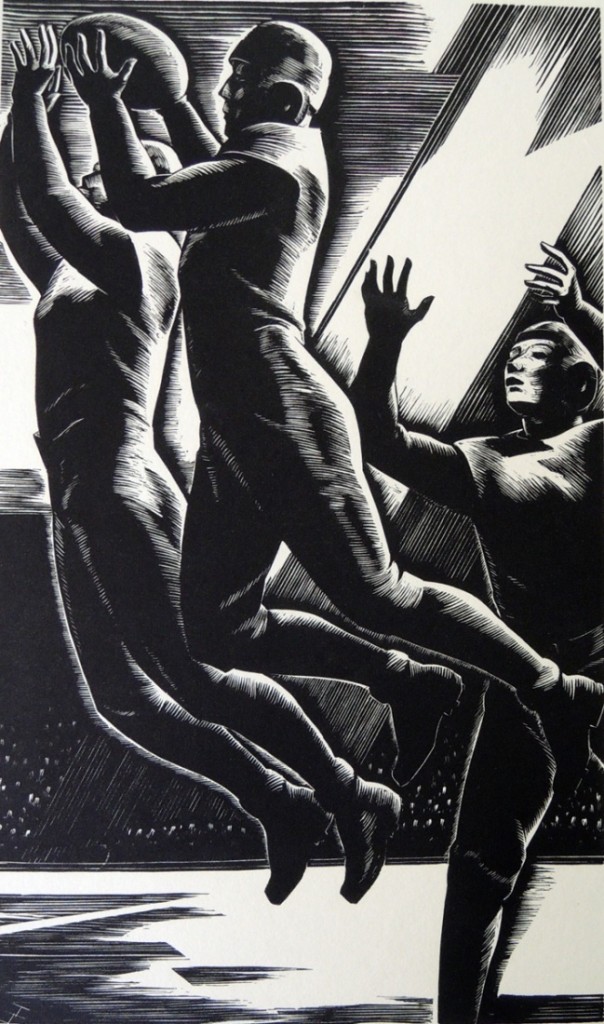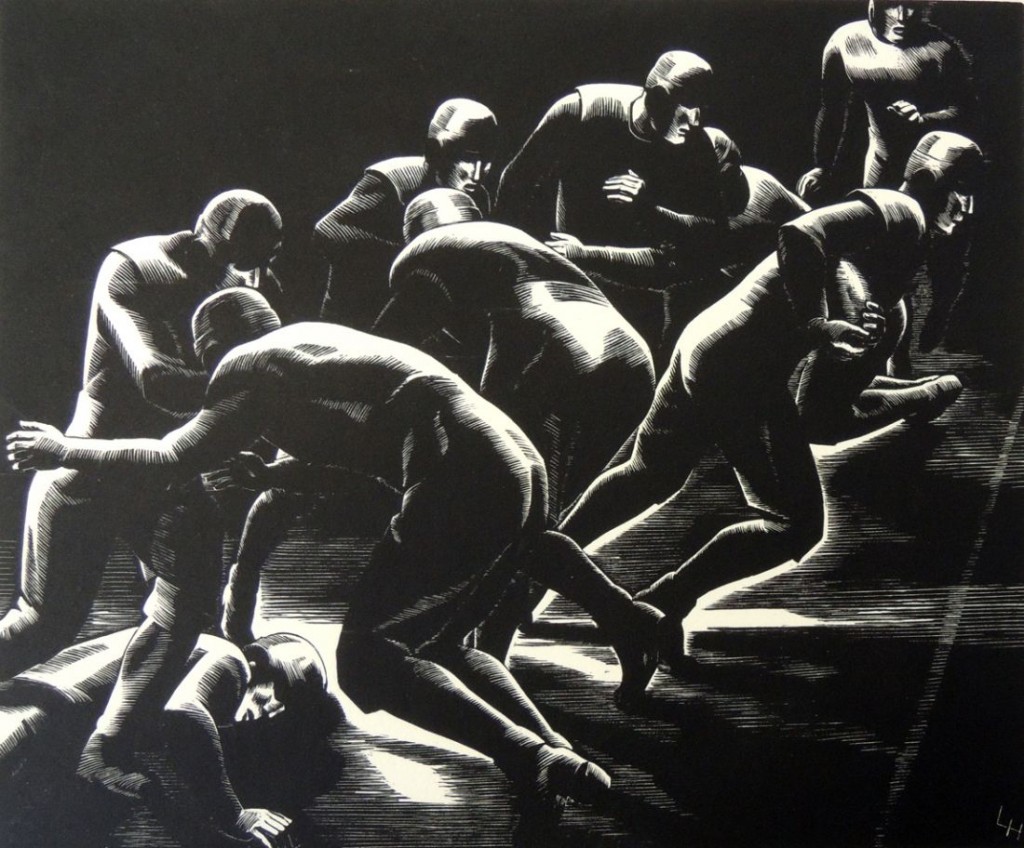 From 1912 to 1948, the Olympic Games included an international art competition, with medals in architecture, literature, music, painting, and sculpture. During the 1932 summer Olympic Games in Los Angeles, 511 male and 76 female artists entered the exhibition.
Louis Hechenbleikner (1893-1983) was born in Innsbruck, Austria, and emigrated to the United States in 1923, becoming a naturalized citizen six years later. Although sports was not a common theme in Hechenbleikner's work, he created five prints for the Olympic competition in 1932 including: The Tackle, Down the Field, Forward Pass, Through the Center, and Boxing Match. The Graphic Arts Collection has three of these five, presumably thanks to Hechenbleikner's good friend Elmer Adler.
Louis Hechenbleikner, (1893-1963), Untitled [The Tackle, 1932]. Woodcut, GA 2007.01420; Untitled [Down the Field, 1932], woodcut. GA 2007.01419; and Untitled [Forward Pass, 1932], woodcut. GA 2007.01421
Here are a few other football scenes by some other artists.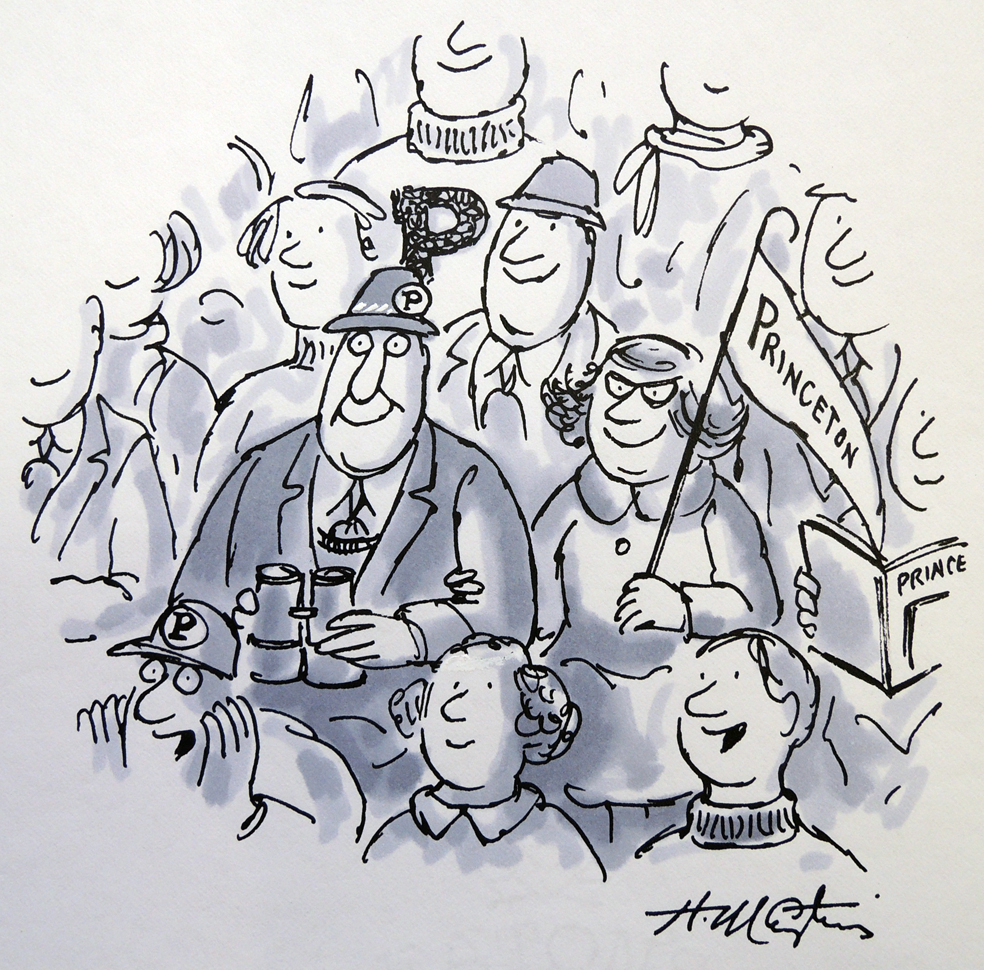 Henry Martin (born 1925), Untitled [Spectators at Princeton football game], no date.  Pen-and-wash drawing on paper. Graphic Arts Collection. Gift of Henry Martin, Class of 1948.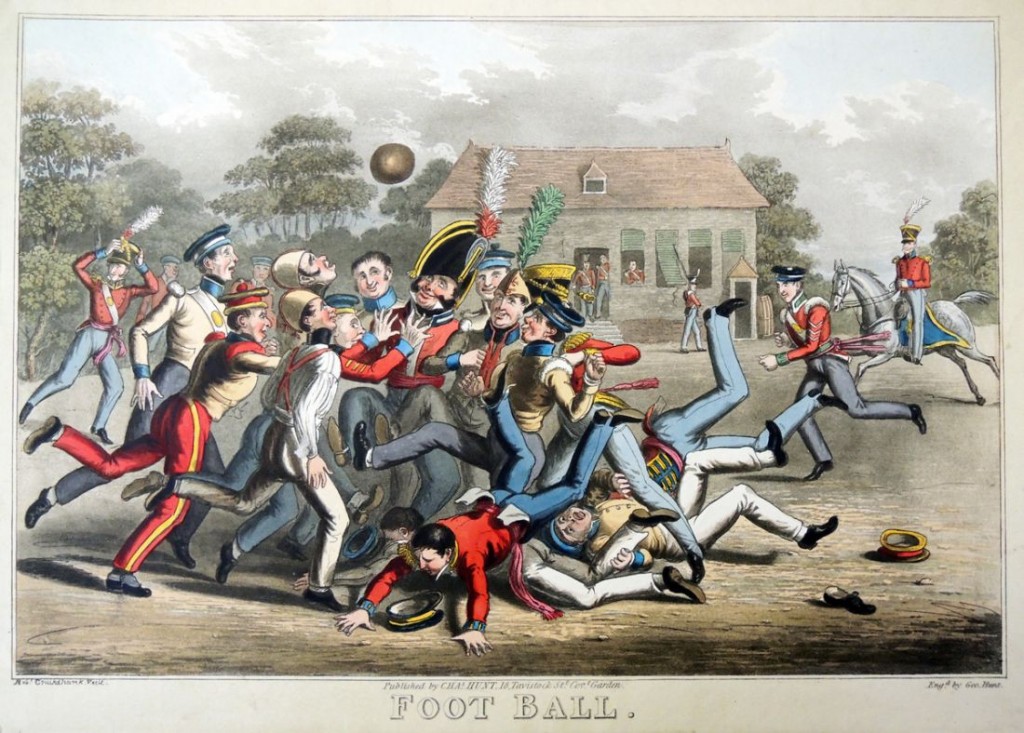 George Hunt (active 1820-1845) after a design by Robert Cruikshank (1789-1856), Foot ball, 1830. Engraving with hand coloring. Gift of Richard W. Meirs, Class of 1888. Graphic Arts Collection.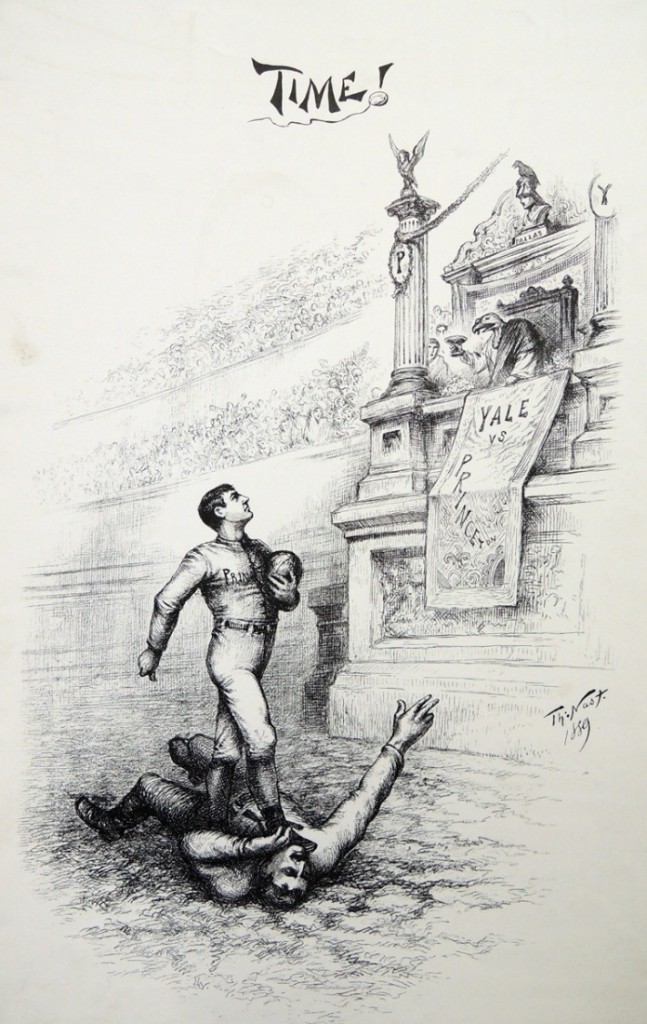 Thomas Nast (1840-1902), Time!: Yale vs. Princeton, 1889. Relief print. Graphic Arts, Thomas Nast Collection GA 2010.01149.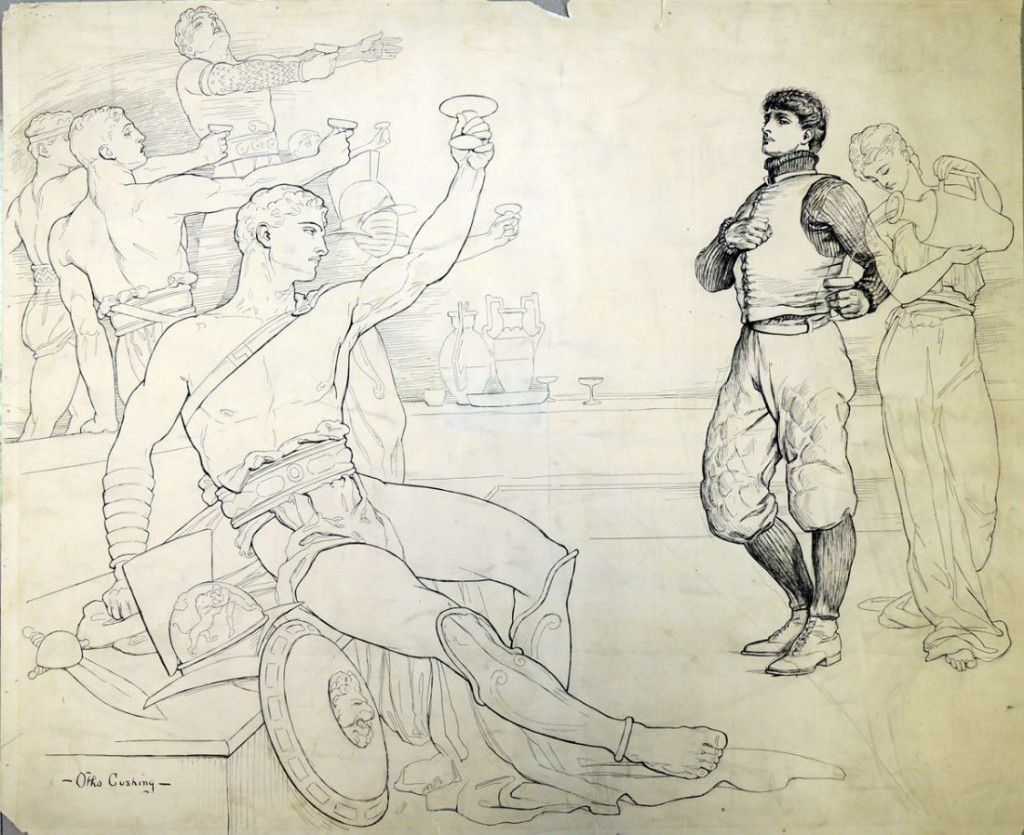 Otho Cushing (1871-1942), Untitled [Football player being toasted], no date [ca. 1910]. Pen drawing. Graphic Arts Collection GA 2006.02593.
The American artist Otho Cushing taught painting at M.I.T. in Cambridge, Massachusetts, before moving to Europe as the art editor for the European edition of the Herald-Tribune. Around 1906, Cushing joined the staff of Life magazine concentrating on caricatures with classical themes, using Greek gods and goddesses in many of his designs. The drawings in the Graphic Arts Collection are presumably for Life illustrations around this period. He left in 1917 to serve in the Army Air Corps.