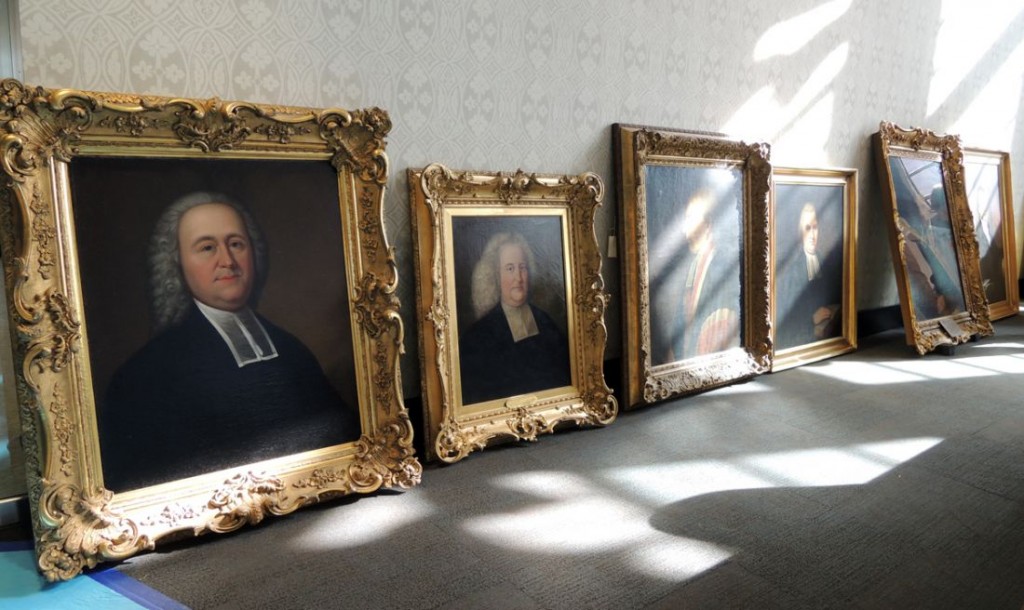 We started the day like this…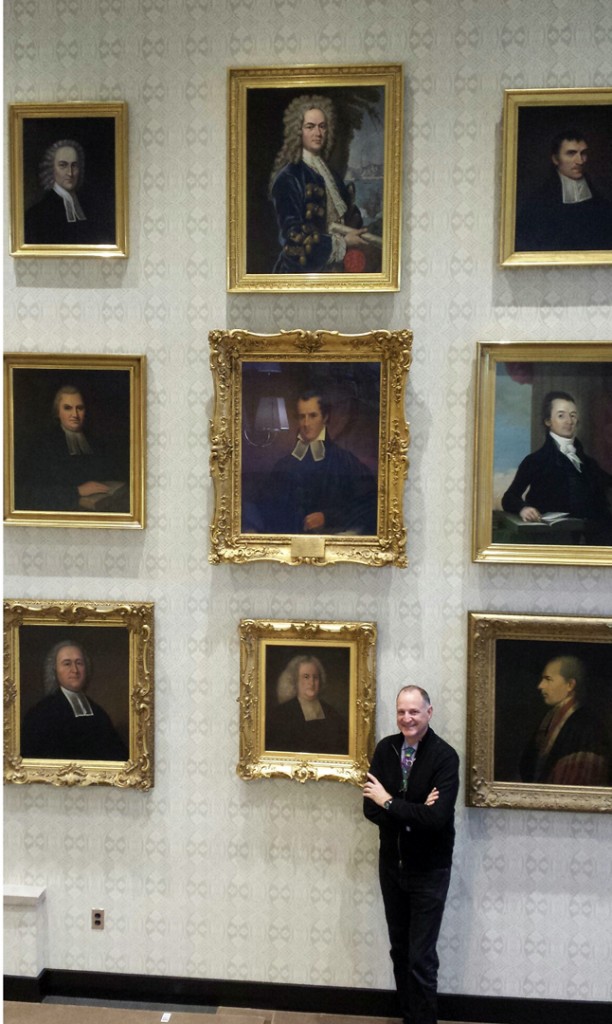 …and ended the day like this. Posing with nine iconic Princeton portraits is the architect Frederick Fisher, principal of Frederick Fisher and Partners of Los Angeles, who was hired to create inspiring, aesthetically beautiful spaces within Firestone Library. He certainly succeeded today.
More such spaces will be appearing throughout the week.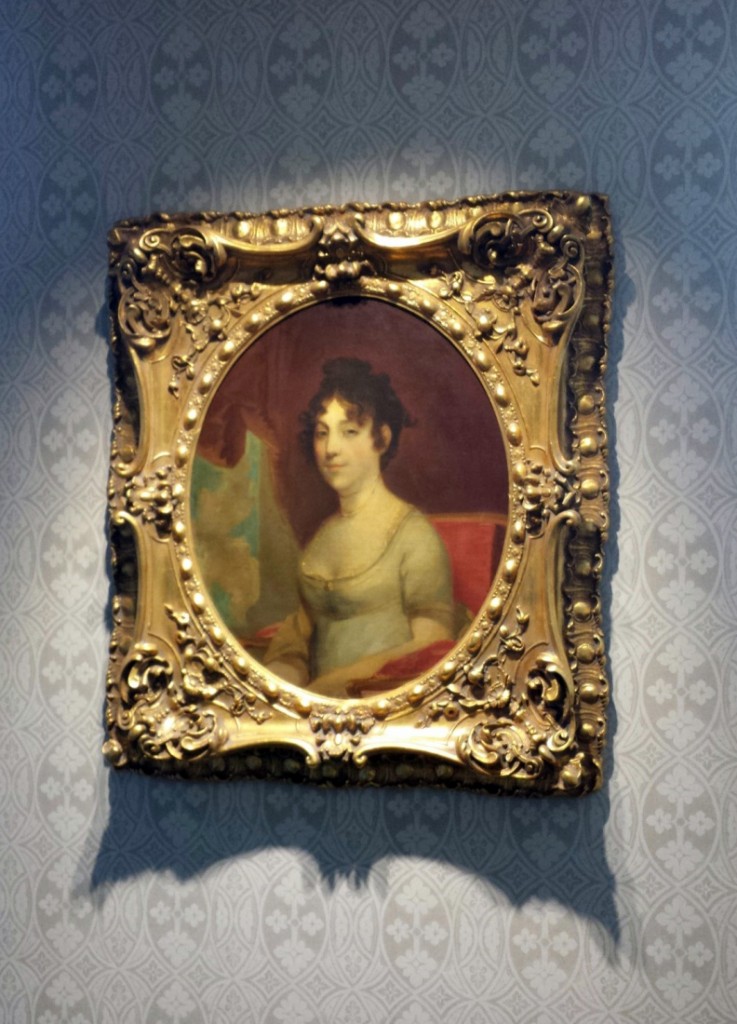 Dolly Madison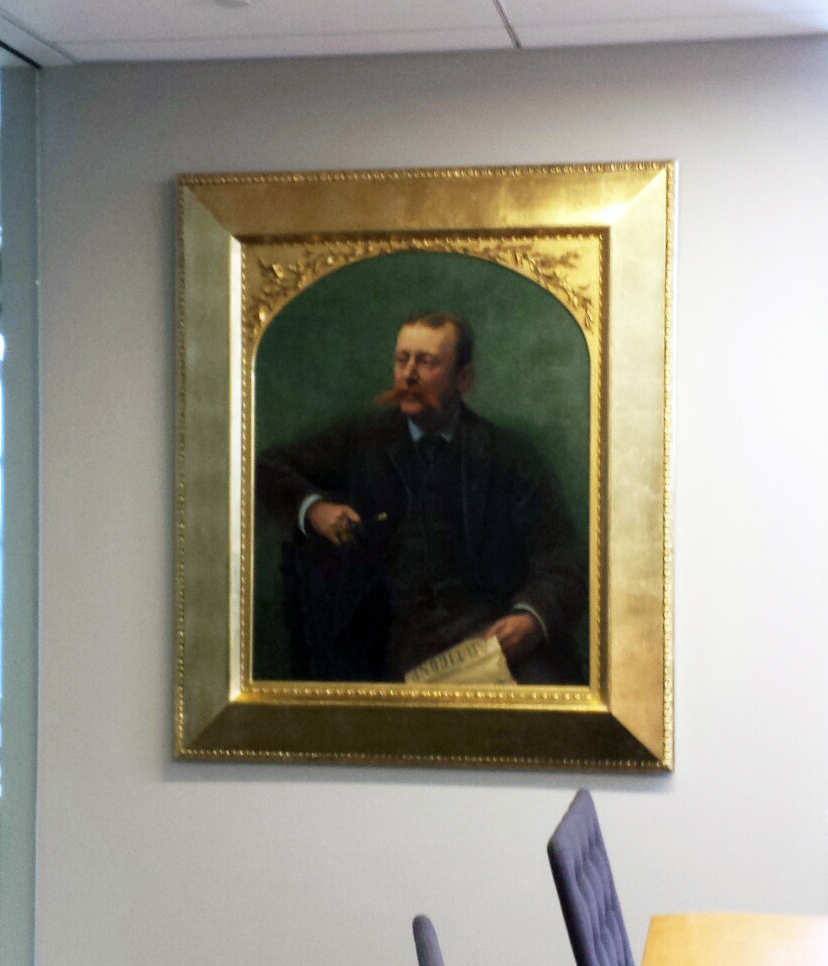 Laurence Hutton with a playbill for a production of Antigone (Sophocles)