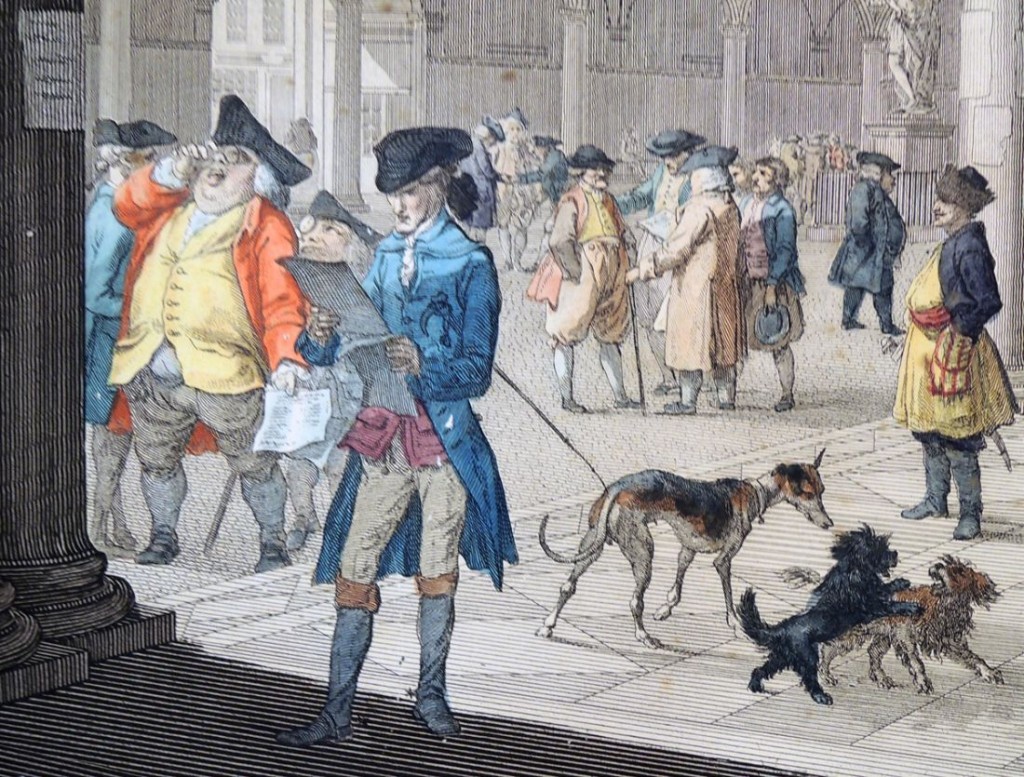 Detail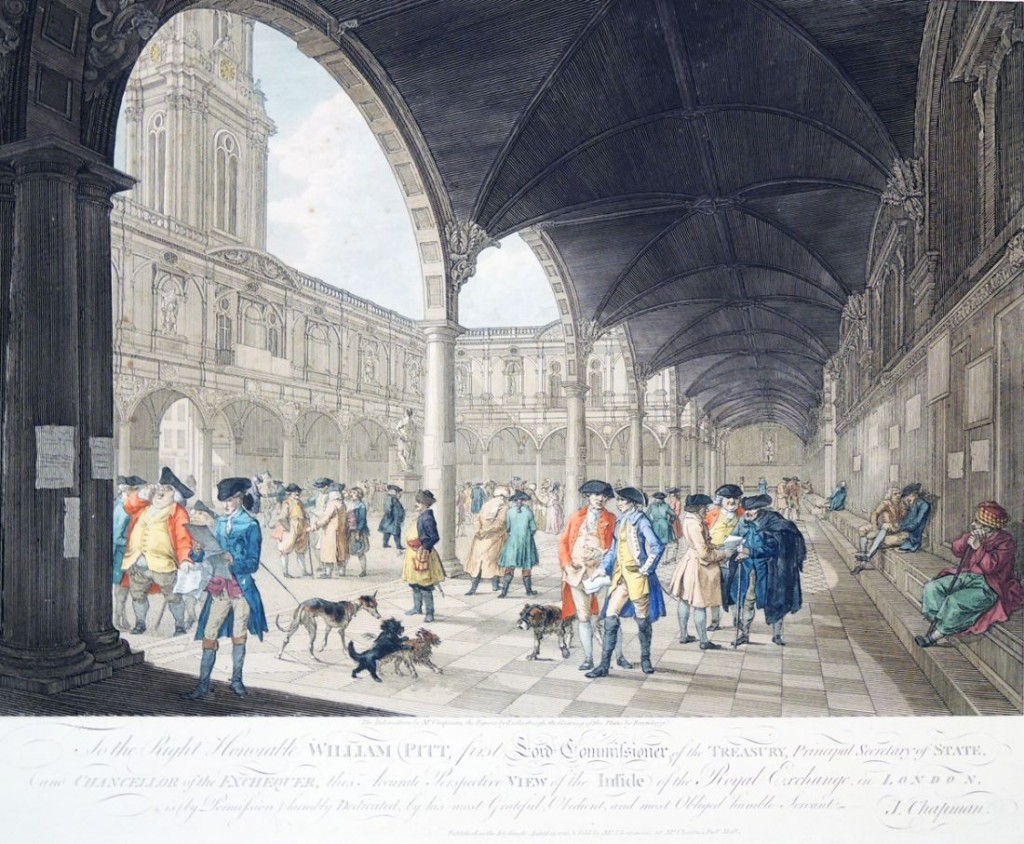 Francesco Bartolozzi (1727-1815), after Philip James de Loutherbourg (1740-1812) and John Chapman (active 1792-1823), View of the inside of the Royal Exchange in London, 1788. Etching and engraving with hand coloring. GC094 Italian Prints Collection. Gift of William Thorpe, Class of 1969.
In 1777, several drawings were made of the interior and exterior of the second Royal Exchange, built in 1674 by Edward Jarman after the Great Fire of 1666. The drawings were engraved by Francesco Bartolozzi and published on August 12, 1788 in both colored and uncolored versions. The Graphic Arts Collection has the interior scene with a tower rising above the arcade on the left.
We use the title View of the Inside of the Royal Exchange but the complete inscription reads: "To the Right Honorable William Pitt, first Lord Commissioner of the Treasury, principal secretary of state, and Chancellor of the Exchequer, this accurate perspective View of the inside of the Royal Exchange, in London, is by permission humbly dedicated, by his most Grateful, Obedient and most Obliged humble Servant."
Chapman and Loutherbourg worked together on this scene, with Chapman concentrating on the buildings and Loutherbourg on the pedestrian traffic. Unfortunately, this building was also destroyed by a fire in 1838 and rebuilt for a third time, opening in 1844.