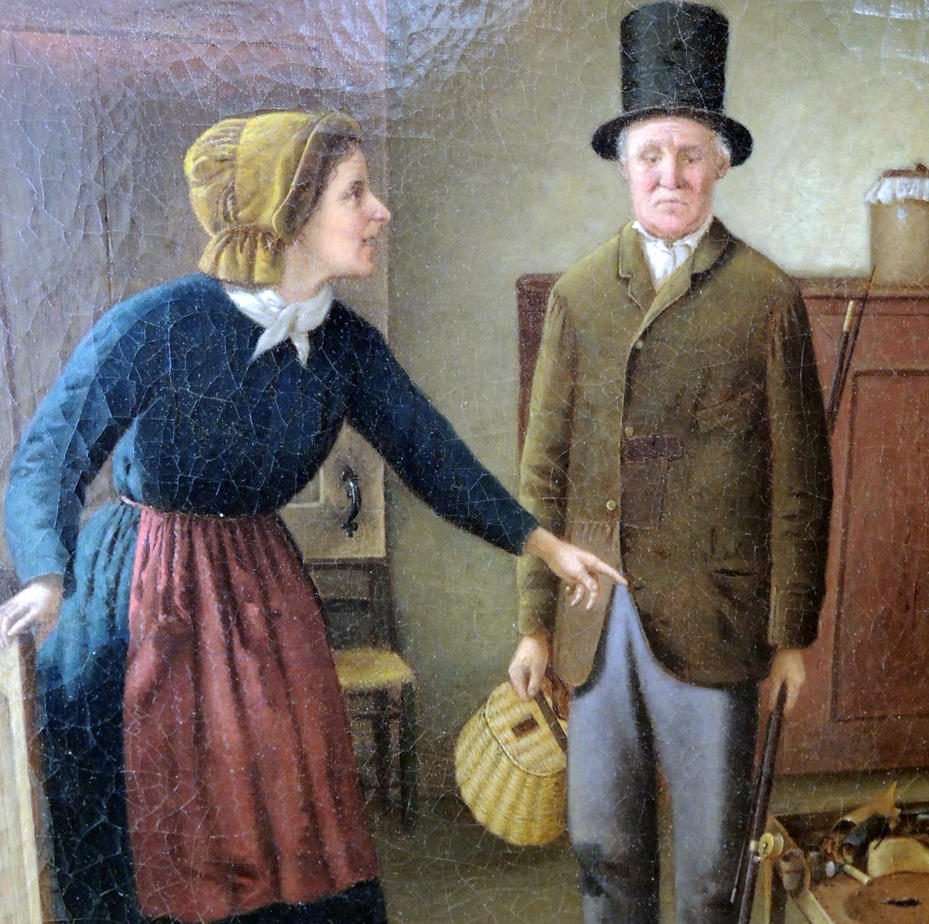 In 1852, Marcus and Rebecca Buffum Spring bought 268 acres of land on Raritan Bay in New Jersey, about one mile outside Perth Amboy. Thirty families joined the Springs to establish the Raritan Bay Union, a utopian community based on the principles of Charles Fourier. When the Union dissolved in 1860, the Springs built the Eagleswood Military Academy in its place.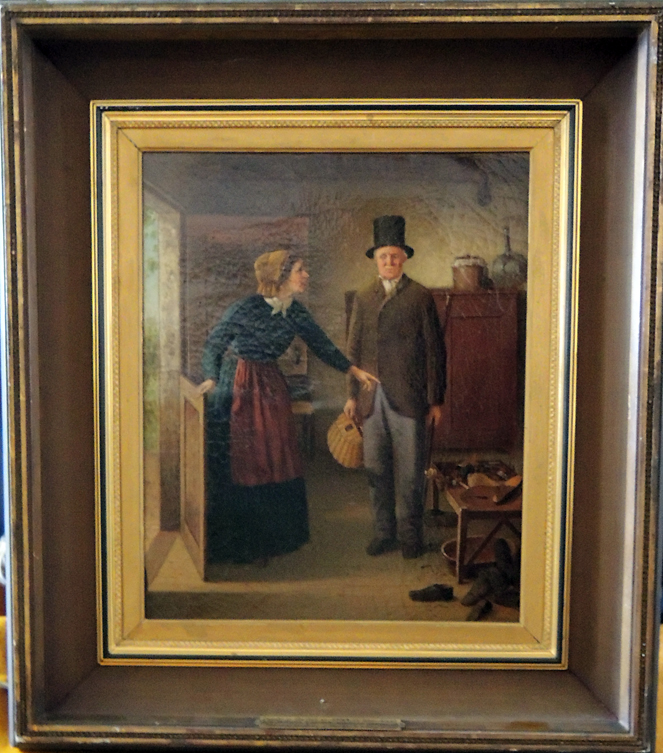 William Gertz noted that Spring, "recognized the need to include a cultural component to his self-sustaining colony and, to that end, he invited artists to join him there, providing them with studios in which to work." (Art Across America, Two Centuries of Regional Painting Marquand Oversize ND212 .G47 1990q).
The Raritan Bay Union art program was run by James Steele Mackaye (1842-1894) who was only a teenager when he studied painting with William Morris Hunt. George Inness (1825-1894) was invited to join the faculty of the Eagleswood Military Academy in 1863, in yet another attempt to form a progressive community of artists and intellectuals. According to the New Jersey Historical Society, while "he never paid rent, Inness did present Spring with his famous painting Peace and Plenty as compensation."
One of Inness's Eagleswood students and then, member of the Eagleswood community was the American painter William McEwan (active 1859-1880). When the community finally closed, McEwan moved into New York City, exhibiting landscapes and sporting scenes at the National Academy of Art. One example is Princeton's painting, Caught in the act or Stick to your last, 1869. Oil paint on canvas. Gift of Carl Otto Kretzschmar von Kienbusch, Class of 1906. Graphic Arts Collection.
For more information, see Princeton Professor Rachael DeLue's study George Inness and the Science of Landscape (Chicago: University of Chicago Press, 2008) and Maud Honeyman Greene, "Raritan Bay Union, Eagleswood, New Jersey," Proceedings of the New Jersey Historical Society Vol. 68, No. 1 (January 1950).