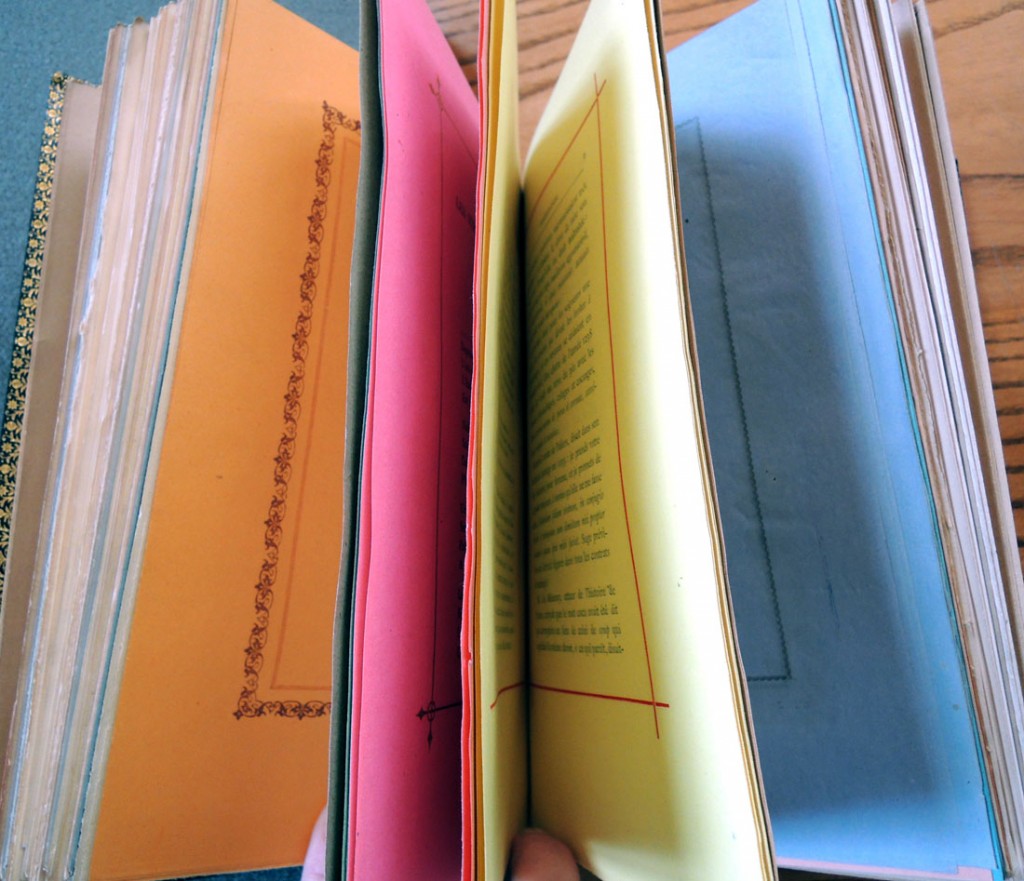 Albert de Rochas d'Aiglun (1837-1914), Le livre de demain (The Book of Tomorrow) ([Blois: Raoul Marchand] 1884). Copy 181 of 250. Graphic Arts Collection (GA) 2008-0772N.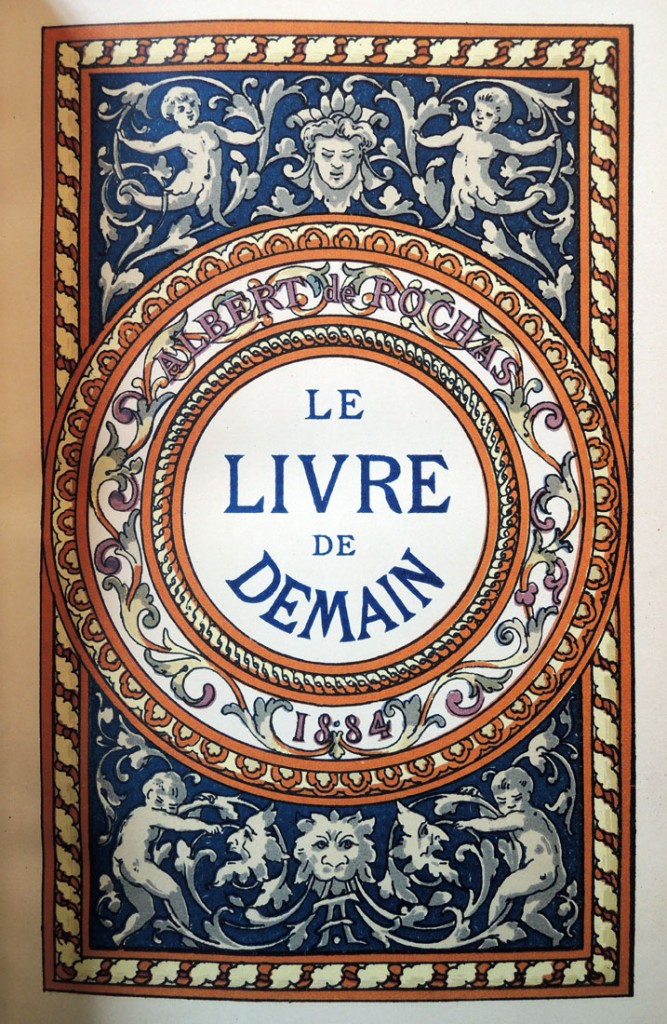 Described as a tour-de-force of bookmaking and papermaking, the printer Rochas d'Aiglun presented the newest techniques of printing in forty-four separate fascicles, which were compiled and published in 1884. Each fascicle was printed on a different kind of paper, using multiple combinations of color and printing techniques, along with essays on the history of paper, ink, and the use of color in printing.
Princeton's copy takes the imprint from the preliminary leaf. The ornamental title page is printed in color, with the text inside colored ornamental borders. This copy has the "Avis/Tarif" fascicle on pink paper (not called for in contents section), one extra plate in fascicle 3, and a special extra 16 page fascicle on fine heavy blue paper "L'astronomie." The Jaune de Voiron paper fascicle (28) has the alternate setting "Dissertation . . .".
An astonishing variety of different papers are shown in a variety of colors, weights, and textures. Almost every page is printed in at least two colors with the text block enclosed in an attractive typographic border of one or two contrasting colors. Several engravings, silhouettes, and photo-lithographs were created for this work and the last principle fascicle contains ten paper samples from papyrus to Chinese and Japanese papers.