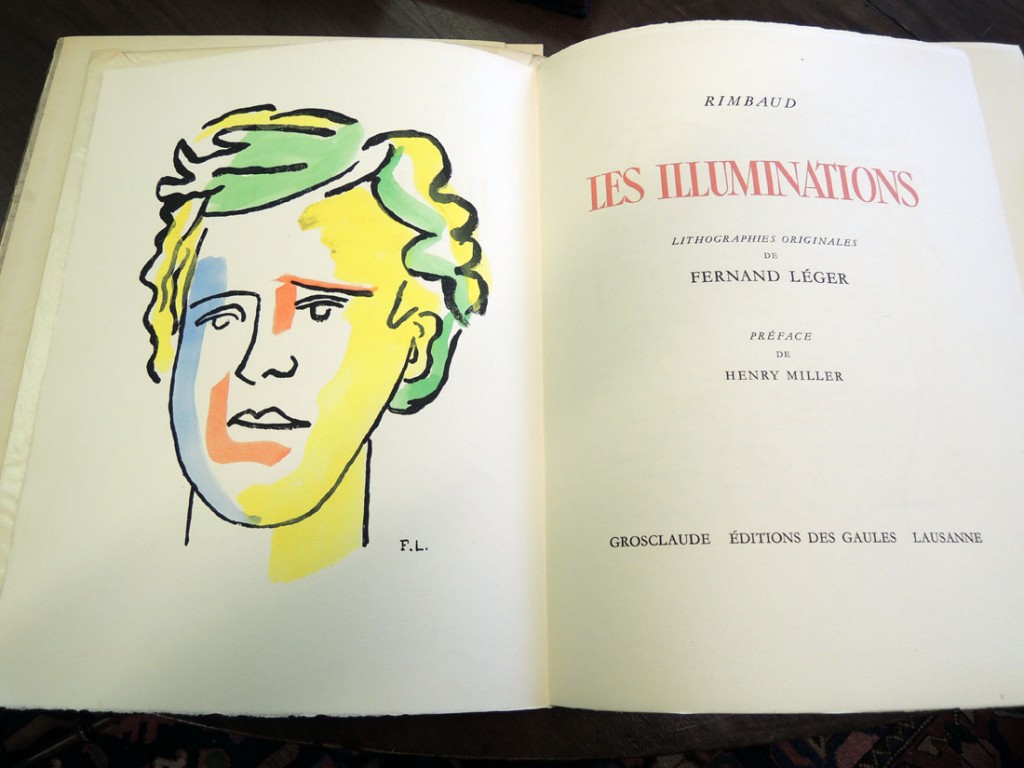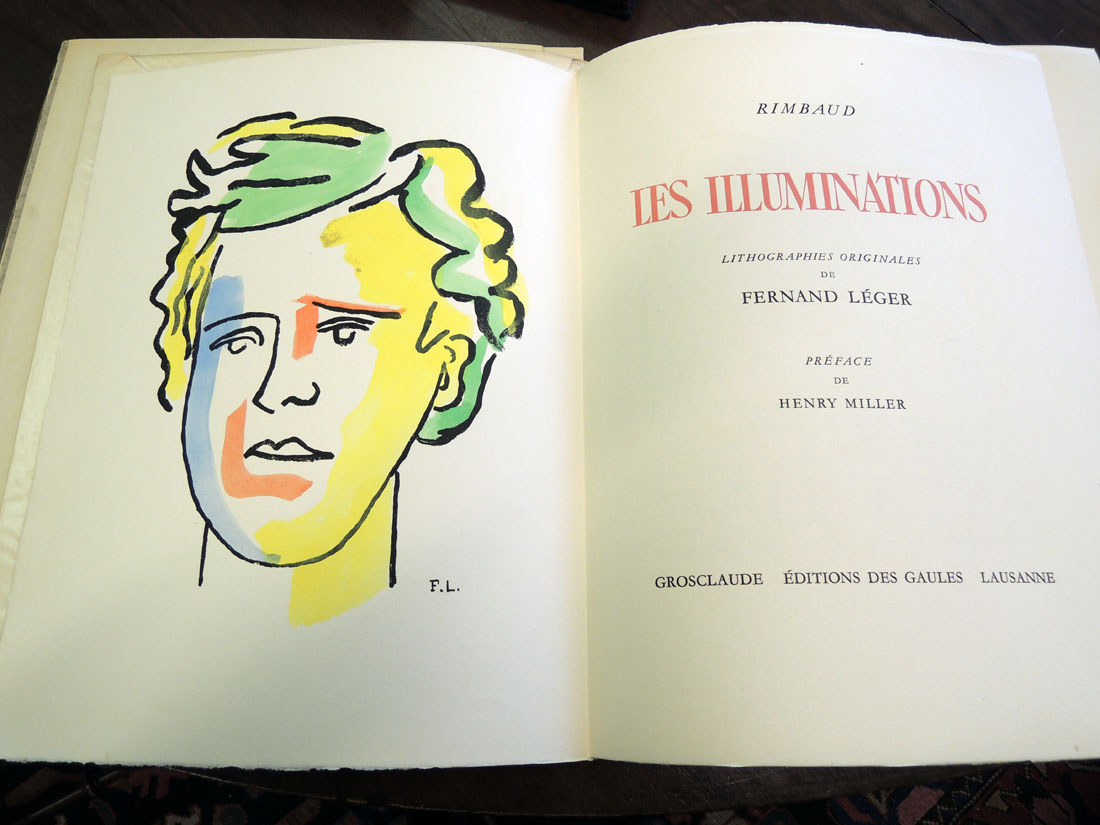 Arthur Rimbaud (1854-1891), Les illuminations. Lithographs by Fernand Léger, preface by Henry Miller. Lausanne: Éditions des Gaules, 1949. One of 395 copies. Graphic Arts Collection 2014- in process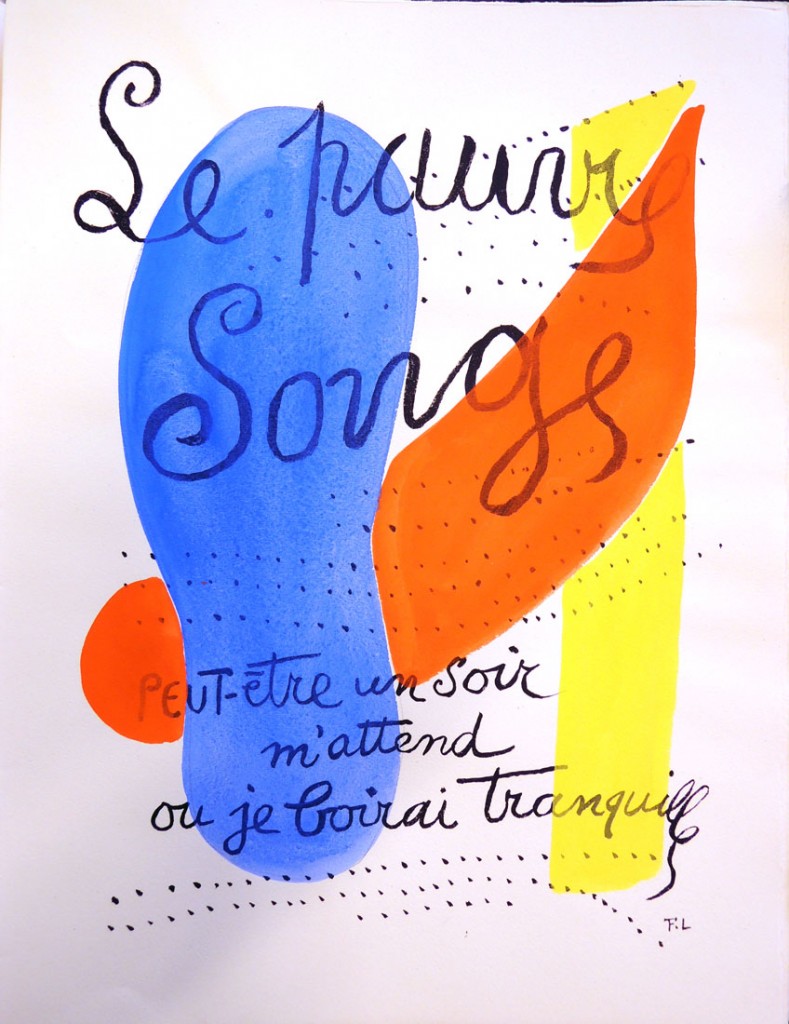 During the Second World War, the French artist Fernand Léger (1881-1955) lived and worked in the United States, teaching for a brief time at Yale University. He returned to France in 1945 and worked on several livres d'artistes late in his career. In 1948 Léger sent a series of drawings to the American author Henry Miller (1891-1980), who wrote The Smile at the Foot of the Ladder (Ex 3857.19.386) to accompany Léger's circus imagery.
Although the artist decided not to use this piece, Léger went back to Miller the following year and requested that he write a preface to his next project, Les Illuminations. Miller agreed and his text is reproduced in facsimile of his own handwriting.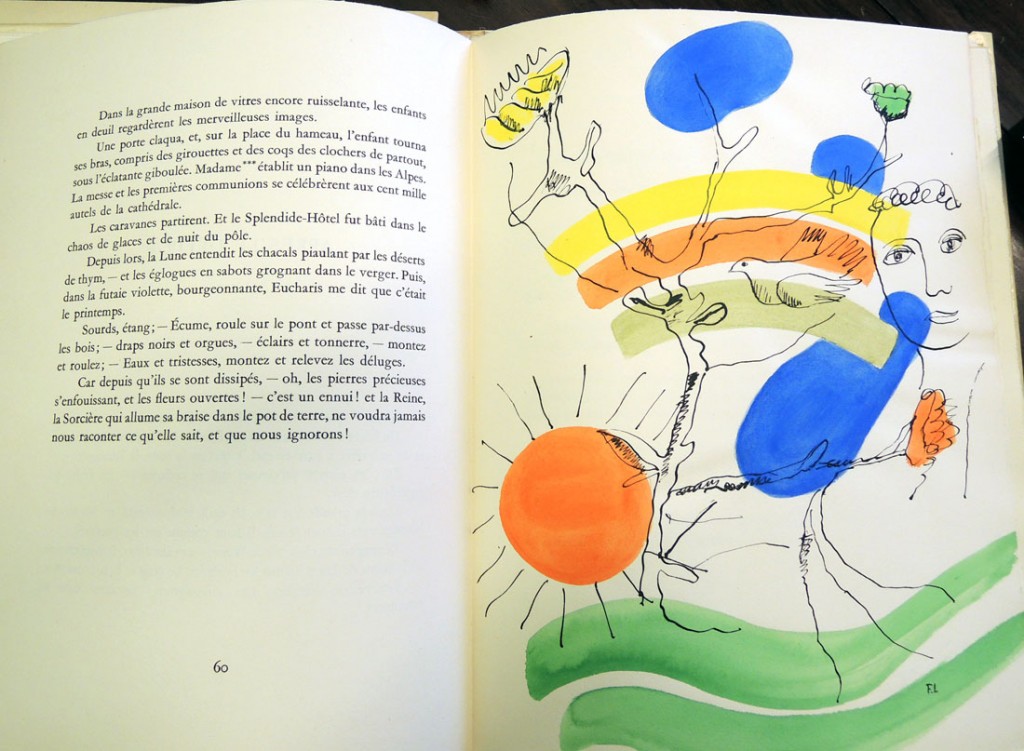 The prose poems of Les Illuminations were written by Arthur Rimbaud between 1873 and 1875, and partially published in La Vogue in 1886. Léger chose a selection of these poems to include with 15 of his lithographs, 6 of which were stencil colored under the direction of the Swiss publisher Louis Groschaude.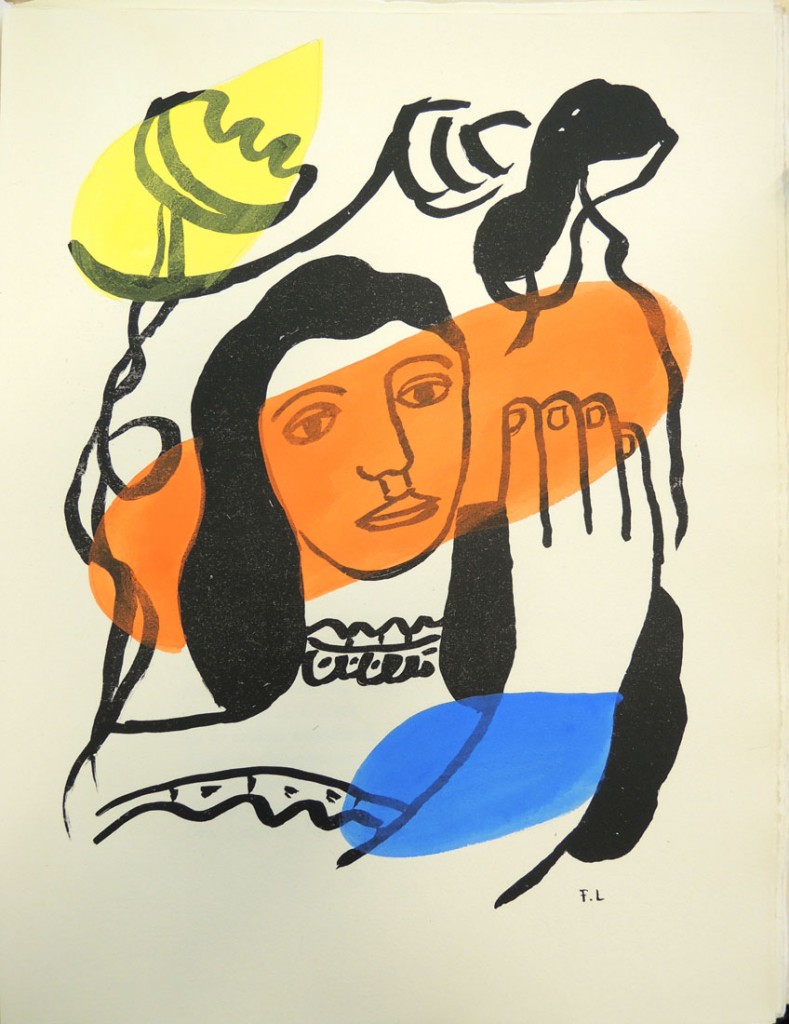 One of the poems Léger chose to use was Parade, which has been translated as:
"Sturdy enough jesters. Several have exploited your worlds. Devoid of need, in no hurry to make play of their brilliant faculties or their knowledge of your conscience. How ripe they are! Eyes dazed like the summer night, red and black, tricolours, steel pricked with golden stars; features deformed, leaden, pallid, on fire; hoarse-throated frolickers! A cruel swagger of faded finery! – Some are young – how do they view Cherubino? – endowed with frightening voices and dangerous resources. They're sent out soliciting in city streets, decked out in disgusting luxury."
Among Léger other book project are J'ai Tué (1918) and La Fin du Monde Filmée par l'Ange Notre-Dame (1919) both by Blaise Cendrars; Lunes en Papier by André Malraux (1921); and Liberté by Paul Éluard (1953). To read more, see Renée Riese Hubert, "The Books of Fernand Léger: Illustration and Inscription," in Visible Language, 23, no. 2/3 (spring/summer 1989), p. 255-79 (Firestone Library (F) Z119 .J88).