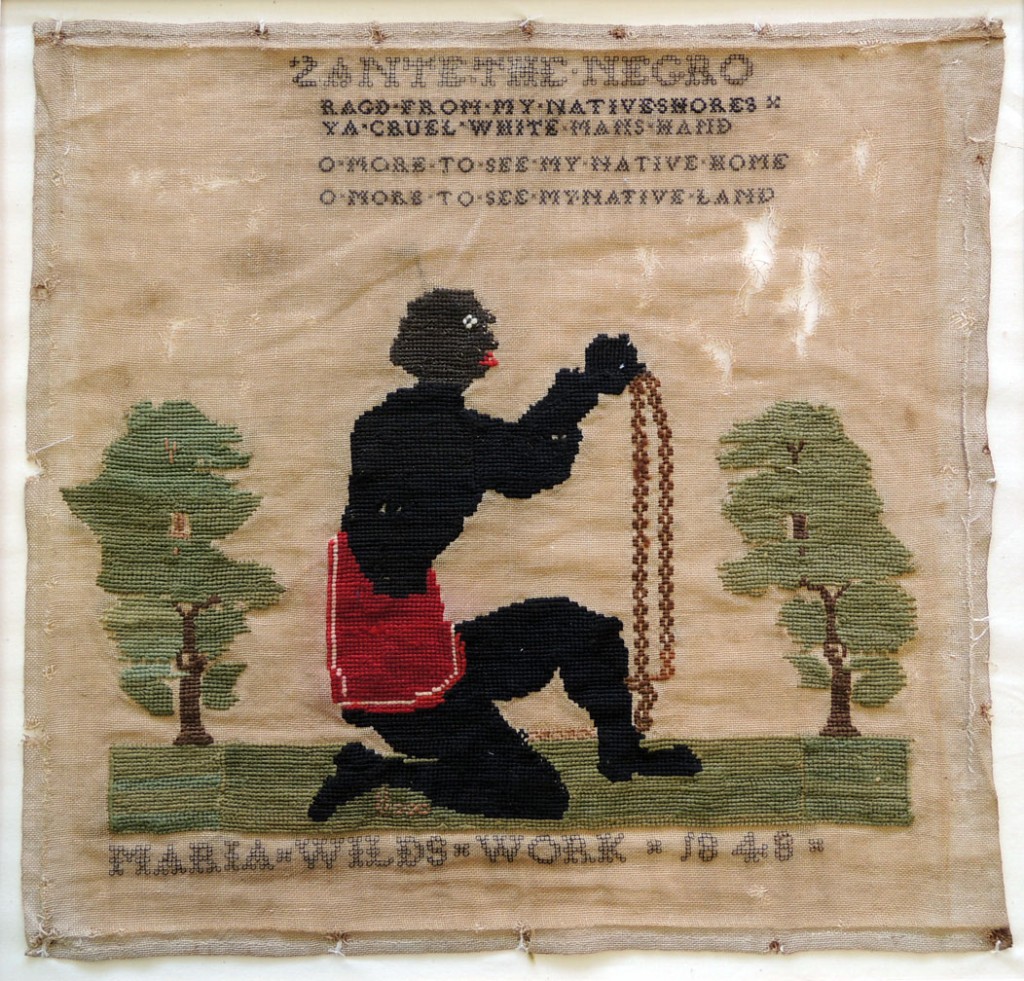 In 1830, an anti-slavery poem for children was printed by Edward Cornelius Osborne at his studio on Temple-row and published by the Birmingham firm of Thomas Groom. Only two copies of this 16 page verse survive, held by Yale University and the British Library.
Eighteen years later, Maria Wilds was inspired by the verse to design and stitch this sampler titled, Zante the Negro. The embroidered verse has been abbreviated and might read: "D]rag[ge]d from my native home // [B]y a cruel white man's hand // [N]o more to see my native home // [N]o more to see my native land."
Maria Wilds, Zante the Negro, 1848. Needlework on canvas. Graphic Arts Textiles Collection GC 072
Zante, the little Negro:  (addressed to the English child) (Birmingham [England]: Printed for T. Groom, 1830).