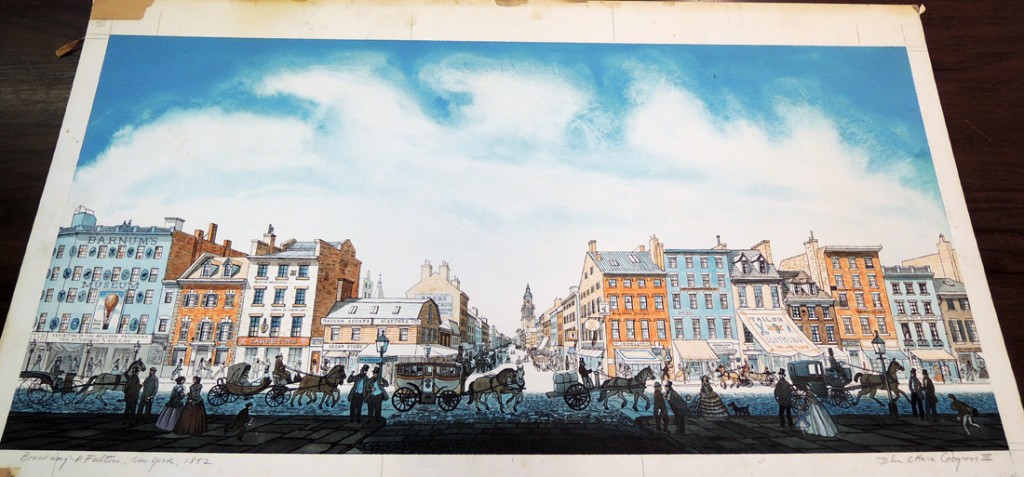 John O'Hara Cosgrave II (1908-1968), Original watercolor for the dust jacket of The Diary of George Templeton Strong edited by Allan Nevins and Milton Halsey Thomas (New York: Macmillan, 1952). Graphic Arts Collection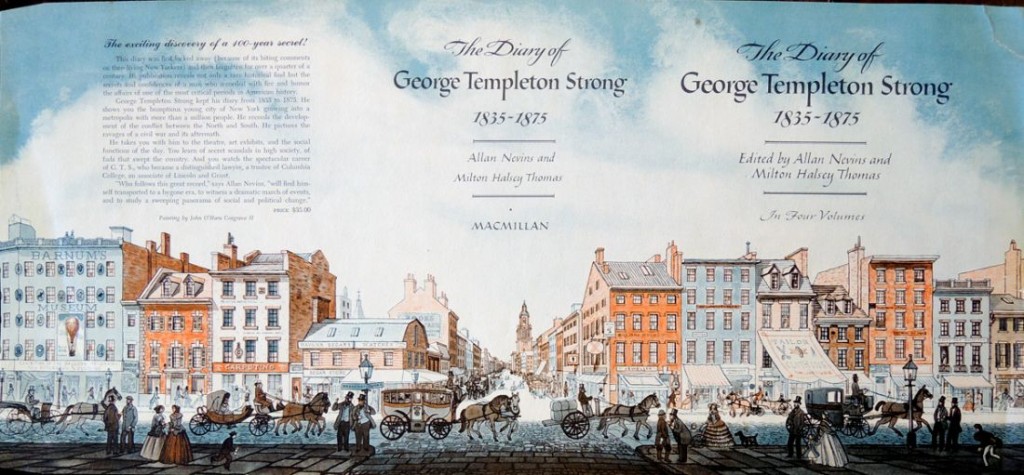 The New York lawyer George Templeton Strong (1820-1875) began keeping a diary at the age of fifteen and continued until his death in 1875. The original, held by the New York Historical Society, was featured recently in Ken Burn's PBS documentary on the American Civil War. A firm abolitionist, Strong's diary offers a first-hand account of his efforts in support of the Union Army and the end of slavery in the United States.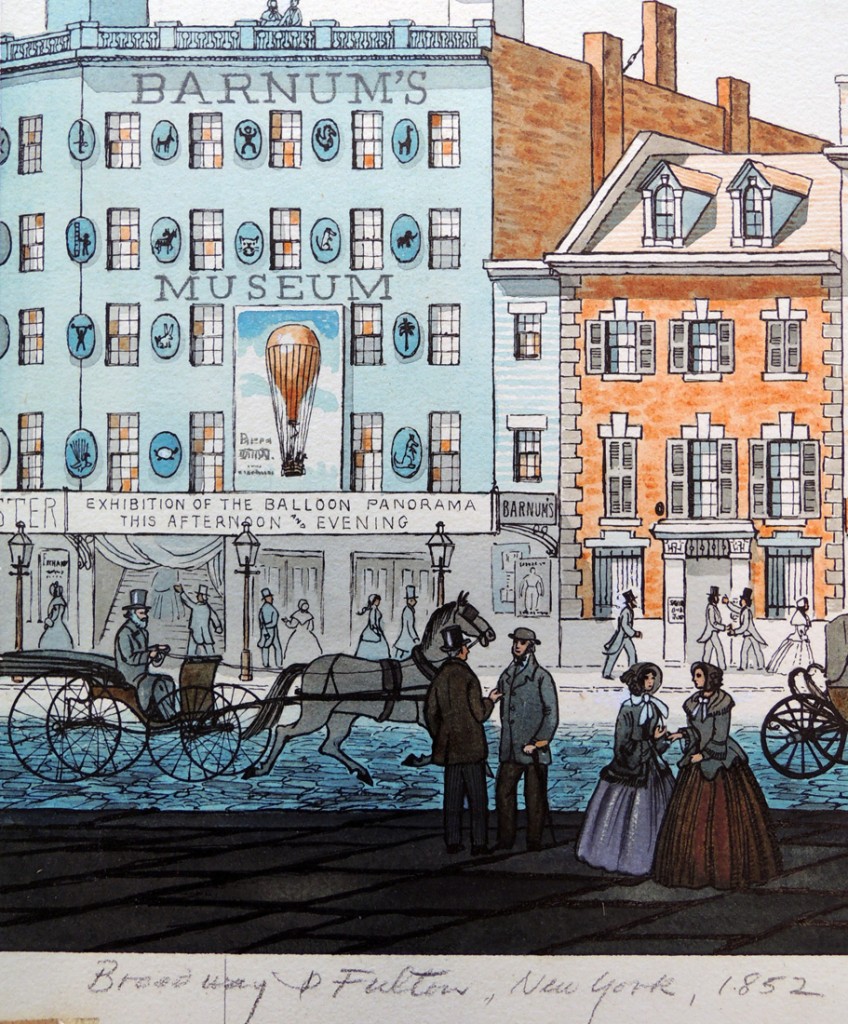 In 1952, when Macmillan began preparing Strong's diary for publication, the artist John O'Hara Cosgrave II (1908-1968) was commissioned to design the dust jacket. The Graphic Arts Collection is fortunate to hold the original watercolor, along with the final printed cover. Fortunate because the Princeton University Library, like many libraries, removes all the dust jackets from the books as soon as they are purchased.
Illustrations by the California-born watercolorist can be found in over 100 books, including Pardon My Harvard Accent (1941) by William G. Morse; Gnomobile (1936) by Upton Sinclair, Wind, Sand, and Stars (1939) by Antoine de Saint Exupéry; Come In and Other Poems (1943) by Robert Frost; Carry On, Mr. Bowditch (1955) by Jean Lee Latham; among many others.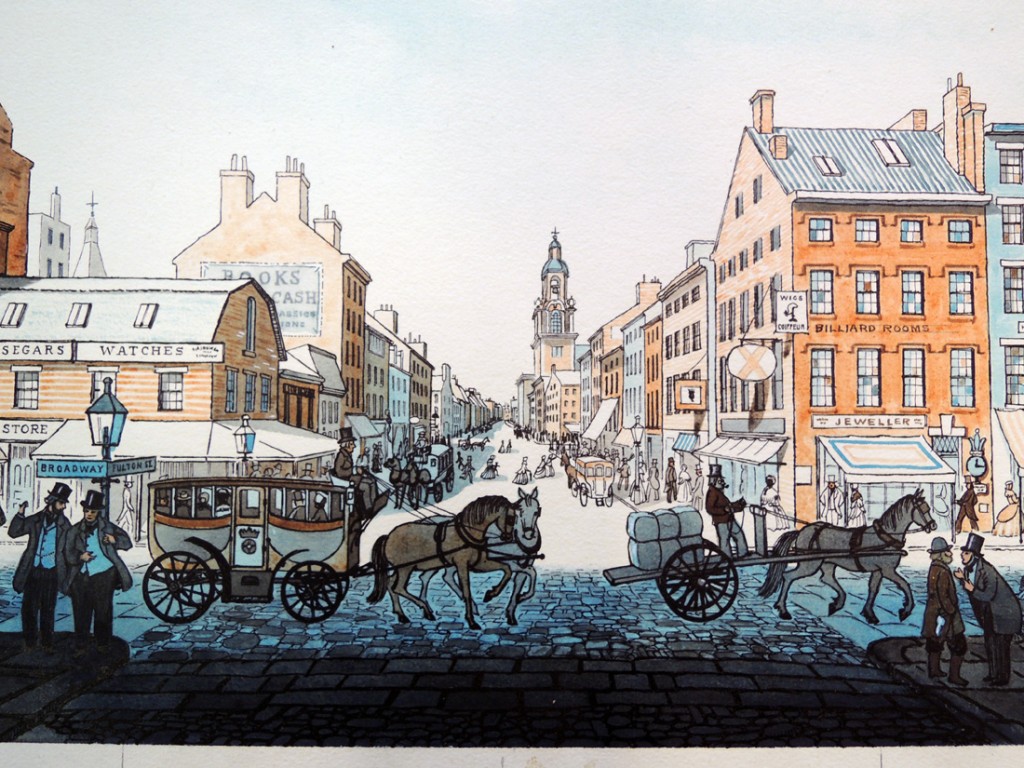 To read selections, see: The Diary of George Templeton Strong edited by Allan Nevins and Milton Halsey Thomas (New York: Macmillan, 1952). Firestone Library (F) E415.9.S86 A3 1952