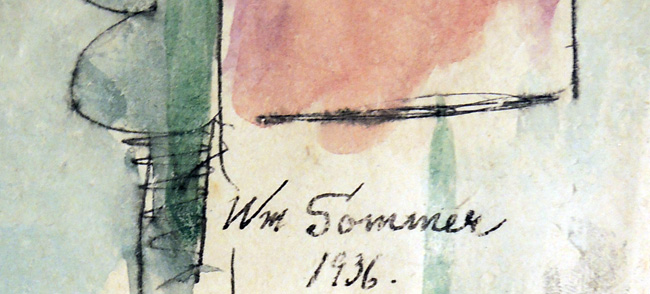 In the early twentieth century, a circle of modernist artists came together in Cleveland, Ohio, including William Sommer (1867-1949), Abel Warshawsky (1883-1962), William Zorach (1887-1966), Charles Burchfield (1893-1967), and others. Each spent time outside the city, but overlapped in the early 1910s.
Born in Detroit, Sommer spent a year studying in Munich and then, worked as a lithographer for the J. Ottmann Lithographing Company in the New York City (located in the newly constructed Puck building on Houston Street) before returning to Cleveland in 1907. The younger William Zorach also found the money to travel to Paris and New York before returning to Cleveland in 1911. At that time, both Zorach and Sommer worked at the Otis Lithography Company printing circus posters during the day, saving money to paint nights and weekends.
Around 1910, Warshawsky returned from his sojourn to Paris, bringing with him the vibrant colors of the Fauves (Wild Beasts). Zorach and Sommer quickly incorporated this aesthetic and began exhibiting in the local department store's Taylor Gallery. The Cleveland 'secessionists' came to a  climax in 1914, when they were joined by Burchfield, studying at the Cleveland Institute of Art, as well as New York artists Marsden Hartley and Max Weber.
While most of the others eventually left Cleveland, Sommer chose to remain in Ohio for the rest of his life, declining offers to promote his art on a wider scale (the poet Hart Crane being his most vocal supporter).
Today, two dozen of the artist's paintings and drawings have made their way to the Graphic Arts Collection at Princeton University given by Joseph M. Erdelac (1914-2005) in honor of William M. Milliken, Class of 1911 (1889-1978). Here are a few examples.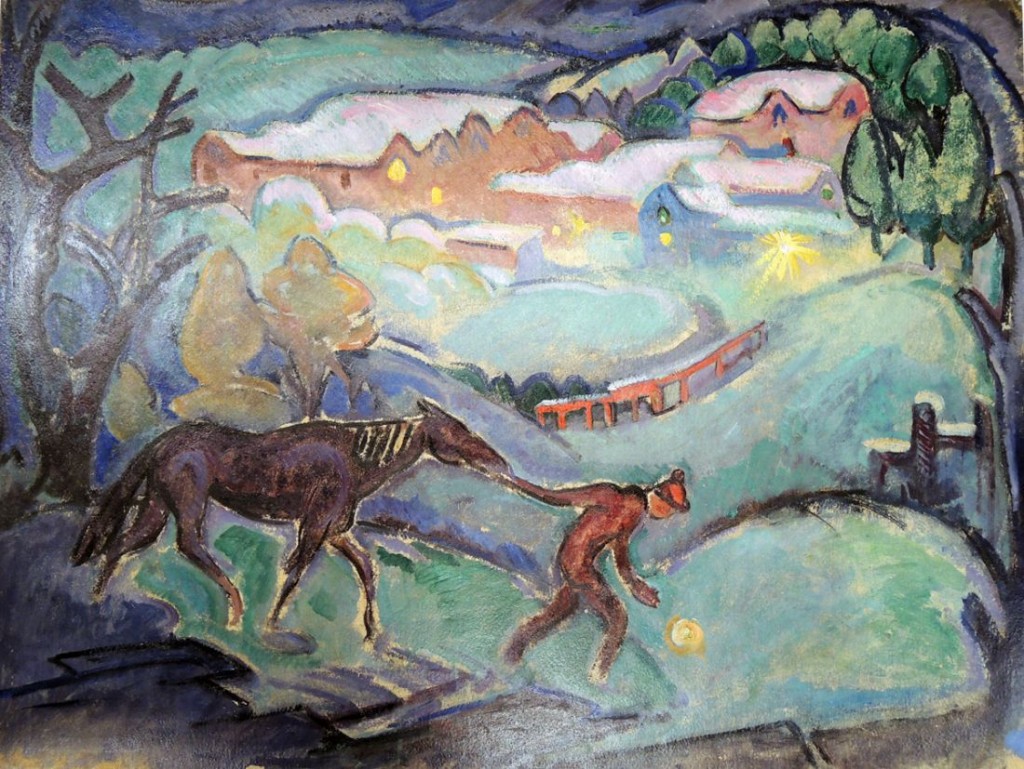 William Sommer (1867-1949), Untitled [Man with Horse], no date. Oil on board. Graphic Arts Collection GA

William Sommer (1867-1949), Untitled [Two Horses Grazing], October 15, 1933. Watercolor on paper. Graphic Arts Collection GA