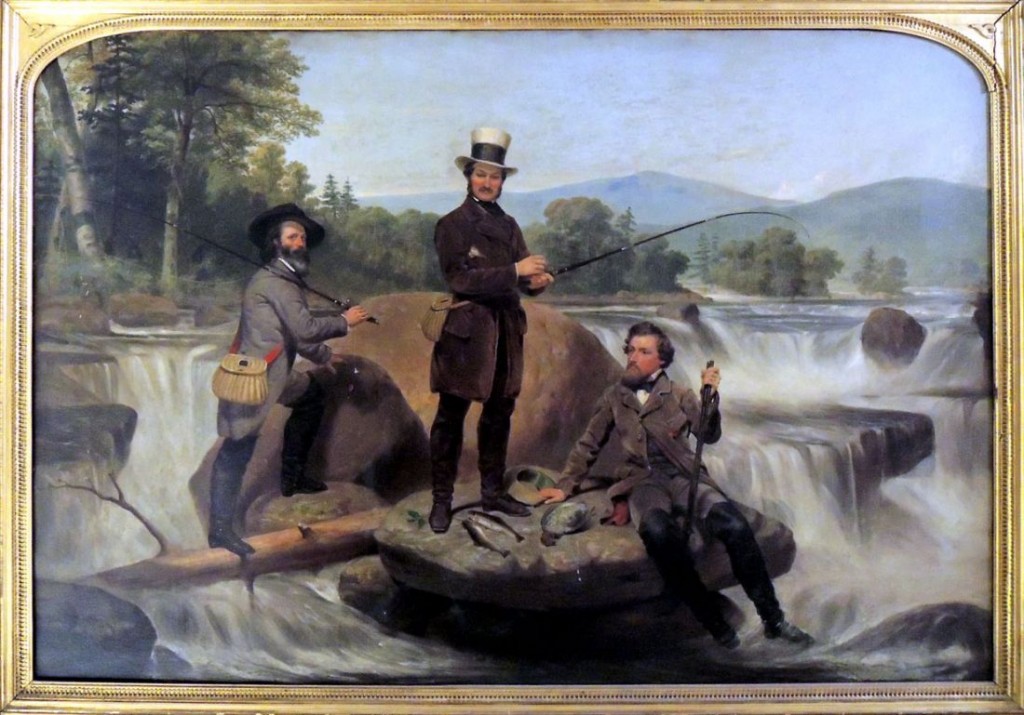 Junius Brutus Stearns (1810–1885) painted over a dozen fishing scenes, including Elliott and his Friends (1857). The nearly life size canvas depicts his colleague, portrait painter Charles Loring Elliott (1812-1868) at the left; the humorist Frederic S. Cozzens (1818-1869) on the right; and Lewis Gaylord Clark (1808-1873), editor and publisher of The Knickerbocker, standing in the center.
Whether or not the three men actually spent time together fishing is unknown but they were certainly all friends. Elliott made at least 11 portraits of Clark and of his wife before being celebrated with an extended biography in Clark's magazine.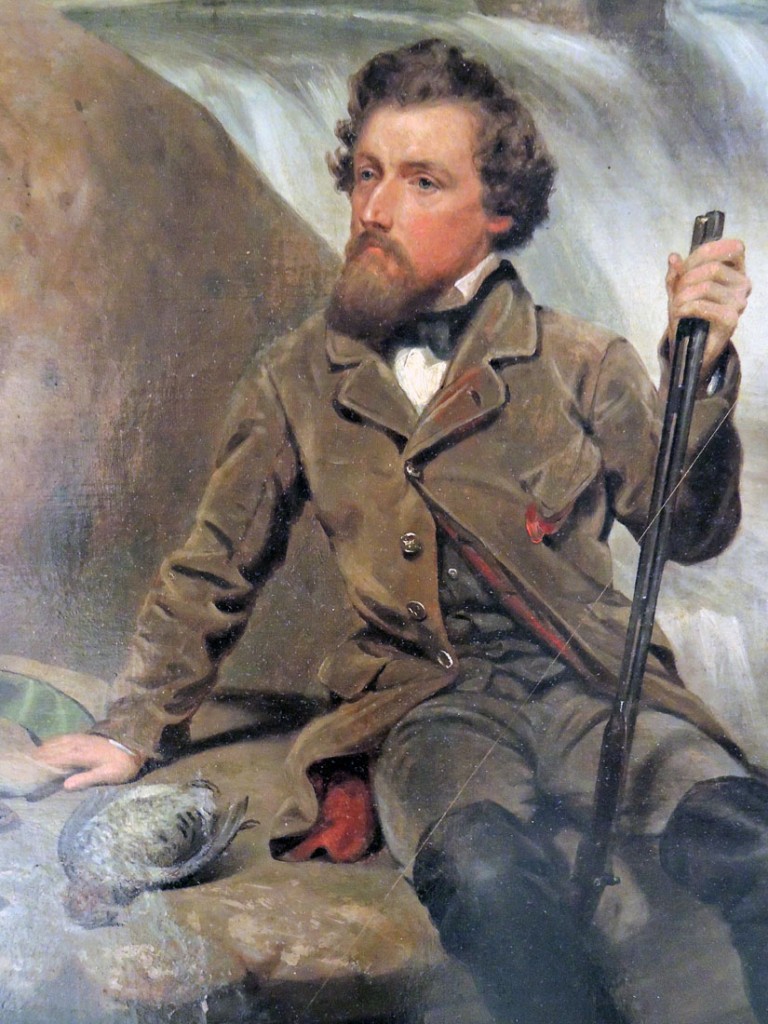 In the year before he posed for Elliott and his Friends, Cozzens published "The Sparrowgrass Papers, or Living in the Country" in The Knickerbocker. The story tells the humorous adventures of Mr. Sparrowgrass when he moves his family out of the city and experiences the joys of fishing (among other activities).
"…the slow and sleepy village presents a contrast, which, upon the whole, can scarcely be considered as favorable to the latter. Plumbers are very slow in the country; carpenters are not swift; locksmiths seldom take time by the forelock; the painter will go off fishing; the grocer on a pic-nic; the shoemaker to the menagerie."– The Sparrowgrass Papers, 1856.
Our donor, Carl Otto Kretzschmar von Kienbusch, Class of 1906 (1884-1976) was an avid fisherman who gave the library Cozzens' book at the same time he donated Stearns' painting. Each June, he spent a month fishing for salmon on the rivers of eastern Canada. Even after he went blind in 1966, Kienbusch continued to fish with the help of a guide.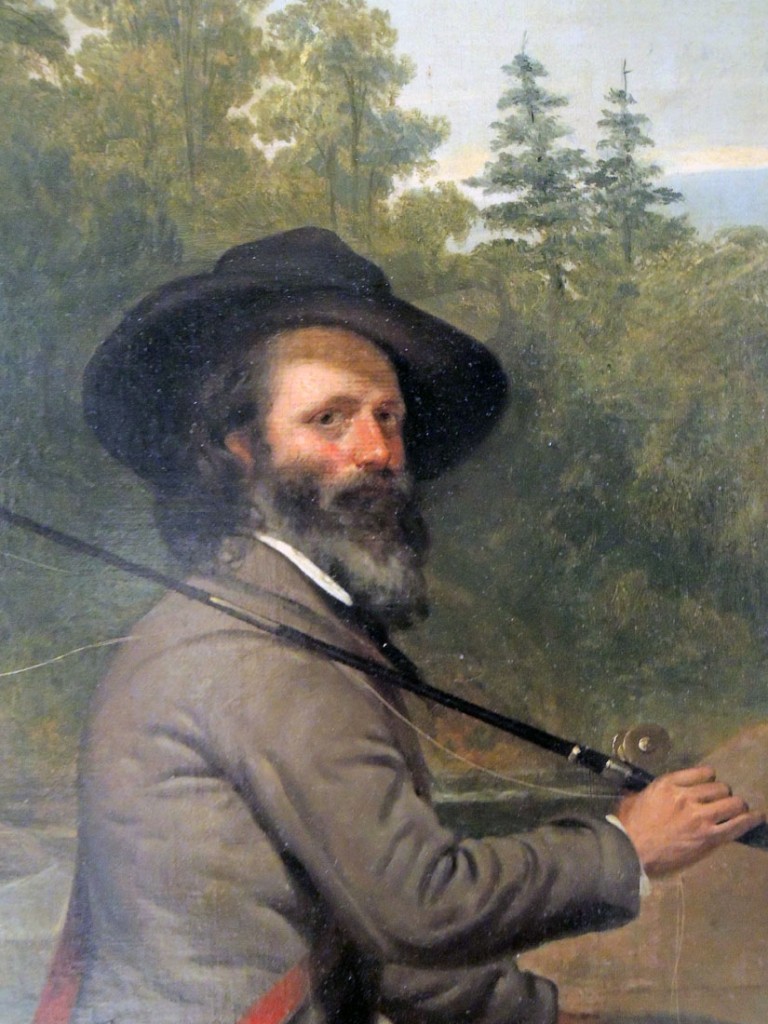 Junius Brutus Stearns (1810-1885), Elliott and his Friends, 1857. Oil on canvas. Gift of Otto von Kienbusch, Class of 1906.
Frederic S. Cozzens (1818-1869), The Sparrowgrass Papers, or, Living in the Country (New York: Derby & Jackson; Cincinnati : H.W. Derby, 1856). Graphic Arts Collection (GAX) Hamilton 644 and Rare Books: Otto von Kienbusch Angling Collection (ExKi) PS1449.C64 xS6