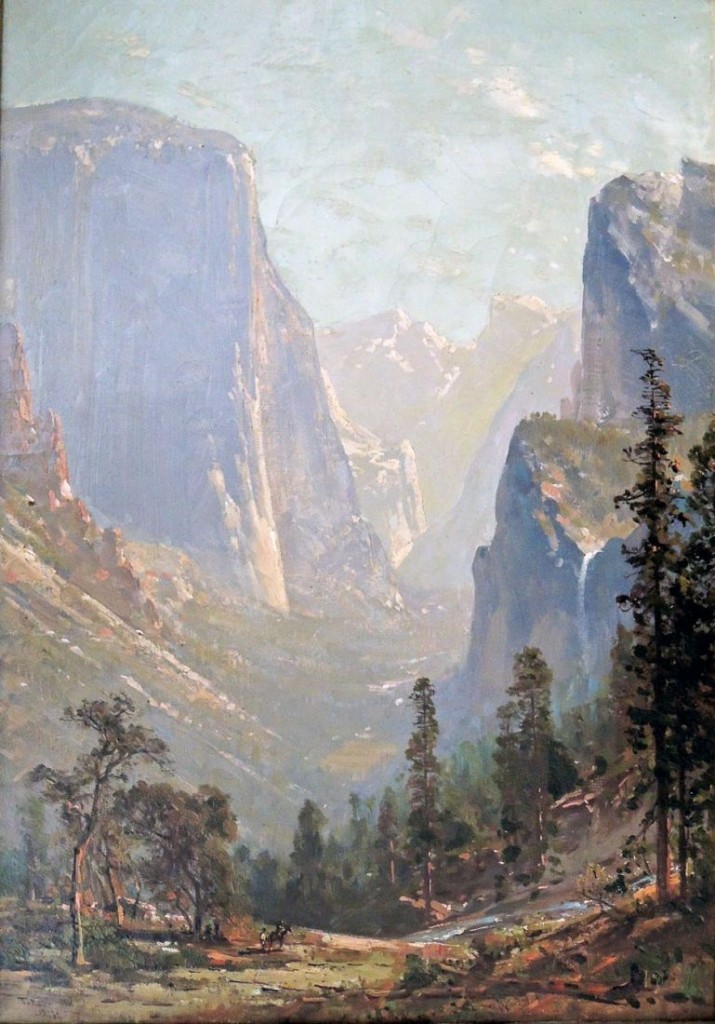 Thomas Hill (1829-1908), Looking up Yosemite Valley, California (or Yosemite Valley from Inspiration Point), 1889? Oil on canvas. Gift of J. Monroe Thorington, Class of 1915.

Label pasted to the verso [above] and inscription on the canvas [below]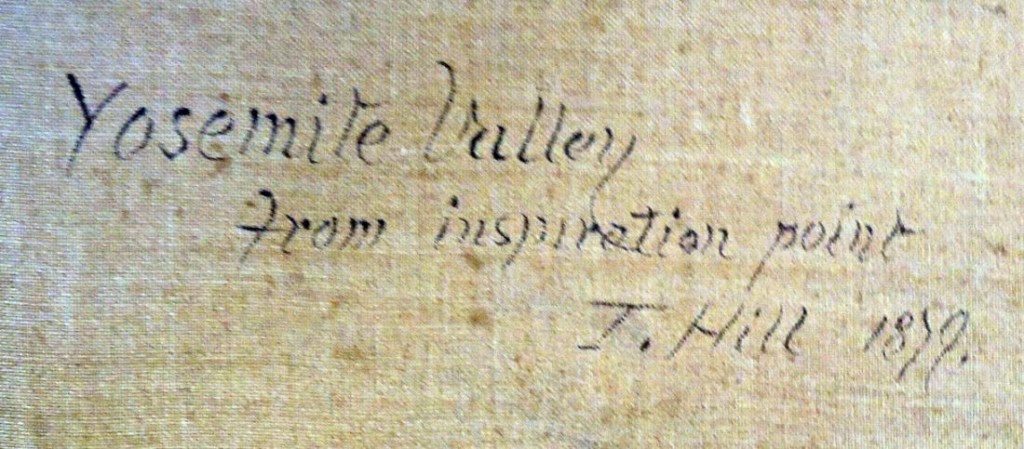 We are fortunate to have five paintings and two prints by the British-born artist Thomas Hill (1829-1908). Because of our ongoing renovation, three of Hill's paintings were recently moved back into storage. Here are the images so they won't disappear entirely.
Hill's studio, on the grounds of the Wawona Hotel, is now a National Park Service visitor center. The NPS has posted a good overview of the artist and his Yosemite paintings at: http://www.nps.gov/yose/historyculture/thomas-hill.htm
In 1872, Thomas Hill moved back to San Francisco with his wife Charlotte Hawkes and their nine children. Here, amid the beauty and grandeur of the California landscape, he thrived and became an important part of the growing California art scene. During the late 1870s, Hill became increasingly popular as a landscape painter, particularly of Yosemite subjects. After a sketching tour in the spring of 1879, he returned with over 30 oil sketches, quickly turning several into larger paintings.

Hill's Studio in Wawona, in a community near Yosemite's Mariposa Grove of Giant Sequoias, was finished by January 1884. In the 1880s, he separated from his wife, and spent less time in San Francisco and Oakland.

Increasingly, he found happiness and success in Yosemite. By 1886, Hill settled at Wawona and, when not traveling, spent summers there and winters in nearby Raymond. Hill's work at Wawona was prolific and modestly profitable—in three years he sold 163 paintings. He seemed to enjoy the relaxed lifestyle and easy popularity as Wawona's resident artist. As with many artists, his fortunes fluctuated with the erratic art market. After 1880, Hill's popularity declined and it became increasingly difficult for him to sell paintings. Although Hill suffered a stroke in 1896, he continued to paint, but his sales slowed and his travels were limited. As late as 1906, it was reported that he was "still at work and his easel is set up at a very early hour each morning." Thomas Hill died on June 30, 1908, in Raymond, California.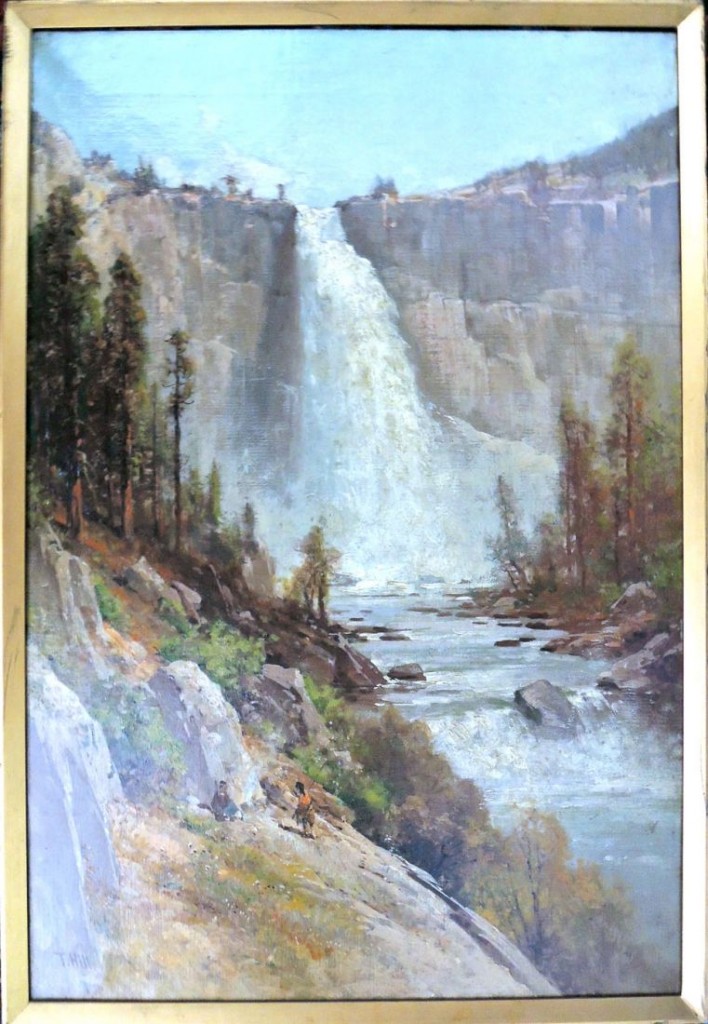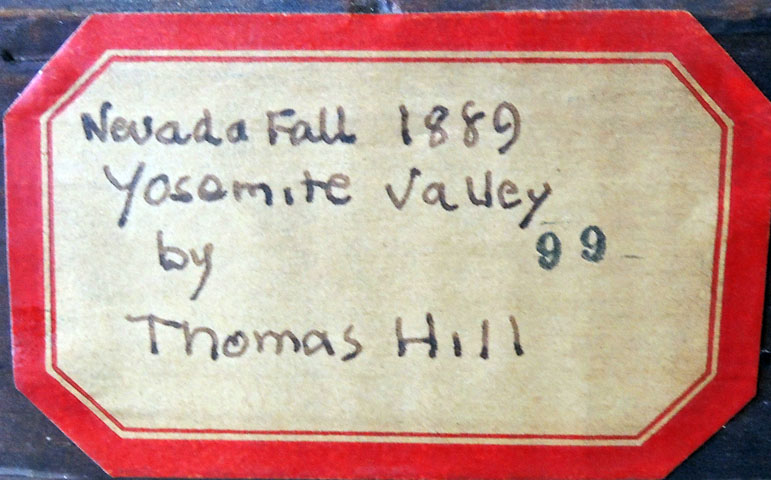 Thomas Hill (1829-1908), Nevada Fall, Yosemite Valley, 1889. Thorington Alpine Views Collection. Gift of J. Monroe Thorington, Class of 1915.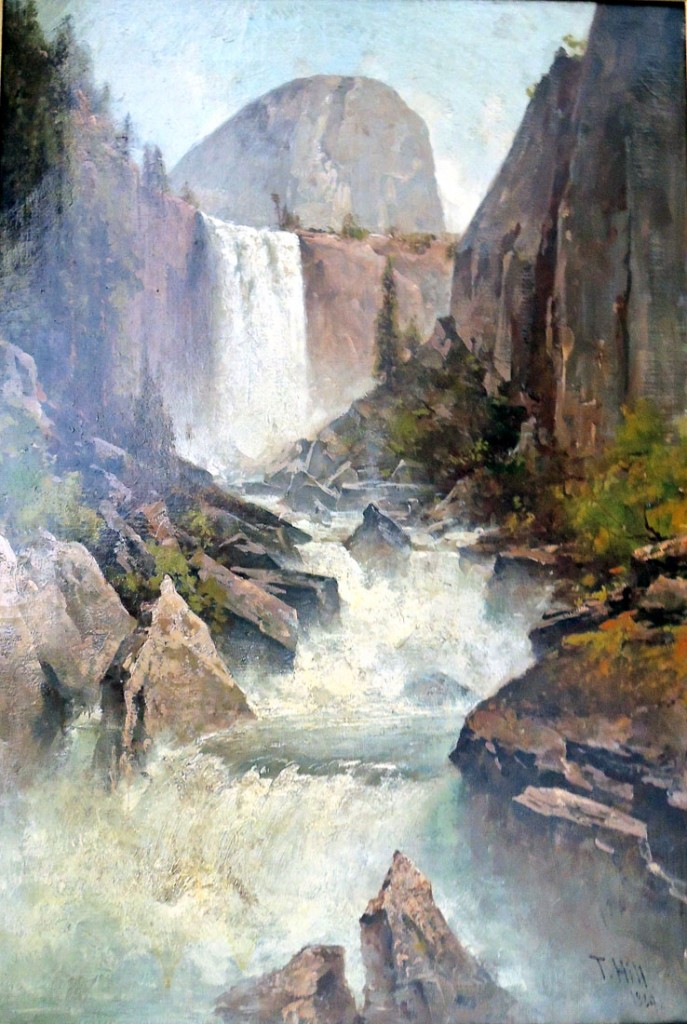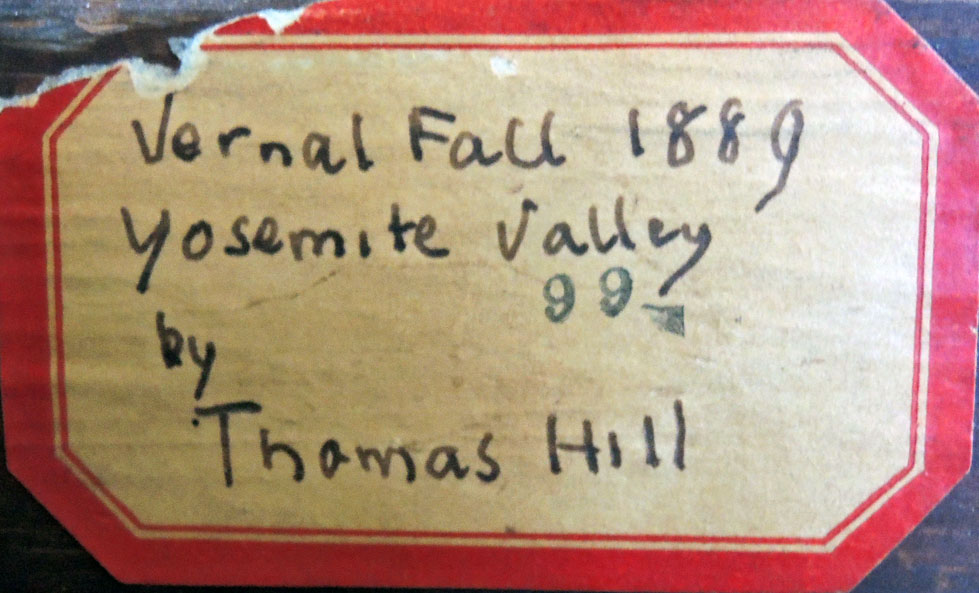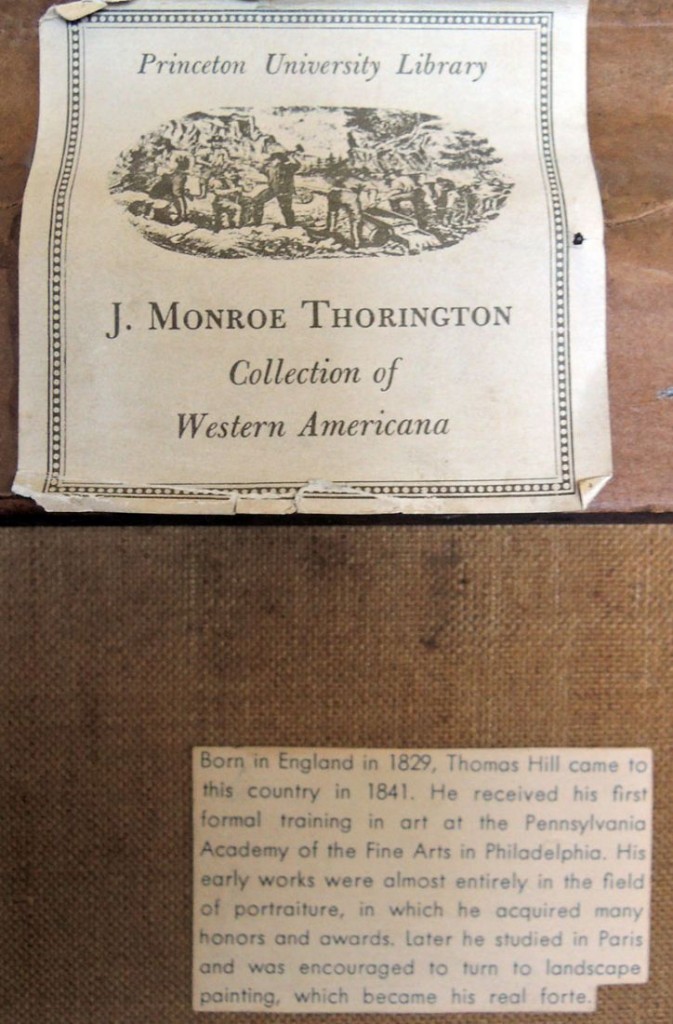 Thomas Hill (1829-1908), Vernal Falls, Yosemite, 1889. Oil on canvas. Thorington Alpine Views Collection. Gift of J. Monroe Thorington, Class of 1915. Signed and dated: "T. Hill // 1889".