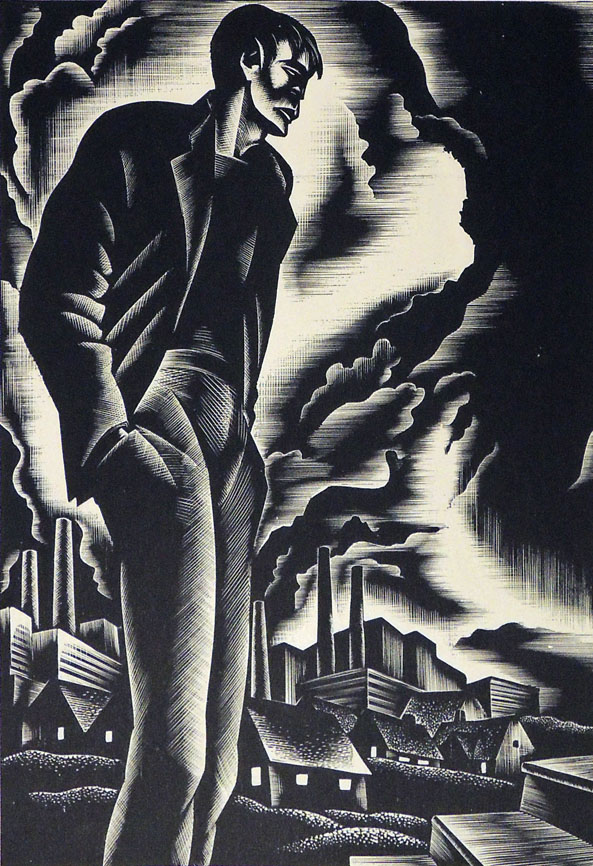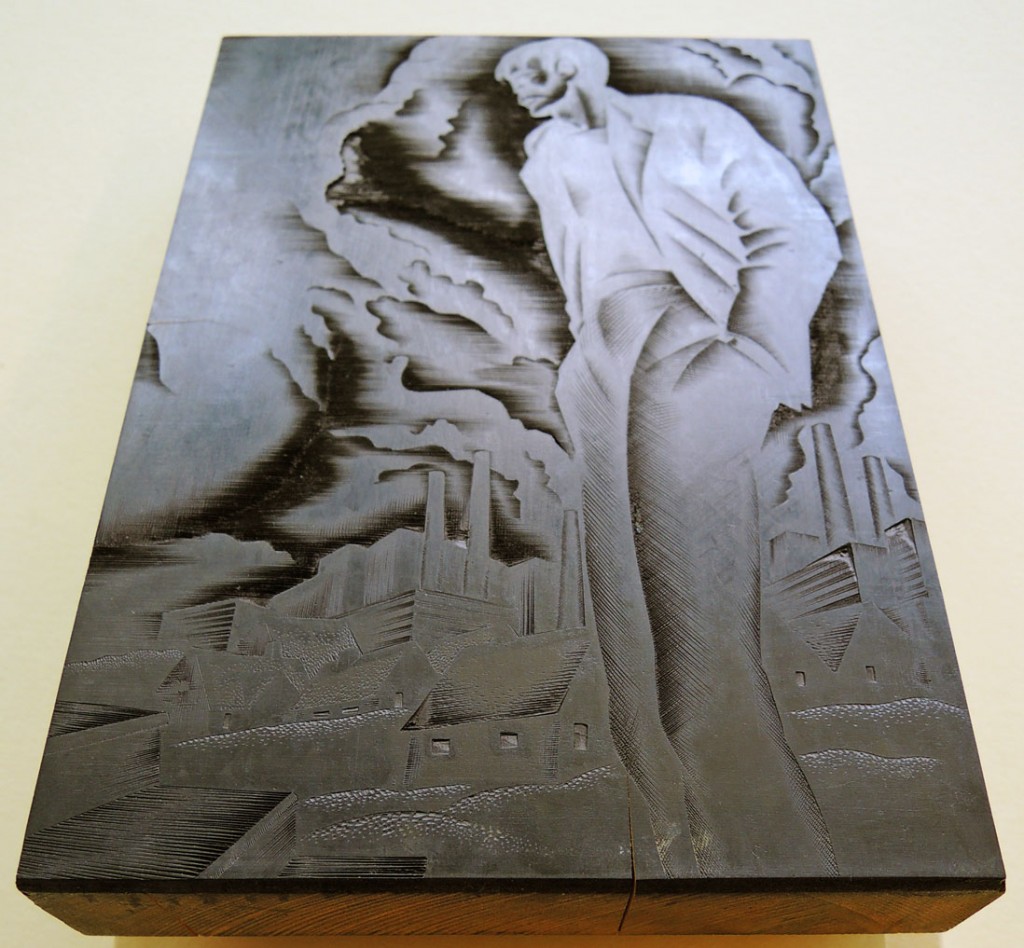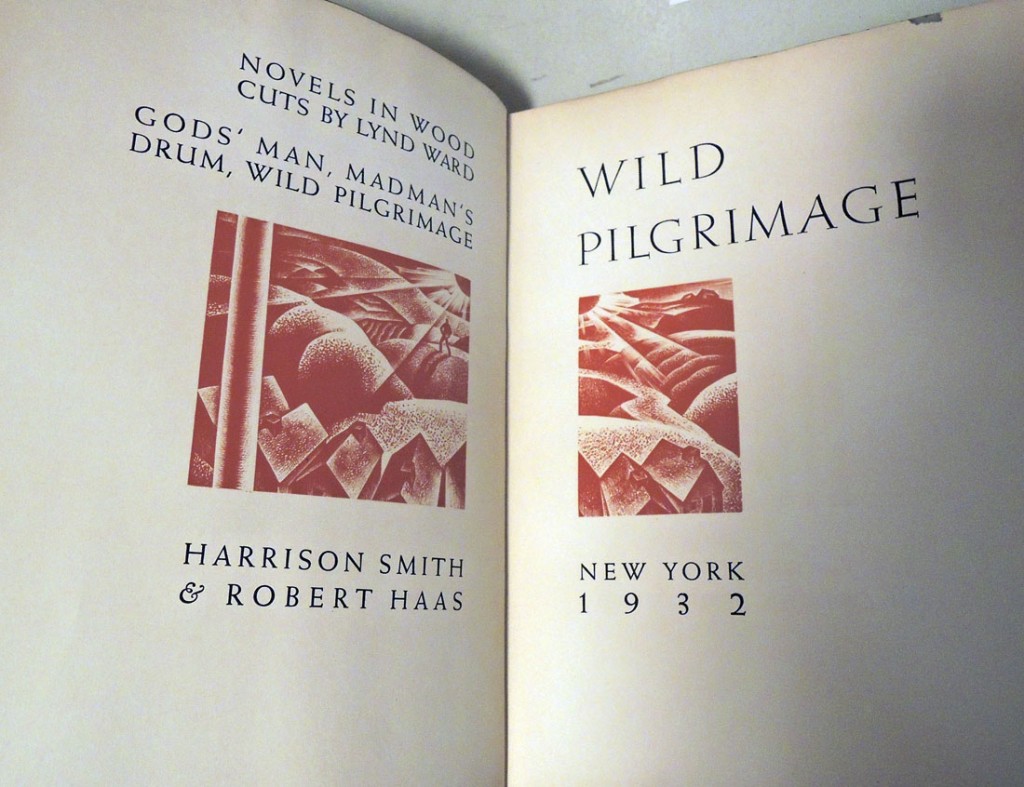 The Graphic Arts Collection is proud to hold several editions of Lynd Ward's graphic novel Wild Pilgrimage. In addition, we have a complete set of Ward's carved woodblocks used in the original printing. Each block has been carefully conserved and housed individually to prevent further cracking or chipping.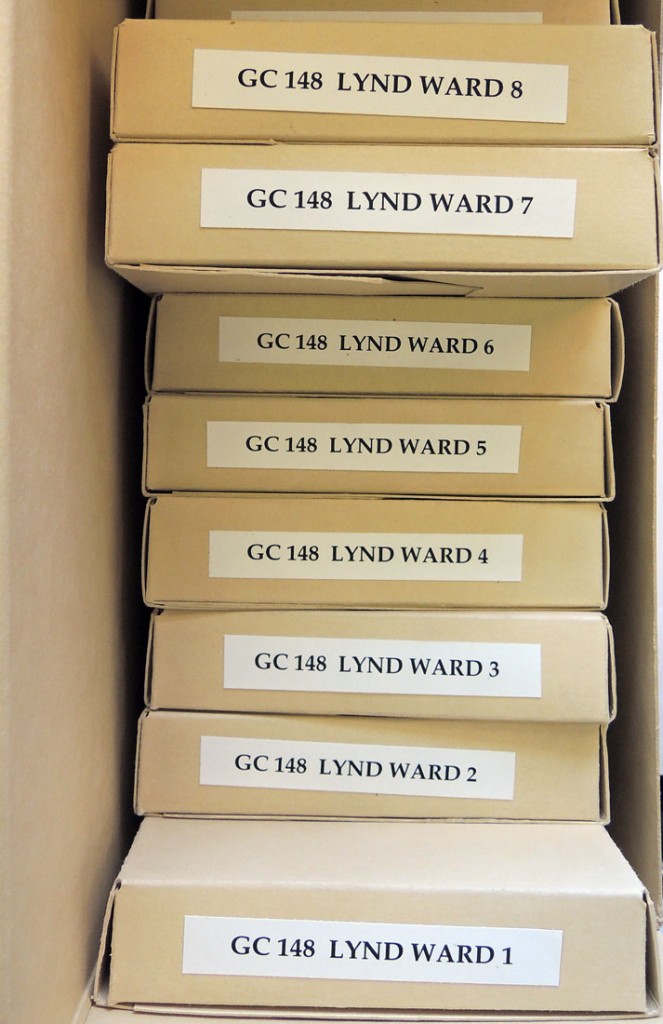 In his 1932 NYT's review of Wild Pigrimage, Harold Strauss wrote that Ward's story "is severely simple. A young man, aroused by communistic propaganda and his hatred of the ugliness of industrialism, breaks away to the countryside of his dreams."
But Strauss encourages the reader not to be content simply knowing the plot. "Such is the story but one must page through the book to appreciate its intensity and vitality."
The reviewer concludes with a comparison to the Flemish graphic novelist Frans Masereel (1889–1972) who he considers the only other true woodcut novelist. "In Wild Pilgrimage," notes Strauss, "Ward has made such strides toward profundity and power that this reviewer, for one, will grant him ascendancy over his German predecessor."
Although it might not be apparent here, Ward has used two colors of ink to print his story, black for action in the actual world and rose-red for the world within his mind. Happily, in later volumes, he realizes this is an unnecessary conceit given the power of the visual narrative and returns to black ink exclusively.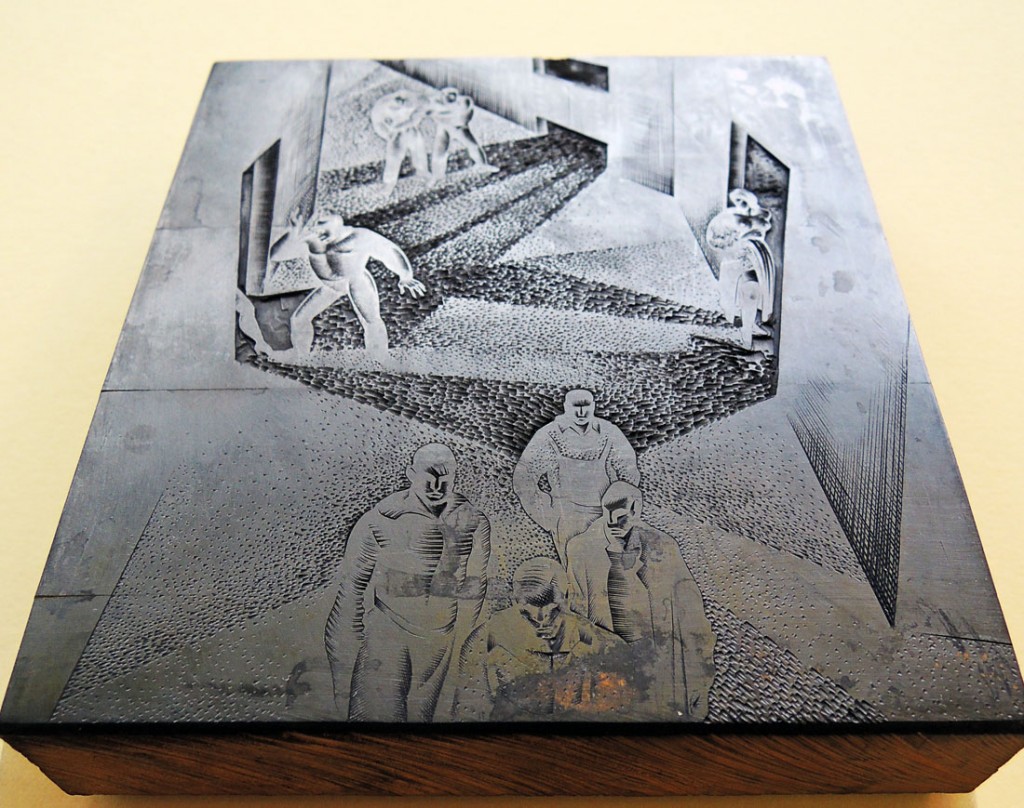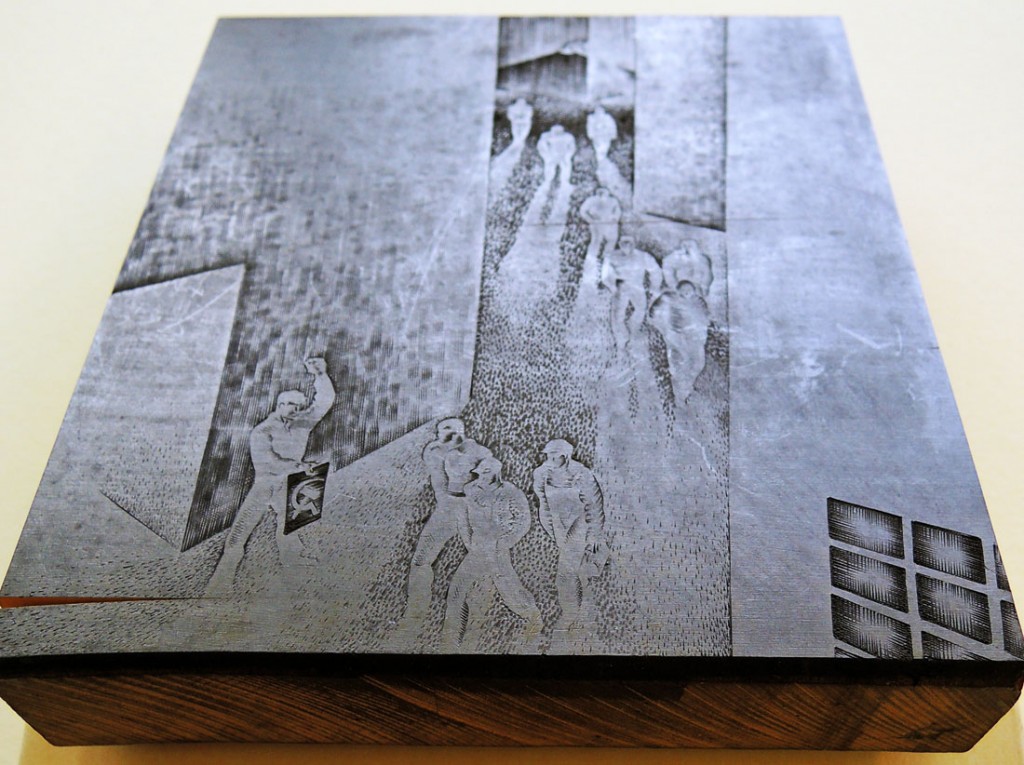 Harold Strauss, "Two Tales Told in a Sequence of Pictures: Wild Pilgrimage by Lynd Ward…," New York Times Dec 18, 1932.