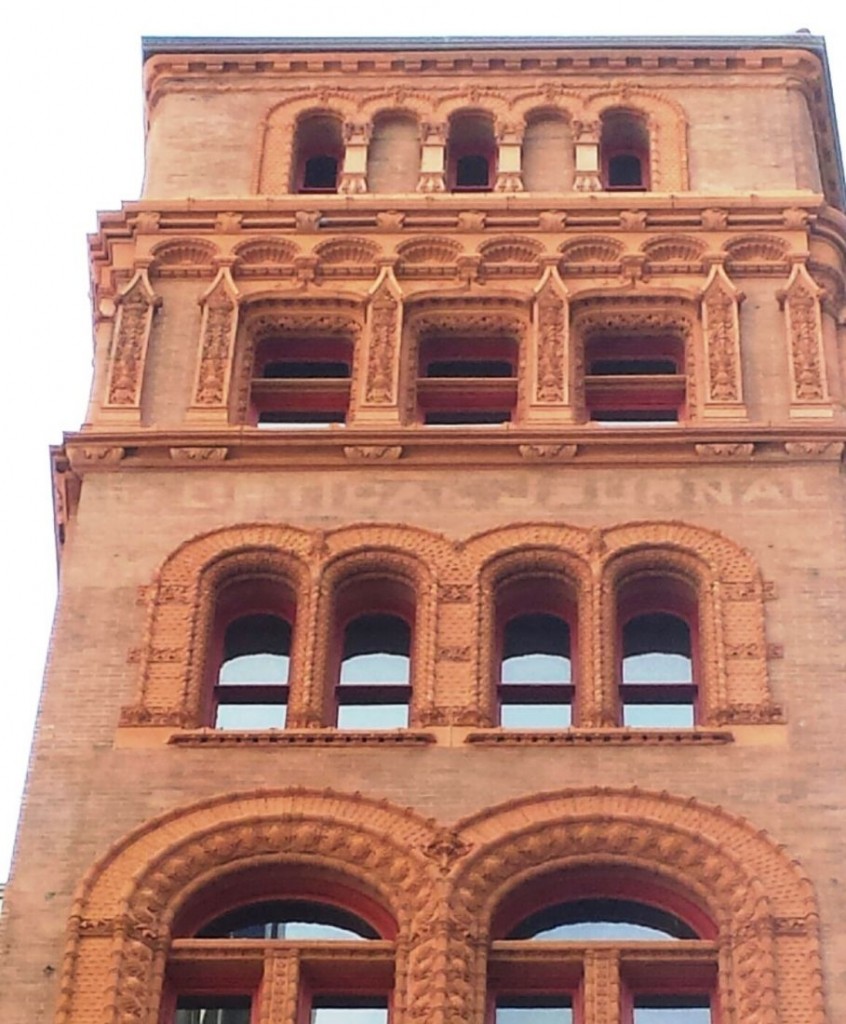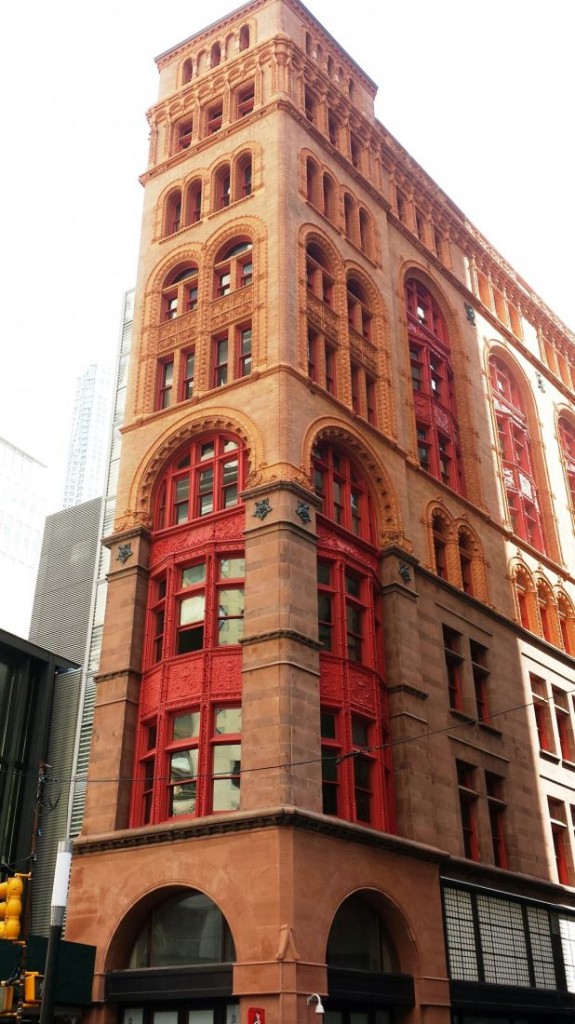 On one of Columbia Professor Andrew Dolkart's recent walking tours through lower Manhattan, we stopped at the corner of Broadway and John Street to study the Corbin Building. When it opened in 1889 it was one of the tallest commercial buildings in New York City. Designed by Francis Kimball, the terracotta structure is close by publisher's row, where most of the large newspapers were located and a block away from Mathew Brady's studio, along with other photographers and opticians along lower Broadway.
Near the top of the building, just under the penthouse, we saw the words "Optical Journal" on one side and "Jeweler's Circular" on the other. Dolkart pointed out that while the building was financed by Austin Corbin, president of the Long Island Railroad, most of the floors were rented to various companies. These top floors held the offices of the Jeweler's Circular Publishing Company, where in 1898, the American Association of Optician was established and a monthly journal printed.
These texts are some of the few period advertisements left in lower Manhattan. Like the rebinding of books and magazine, the renovation and reconstruction of the area has removed most of the print advertising, so valued by researcher and historians.