Oliphant Down (1885-1917), Bal Masqué: a Fantasy in One Act (London: Gowan and Gray, 1924). Book jacket design by E.A. Taylor. Graphic Arts Collection 2014- in process
The Scottish artist Ernest Archibald Taylor (1874–1951) not only painted in oil and watercolor but also designed furniture, interiors, and stained glass. He trained at the Glasgow School of Art before taking a position with the design firm of Wylie and Lochhead.
Beginning in 1910, Taylor and his wife, Jessie M. King (1875-1949) spent several years living in Paris, where they ran an art school called the Shearling Atelier. Back in Scotland, they continued to teach, establishing a school at High Corie on the isle of Arran and an artists' colony in Kirkcudbright.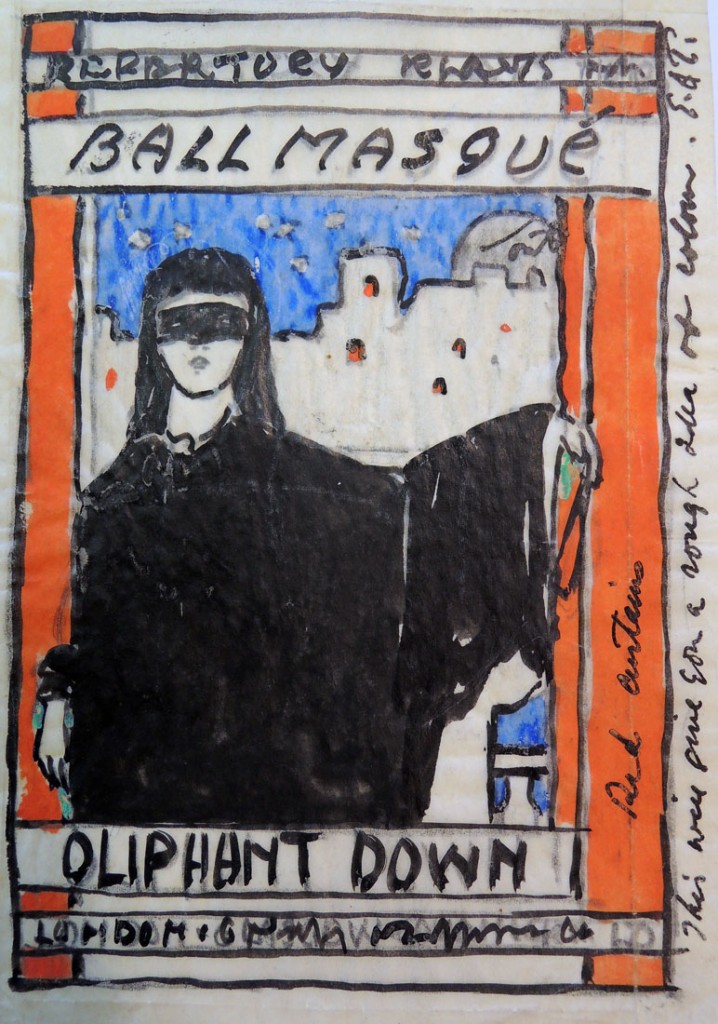 Taylor's experience as a stain glass designer is evident in the cover design for the Scottish playwright Oliphant Down's posthumous publication Bal Masqué. The Graphic Arts Collection recently acquired all of his preliminary drawings leading up to and including the final book. Notice the changes in the figure,  in the background, in the typography, and in the color scheme.
Princeton also holds ten books designed by Jessie King, primarily children's books in the Cotsen Library.