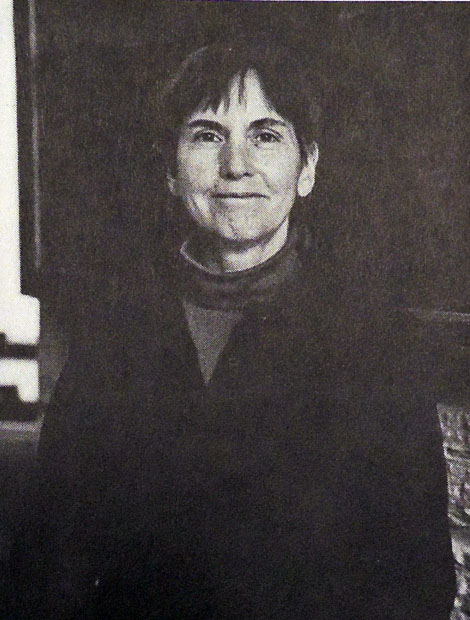 "I have worked with books most of my life," wrote Gretchen Oberfranc, introducing herself in the Winter 2002 Friends of the Princeton University Library Newsletter. "My first job, at age 14, was as a shelver in the children's book section of my hometown public library . . . . A job as editorial assistant to the Atlas of Early American History project at the Newberry Library eventually led to a copyediting position at Princeton University Press–where I stayed for twenty-four years."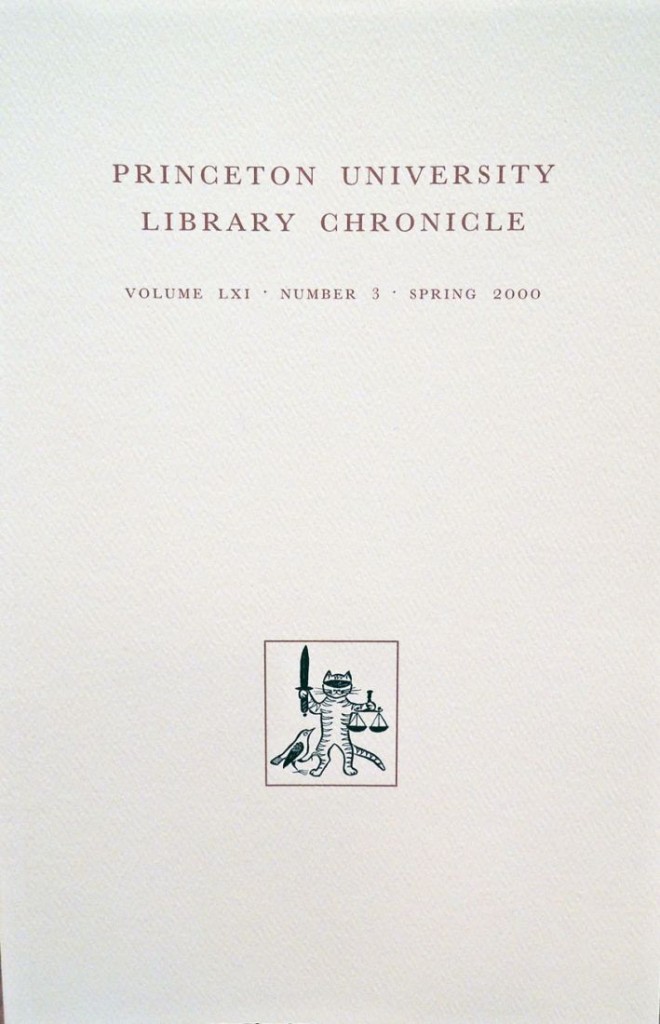 When Gretchen moved from the Press to Rare Books and Special Collections in Firestone Library, her first issue of the Princeton University Library Chronicle featured a cat, in connection with the commemorative edition of Adlai Stevenson's veto message rejecting Senate Bill No. 93, entitled, "An Act to Provide Protection to Insectivorous Birds by Restraining Cats" or the so-called "Cat-Bill." Thanks to Gretchen, this tiny book in Mudd Library became popular across the campus.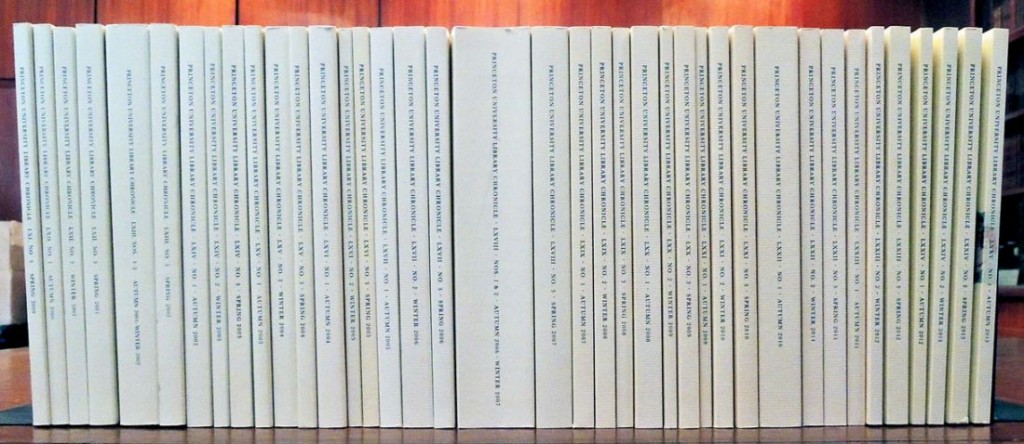 Over the years, Gretchen produced over 40 issues of the Princeton University Library Chronicle (with a few more almost ready for the mail), not to mention dozens of keepsakes, exhibition catalogues, newsletters, and other print material for the department. I would not want to count the tens of thousands of labels she patiently proofed and corrected for the curatorial staff.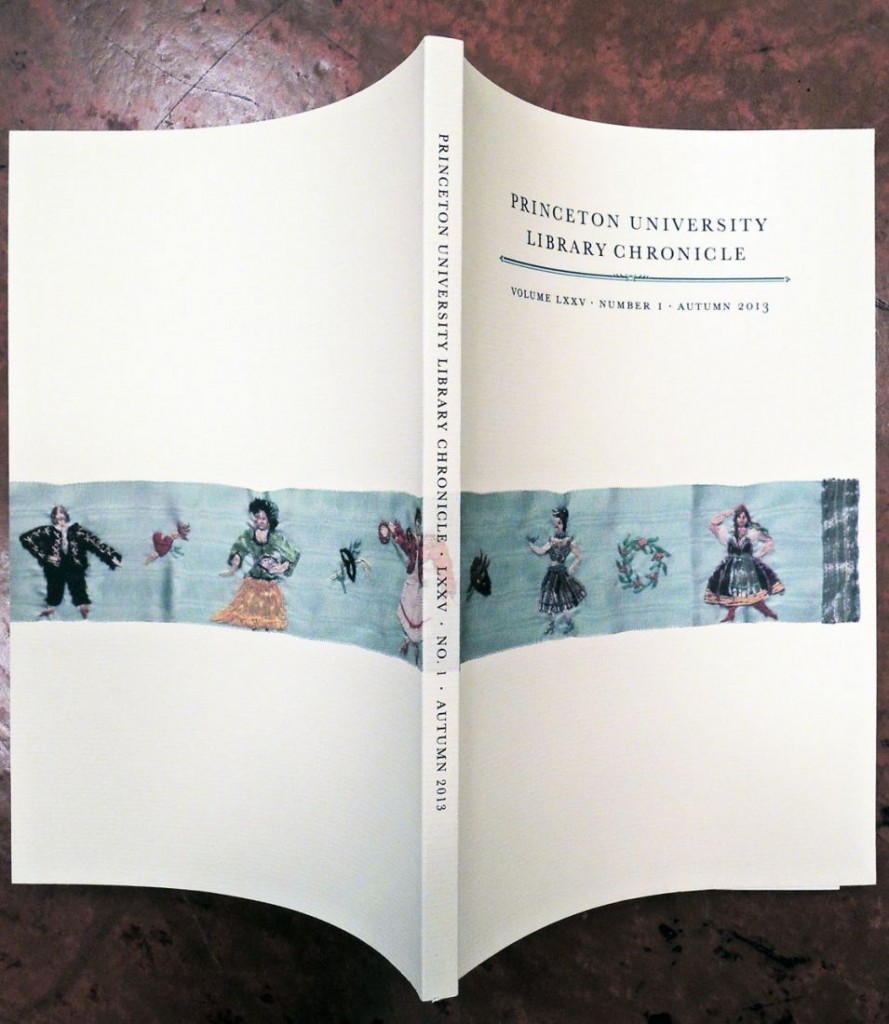 When asked to mention some of her most memorable issues, Gretchen points out the first wrap-around cover design; the first issue offering original fiction (published in honor of the Leonard L. Milberg collection of Irish novelists); and an issue dedicated to film. The latter included an essay by Maria DiBattista entitled "The G-String Letters" featuring a photograph of Gypsy Rose Lee from the Theater Photographs Collection.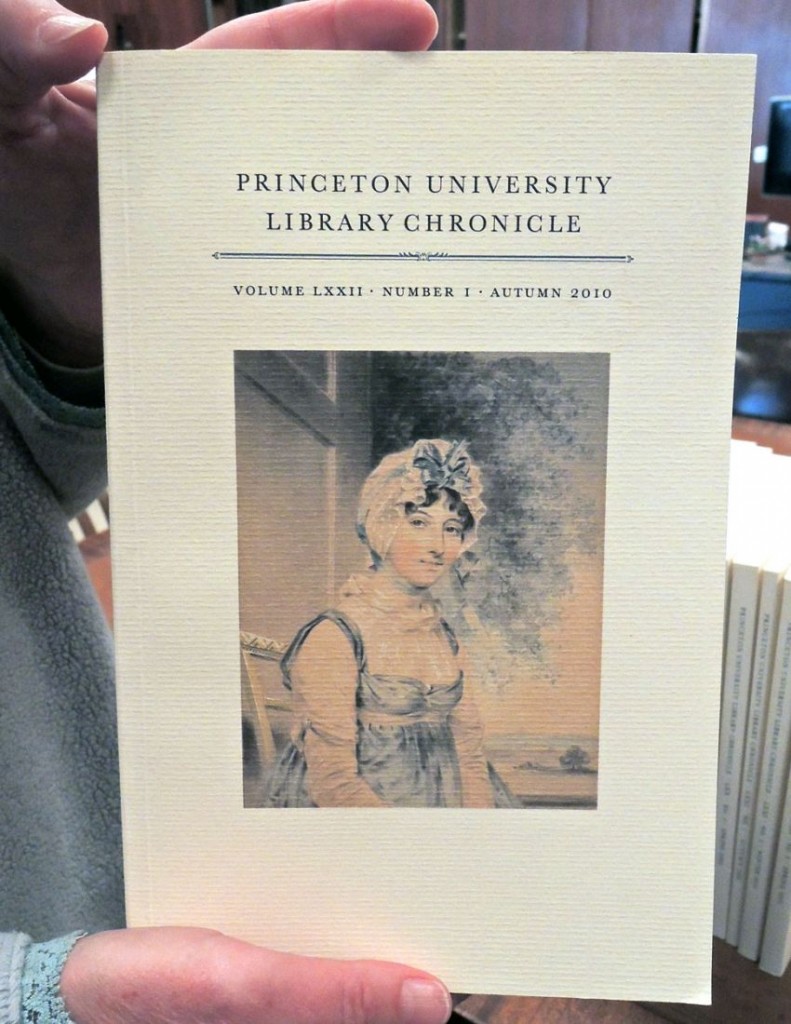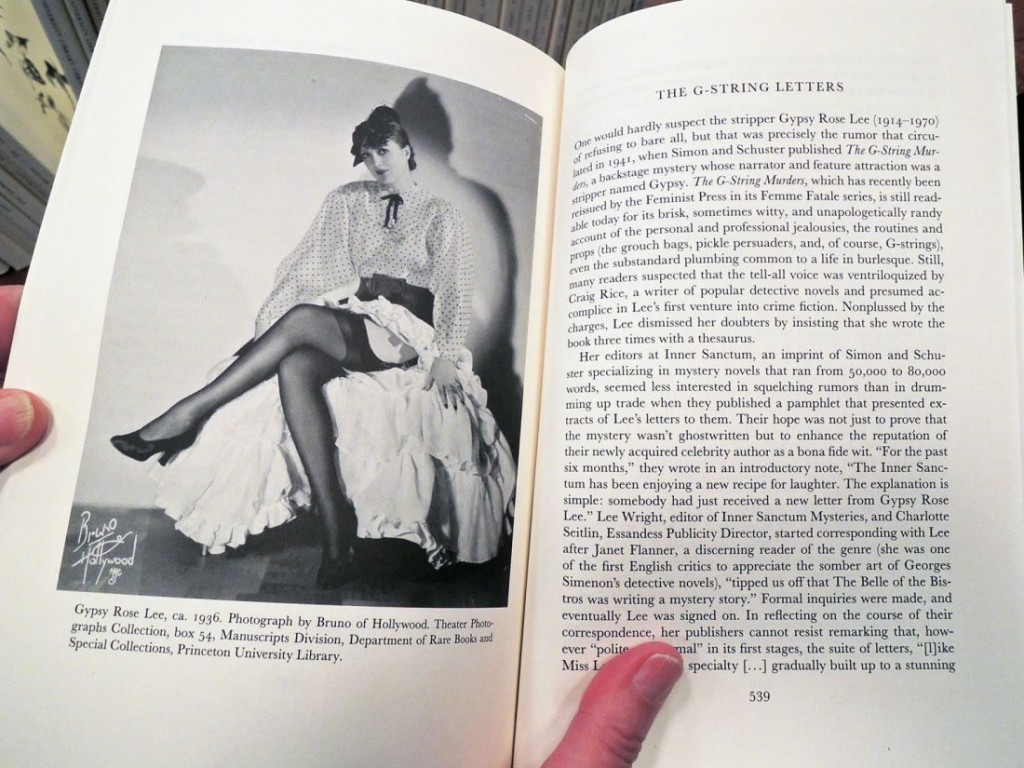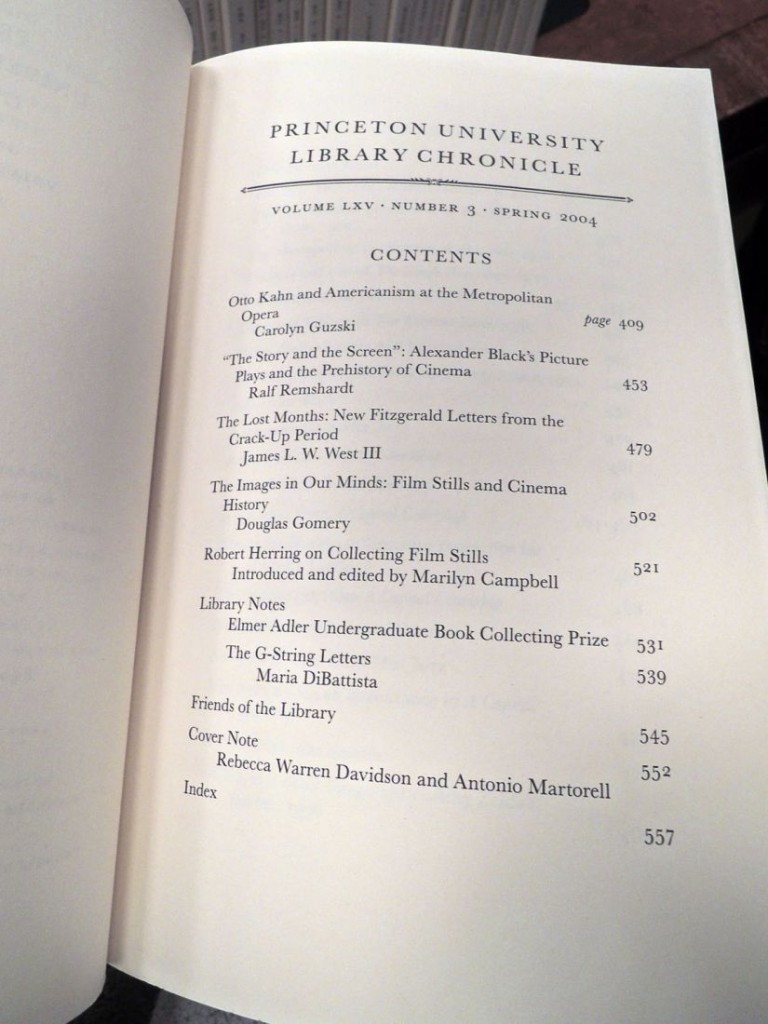 Gretchen also pointed to the issue featuring Johanna Fantova's introduction to her "Conversations with Einstein," along with Alice Calaprice's "Einstein's Last Musings." This, paired with the diary and short story by Ginevra King, F. Scott Fitzgerald's first love, edited by James L.W. West III, made for an outstanding publication in the autumn of 2003.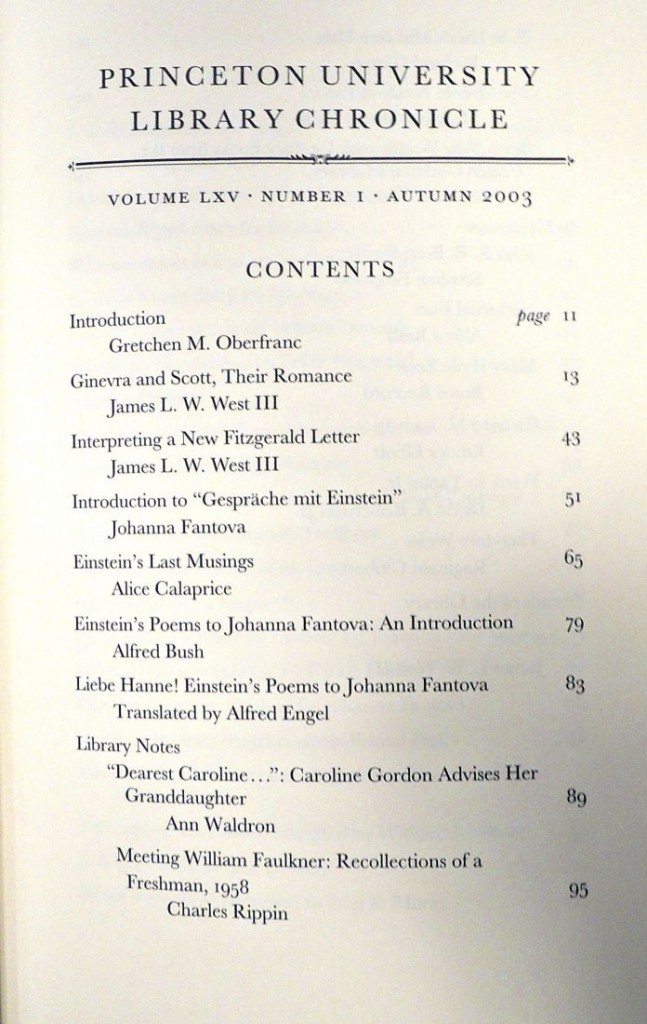 Gretchen leaves the department of Rare Books and Special Collections this week. For the many of us who benefited from her scholarship, good taste, and clever turn-of-phrase, we wish to express our thanks and appreciation. She has been endlessly generous with her time and patience with our lack of timeliness. Gretchen was always willing to do whatever was necessary to 'get it just right' and we were always the better for it.
It is hard to imagine the department without her. Thank you Gretchen and best wishes in your many new endeavors.