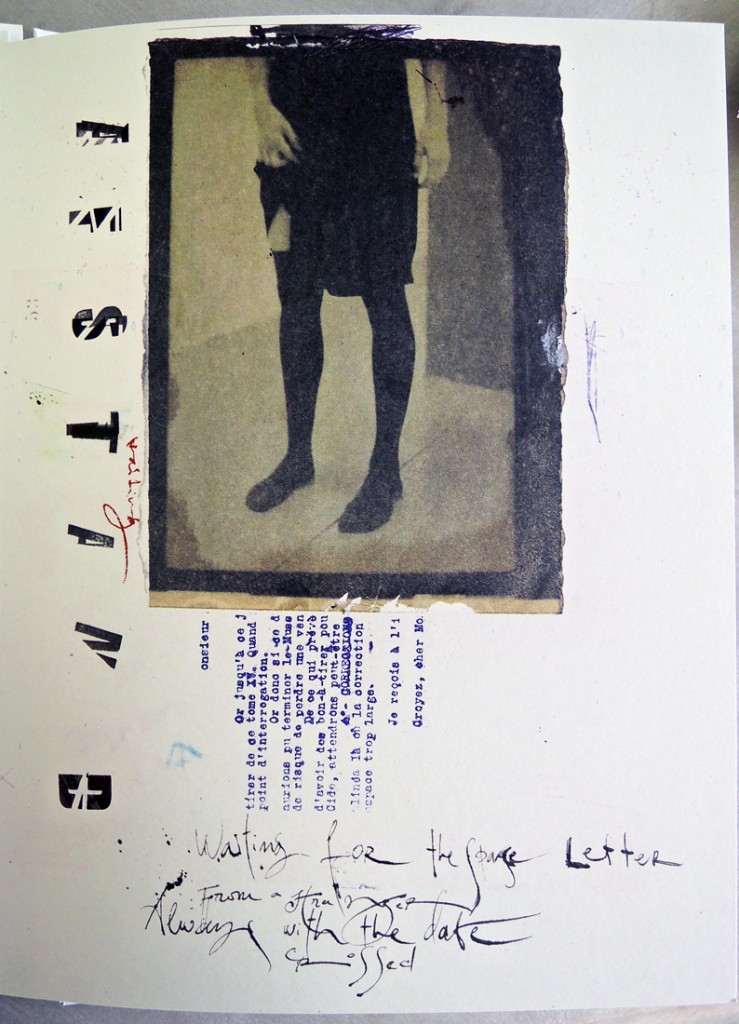 "The freedom of the book format is astonishing," writes Brody Neuenschwander, Class of 1981. "The order of the pages continues to change, bringing new combinations into being. Of course, you have to settle on a final order at some point. Or perhaps not. Books do not have to be bound…"
Neuenschwander's new book Letters to Anna is a good example of a successful unbound book. Together with photos by John Decoene and drawings by Peter Jonckheere, the 120 pages can be rearranged to produce new texts.
Completed in 2014, Neuenschwander's artists' book is sold to raise money for children at risk, through a program run by the King Boudewijn Foundation in Belgium. Special thanks go to Alfred Bush for his generous gift to the Graphic Arts Collection.