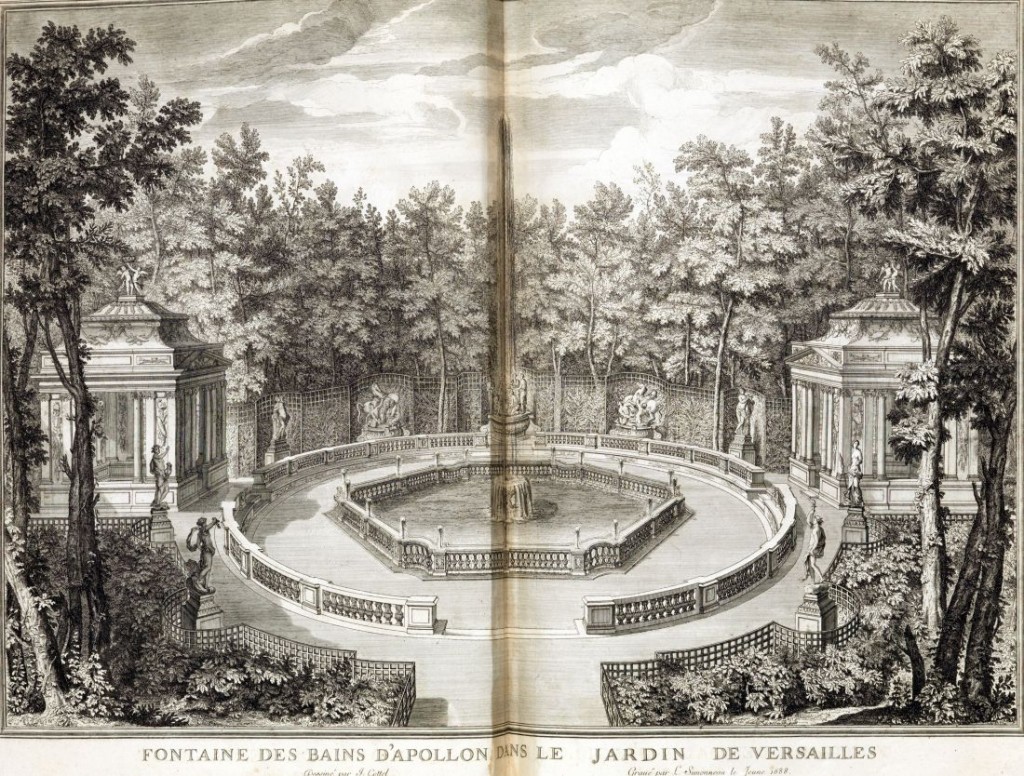 The exhibition website for
Versailles on Paper: A Graphic Panorama of the Palace and Gardens of Louis XIV
is now live at: http://rbsc.princeton.edu/versailles. The show will be mounted in the main gallery, Rare Books and Special Collection, Firestone Library, Princeton University from February 13 to July 19, 2015.
Ian Thompson, author of The Sun King's Garden, will present the opening lecture in 101 McCormick Hall at 3:00 on Saturday, February 14, 2015. A reception will follow in the Firestone Library gallery. These events are sponsored by the Friends of the Princeton University Library and the Department of French & Italian.
The Firestone Library gallery is open to the public, free of charge, Monday to Friday: 9:00 to 5:00 and Saturday to Sunday: 12:00 noon to 5:00.
[Details from corner ornaments in the Salon of War and the Salon of Peace]