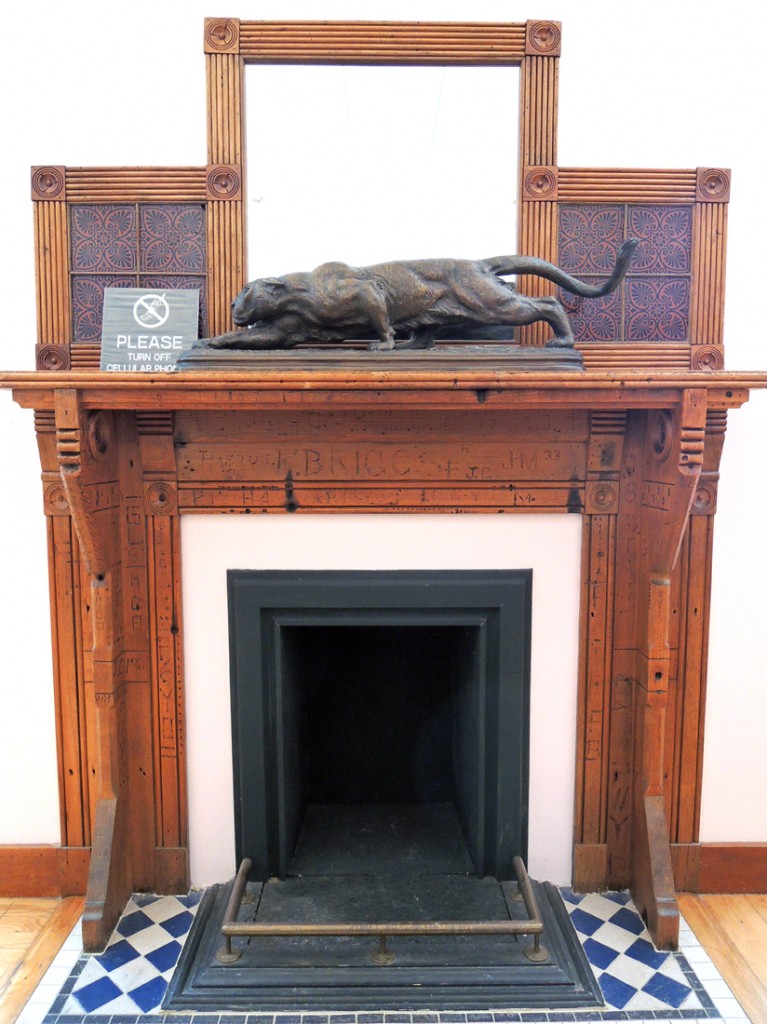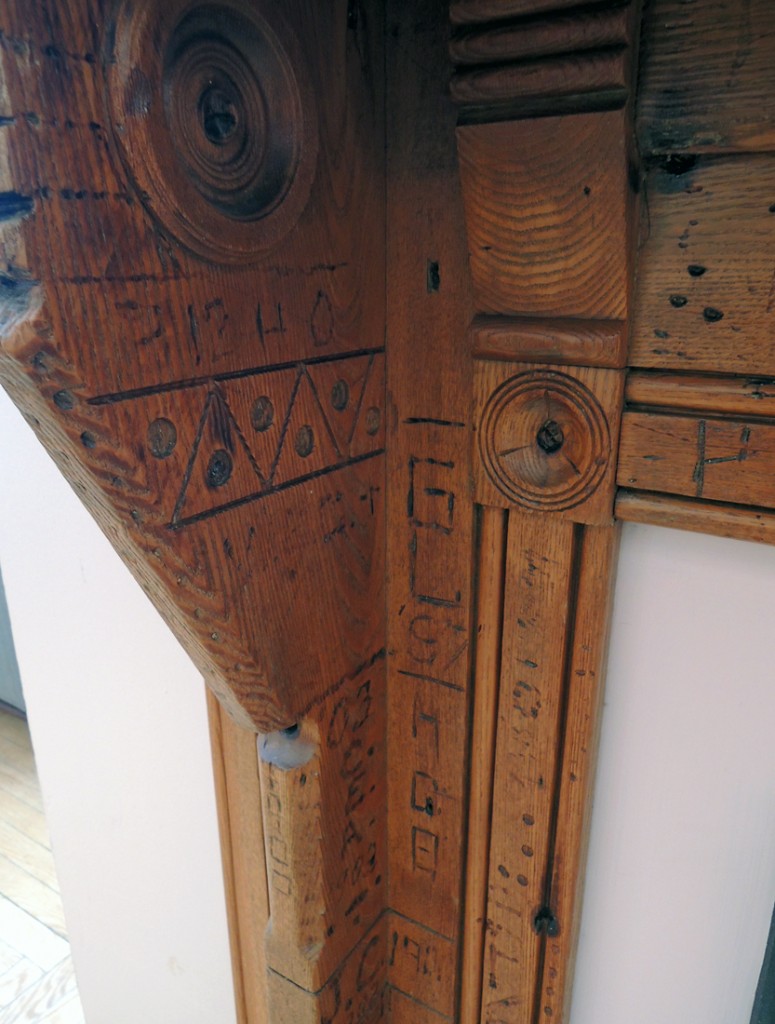 As an undergraduate, Henry Martin, Class of 1948 and former New Yorker cartoonist, lived in Witherspoon Hall. Some years later, while drawing in his William Street studio, Martin got a call from Fred Fox, Class of 1939 and Keeper of Princetoniana. Fox told him to come quickly and help save parts of Witherspoon before they were lost in an upcoming renovation. Martin did and somehow, managed to take home his dormroom's fireplace complete with mantel and mirror.
In 1982, Martin got another call asking if he had any objects for a "Princetoniana" room, which was being established in Firestone Library. Without hesitation, the generous artist put the fireplace back into the trunk of his car and drove it back to campus.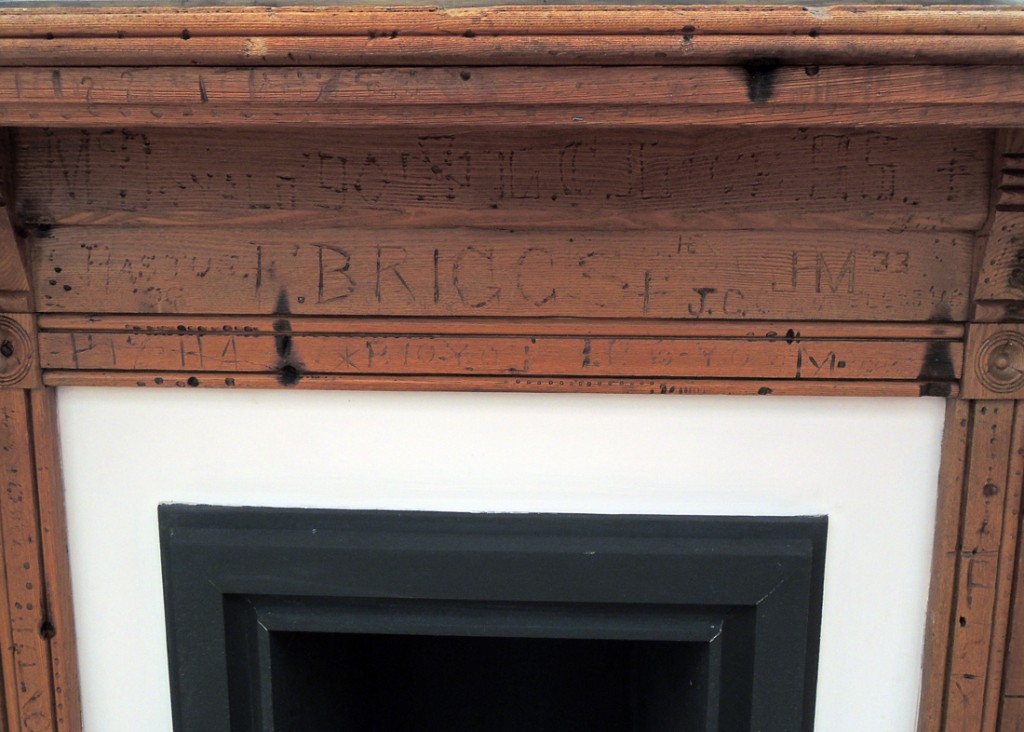 Today, most of the Princetoniana has been moved to Mudd Library for safe keeping but Martin's fireplace remains in Firestone Library. Walk all the way to the back (Nassau Street side) of the first floor and take a look.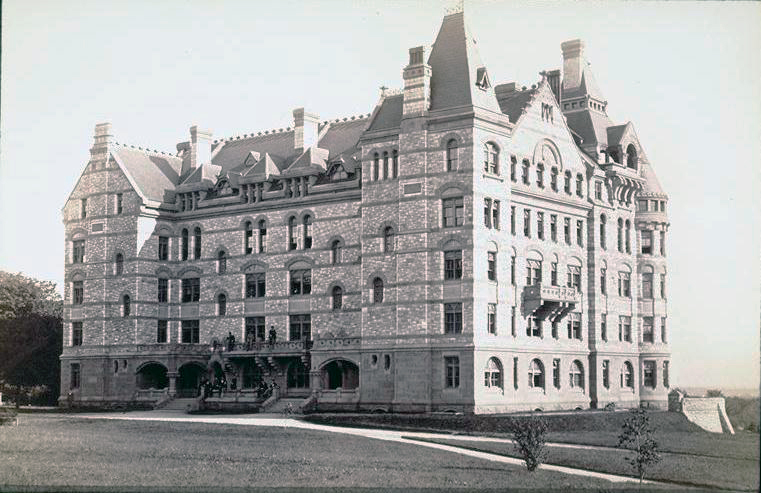 "Named for Princeton's sixth president, Witherspoon was designed in 1877 by William Appleton Potter and his partner Robert Henderson Robertson in a mix of High Victorian Gothic and then-nascent Richardsonian Romanesque architecture (a style that would be more fully realized in Potter's Alexander Hall).
For 20 years (until the erection of Blair Hall), Witherspoon's imposing edifice formed the campus' southwestern boundary and was the first sight of the University for anyone arriving by train. Today, after two complete interior renovations, Witherspoon Hall remains Princeton's oldest dormitory that is still used to house students."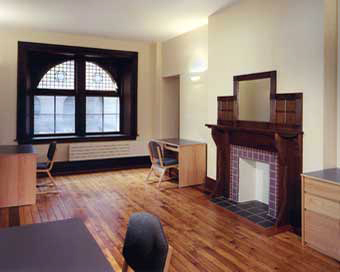 Contemporary view inside Witherspoon Hall where a few fireplaces remain.