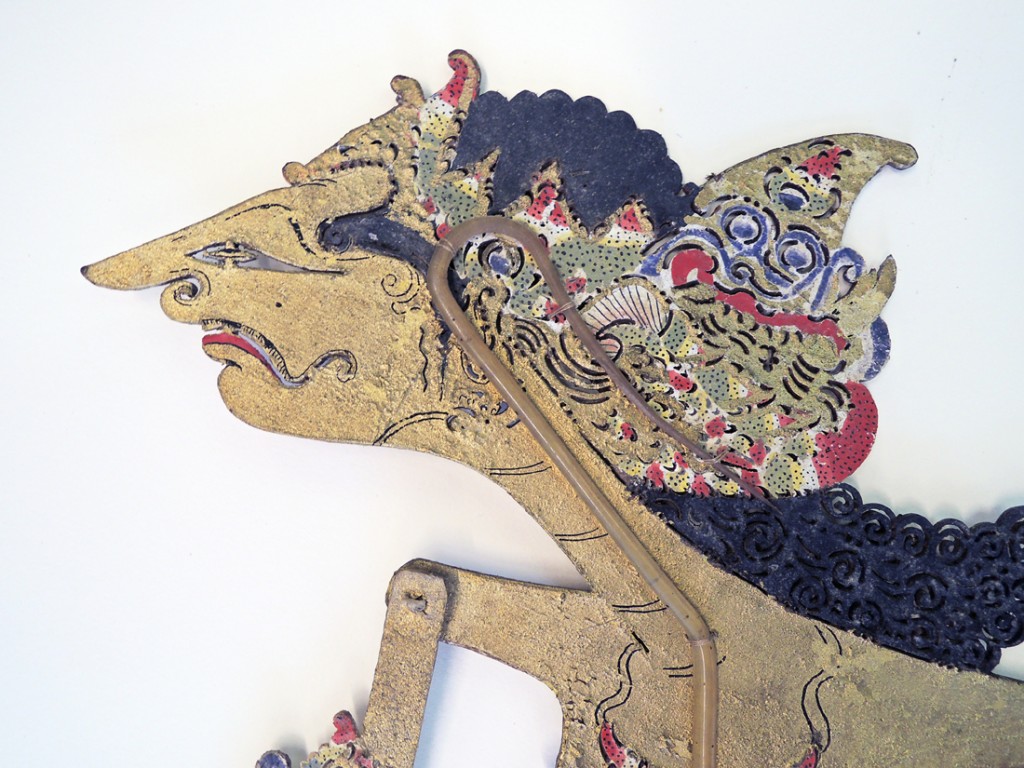 The Graphic Arts Collection holds two Wayang Kulit, or Indonesian shadow puppets, thanks to the gift of Professor Robert Koch. They came with a small label that reads:
"A pair of Balinese shadow puppets, probably 20th century, with articulated arms, are part of a tradition of Oriental shadow theatres which began as illustrations to narration. The technique uses flat figures of a non-transparent or semi-transparent material to reflect stylized shadows against a screen; these are then moved to music or chant. The entertainment is a common diversion for the eve of a wedding."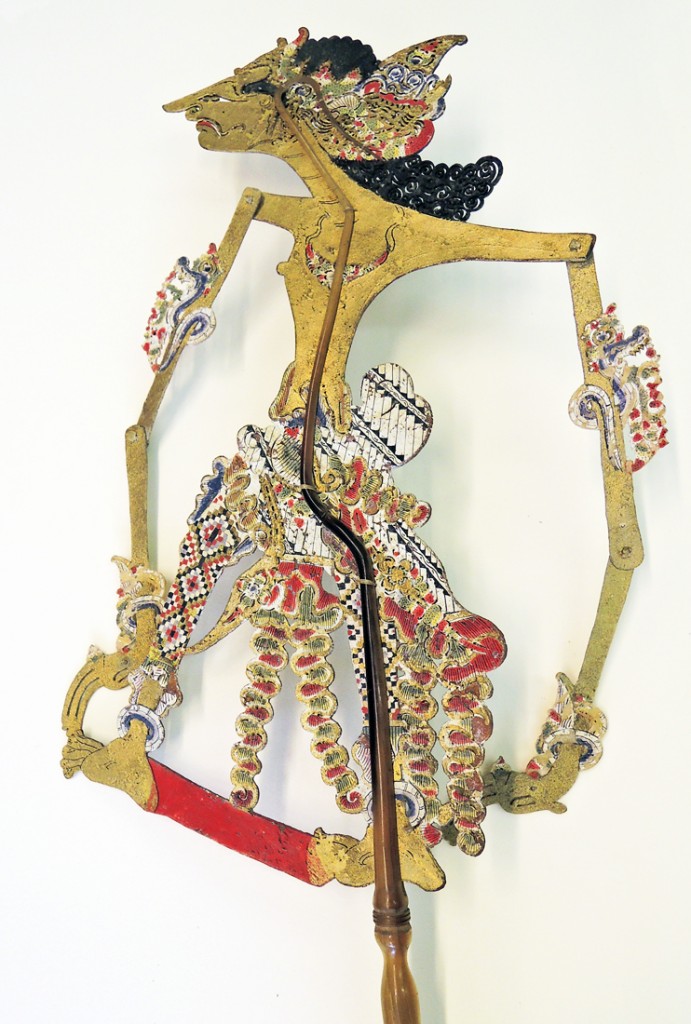 The Princeton Alumni Weekly posted this remembrance of Mr. Koch in 2012.
Robert Koch, professor emeritus of art at Princeton, died Nov. 10, 2011, after a lengthy illness. He was 91. In 1940 and 1942, Koch earned bachelor's and master's degrees from the University of North Carolina. After Army service from 1942 to 1946, he earned an M.F.A. in 1949 and in 1954 a Ph.D. in art from Princeton. His career started at Princeton in 1948 as a teaching assistant, and in 1949 he became an instructor and assistant director of Princeton University Art Museum.

Koch was appointed an assistant professor of art in 1955 and in 1966 was promoted to full professor. He remained as assistant director of the art museum until 1962, and then was faculty curator of prints. He retired as professor emeritus in 1990. A scholar of Northern Renaissance art, Koch received a Fulbright grant in 1956 for study in Belgium, and in 1961 won a grant from the American Council of Learned Societies. He authored several books.

As described in PAW's June 2, 2010, article "When Art Historians Went to War," more than a dozen Princetonians helped locate and return Nazi-confiscated art works for the Monuments, Fine Arts, and Archives Service. Koch was one of these "Monuments Men," the last surviving Princetonian among them.