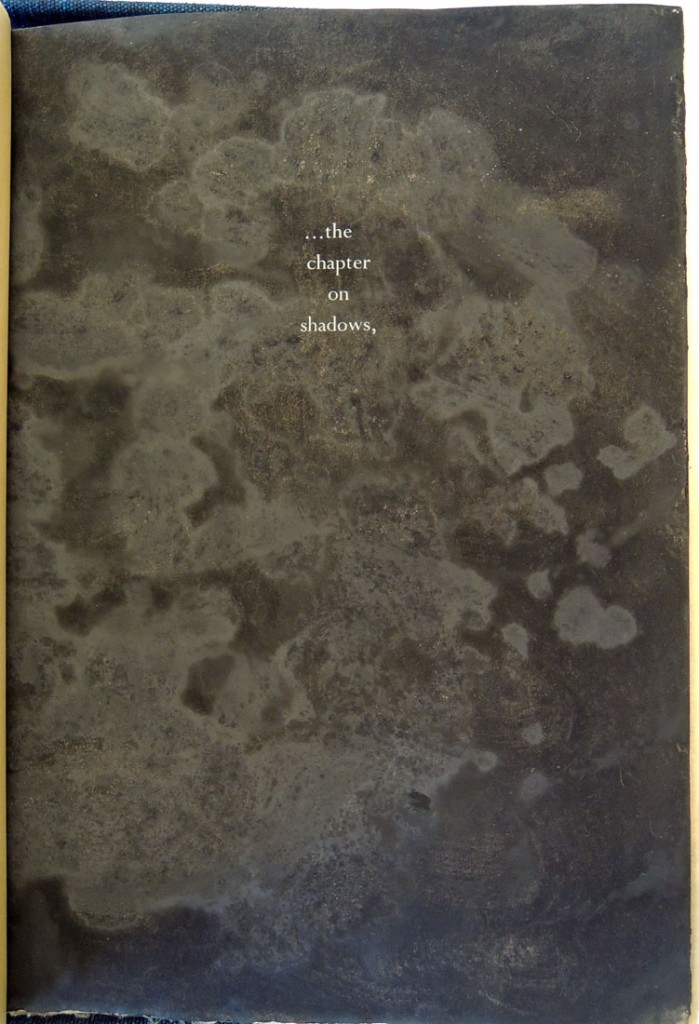 Michele Burgess, of Brighton Press, writes: "I asked Chard [deNiord] how he felt about the idea of 'night' as an archive of thought. He sent me these poems. After reading them I thought about and drew shafts of moonlight and sunlight in the woods of Vermont.
Chard had recently and reluctantly cut down 100 trees to protect his house from falling limbs and to create a meadow on his property. This seemed a very dramatic event to me, as a woman from the arid southwest, and I was captured by the duality expressed in it.
I used those trees as metaphors for his poems to explore the way darkness orients and reorients itself in nature and in the human imagination. The paintings felt necessary to add physicality to the blackness and to enclose the etchings."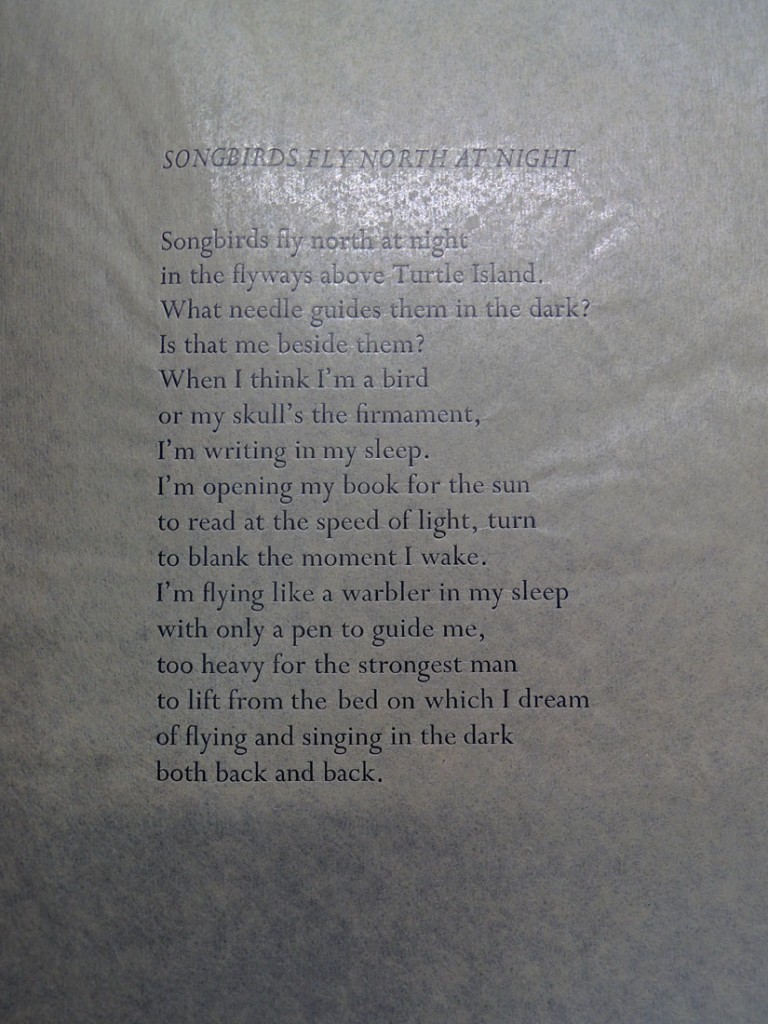 This fall, Chard deNiord will be named Vermont's eighth Poet Laureate. A cofounder of the New England College MFA program in poetry, he is the author of Asleep in the Fire (1990), Sharp Golden Thorn (2003), Night Mowing (2005), and The Double Truth (2011). His latest poetry collection, Interstate, is due out next month.
DeNiord joins an exclusive club of official Green Mountain bards. Vermont's first poet laureate, Robert Frost, was appointed in 1961 and served until 1963. He was followed many years later by Kinnell (1989-93), Louise Glück (1994-98), Ellen Bryant Voigt (1999-2002) Grace Paley (2003-07), Ruth Stone (2007-11) and Lea (2011-15). –this is taken in part from "Chard deNiord Appointed Next Vermont Poet Laureate," Posted by Ken Picard on Mon, Aug 24, 2015.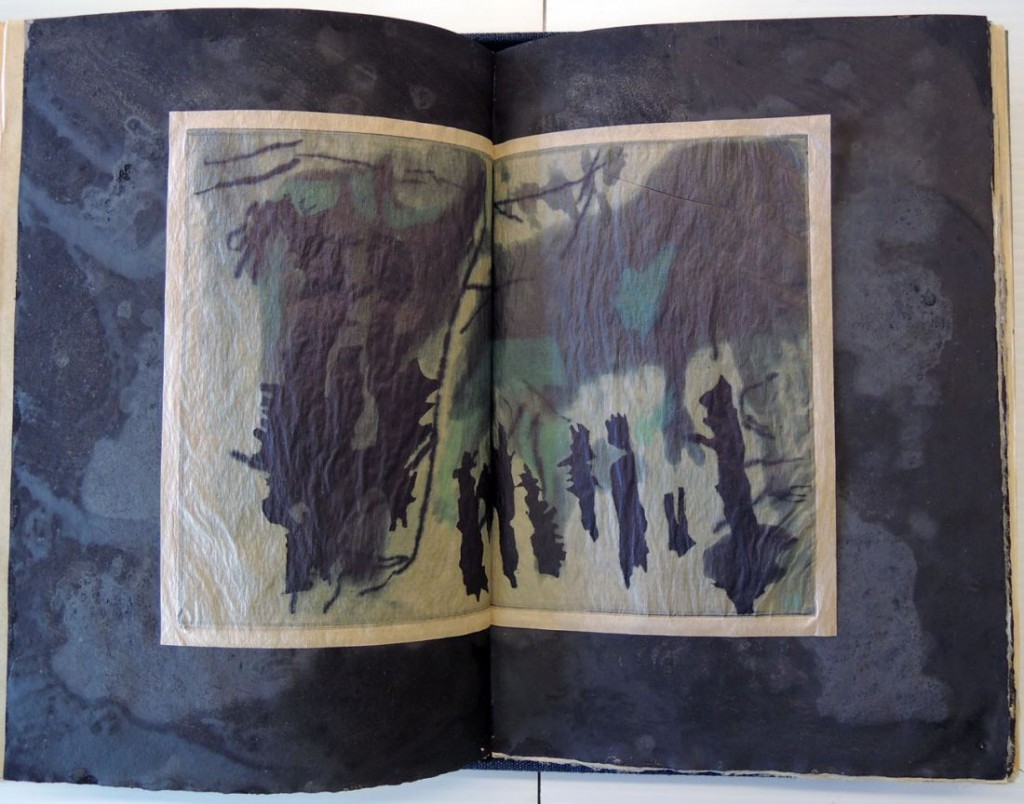 Michele Burgess is the Director of Brighton Press and a prolific artist. For more information, see:
http://www.ebrightonarts.com/public/index/index.php