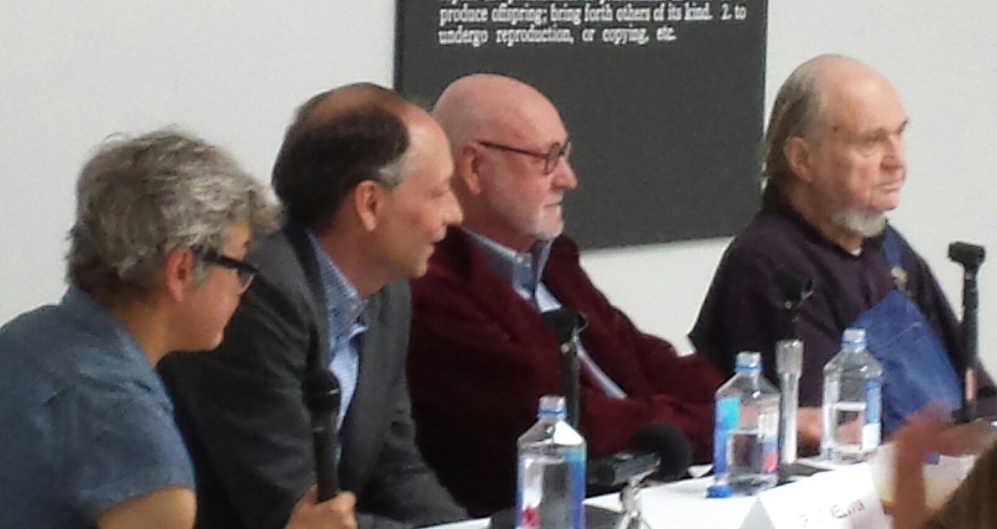 Jo Melvin, Christophe Cherix, Jack Wendler, Carl Andre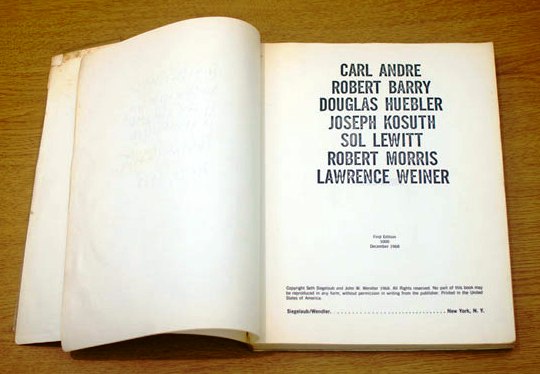 Carl Andre, Robert Barry, Douglas Huebler, Joseph Kosuth, Sol Lewitt, Robert Morris, Lawrence Weiner (New York: Seth Siegelaub and John W. Wendler, 1968). Graphic Arts Collection Oversize GAX 2006-0071Q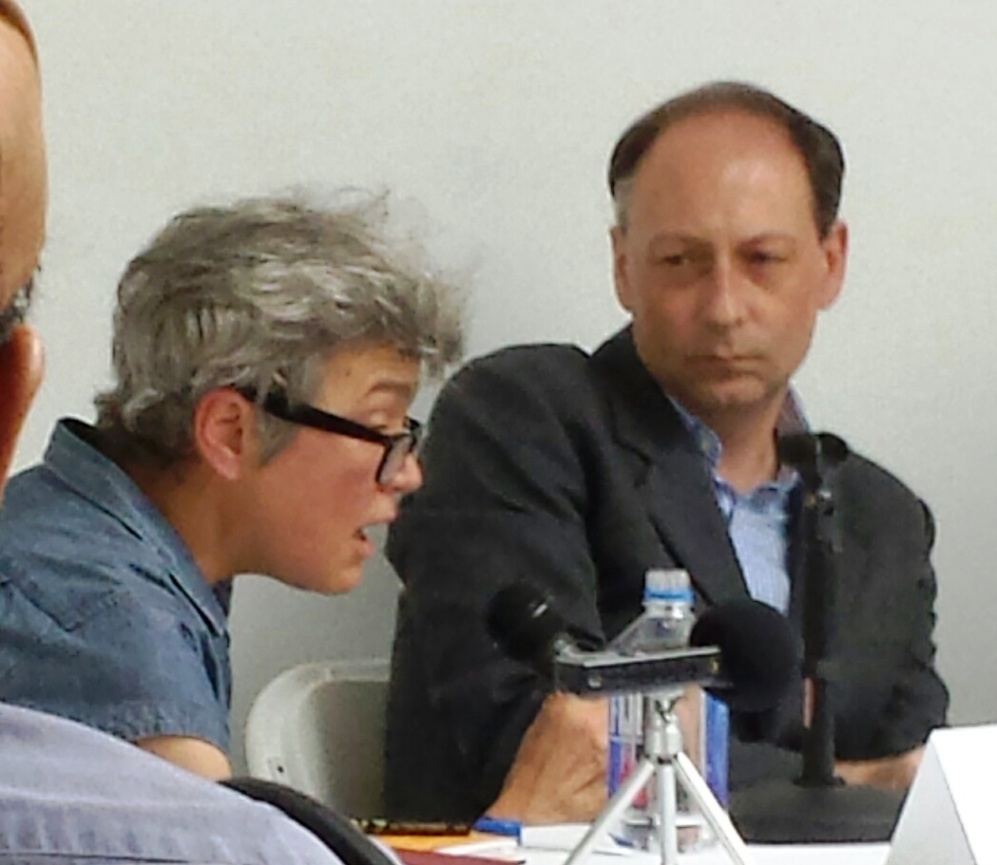 On Sunday afternoon, September 13, 2015, a panel discussion was held to the Paula Cooper Gallery, organized around the 1968 publication known informally as The Xerox Book. Included on the panel were the minimalist artist Carl Andre; MoMA curator Christophe Cherix; co-publisher of the Xerox Book Jack Wendler; and art historian Jo Melvin (seen behind the panelists is an early definition piece by Joseph Kosuth).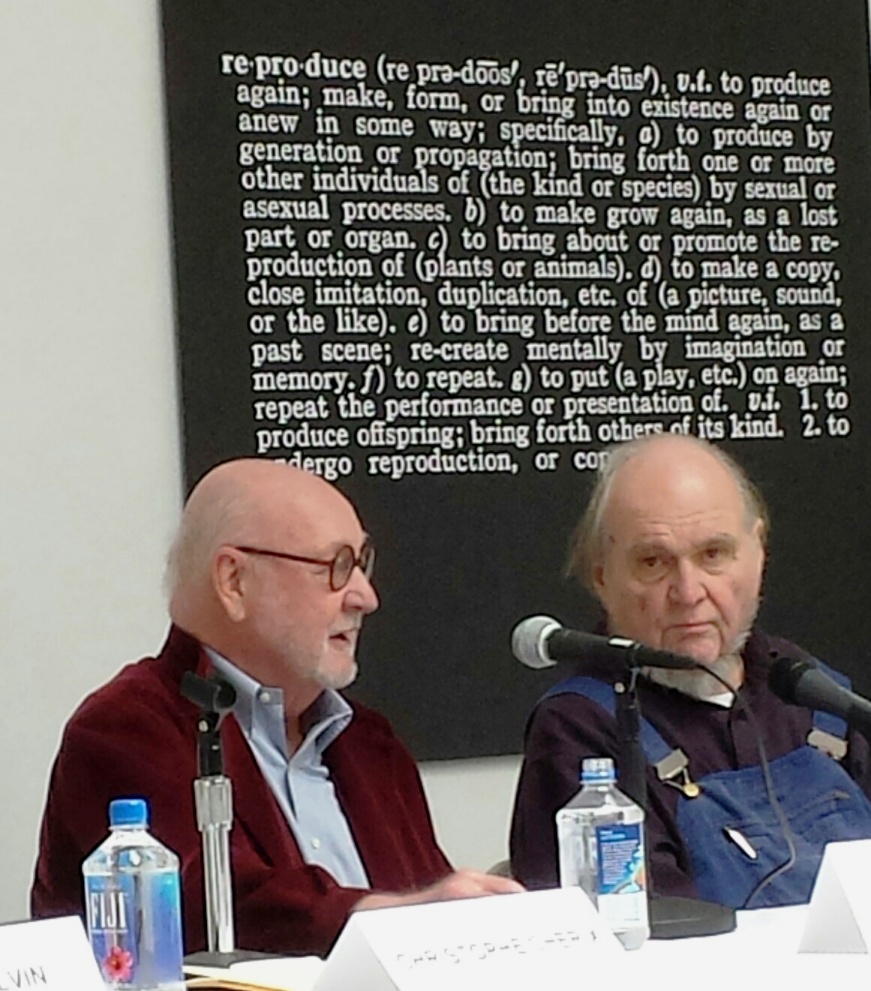 The project, as conceived by Seth Siegelaub and Jack Wendler, was intended to be a group exhibition in the form of a 64-page printed book. A small group of contemporary artists were each invited to fill 25 pages in any way they desired, with the understanding that the book was to be reproduced by Xerox. In the end, Xeroxing proved too expensive and the first edition of 1,000 copies was printed offset. The copy in our Graphic Arts Collection is from this first edition.
The seven artists who accepted the unpaid commission were Carl Andre, Robert Barry, Douglas Huebler, Joseph Kosuth, Sol LeWitt, Robert Morris, and Lawrence Weiner. During the discussion, we were reminded that the artists were supposed to receive 50 cents for each copy that was sold (up to a total of $400) but Andre confirmed that no money ever exchanged hands.
There continues to be disagreement around the purpose and the continued importance of The Xerox Book, as was obvious on Sunday. Andre stated, "The artist makes the art, the critic makes the culture."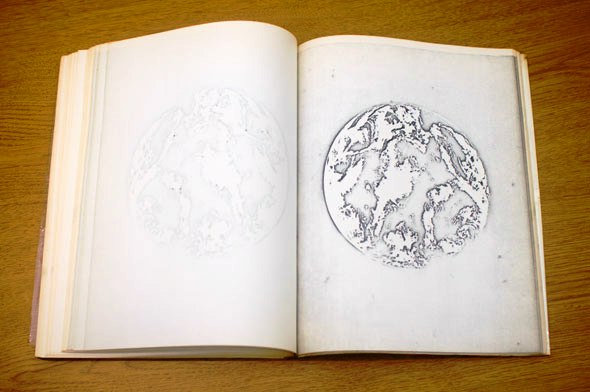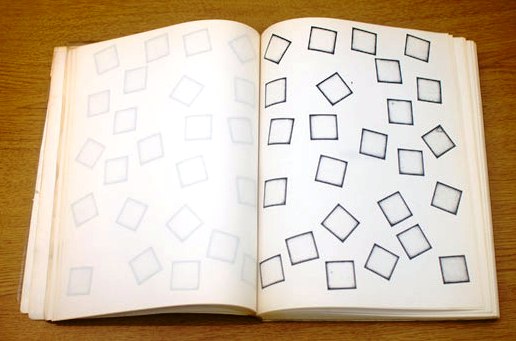 For more information, see www.paulacoopergallery.com