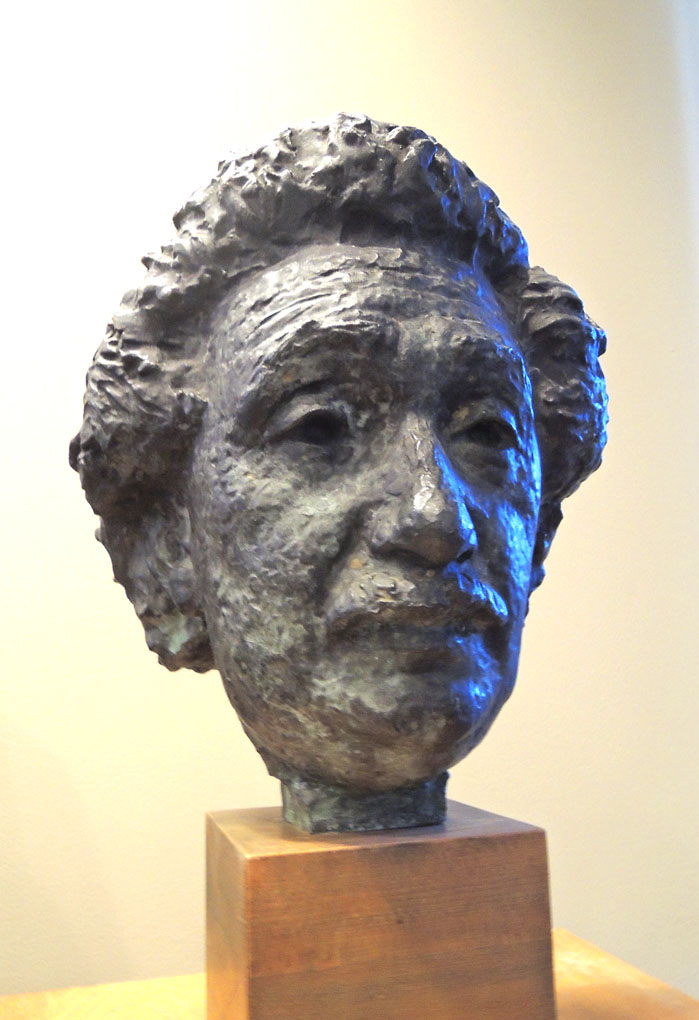 Helmuth Nathan (1901–1979), Bust of Albert Einstein, ca. 1967. Cast bronze. Museum objects collection. (Ex) 5014. Gift of Colonel and Mrs. Norvin Rieser.
This cast bronze bust of Albert Einstein (1879-1955) is currently on view in the second floor lounge of the Department of Physics in Jadwin Hall on Washington Road.
The artist was Dr. Helmuth Nathan (1901-1979), who emigrated to the United States in 1936 and worked at several hospitals before joining the Albert Einstein College of Medicine at Yeshiva University in 1955 as a professor of surgery and founding faculty member.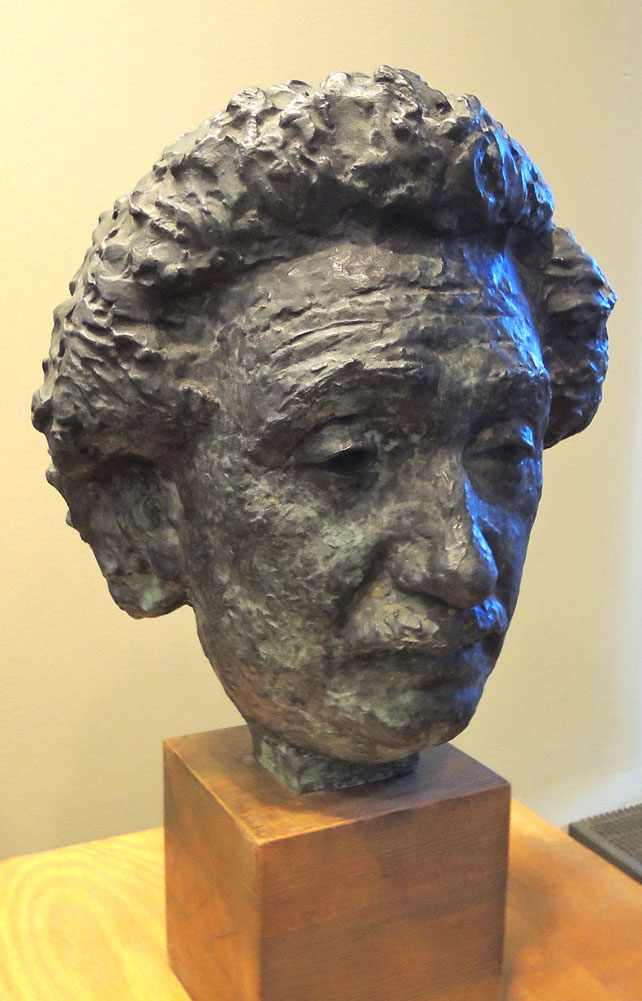 In 1973, Nathan was appointed professor and chair of Einstein College's newly created department of the history of medicine.
Dr. Nathan was not only a published researcher but also a painter, sculptor and graphic artist whose work is displayed in numerous museums, libraries, and private collections.
According to the 2010 Einstein College Alumni Magazine, "Helmuth Nathan is perhaps best known among early Einstein students for bringing nude art models into the lecture hall and attempting to teach us medical students how to sketch the human figure."
A second copy of Dr. Nathan's bust of Einstein is on view in the lobby of the Siegfried and Irma Ullmann Research Center for Health Sciences.