Last Friday, Dr. Jane Glaubinger, curator of prints at the Cleveland Museum of Art, escorted members of the Print Club of Cleveland on a visit to Princeton University. A portion of the group are seen above.
Founded in 1919 by collectors of fine art prints, the Print Club has been a resource for print collectors in the Western Reserve for 96 years. Thanks to their enduring commitment, nearly one-third of the Cleveland Museum's superb collection of over 18,000 prints are gifts from the club or its members. In addition, the organization sponsors lectures, trips, and a Fine Print Fair benefiting the entire Cleveland community.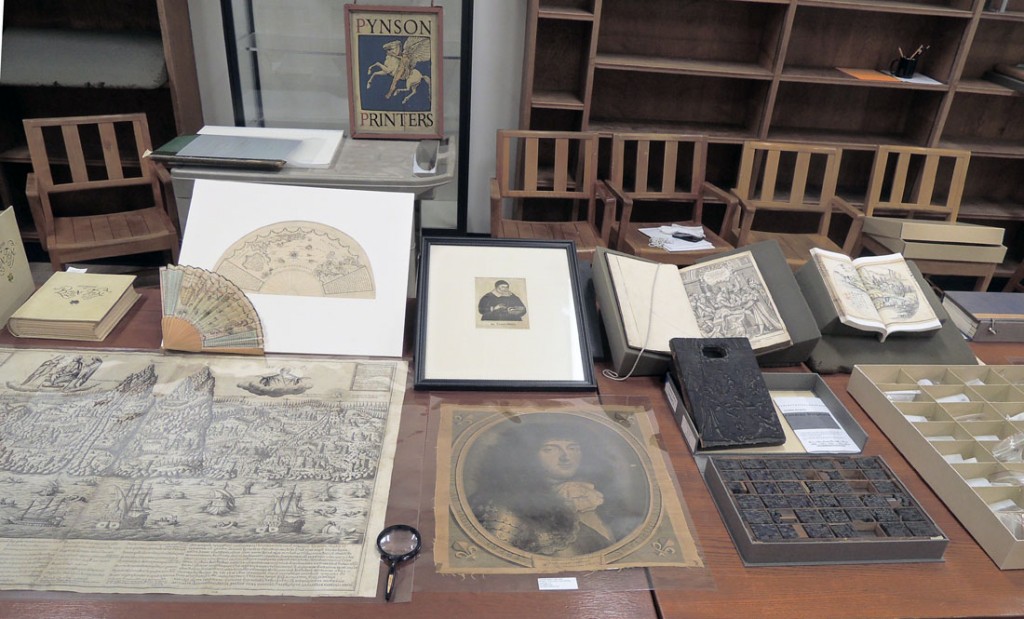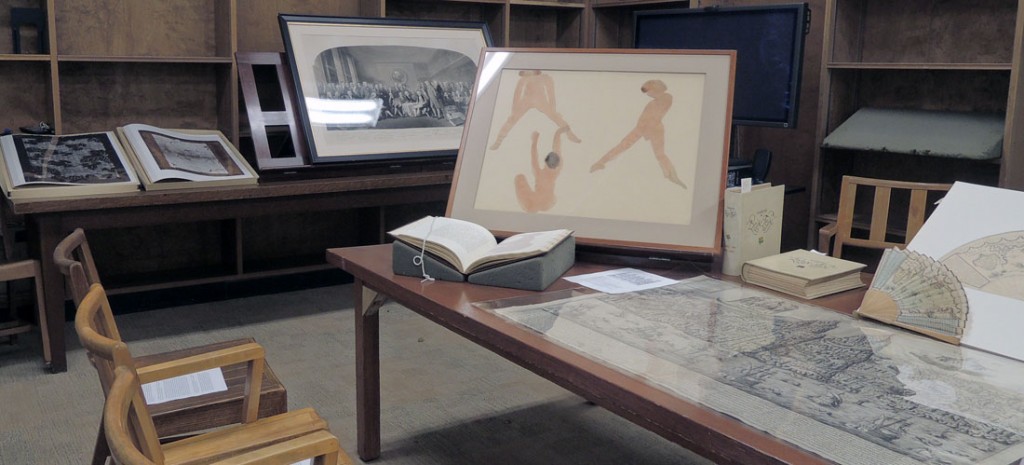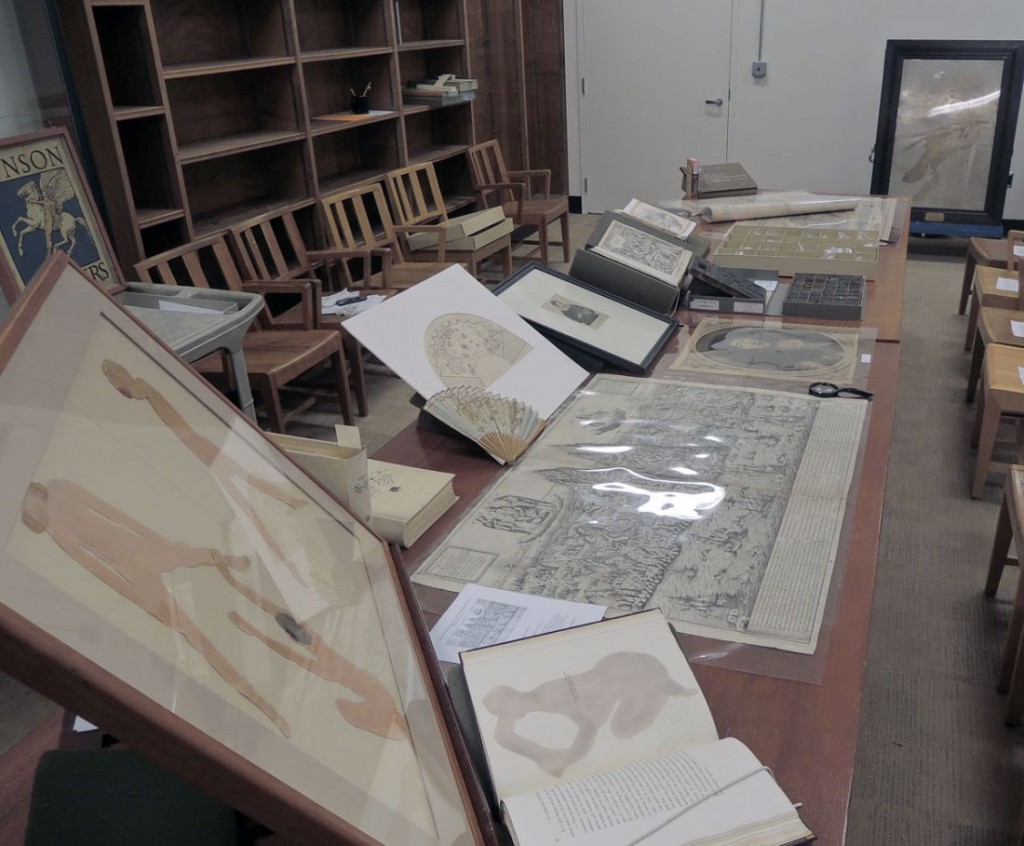 We pulled a wide variety of material in honor of their visit, including:
1. Pre-Columbian stamp seals and roller seals, no date [not after late 15th centuries]. Clay. Graphic Arts Collection. GC185. Gift of Gillett G. Griffin.
2. Original woodblock for the frontispiece of Realdo Colombo (ca. 1510-1559), De re anatomica libri XV (Venice: Vincenzo Valgrisi for Nicolai Bevilacqua, 1559). Pearwood block with cartouche cut-out at top for the title type inset. Graphic Arts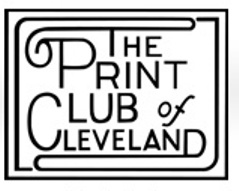 3. John Foster (1648-1681), Portrait of Richard Mather, ca. 1670. Woodcut. Given in memory of Frank Jewett Mather Jr. by his wife, his son, Frank Jewett Mather III, and his daughter, Mrs. Louis A. Turner. Graphic Arts Collection, GA 2006.00728
4. Robert Nanteuil (1623-1678). Philippe, Fils de France, Duc d'Orléans, 1671. Engraving on satin cloth. Graphic Arts Collection GA 2005.01154. Gift of John Douglas Gordon, Class of 1905.
5. Wang, Gai (active 1677-1705), Jie zi yuan hua zhuan [casual English title: The Mustard Seed Garden Painting Manual. Part one 1679, part two and three ~1701. Woodblock prints in five colors. Graphic Arts Collection.
6. Alessandro dalla Via (active 1688-1729), General View of Mount Athos, printed ca. 1707. Etching and engraving. Graphic Arts Collection GA 2015- in process. Gift of the Program in Hellenic Studies with the support of the Stanley J. Seeger Hellenic Fund and matching funds provided by a gift of The Orpheus Trust to the Seeger Center for Hellenic Studies, in honor of the 35th anniversary of Hellenic Studies at Princeton.
7. Allegorical Map of the Track of Youth, to the Land of Knowledge (London: John Wallis, June 25, 1796). Engraved fan by Vincent Woodthorpe (ca.1764-1822) with hand coloring. Purchased with funds from the Historic Map Collection and Graphic Arts Collection.
8. Attributed to Theodore Lane (1800-1828), The Attorney-General's Charges Against the Late Queen, Brought Forward in the House of Peers, on Saturday, August 19th, 1820 (London: George Humphrey [1821]). Gift of Richard Waln Meirs, Class of 1888. Graphic Arts Collection (GA) Oversize Cruik 1820.29E
9. Maria Wilds, Zante the Negro, 1848. Needlework on canvas. Graphic Arts Textiles Collection GC 072. Zante, the little Negro: (addressed to the English child) (Birmingham [England]: Printed for T. Groom, 1830).
10. Printing plate for John James Audubon (1785-1851), The Birds of America, 1826-1838. Steel-faced copperplate with aquatint.
11. Frank Leslie (1821-1880) after Charles Parsons (1821-1910), Bird's-Eye View of New York City, 1854. Wood engraving. In Brother Jonathan, July 4, 1854, Jubilee edition. Rare Books
12. Designed by Sir John Gilbert (1817-1897); Drawn by Frederick John Skill (1824-1881) and William Walker the Younger (1791-1867); Engraved by William Walker and Georg Zobel (1810-1881); Printed by J. Brooker. The Distinguished Men of Science of Great Britain Living in the Years 1807-8. Published by William Walker, London. 4 June 1862. Stipple engraving. Graphic Arts Collection
13. Katagami or Japanese cut-paper stencils.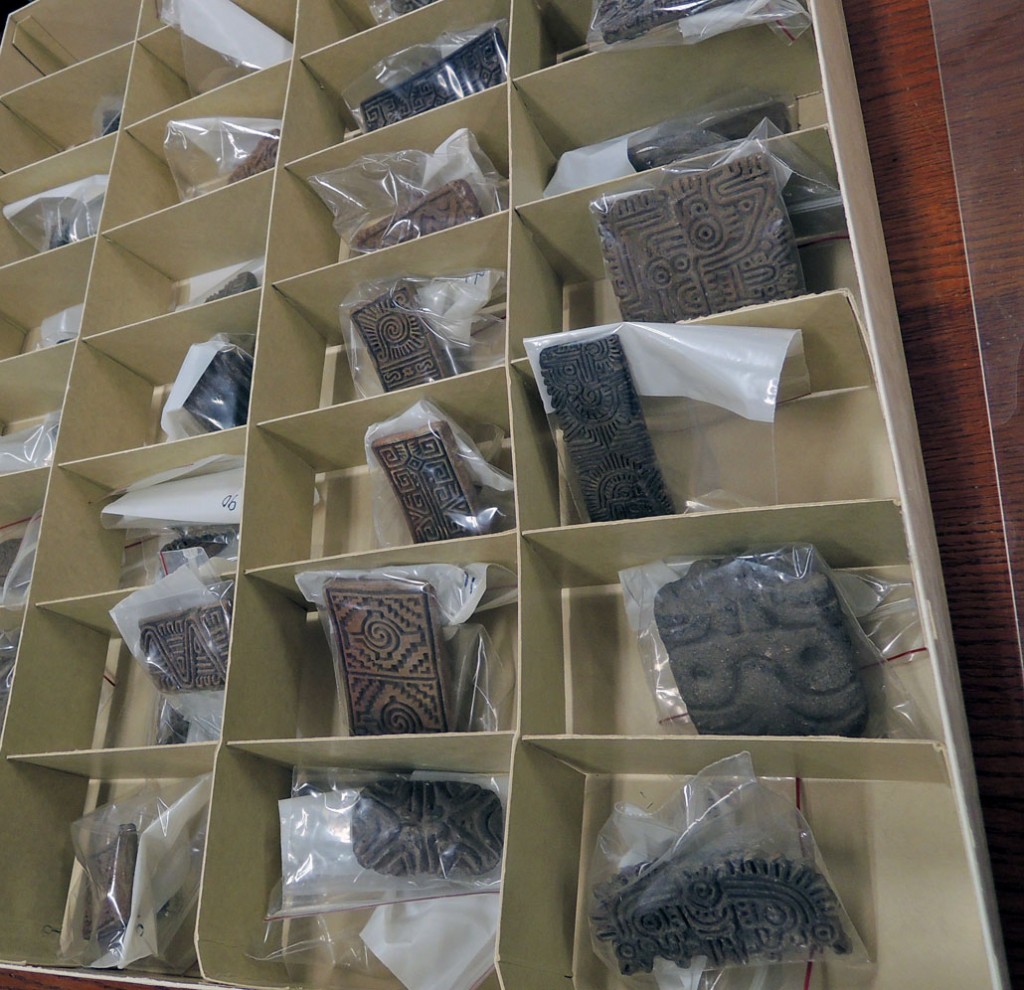 14. Album Lefèvre-Utile [also called Album des célébrités contemporaines]. Nantes: Lefèvre-Utile, [1900?]. Graphic Arts collection oversize 2009-0005Q
15. Auguste Rodin (1840-1917) and Octave Mirbeau (1848-1917), Le Jardin des supplices [The Torture Garden] (Paris: Ambroise Vollard, 1902). One of 155 copies on velin from a total edition of 200. Graphic Arts Collection. In addition, original cut paper figures.
16. Gazette du bon ton: arts, modes et frivolities (Paris: Lucien Vogel, 1912–1925). 700 pochoir plates. Graphic Arts Collection (GAX) Oversize GT500 .G252q
17. Rockwell Kent "dingbats" for the printing of Voltaire (1694-1778), Candide (New York: Random House, 1928). Graphic Arts Collection.
18. Antonio Martorell, Las Antillas Letradas [The Lettered Authors of the Antilles], 2014. 27 multi-media prints. Copy 1 of 100. Graphic Arts Collection (GAX) Oversize 2014-0031E. Purchased with funds provided by the Program in Latin American Studies.

They kindly also listened to the story of our collection, Elmer Adler, and the Pynson Printers. Thanks to our new friends for taking time away from "print week" to make the visit.