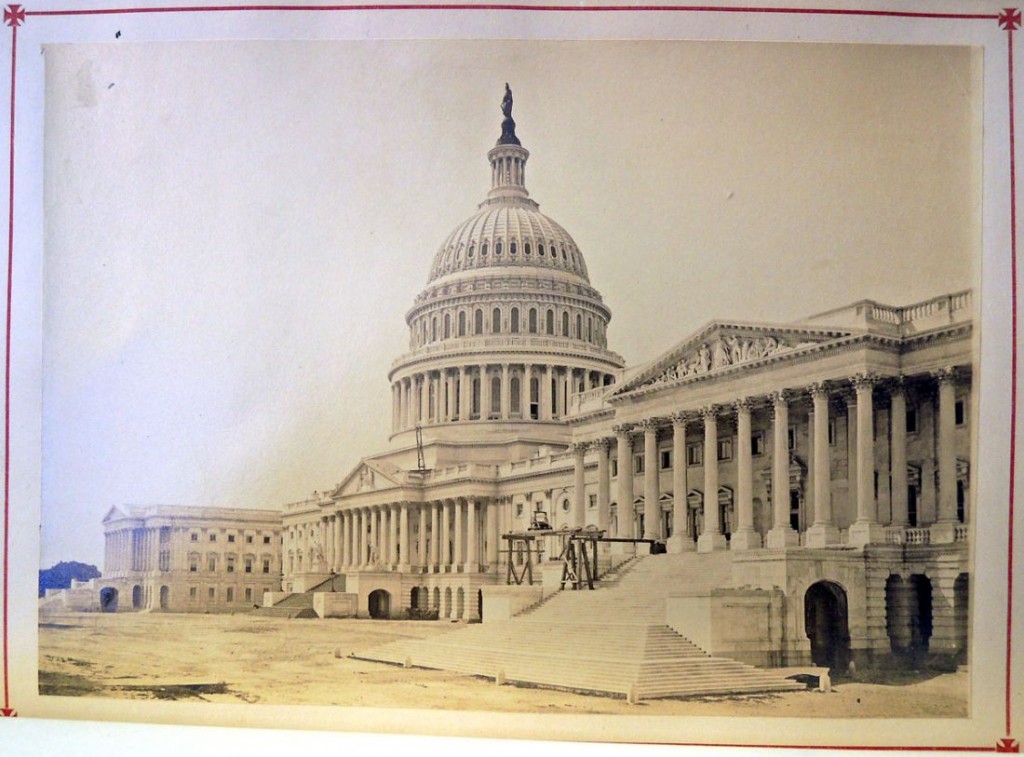 William Bell (1830-1910), "United States Capitol Building," in The Philadelphia Photographer 4, no. 43 (July 1867). Graphic Arts Collection 2007.0008.
It is curious that one of the most valued photographs published in Edward L. Wilson's The Philadelphia Photographer was unplanned and offered to readers with an apology. The Canadian photographer William Notman had given Wilson negatives to print for the July issue but when the prints were damaged, Wilson scrambled to find a substitute.
William Bell (not to be confused with William A. Bell or William H. Bell) was well-known in Philadelphia, having worked at John Keenan's daguerreotype studio since 1848. After serving in U.S. Army during the Civil War, Bell moved to Washington D.C. as chief photographer at the U.S. Army Medical Museum. For whatever reason, this position did not last long and in 1867, Bell returned to Philadelphia, bought James McClees's photography studio at 1200 Chestnut Street, and opened his own business.
According to Bell's notes, his negatives of the Capitol were made in 1866 and he probably carried them back when he moved home. As usual, multiple glass plates were given to Wilson, who arranged for the contact printing of hundreds of albumen silver prints to be pasted into each issue of his magazine.
Note the photograph at the Portland Museum of Art [left] is slight different, missing the final row of windows seen above on the right.