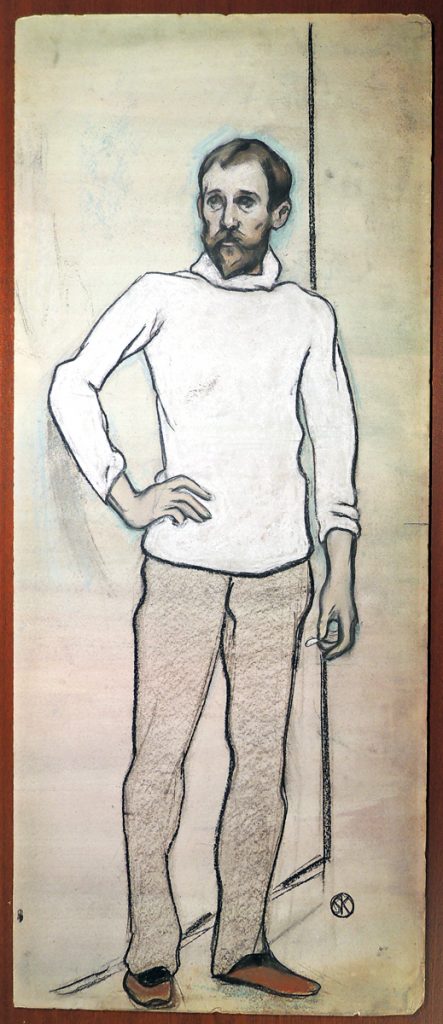 William Sergeant Kendall (1869-1938), Portrait of Robert Blum for "Robert Blum's Great Decorative Painting in January Scribner's", no date [1895]. Pastel painting. Graphic Arts Collection GA 2006.02621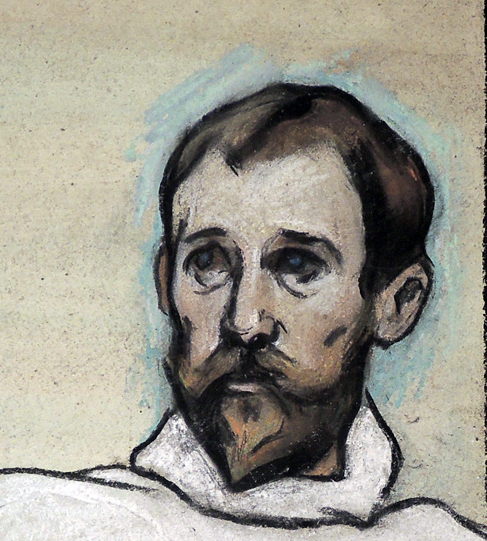 Sergeant Kendall designed three posters for Scribner & Company that were lithographed by J. E. Rhodes. One presents a full length portrait of the artist Robert Blum (1857-1903). The poster, probably completed in December 1895, announced an article about Blum's recently completed mural for the Mendelssohn Hall in New York, published in Scribner's January 1896 issue. Kendall's other two posters offer similar portraits of Charles Dana Gibson and Charles Stanley Reinhart for Scribner's articles.
"Alfred Corning Clark, in addition to his interest in music, was a patron of the visual arts. As part of the decoration of the interior of Mendelssohn Hall, as the new building on 40th Street was called, Clark commissioned Robert Frederick Blum, muralist, colorist, and illustrator, to do twin panels for either side of the proscenium arch in the concert hall. The first, begun in 1893 and completed in 1895, was called "Moods of Music." The frieze was 50 feet long and 12 feet high. Later, Blum completed the companion piece, a canvas of equal size entitled "Feast of Bacchus."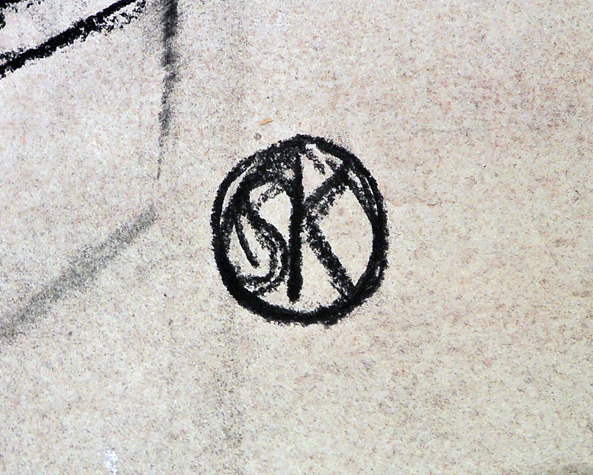 The Graphic Arts Collection holds Kendall's pastel portrait of Blum, completed for Scribner's poster. For many years, the attribution was incorrectly switched, described as a portrait of Kendall rather than of Blum. Happily this has now been corrected.