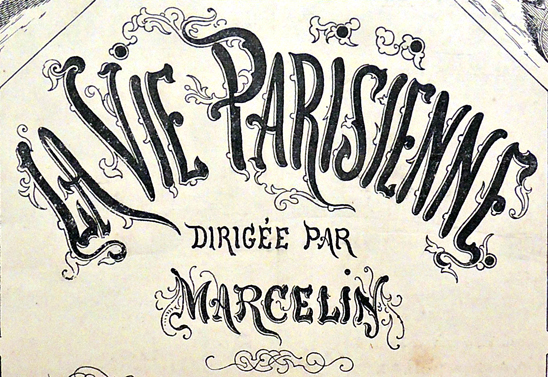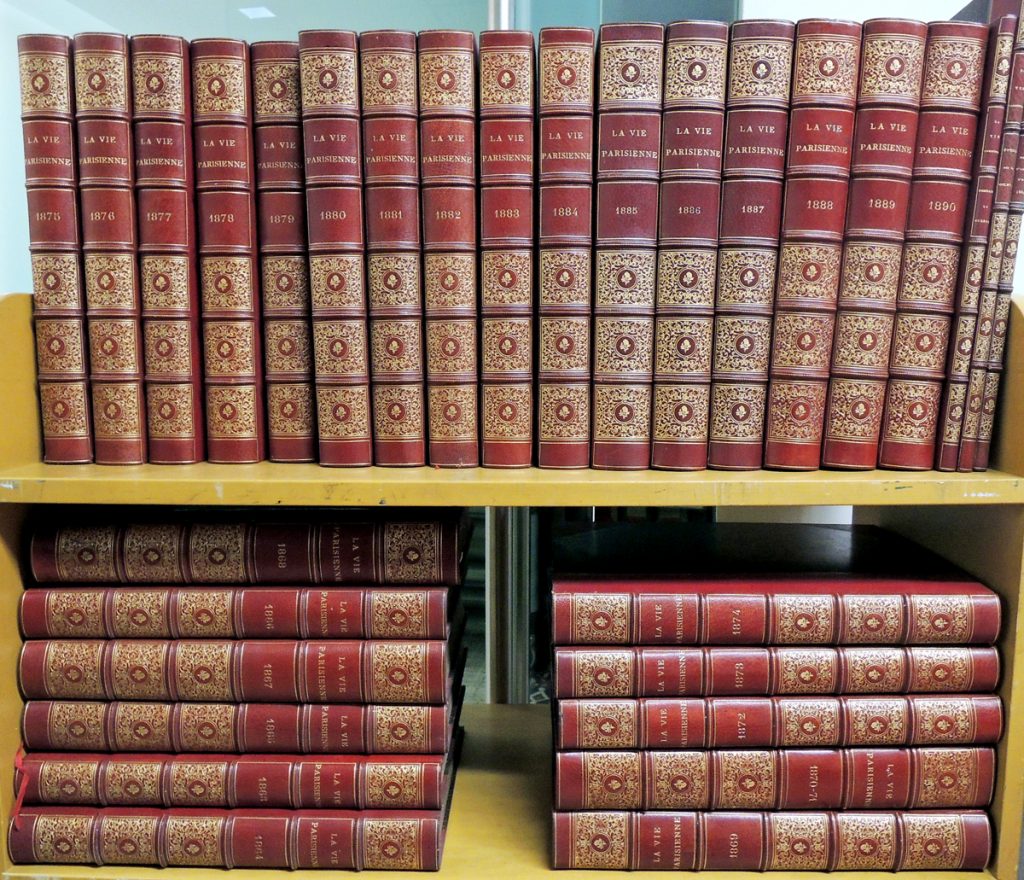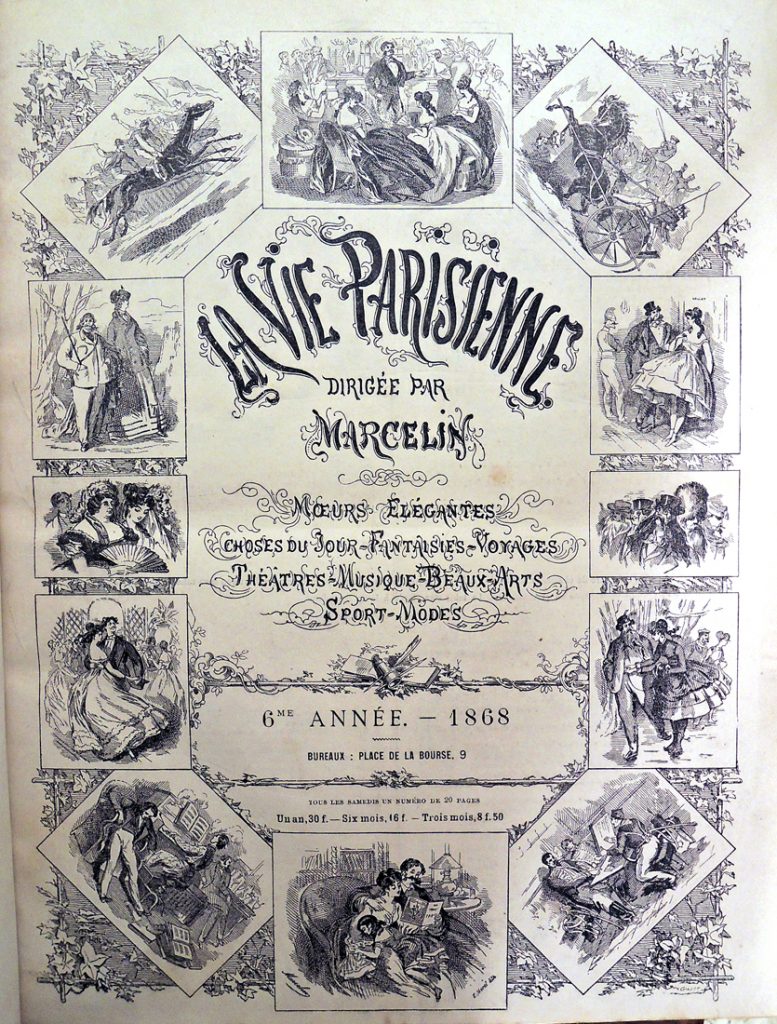 La Vie parisienne par Marcelin ([Paris: s.n.], 1863-1915). Editor 1863-87: Marcelin. Letterpress and lithographs. Graphic Arts Collection (GAX) in process
The French satirist Émile-Marcelin-Isidore Planat (1825-1887) also published under the names Émile Marcelin and simply Marcelin. His birth date is often listed incorrectly as 1830, which may have been his own doing.
Marcelin found work in the 1840s at L'Illustration: journal universel (1845-48, Oversize AP20 .F736q) and the 1850s with Le Journal Pour Rire, later retitled Journal Amusant (1848-1855, GAX 2011-0030E). By the 1860s, he was ready to be his own boss and raised the funds to print a weekly newspaper called La vie parisienne (The Parisian Life), highlighting the pleasures and arts of Paris in image and text.
When Marcelin died in 1887, the journal continued under a new editor but it was not the same and by the 20th century, the title no longer retained any of Marcelin's original style. The Graphic Arts Collection is fortunate to have acquired the full, original run of La vie parisienne, bound in 30 volumes.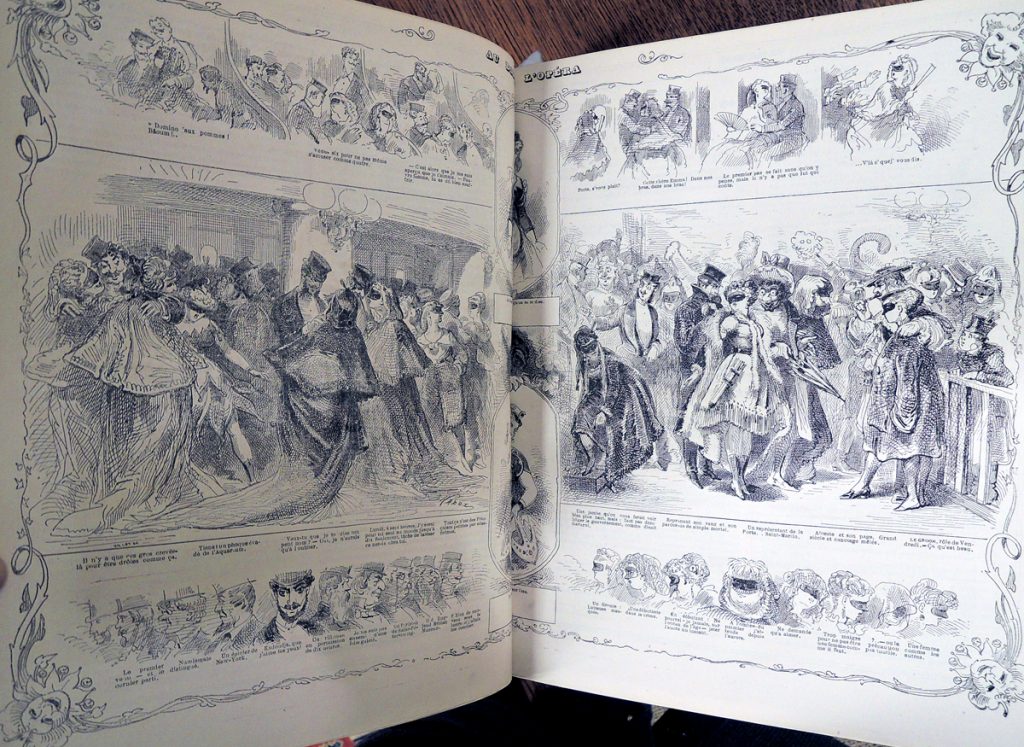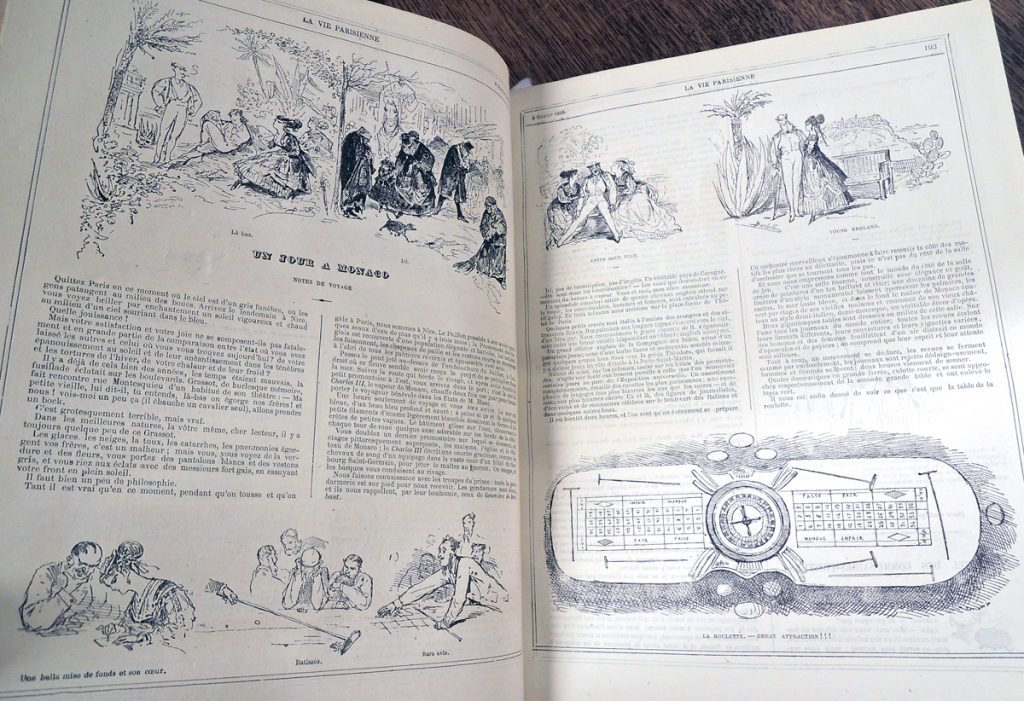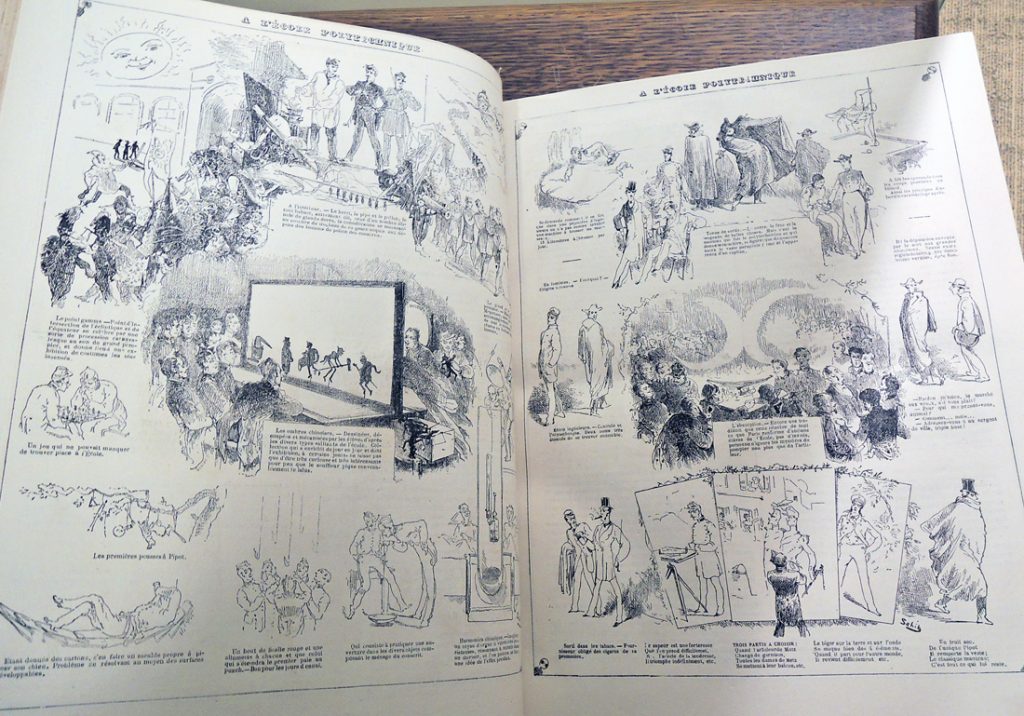 See also Marcelin's artistic predecessor Honoré de Balzac (1799-1850), Scènes de la vie parisienne (Paris: Mme. Charles-Béchet, 1834-[v.1, 1835]). Rare Books (Ex) 3232.382