Paper Lantern for the Harrison and Morton Campaign, ca. 1888. 8 panels printed in 5 colors, 23 inches tall, manufactured by Sprague & French of Norwalk, Ohio. Graphic Arts Collection GA 2017- in process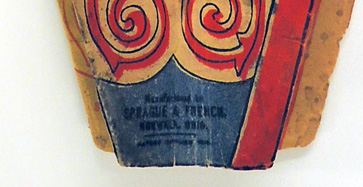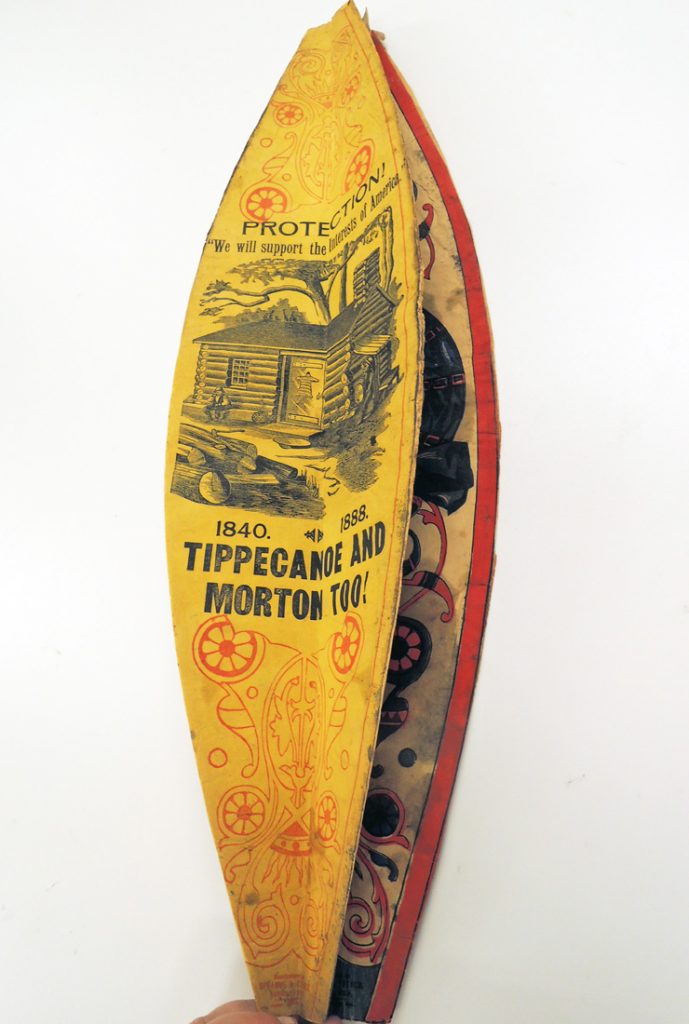 This paper novelty was produced for the 1888 presidential campaign of Benjamin Harrison (1833-1901) and his running mate Levi Parsons Morton (1824-1920). Each panel has a different printed image, including portraits of Harrison; Morton; the United States Capital; "Harrison and Morton" superimposed on the United States flag; a log cabin with "Tippecanoe and Morton Too 1840-1888"; and an unidentified young girl. Similar lanterns survive from the campaigns of Ulysses S. Grant, Grover Cleveland, and others.
Norwalk, Ohio's largest business during the second half of the nineteenth century was Sprague and French, where they produced paper novelties (for advertising) and umbrellas. "Colonel J. H. Sprague, a prominent manufacturer of Norwalk, was born in New York City February 15. 1846 . . . .   At the age of fourteen, Colonel Sprague entered Watertown University, and in the same year, in the spring of 1861, though still only fourteen years old, he enlisted in Company A, Nineteenth New York Infantry, as sergeant.
After taking part in the first Battle of Bull Run he was detailed to the secret service department under Colonel Baker, and did duty in the grounds at the White House at Washington, where he became acquainted with Lincoln, also Stanton, Seward and many other men in prominent government positions. . . .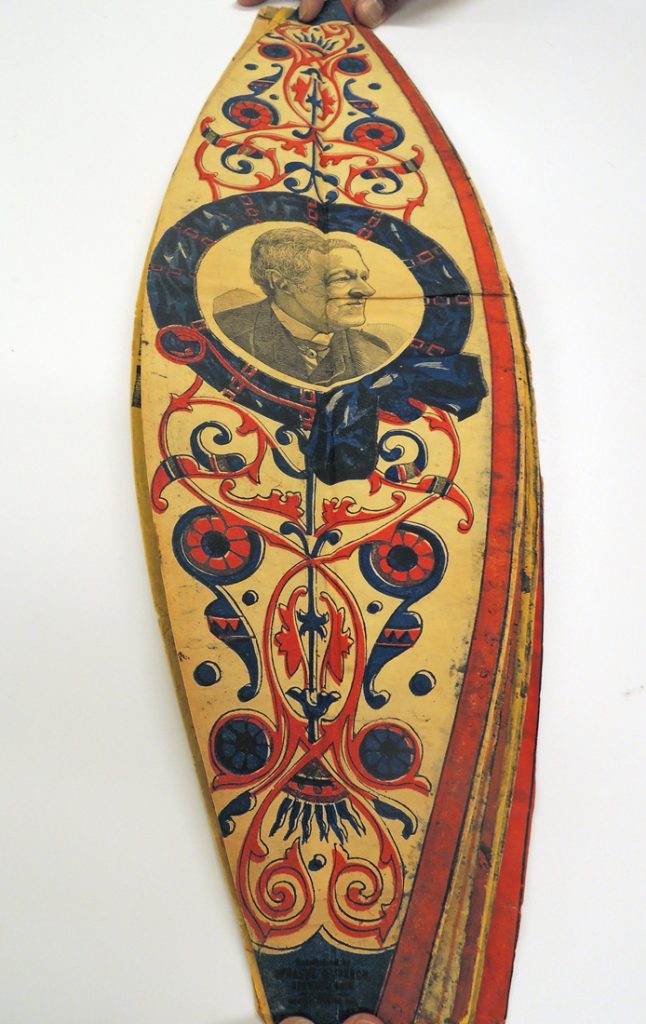 In 1880 [Sprague] was appointed general manager for Piano Harvesting Company of Illinois and in 1887 started his present enterprise, manufacturing umbrellas and novelties. The firm was first Sprague & French, and in 1890 was incorporated as the Sprague Umbrella Company, of which Colonel Sprague is principal owner and president." –Harriet Taylor Upton and Harry Gardner Cutler, History of the Western Reserve, Vol. 3 (Lewis Publishing Company, 1910)
The company quickly grew to employ over 200 primarily female workers. Unfortunately, in 1890, a cyclone leveled the factory resulting in several deaths.